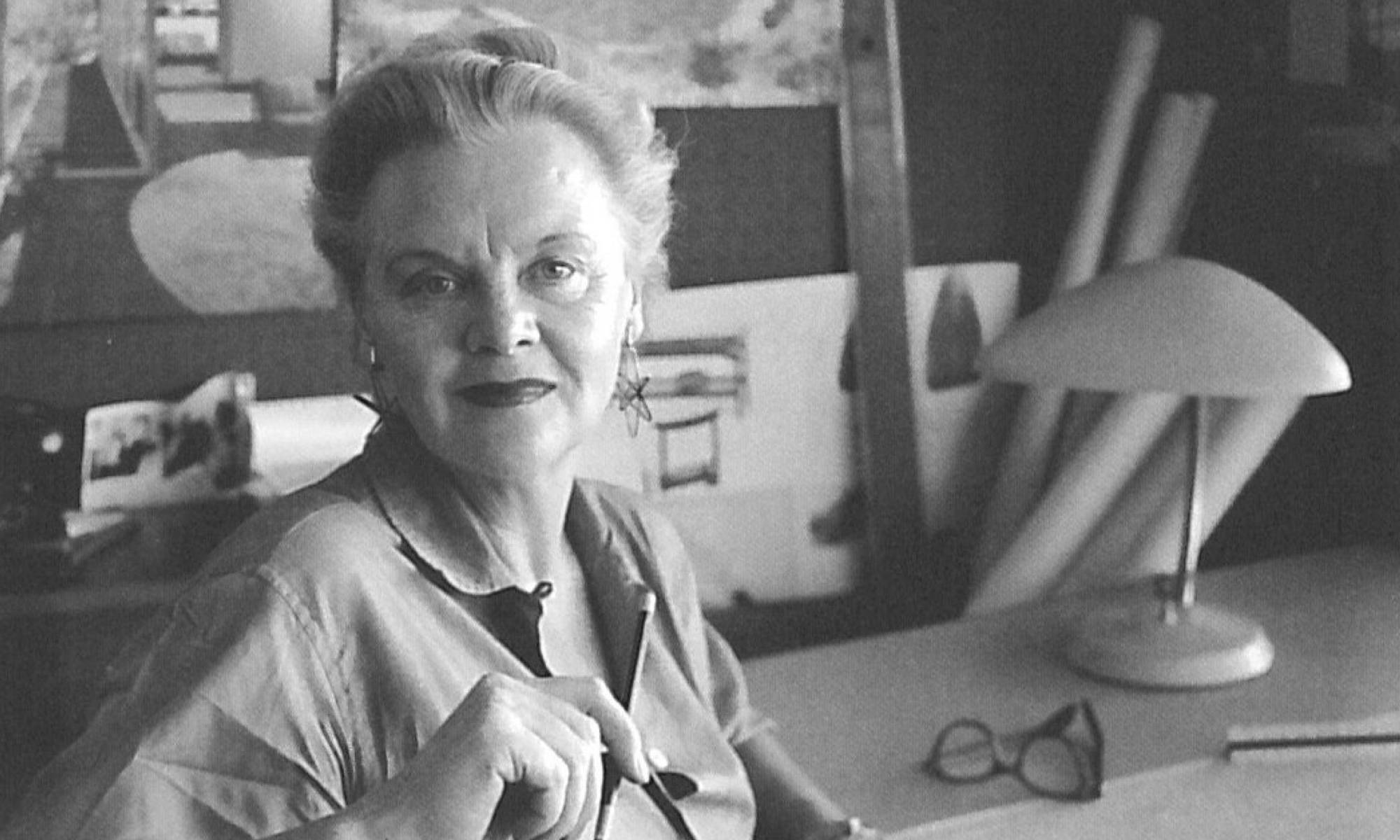 A Forgotten Figurehead of Scandinavian Design

Greta Magnusson Grossman brought Swedish style to the US.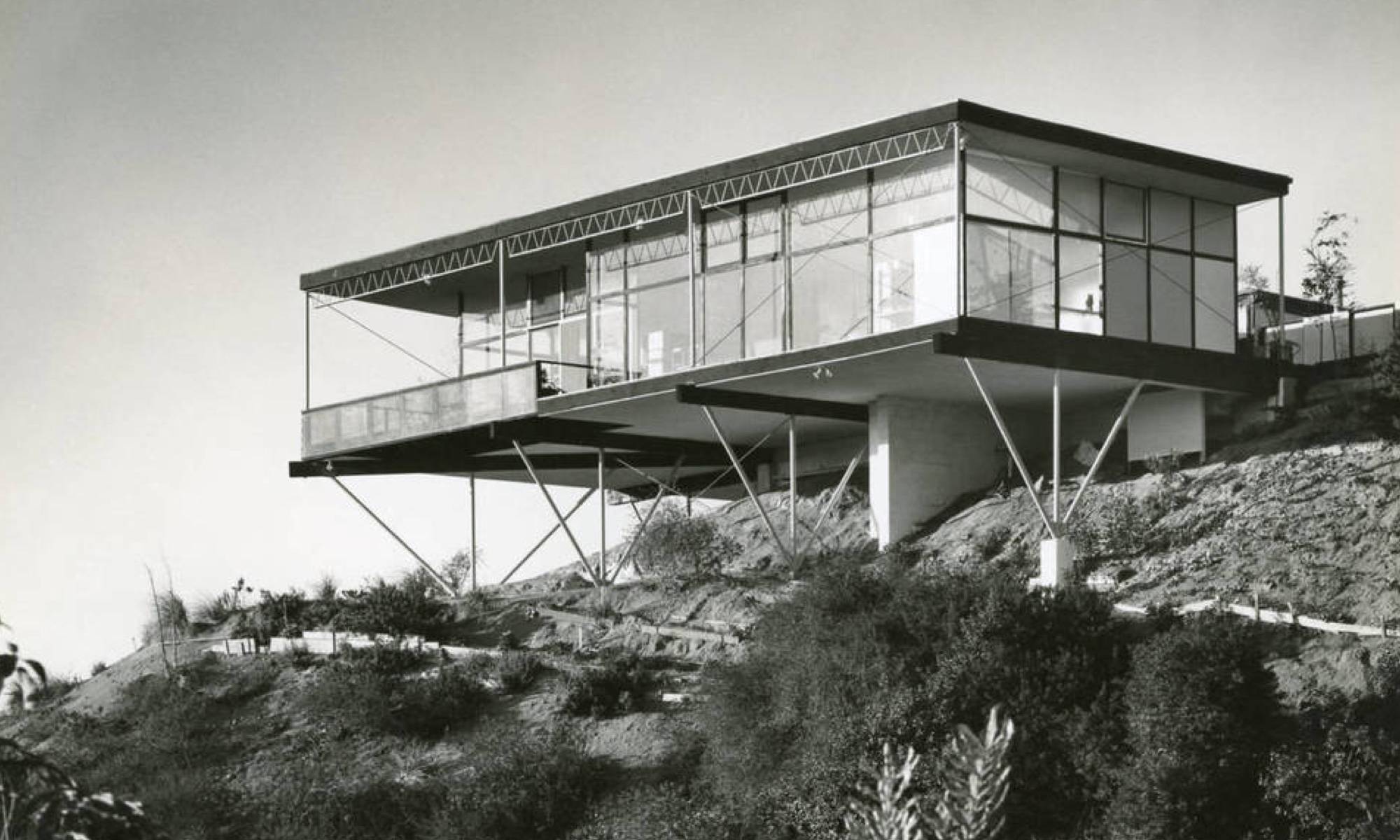 ---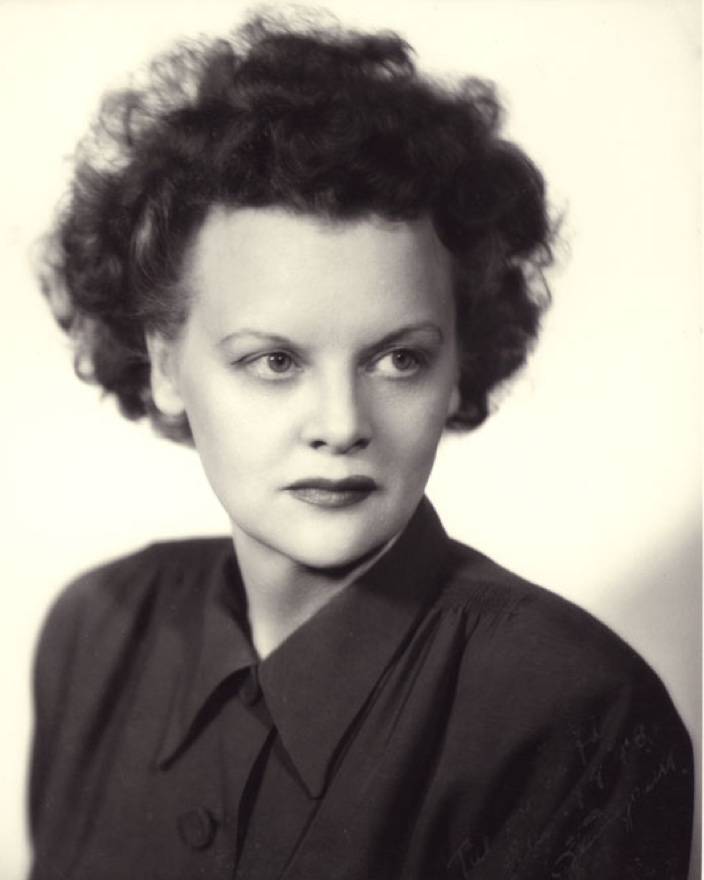 ---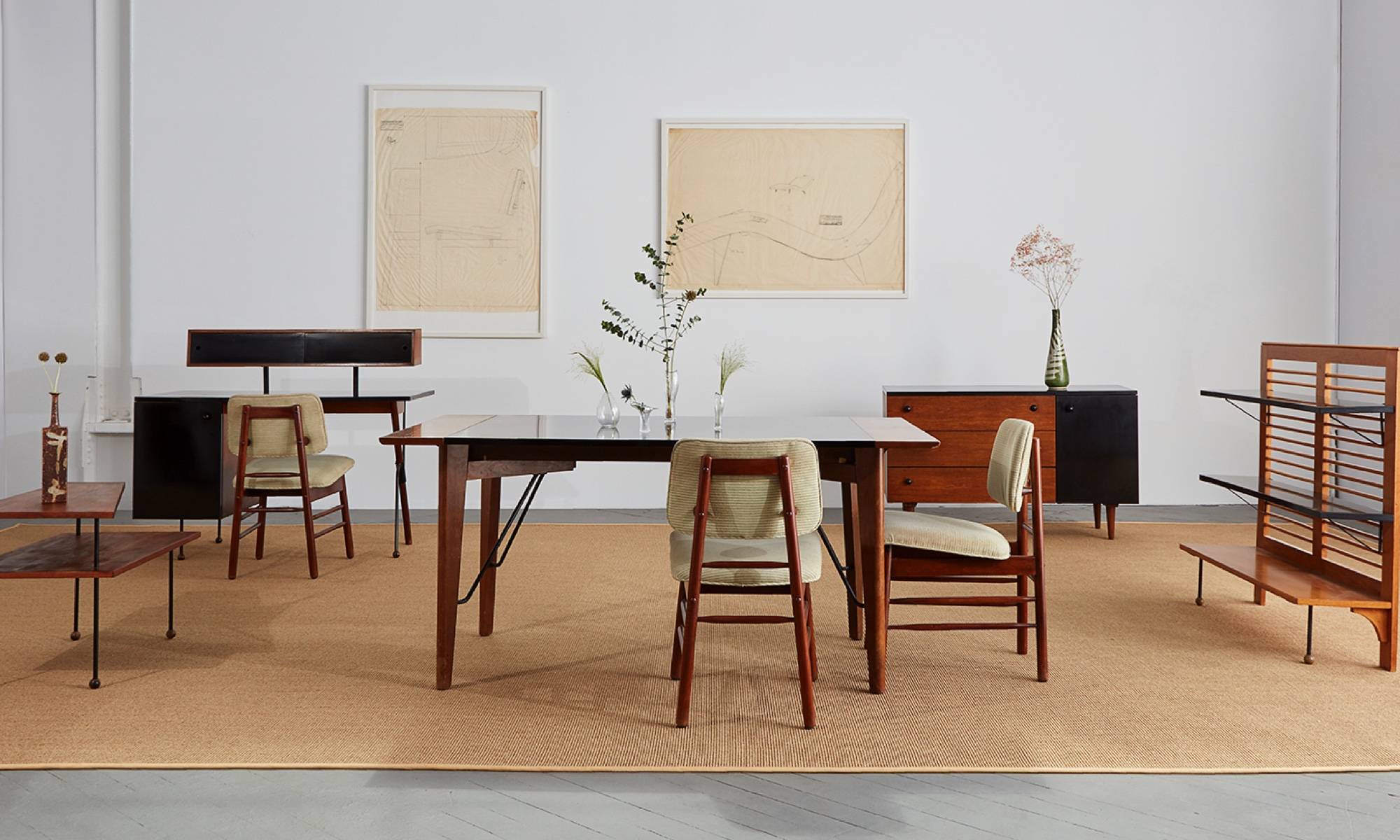 1. Header image: Greta Magnusson Grossman in her studio, at home in California. A 1959 portrait by Julius Schulman. / 2. The Grossman home in the Hollywood Hills, 1956. / 3. A portrait of the designer in the 1940s. Image via the Society of Architectural Historians. / 4. A gallery show of Magnusson Grossman's work was shown at R & Company in New York. Image via R & Company.
For those interested in modernism and 20th century design, it can be difficult to reconcile the forward-looking principles of places like Bauhaus and Cranbrook with the reality that very few women & people of color were admitted into the circles of thinkers and designers whom we so admire.
Lists of important women designers of the era rarely delve past Ray Eames and Florence Knoll. But, like the "Hidden Figures" of NASA, women designers were instrumental in bringing modernism to the forefront of American style. They just didn't get as much press. Greta Magnusson Grossman certainly deserved that coverage.
Say Hello to Greta Magnusson Grossman
The Swedish architect and industrial designer is considered one of modernism's "unsung heroes." As a young woman, she enrolled in a woodworking course, eventually specializing in modern furniture and textiles. After completing a second course at the Stockholm School of Industrial design, she opened her shop, Studio, in Stockholm.
Magnusson quickly garnered attention for her clean, functional designs that used innovative material combinations. She even became the first woman to win a prize from Stockholm Craft Association. And, she was good at PR: she famously designed a crib for the newest Swedish Princess.
---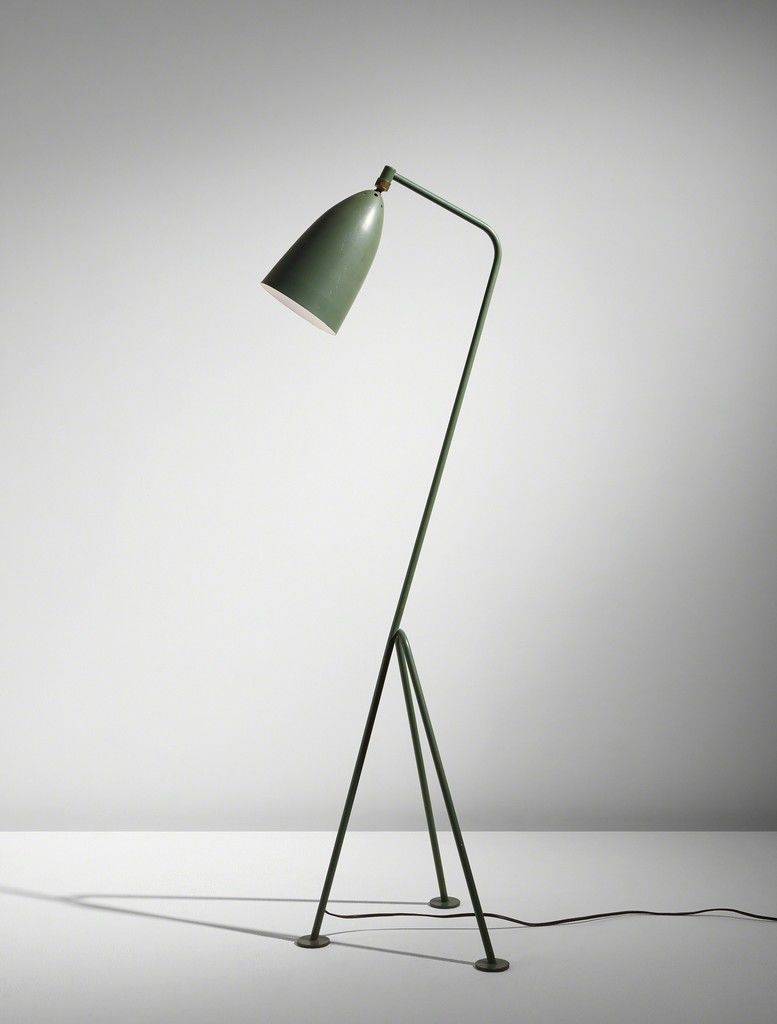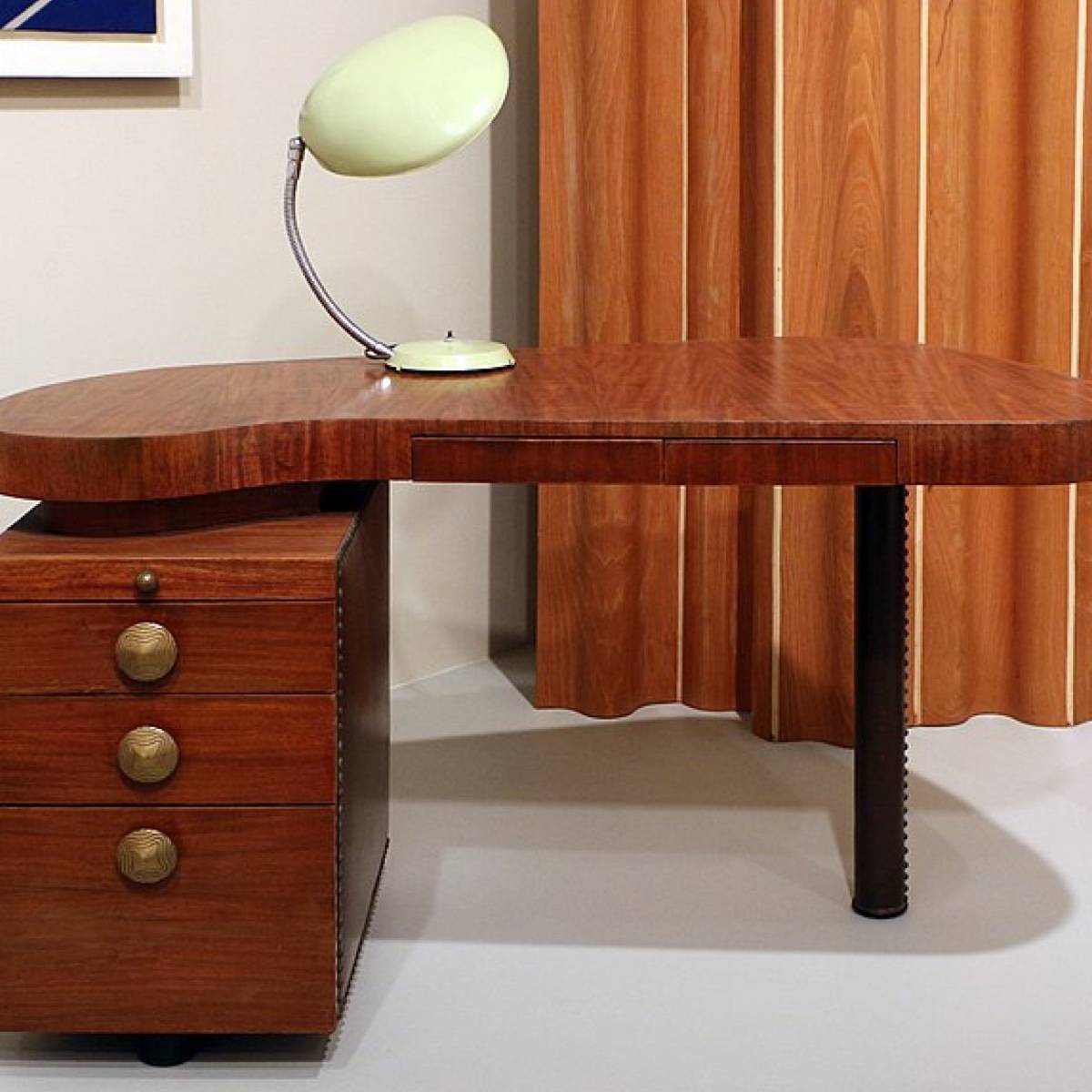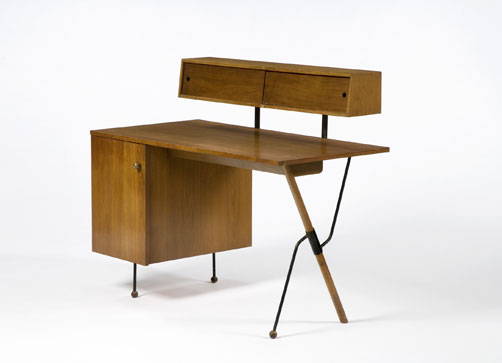 1. The Grasshopper Lamp, still a mid century classic. Image via Artsy. / 2. The Cobra Lamp, designed by Magnusson Grossman. Image via Wikimedia. / 3. A desk designed by Grossman, with her signature slender legs & mixed materials. Image via the Society of Architectural Historians.
---
Magnusson's Scandinavian Furniture Wows Hollywood
In 1940, after marrying the jazz musician Benny Grossman, Magnusson Grossman emigrated to Los Angeles. It was there that she would become a major force in the California Modernism movement.
She set up her new studio on Rodeo Drive, and marketed it as the hub of Swedish Modernism on the West Coast. It helped that her clients included Swedish film stars like Ingmar Bergman and Great Garbo. Frank Sinatra was also purportedly a fan.
In the 1940s, Scandinavian design was only beginning to reach popularity, and Magnusson Grossman was one of the first to make it accessible to stylish Los Angelenos.
Magnusson Grossman had quite a diversified practice, following her own advice to "keep on your toes." She designed furniture and home goods — like the Grasshopper Lamp, and a series of slender-legged casegoods in walnut.
She was known for her material choices, and often paired modern surfaces like formica or metal with naturalistic forms and rich woods. But she didn't stop with furniture. Magnusson Grossman also ran her own architectural practice. In fact, she was the first woman in Los Angeles to do so.
A Modern Architect with Impact
From the 40s until she retired in 1966, she designed and built fourteen homes. Like her contemporaries Neutra and the Eames', Magnusson Grossman adhered to the 'case study' method. The result was a series of compact, sleek homes designed to create harmony between the built and natural environment. But she also had an eye toward practical considerations.
Her kitchens, in particular, centered around functional cabinetry and layouts. She famously believed "no architect should be allowed to design a kitchen without running a household for a couple of months!"
Greta Magnusson Grossman ran her successful businesses in Los Angeles, and eventually became a professor in the school of architecture at UCLA. Even so, her accomplishments were relatively overlooked compared to those of her peers. Even so, Magnusson Grossman seemed unbothered.
She retired in 1966 and spent the rest of her life painting landscapes from her glass-walled home in the Hollywood Hills.