The Sectional is here. You know and love the easy-to-move Floyd Sofa, but through conversations with our customers we realized that many of you need a piece for a larger space, something that can be rearranged into an infinite number of configurations to suit the way you live.
The concept of a sectional isn't new. But what goes into a Floyd Sectional, one we've obsessively engineered for all of the lounging, sprawling, hosting, reading, jumping, and watching you do in your home? There's more to this Sectional than meets the eye.
---
Inspiration
Inspiration can spring from surprising places. The product Design team at Floyd began with an interesting notion: if the Floyd Sofa used our metal hardware as a vehicle for holding cushions, what would it look like if the cushions became the sectional itself? The result would be a space designed for ultimate comfort & relaxation.
From that concept, the team created a mood board. Here's what got their minds turning early on:
---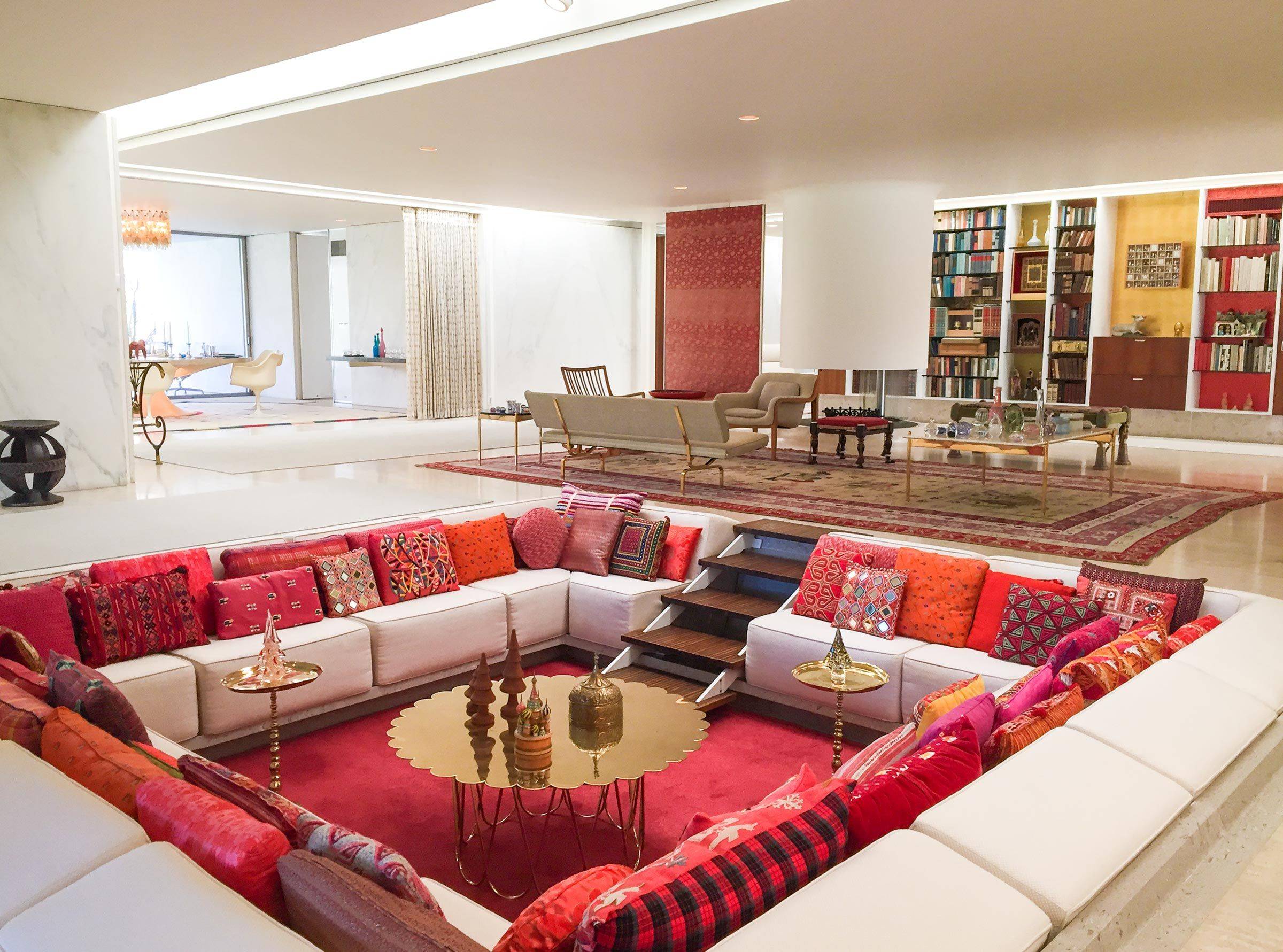 ---
The Alexander Girard conversation pit at the Miller house, and the way it promotes gathering with the people you care about.
---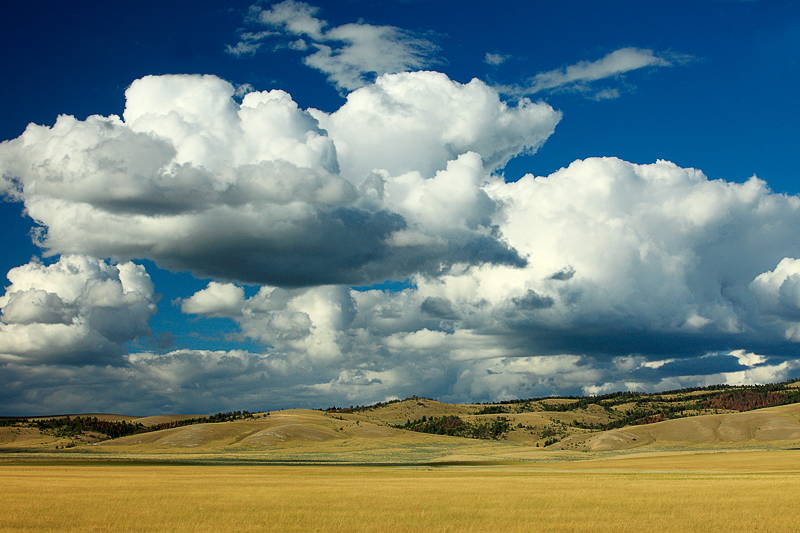 ---
A Montana sky of cumulus clouds that absorbs your entire existence into a weightless, deep-dream-relaxation-state.
---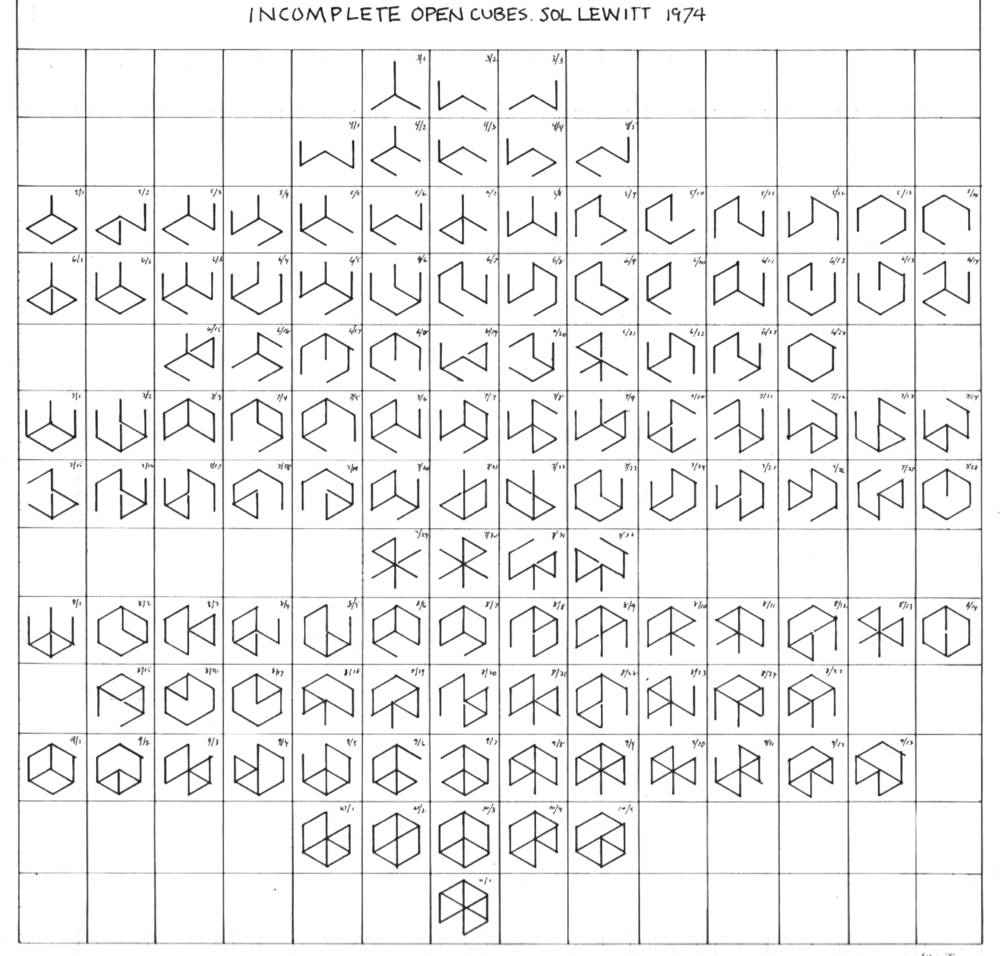 ---
The infinite number of ways Sol Lewitt can draw a cube, and how that could be applied to a modular set of pieces for your home.
---
Construction
When the design team turned to physical prototypes, they spent a lot of time thinking about the pet peeves that people have about their sectionals: squeaky frames, cushions that sag over time, fabric that easily stains or tears, that gap between seats, and set configurations that don't allow for rearranging.
As the Sectional took shape, it incorporated design elements to solve each of those pain points.
---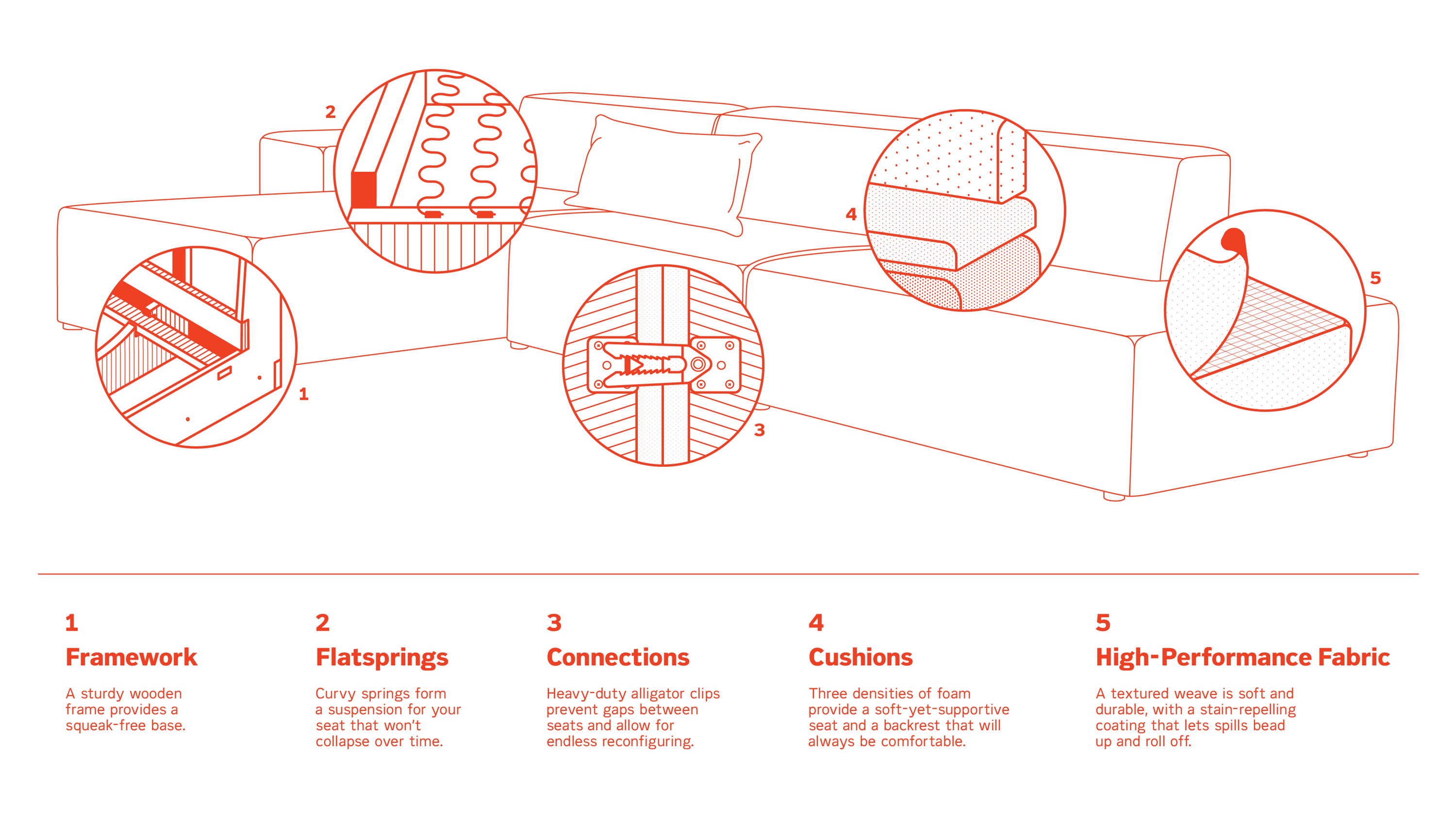 ---
Any piece of furniture is only as good as its frame. For the Sectional, we landed on a framework of super-sturdy engineered wood, with thick joists that prevent squeaking and wiggling over time — something we tested extensively as we prepped our manufacturing team. Although you can't see the wooden framework at all, it's the basis for a durable seat that can hold up to a lifetime of lounging (even if your kids think lounging looks more like jumping).
The base of each seat is formed with metal flat springs. Similar to the way a hybrid mattress uses coils and foam to create a more comfortable sleeping surface, the metal springs support the seat, ensuring it bounces back after you get up.
Over time, this keeps the cushion's foam from sagging — and keeps your sectional looking good as new now & ten years from now.
But the springs are only the beginning of the seat. The design team wanted to create a comfortable "sinking-in" feeling, but not a seat so fluffy it was hard to get back out. So, they used three densities of foam in the seat and backrest for the sectional.
A thick, denser layer lies below a softer layer in your seat, keeping the cushion's form but creating a super-comfy feel. The backrest is a third density of foam, chosen for its comfort no matter your favorite lounging posture.
Heavy-duty alligator clips underneath each piece keep your seats together, but make it easy to rearrange when you need to.
Each piece is upholstered in a textured, tightly-woven fabric that is treated to resist stains and let spills bead up for easy blotting. The final design, low-slung and sleek, allows you to create a custom Sectional that fits perfectly in your space.
---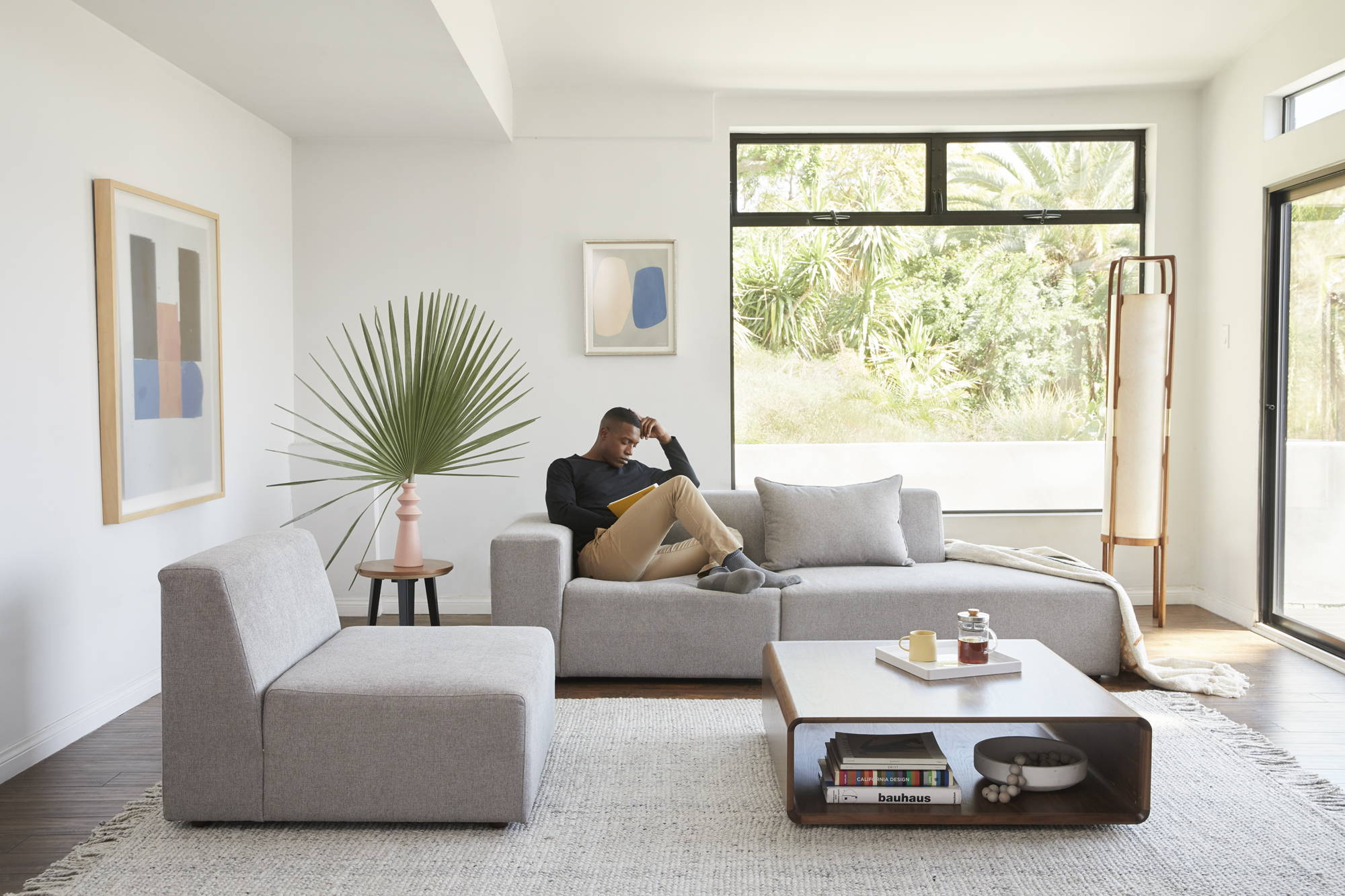 ---
 The Sectional is obsessively engineered to stand up to whatever you throw at it.
This widget makes post narrow
This will be hidden in site