Liron & Gal's Colorful Loft in Brooklyn

A couple maximizes the lightness & brightness of their airy loft.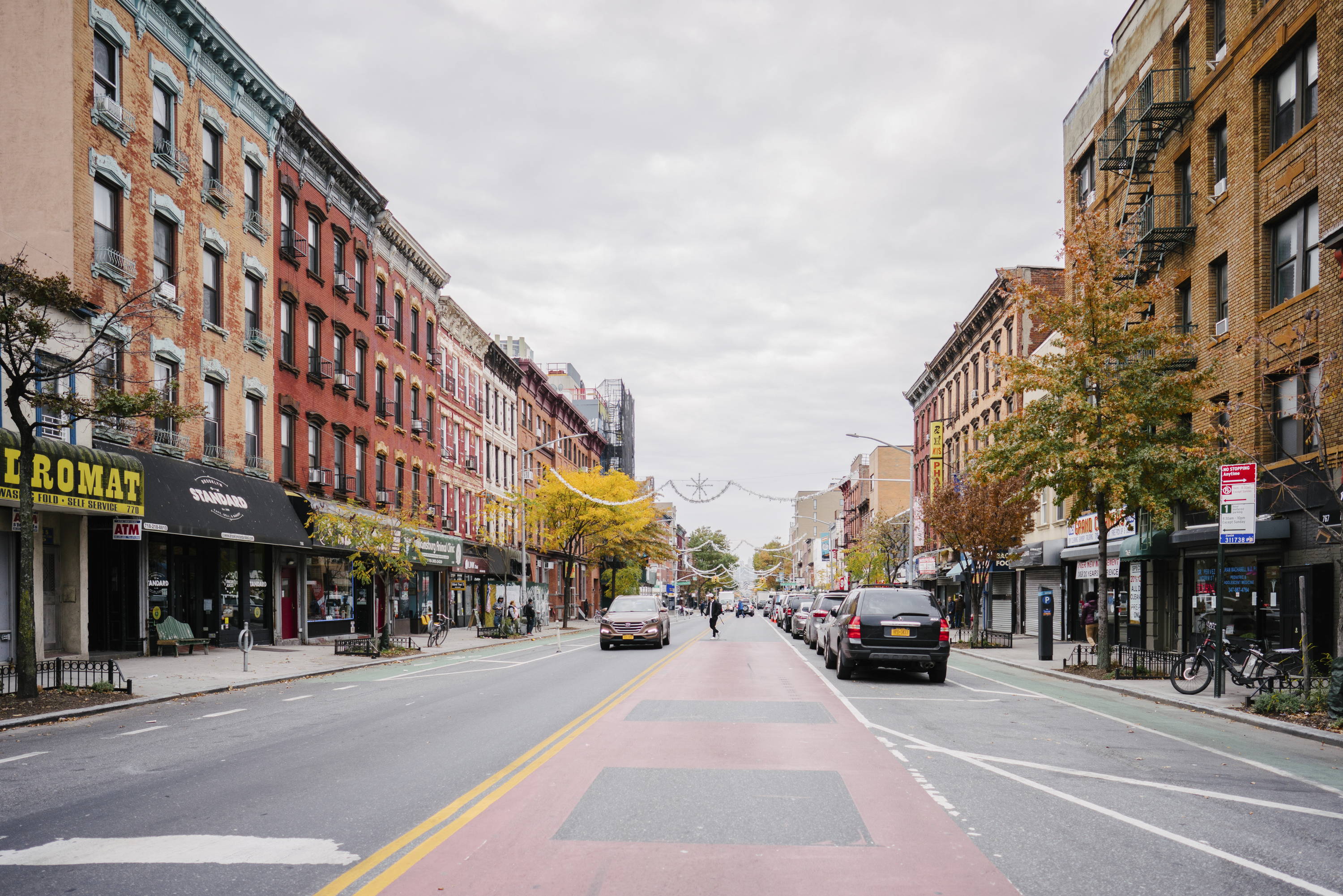 ---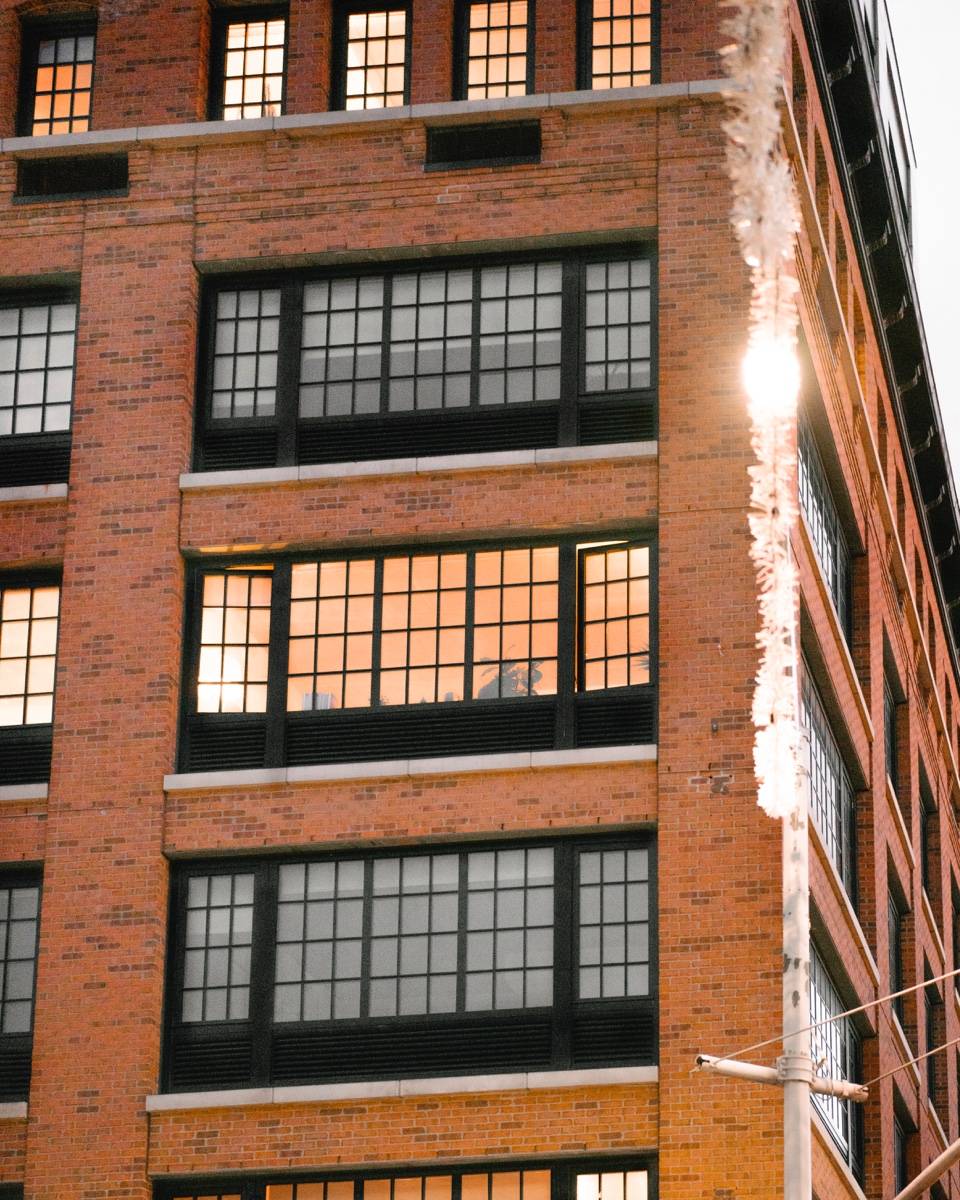 ---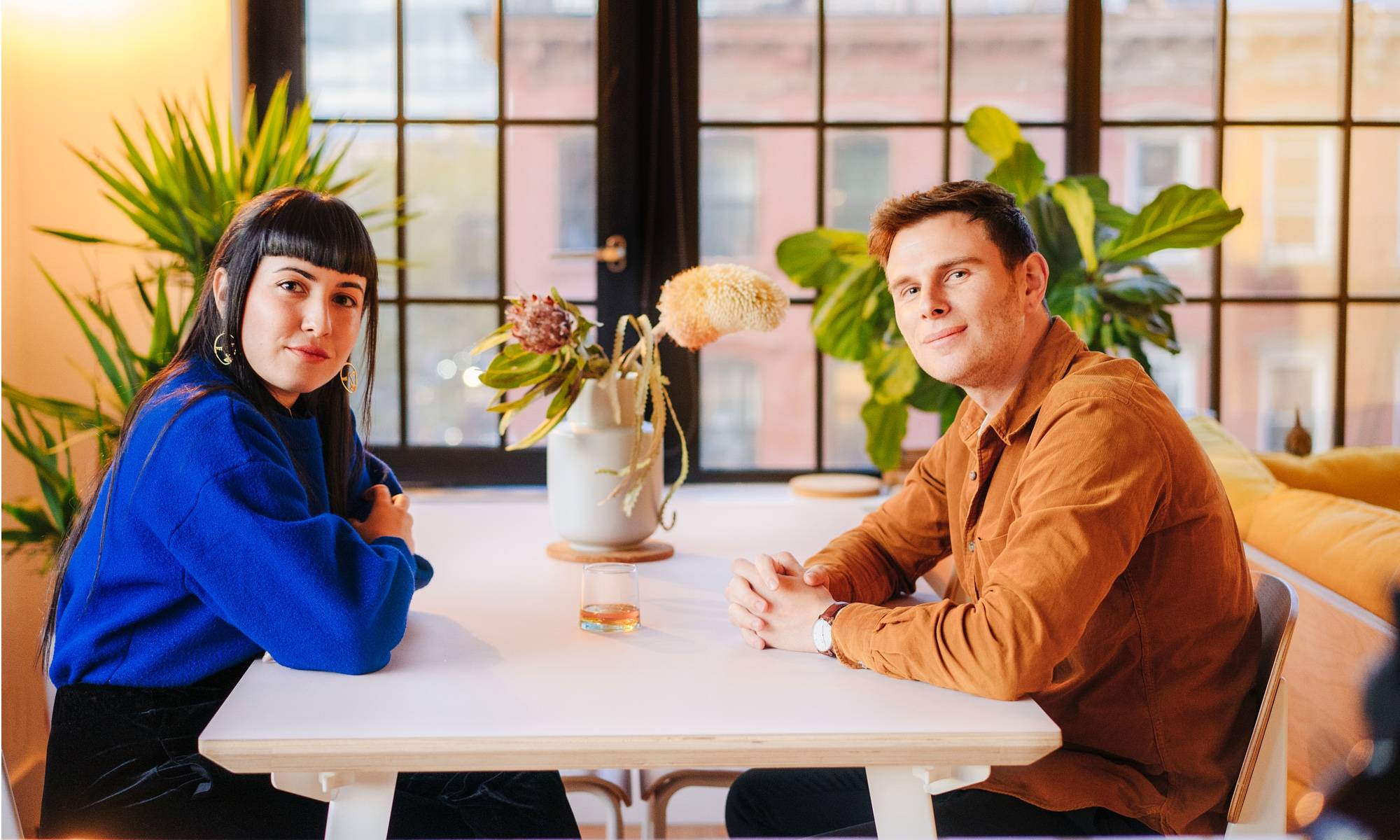 ---
1. Header image: Liron & Gal love to cook at home. / 2. East Williamsburg, Brooklyn. / 3. Their apartment has huge windows overlooking the neighborhood. / 4. The couple have lived together for ten years. / 5. A Floyd Bed underneath a newly acquired "La Pantera" print by Enzo Mari.
New Yorkers aren't typically associated with a taste for exuberant color. But for Liron Eldar-Ashkenazi & Gal Eldar, bold shades are a starting point. The creative couple converted an industrial-style apartment in Brooklyn into a modern space with big, colorful impact.
Inside, an enviable plant collection thrives under massive windows, while modern furniture mixes perfectly with design classics. We spoke to Liron and Gal about their space and how it's an extension of their graphic, bright design style.
Give us an intro! What should we know about you?
We're Liron Eldar-Ashkenazi & Gal Eldar. I'm a freelance design director and 3D artist and Gal is a senior product manager at a fin-tech company. We've been married for a little over 3 years and have been living together for around 10.
Can you tell us a bit about your home?
We live in East Williamsburg, Brooklyn, NY in a medium size multi-family building. It's a renovated post-war building with concrete ceilings and a generally open floorplan.
Did you fall in love with the space the first time you saw it?
We did indeed. We walked in and saw the large wall-to-wall windows, and how lit the apartment was at around 5 pm, it was the golden hour and the house was glowing. We decided right there and then.
Were you worried about anything in the space, before living there?
We were afraid it wasn't going to be big enough to fit everything, but after we started putting in the furniture we were relieved to find out it was just an optical illusion and it is indeed spacious enough.
What room do you use the most? Did it surprise you?
Living-room kitchen combo and the fact that it's all in one large space so light-filled is the great part about it. We love cooking and entertaining so it didn't come as a surprise at all.
---
1. The yellow sofa is a favorite piece. / 2. The open kitchen lends itself to creative cooking. / 3. Workspace and living space. / 4. Liron & Gal want to continue collecting art for their home. / 5. They'd rescue their book collection in a fire. / 6. Lighting sets a warm mood.
---
How would you describe your interior style? Has it evolved over the years?
We always loved cozy living spaces, calming colors and natural textures such as concrete and wood. Our last sofa was velvet grass-green, then we switched to our lovely yellow Floyd sofa, and our dining-room table has a light pink top.
Our apartment is filled with plants, they contribute a lot of bright colors and more natural textures. We have many types of woods, some are darker some light, but they all seem to work nicely together. We're dedicated to filling our lives with bold colors.
What are some of your favorite sources of inspiration for your space?
Hominess and coziness. We love creating spaces that feel warm and invite you to spend time in them, so the feeling we get from being in the space is our guiding principle. Looks are important, but balance and feng shui is key.
Did you furnish the home from scratch, or did you bring in pieces you loved from previous spaces?
We brought a selection of furniture from our previous apartment, most of our dark wood furniture for example, but for the big pieces, Sofa, dining-room, and bed we got all new. Putting the time and the money to make it just like we dreamed really paid off.
What's the one thing you'd rescue in a fire? (Other than family & pets, of course).
Our book library, we've been collecting it slowly for years now, it's a really nice combination of philosophy, science and design.
Is there anything you think the space needs that you haven't yet added?
More art on the walls. We have a really hard time committing to pieces, but we've slowly been creating our collection.
What makes you feel most at home when you walk in the door?
The smell. We cook a lot and our home usually has that light aroma.
Is there anything you can't feel at home without?
Gal - All of my books. Liron - All of my clothes, haha!