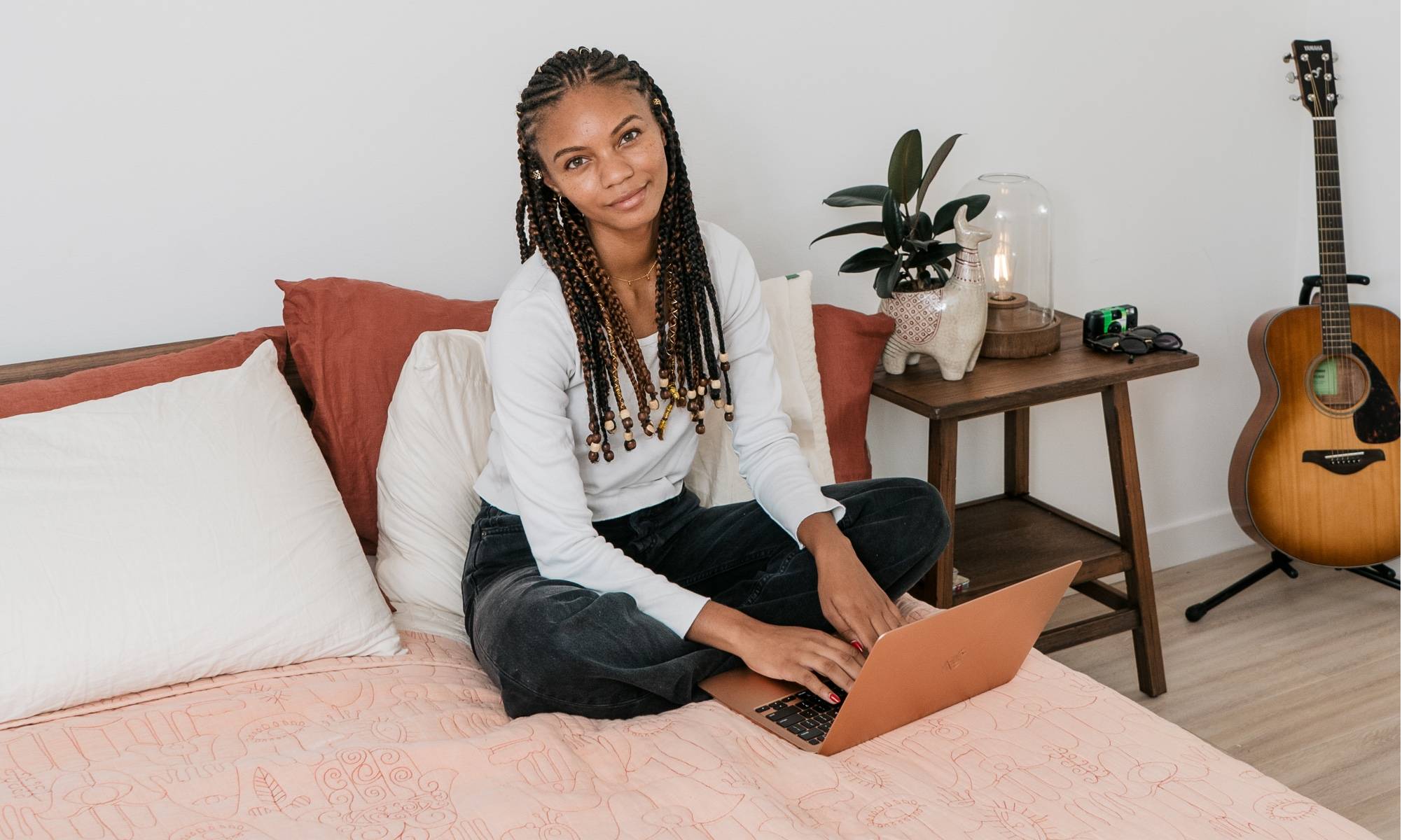 Leah Thomas is Growing a Movement

We spoke with the founder of Intersectional Environmentalist.
Leah Thomas is taking over the internet. The activist, writer, and creative launched Intersectional Environmentalist in spring of 2020, an online platform that promotes a "version of environmentalism that advocates for both the protection of people and the planet."
By expanding the conversation to include marginalized communities and underrepresented voices that have long been excluded, Intersectional Environmentalist is shaping the future of the environmental movement.
The platform provides information, but it also works to increase opportunities for engagement and activism; recently announcing an internship program that pays a living wage.
Leah's approach to environmental activism is both personal and political, so we were excited to speak to her a bit about her work, how we can shift our own behavior toward sustainability, what it means to value progress over perfection, and what's coming next for Intersectional Environmentalist.
Hey Leah! Could you introduce yourself?
Hi! My name is Leah Thomas, I'm a St. Louisan currently living in Ventura, CA. I'm an environmental activist, writer and Founder of Intersectional Environmentalist.
I studied Environmental Science and Policy in School and most recently worked at Patagonia as an assistant to their PR team. I started my blog GreenGirlLeah in 2016 and have been writing ever since!
For many people, getting active in a cause can be daunting. But you've found such a powerful platform to advocate for. How did you begin your environmental activism? Has it always been part of your life?
I came to environmentalism through social justice - during the Black Lives Matter movement of 2014, which impacted my hometown nearby Ferguson, I started studying environmental science and realized that environmental injustice also impacted communities of color at higher rates and then I became really passionate about environmental justice
Does your environmentalism bleed into your daily life and routine? How does it affect your everyday decision making?
It does! I tried to create a sustainable household and I love using reusable materials and storage containers around the house. I'm not perfect, but I really try to avoid creating unnecessary waste and I also do my best to reduce my environmental footprint.
Do you have any advice for those looking to begin making their daily lives & choices more environmentally friendly?
Progress over perfection! A great place to start is by swapping out single use items for reusable options like: straws, cloth napkins, glass and aluminum containers and reusable bags. These little changes will continue to add up to big changes.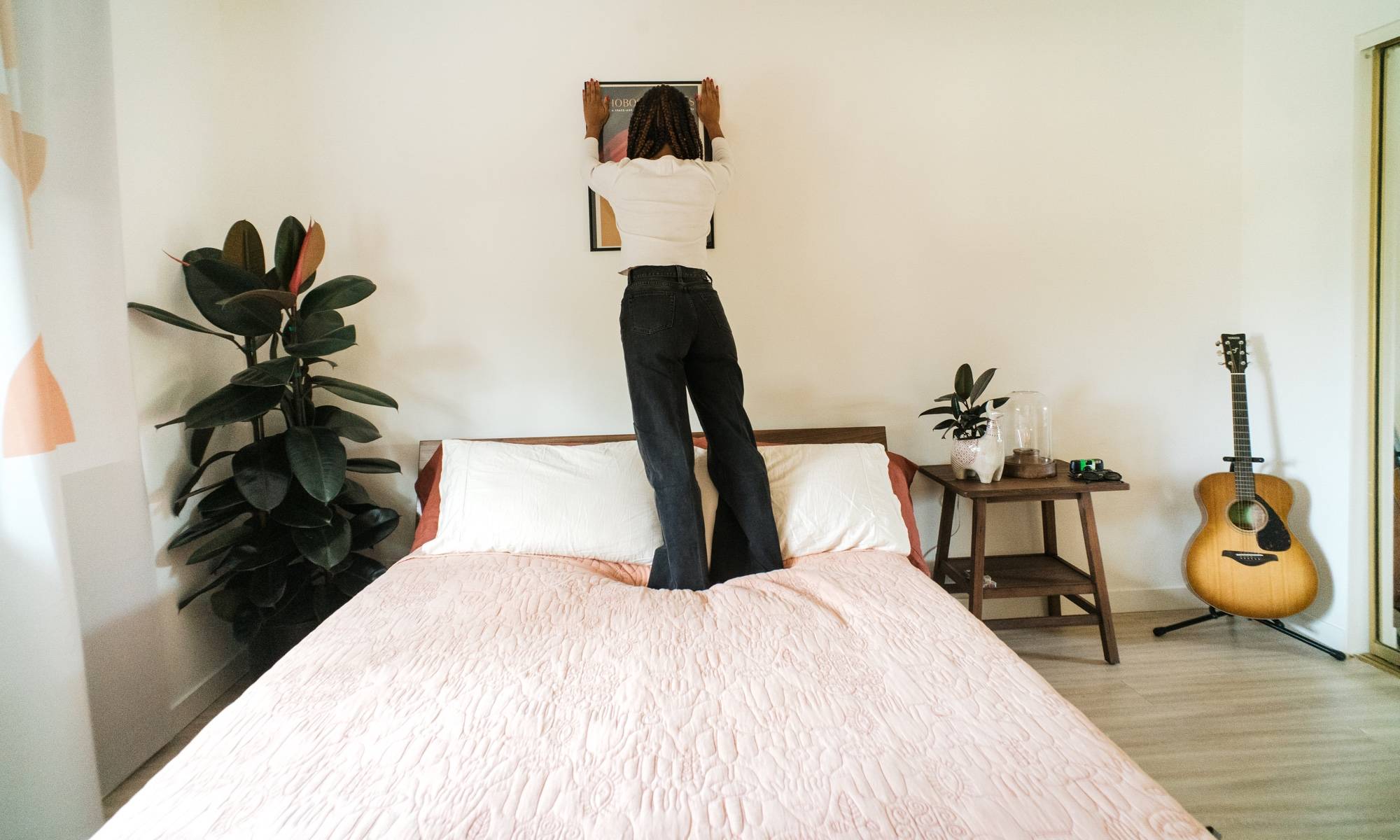 Creatives right now are finding ways to bring high level environmental and social justice policies to the masses in digestible and accessible ways."
You're also a talented writer and creator. What role do you see fellow creatives playing in advocating for environmental causes?
It's been really awesome to see my love for writing, creating and environmentalism start to blend and blur during this time. I think artists are largely responsible for a lot of 2020 social change, because while we're in the house and on social media - artists have created engaging graphics and art pieces to communicate issues like the climate crisis and social justice through social media which is so cool and way more accessible than complicated textbooks.
Creatives right now are finding ways to bring high level environmental and social justice policies to the masses in digestible and accessible ways.
Social responsibility in business has been a big part of the conversation lately. Have you seen anything that stands out as particularly interesting or effective from brands? What do you view as a business' responsibility to the environment?
Something that I love, that might sound odd - is when a brand is transparent about where they need to grow. Because even the most sustainable brands aren't perfect and have room to grow, so I love when brands say a product is 95% recycled and explain why it isn't 100% and what they're doing to grow and reach that goal eventually because sustainability and corporate responsibility are journeys that take time.
Do you have any books, blogs, or other resources that you think everyone should read?
I love Black Nature and Braiding Sweetgrass.
What are you working on right now?
I'm working on a book proposal, so hopefully a book that I'd love to come out in 2021. I'm also building the Intersectional Environmentalist platform and experimenting with different resources and content mediums with the team.
We're also trying to figure out a way to help businesses and organizations become intersectional, so we're working on a cool pilot training program to see if we can develop measurable goals for internal accountability and intersectionality
Do you have a long term vision for your work? Give us your biggest, boldest goal!
I'm so happy with what I'm doing now! But I think my long term goal is helping legitimize intersectionality, not just in environmentalism but beyond. I want to help show people the importance of a diverse future because that's where we're headed. I'd also love to have a cute farm one day, where I can write all day and maybe play with my chickens or goats (the dream!)
Lastly, my partner has a VW bus and we're hoping to convert it to electric and take it around the country. I'd love to take a few months off and travel!
Learn more about social justice and environmentalism at Intersectional Environmentalist, and support Leah's work on Patreon.
---
This widget makes post narrow
This will be hidden in site