Inside Neutra's Living Laboratory

Richard Neutra's Van der Leeuw research house was a living experiment in sustainable building.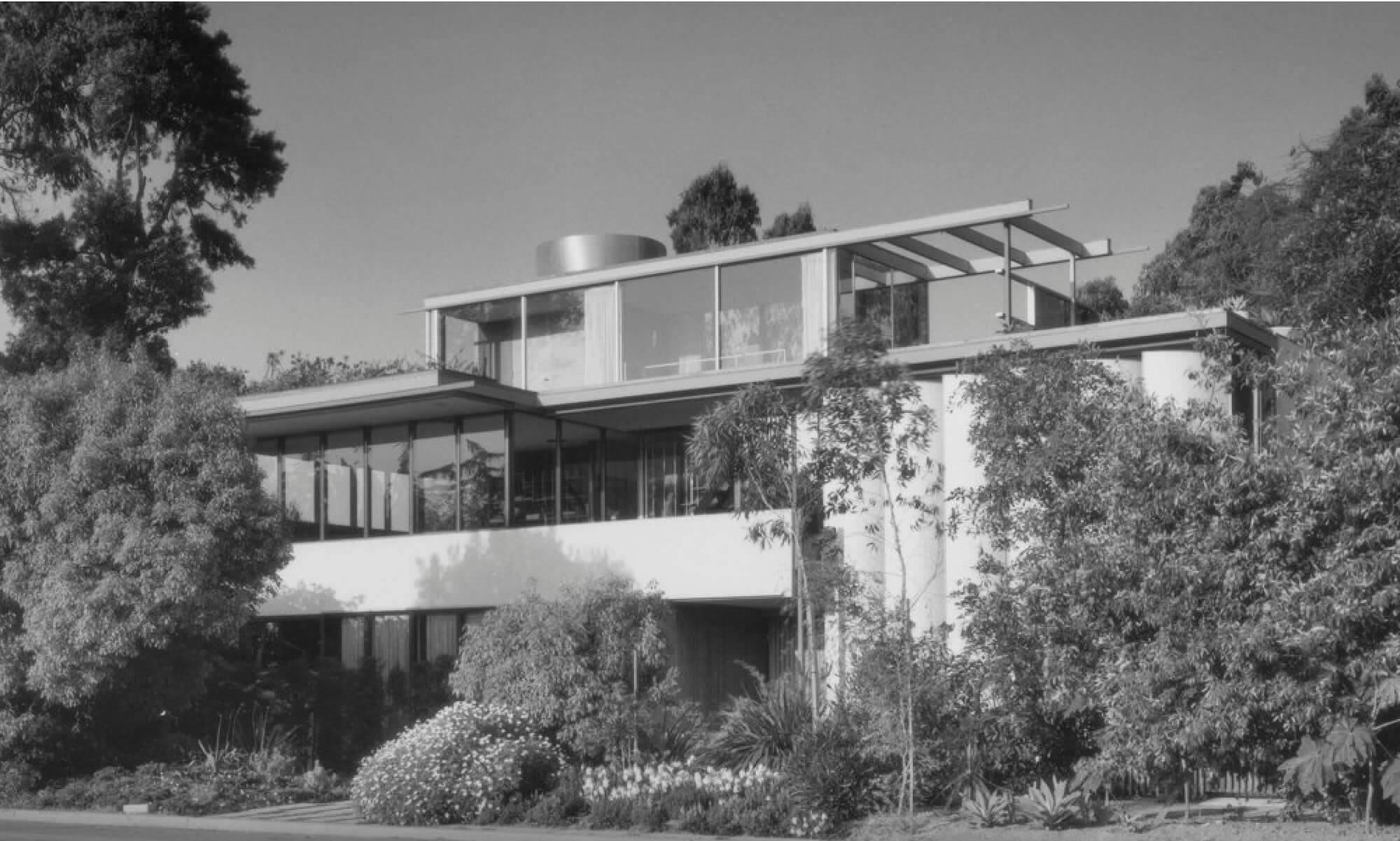 ---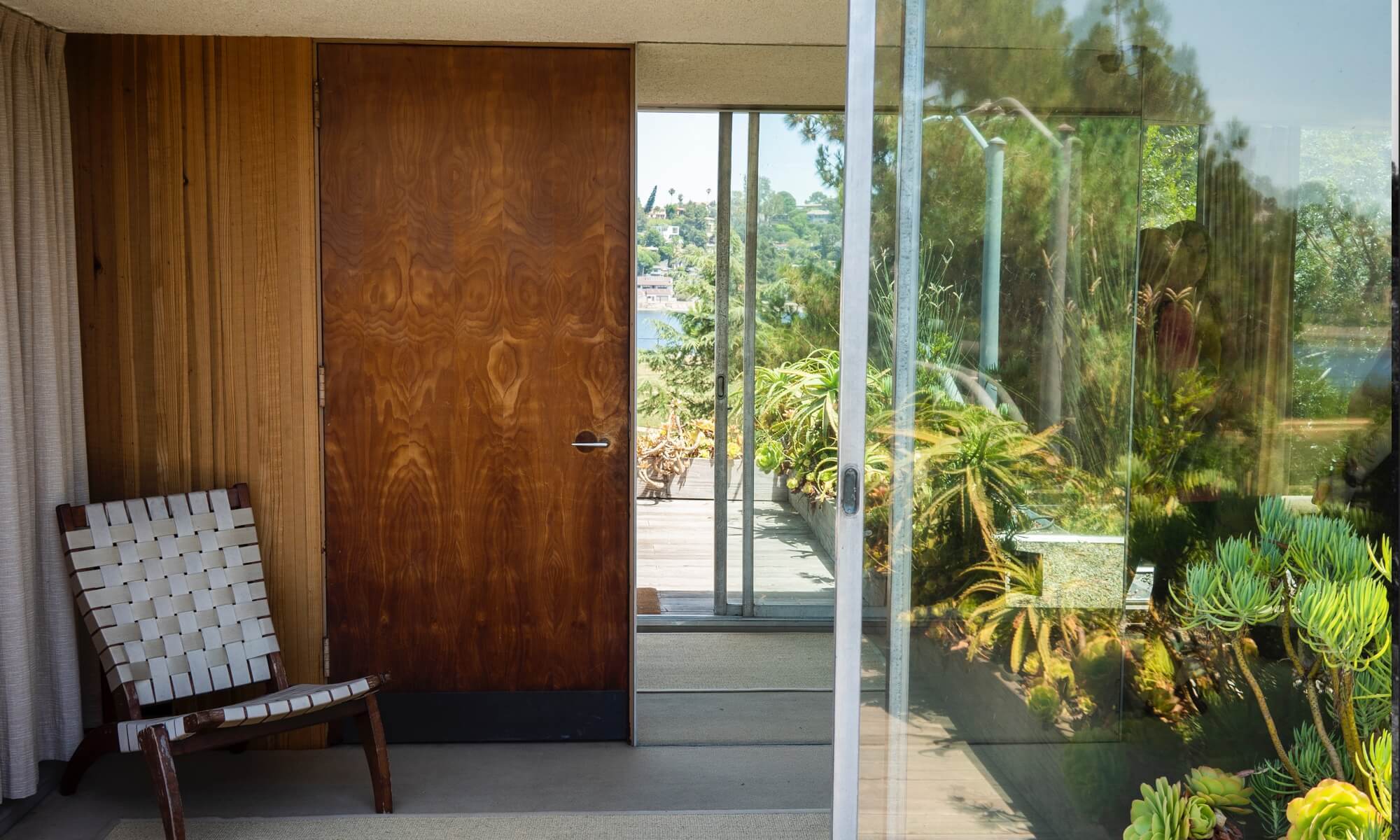 ---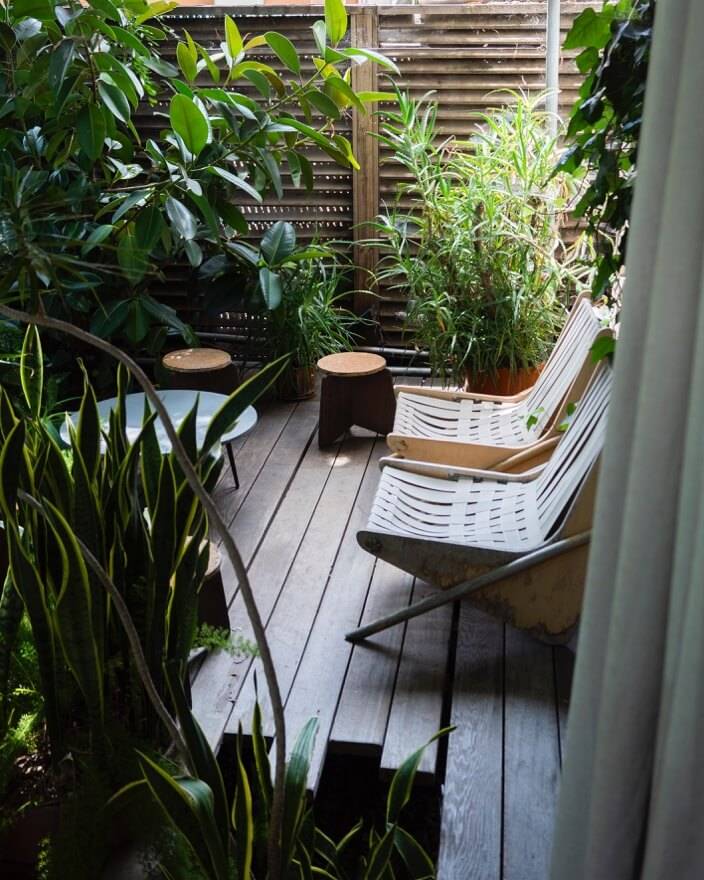 ---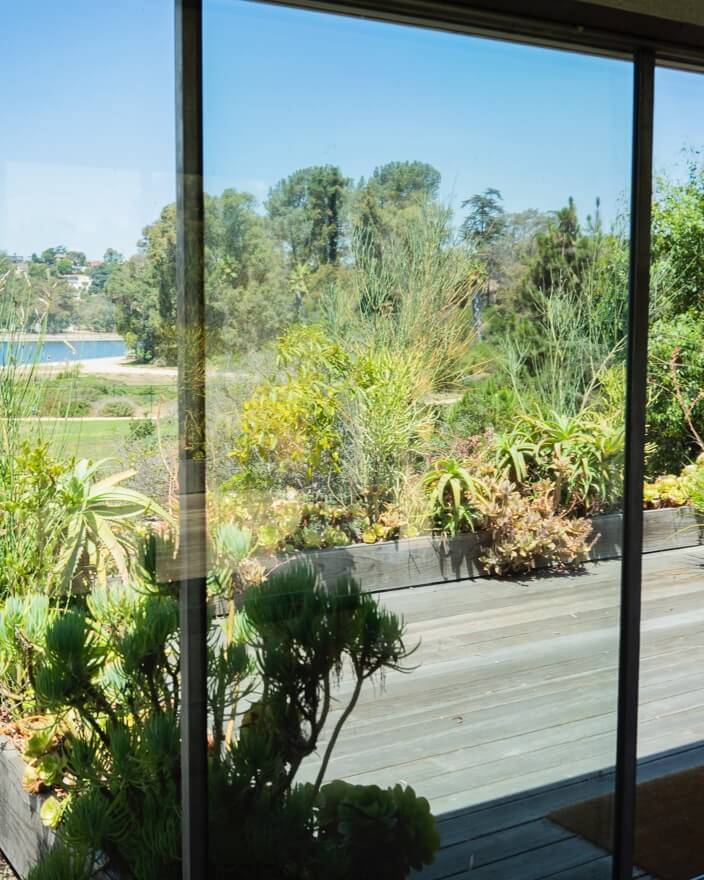 Ten thousand dollars doesn't go very far in Los Angeles these days. But in 1932, it was a $10,000 loan from Dutch industrialist Cees H. Van der Leeuw that allowed the renowned architect Richard Neutra to build a home that would become a jewel of California Modernism.
Although the original home burned to the ground in 1963, leaving only the workshop and basement intact, Neutra and his son Dion rebuilt and used the tragedy as an opportunity to incorporate new technology into the structure.
Designing from the Ruins
They added a penthouse solarium and reflecting pool, and experimented with bio-responsive, sustainable features, like automatic louvered blinds that adjusted to the day's changing sunlight. The result is a home that moves beyond a singular architectural vision, instead embodying a progression of technique and style that spans decades and generations.
Attention to Deatil for a Highly Efficient & Functional Space
Inside the home, the notoriously detail-oriented Neutra paid equal attention to the minutiae of furnishing. He used low-cost and durable materials, including plywood and formica to fit built-ins designed for functional daily use. Other furniture was chosen (or made) by the architect for durability in high-traffic settings or efficient use of space.
Glass walls, reflective surfaces, and an open floor plan make the home feel more spacious than its 2000 square feet. Even so, the space fosters a sense of privacy despite its airy feel.
Building Privacy
Neutra wrote, "I was convinced that high-density design could succeed in a fully human way, and I saw my new house as a concrete pilot project. I wanted to demonstrate that human beings, brought together in close proximity, can be accommodated in very satisfying circumstances, taking in that precious amenity called privacy."
The VDL Research House Today
Today, the VDL Research House is owned by Cal Poly Pomona, and is once again home to architects and students, who now study Neutra's masterpiece and use the space as inspiration for their own work.
Nearly ninety years after its construction, and almost sixty after its rebirth, the home still shines in the California sun. It's easy to imagine Neutra, whose ashes were scattered on the property after his death in 1970, feeling satisfied that his architectural experiment inspired as he intended. On a plaque in the courtyard, Neutra's words set out his intention for each visitor: "...man's survival depends on his design."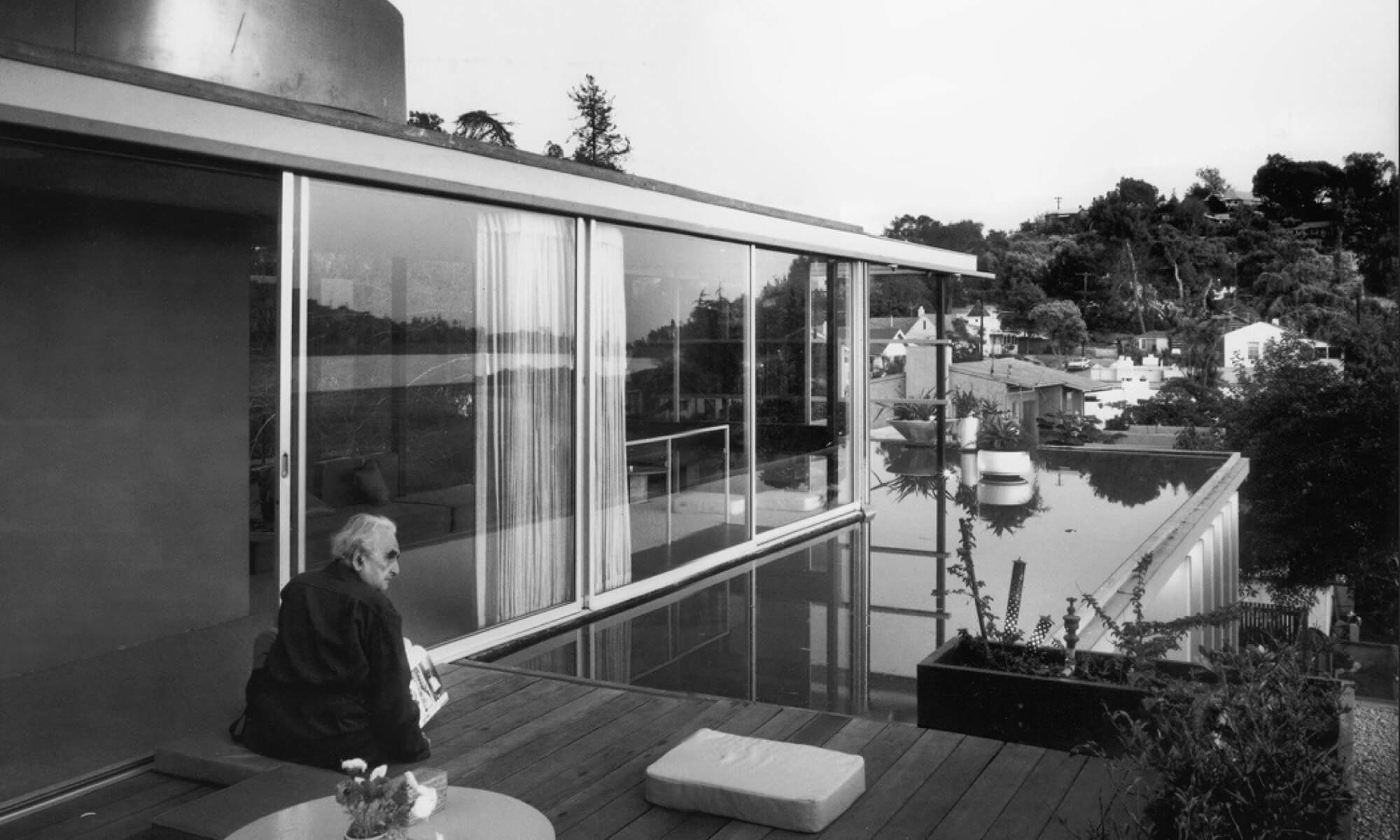 1. Header image: the sitting room at Neutra's Van der Leeuw Research House. / 2. The home is perched just above the Silver Lake Reservoir. Image via the Richard and Dion Neutra Institute for Survival Through Design. / 3. Small interior spaces open outward. / 4. Outdoor space furnished with boomerang chairs, designed by Neutra. / 5. The view invites the outdoors in. / 6. Neutra on his rooftop, overlooking one of three reflecting pools on the property. Image via the Richard and Dion Neutra Institute for Survival Through Design.