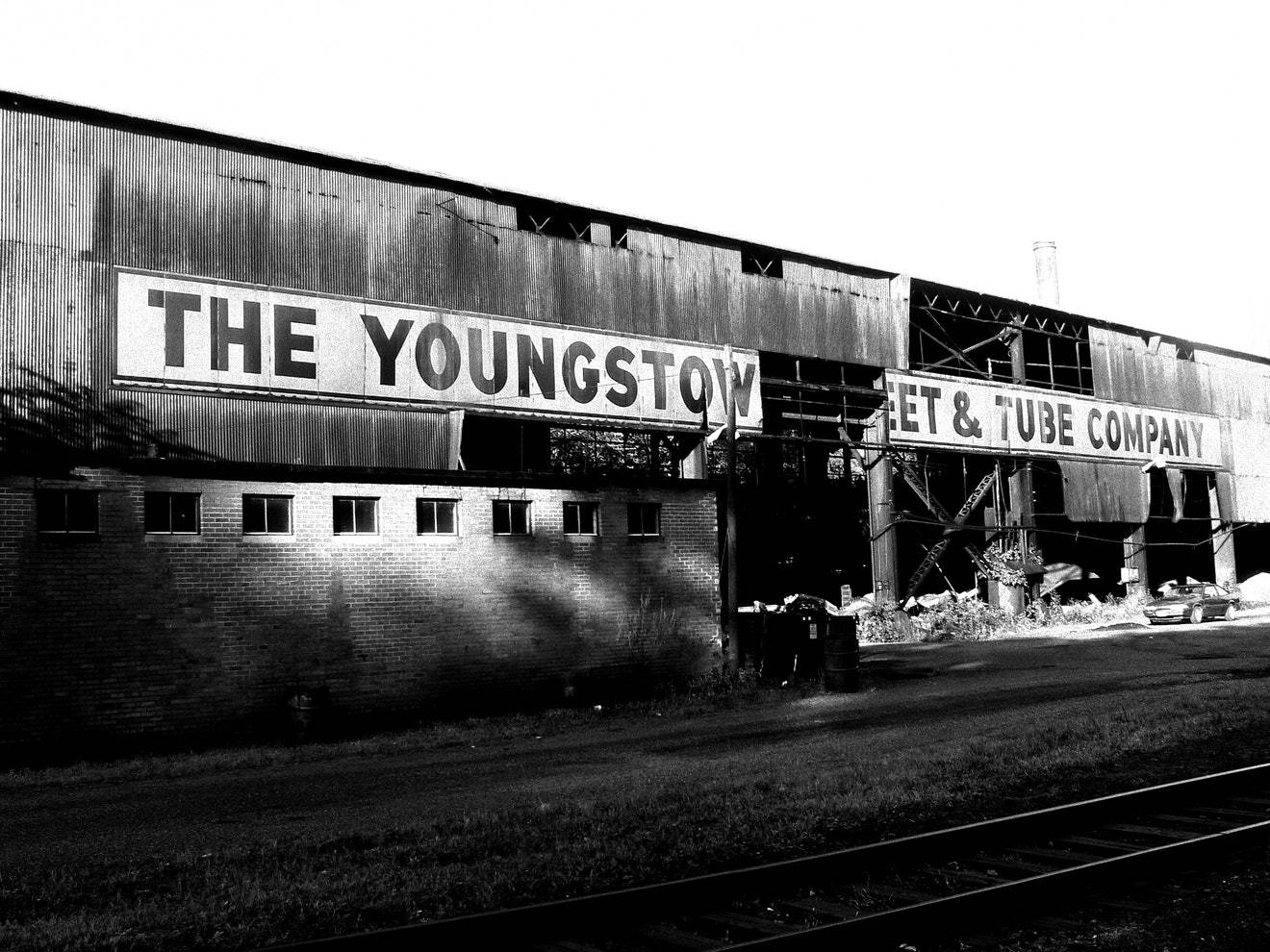 ---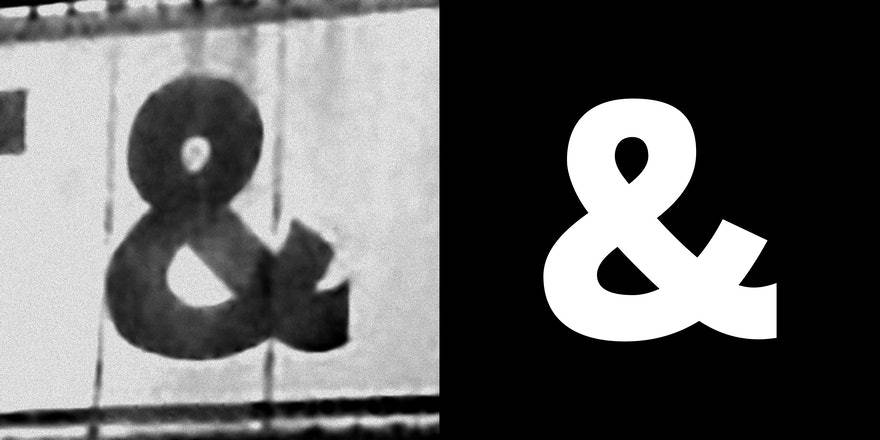 ---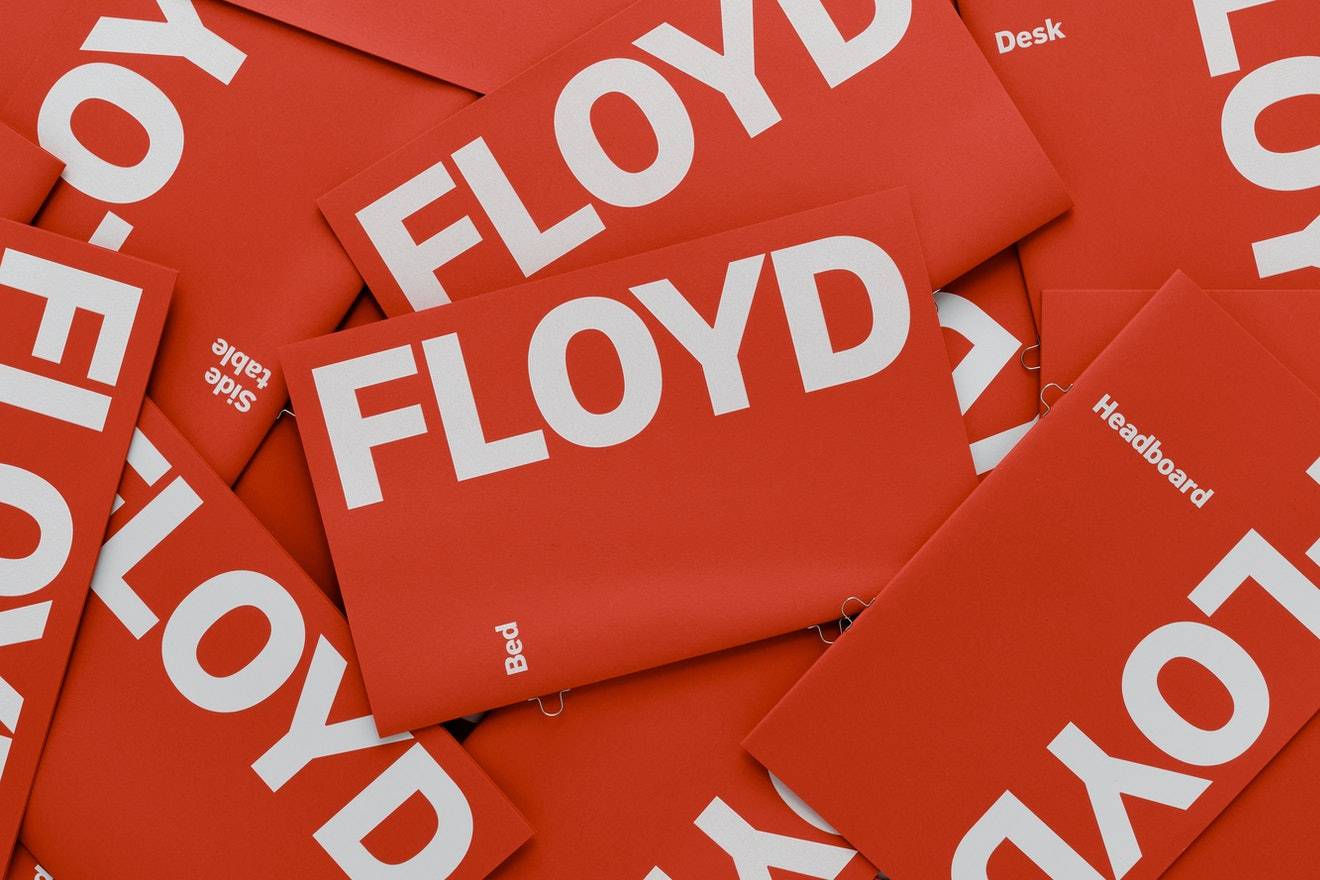 ---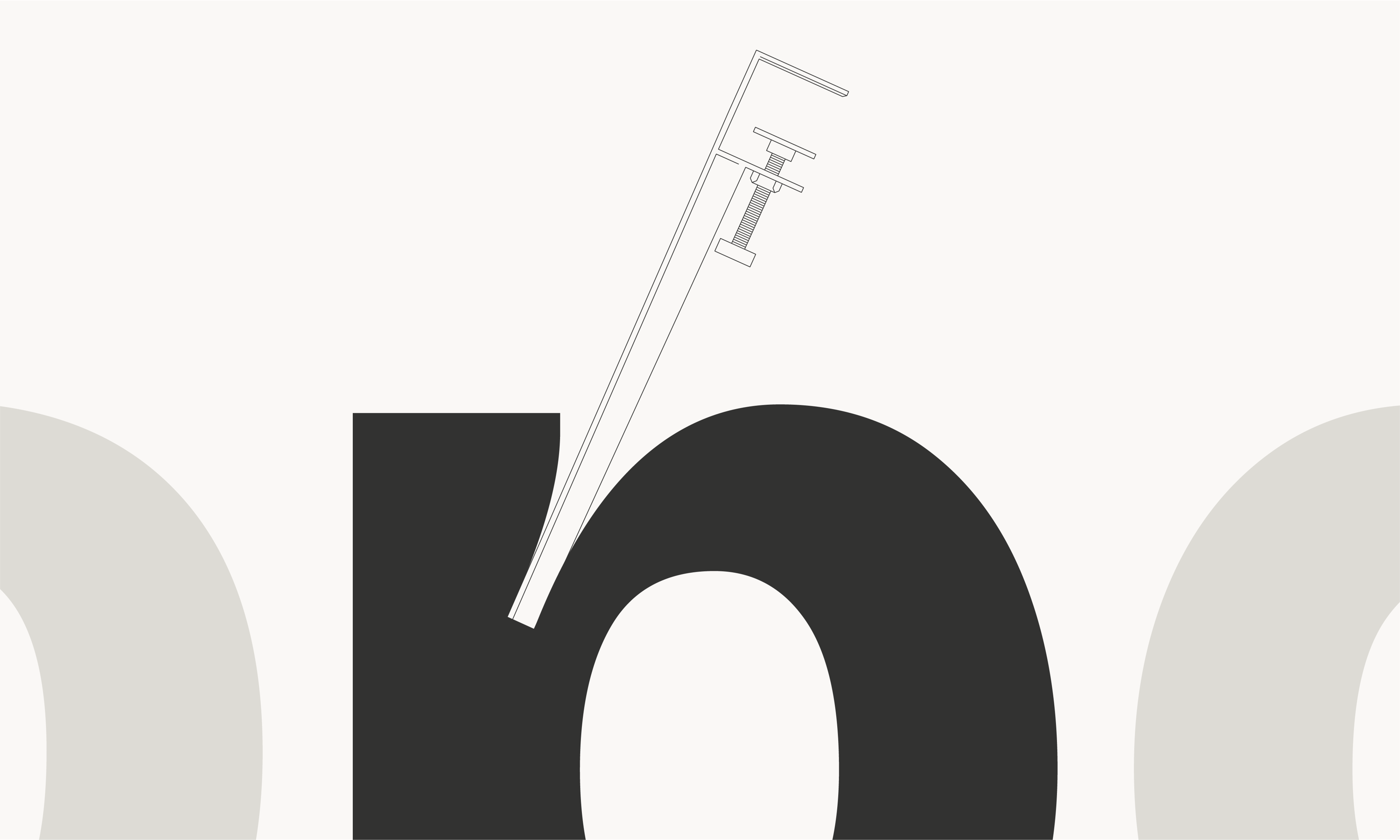 ---
A Sign, a Leg, and Two Fonts
1. The Youngstown Sheet & Tube factory signage was the basis for Floyd Gothic. / 2. Type designer Emily Klaebe was able to translate the lettering from the sign and extrapolate an entire font package. / 3. Floyd Gothic unifies the Floyd brand across the website, packaging, and instruction manuals. / 4. The Inktrap font incorporates the Floyd Leg in its design. / 5. Floyd Gothic Inktrap is a natural extension of Floyd Gothic.
A love for great letterforms has been part of Floyd's story from the beginning.
When Floyd co-founders Kyle Hoff and Alex O'Dell were mulling names for the brand in 2014, they noticed that the shape of table leg they were developing oddly resembled a letter "F" when viewed from the side.
This initial observation eventually led to "Floyd," a name carried across three generations of steelworkers in Hoff's family in Youngstown, Ohio. Both approachable and old-fashioned, "Floyd" rooted the project in the manufacturing legacy of the Great Lakes.
Creating a Graphic Design System That Reflects Floyd's Values
Fast-forward to 2017, Hoff and O'Dell thought it was time to re-examine their visual brand. On the precipice of opening Floyd's first showroom and launching a side table, they thought they could improve on the logo they cobbled together using the commercial sans serif Aperçu, which was also being used by Burberry, MoMA, and Zeit Magazine, among many others.
"It was a few years into building Floyd that we felt we were missing a true graphic design system," O'Dell explains. "One of our product design principles is 'design for longevity.' We anticipate that the Floyd brand will evolve in many new ways over time, and we wanted a graphic design system that could be timeless and fixed."
The ambition to build an enduring visual brand turned their attention to the work of graphic designers Jesse Reed and Hamish Smyth, co-founders of the New York-based studio, Order.
Going Gothic
The duo's side project called Standards Manual—a book publishing imprint devoted to preserving the brand guidelines of institutions like the New York City Transit Authority, NASA, the US Environmental Protection Agency—particularly resonated with Hoff and O'Dell. "We appreciated they had spent a lot of time thinking about what makes for a timeless graphic design system," O'Dell recalls.
It also helped that Reed also grew up in Youngstown, Ohio and had a homegrown fondness for the industrial city's legacy. Tasked with rethinking Floyd's logo under a tight deadline, his mind immediately went to the ghost signs and faded marquees throughout the city.
One particular photo depicting what's left of the Youngstown Sheet & Tube factory's black and yellow signage became the basis for Floyd's logomark and a custom typeface called "Floyd Gothic."
Reed says he was particularly drawn to the idiosyncratic letters in the hand painted sign like exaggerated slab stroke on the G or the quirky proportions of the ampersand. "The letters just had enough personality that they didn't look like Helvetica," he explains. "It seemed perfect for what they were looking for: something utilitarian; not too over-designed or too slick-looking; modern without looking like it's trying too hard."
An archivist at heart, Reed is thrilled for the opportunity to preserve a handmade artifact in a meaningful way. "The sign has a second life in Floyd Gothic," he explains.
Order developed a full alphabet by extrapolating missing letters based on clues in the sign. The custom font became the basis for a new striking branding system—with the modern sans serif and red-orange signature color featured in product boxes, assembly booklets, and advertising.
Going with a bold graphic approach made sense, explains O'Dell. "Despite our understated product design sensibility, there is a bold mission behind the company: we're working to shift furniture consumption to something better for customers and better for our planet," he says. "When it all comes together—the typography, the warm imagery of real living spaces, and the product design—you really begin to see the story sing."
"It's an interesting way of how graphic design itself can deepen a story," he adds.
And for Floyd's latest chapter, typography is again playing a crucial role. For a series of product launches this year, Order created a new variation on Floyd Gothic.
Designed by Reed and type designer Emily Klaebe, Floyd Gothic Inktrap's letterforms have deep notches that are meant to compensate for swells of ink in traditional offset printing. Without these strategic cuts, typefaces tend to become illegible when used in small sizes, especially when printed on uncoated paper stock.
Famous examples of ink traps include Bell Centennial which was commissioned for AT&T's phone books in the late 1970s, and Retina, designed to compensate for screens and newspaper applications.
Klaebe explains that the idea was inspired by Floyd's marketing strategy. Like ink traps, which can often only be seen at close inspection, the launch strategy for new products hinged on zooming in on details and progressively revealing them over some time.
"It felt like a natural tie-in with how Floyd was planning their product stories," she explains. For diehard type nerds, Klaebe points to a detail that makes the font uniquely Floyd's. The shape of the corner notches on Floyd Gothic Inktrap echoes the shape of the original Floyd table leg. "It's literally jammed into the ink trap." she says.  
An Enduring, Evolving Conversation
In designing enduring identity systems, Reed explains that using a custom typeface can be both an economical and democratic gesture. Not only can a company save on font licensing fees, it can give the entire organization a common language.
"When you have something that is uniquely yours it becomes part of the fabric of the company," explains Reed. "Any employee—even non-designers in any department—can use the font and participate in the visual expression of the brand."
As a company matures, it makes sense to introduce complementary typefaces to expand their typographic tools—a strategy that could even quell the urge to redesign a brand from scratch for the sake of novelty.
"I'm proud of Floyd for not introducing a totally new typeface," Reed explains. "The key word in all this is keeping it in the family. Instead of deviating from the brand, they're just extending it. It's like a new family member is born."
"Talking about fonts can feel like a funny conversation," says Reed. "But they really do play a big role."
Anne Quito is a journalist and design critic based in New York. She covers design as a staff reporter at Quartz. In 2019, her book "Mag Men: Fifty Years of Making Magazines" was published, detailing the glory days of magazine design with Milton Glaser and Walter Bernard.