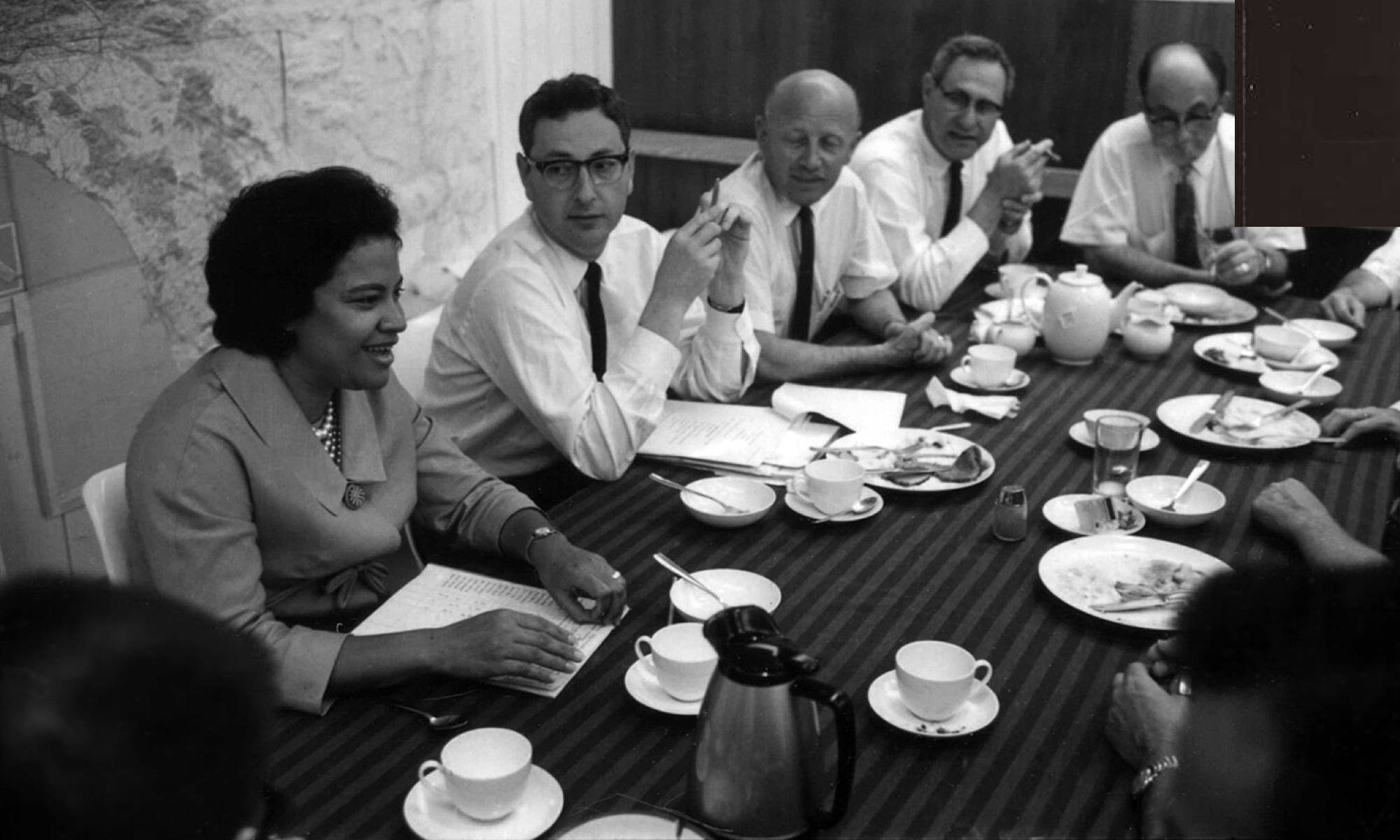 The Ground Breaking Career of Architect Norma Sklarek

Noma Merrick Sklarek was a "first" many times over.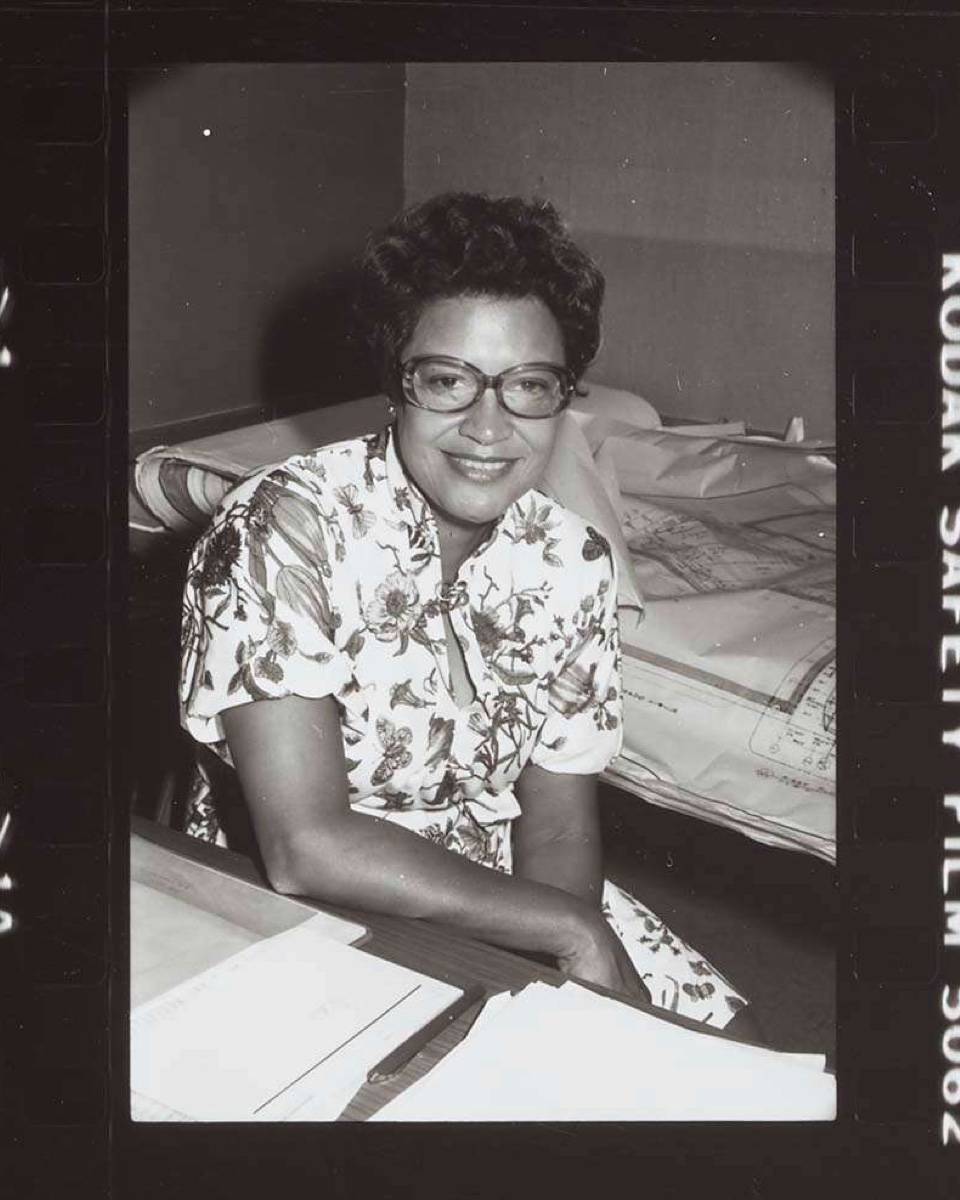 ---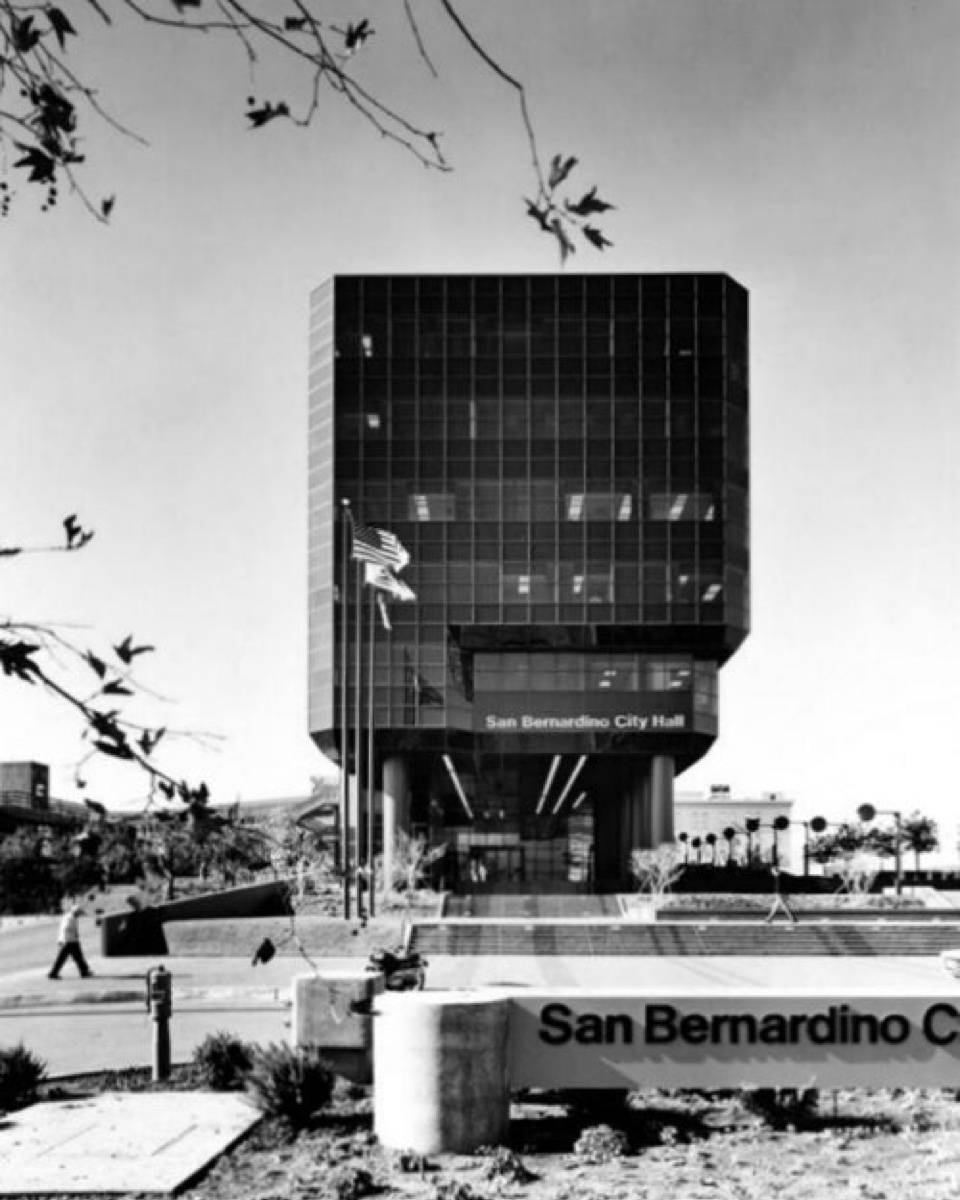 ---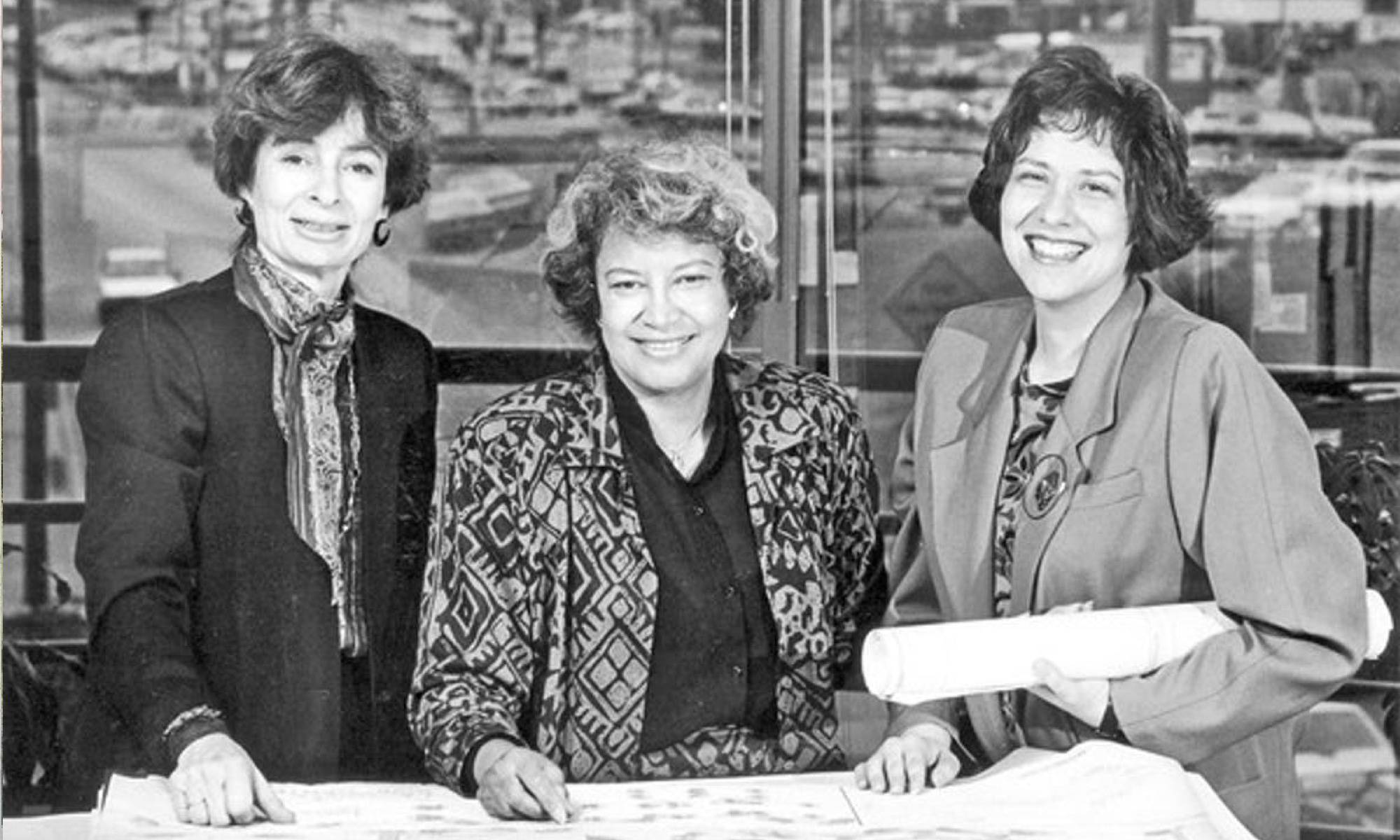 1. As a young architect, Sklarek worked at Skidmore, Owings, & Merrill. / 2. After a move to California, Sklarek worked on many large public projects, including the San Bernardino City Hall. / 3. Sklarek, center, with her business partners at Siegal, Sklarek, and Diamond.
"Everywhere she went, she was first." That's how Marshall Purnell, former president of the American Institute of Architects (AIA) described the decades-long practice of Norma Merrick Sklarek.
After becoming the first Black woman certified by the AIA in New York in 1950, Sklarek embarked on a remarkable career that continued to break barriers for Black women (and women in general) in the world of major architecture firms, an industry that is to this day dominated by white men.
Sklarek was born in Harlem in 1926, to Trinidadian emigree parents. She attended Hunter High School and was admitted to Barnard, after which she received an architecture degree from Columbia in 1950.
In these primarily white institutions, Sklarek excelled at science and mathematics, and by the time she completed her studies was one of only two women with graduate degrees from the Columbia School of Architecture. But despite her academic accomplishments, the deck was stacked against her.
Discrimination and Racisim in the Architecture Field
Upon graduating, Sklarek found herself up against entrenched institutional discrimination in the architecture field.
In 2004, she was quoted in a local newspaper about the situation: "They weren't hiring women or African Americans, and I didn't know which it was (working against me)." After unsuccessfully interviewing for 19 positions commensurate with her education and experience, she took a job as a junior draftsperson in the City Department of Public Works.
The junior position was unsatisfying to Sklarek. In 1954, she sat for the grueling four-day architecture licensing exam. After passing, she became the first Black woman to be licensed as an architect in the state of New York.
As such, she applied to architectural firms again. This time, despite a negative reference by an unhappy and racist supervisor at the Department of Public Works, Sklarek was hired by Skidmore, Owings, & Merrill. Sklarek dove into the world of major-firm architecture, and after relocating to California in 1960, Sklarek once again became the first Black woman licensed as an architect in the state.
---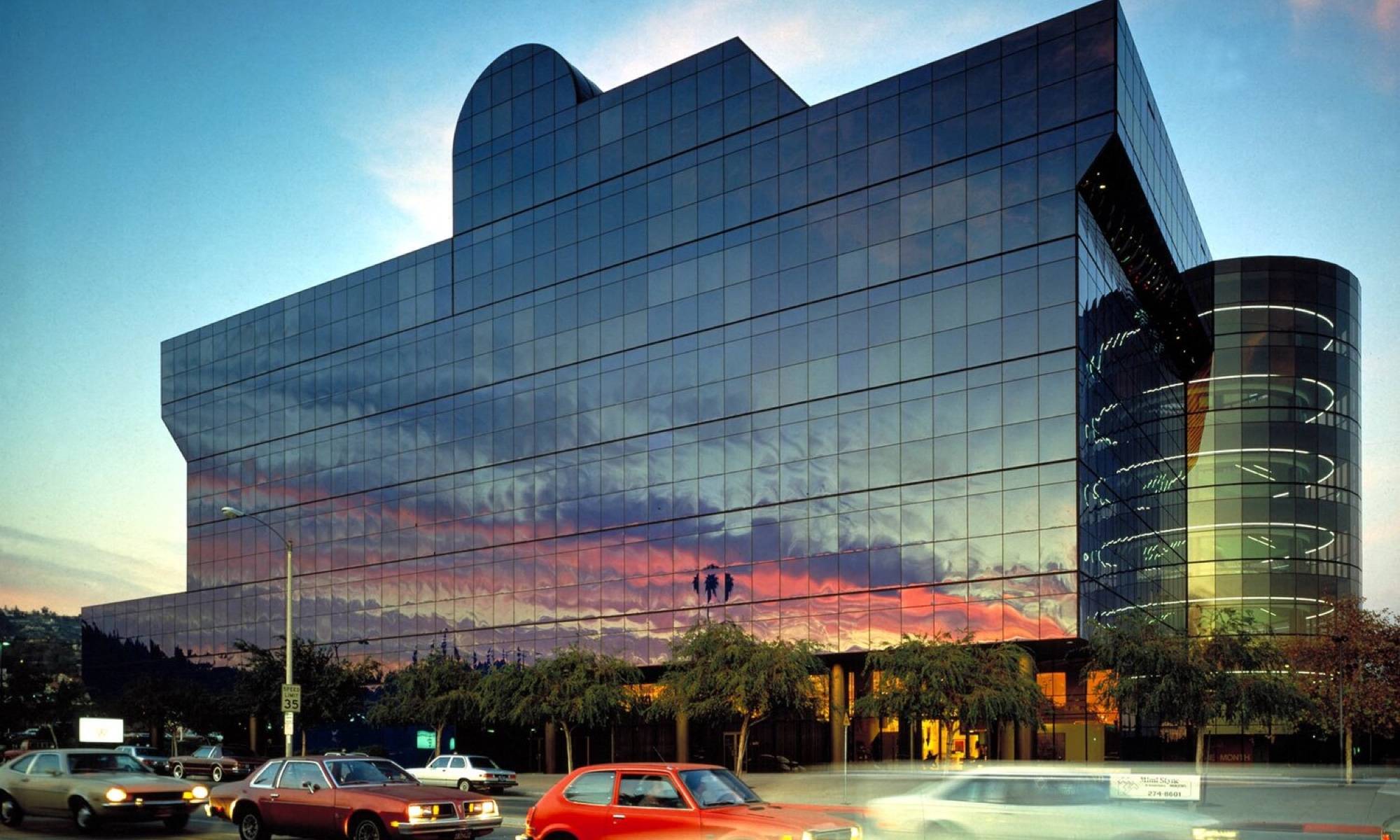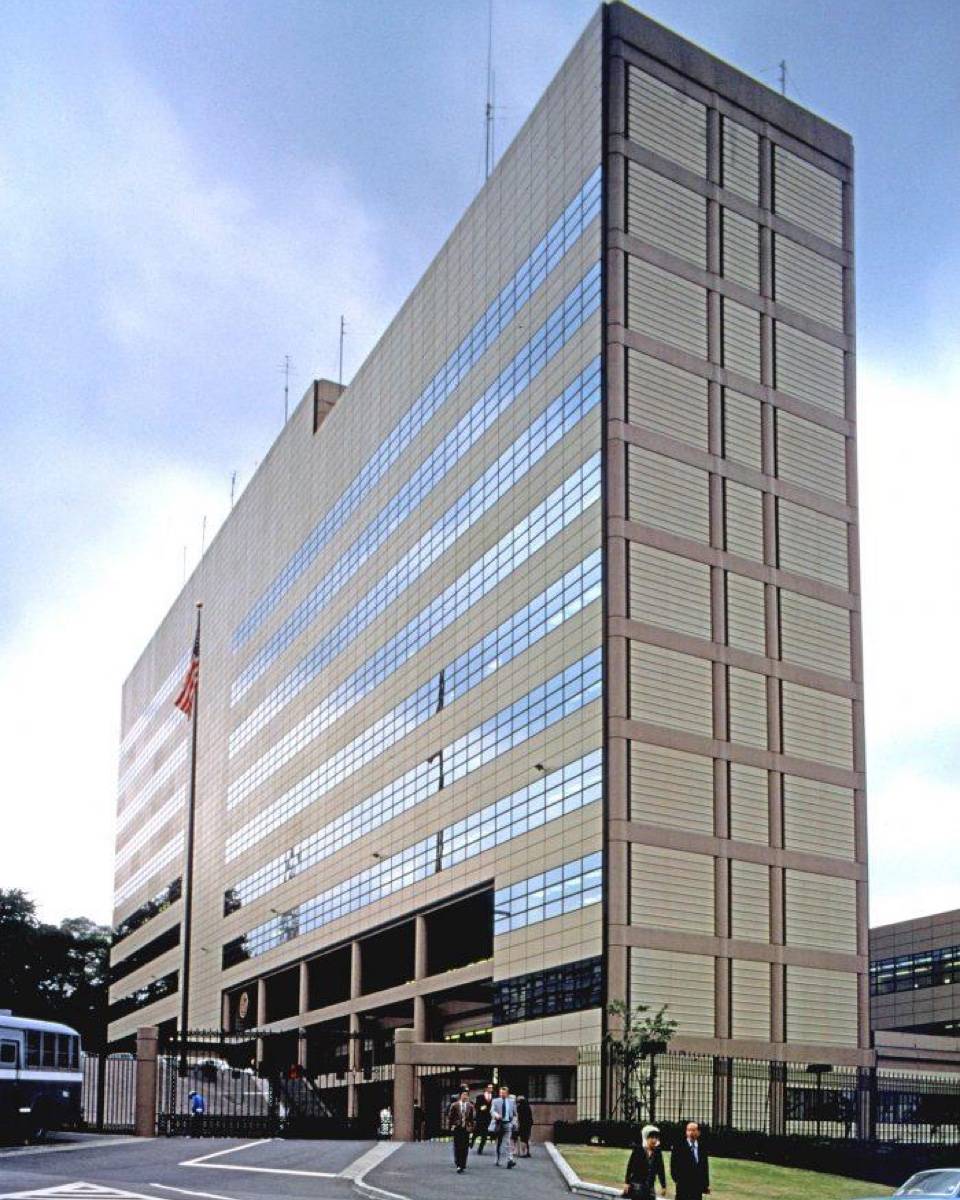 1. Sklarek practiced as an architect between 1954-1996. / 2. The Pacific Design Center, often called the "Blue Whale" is an eyecatching landmark in Los Angeles. / 3. The US Embassy in Tokyo is one of few projects where Sklarek was credited with as a design architect, here in partnership with César Pelli.
---
Designed Buildings Around the World, Yet Rarely Credited for Her Work
In California, Sklarek worked at Gruen, a firm often credited with "inventing the mall," eventually rising to the position of Director of Architecture, the firm's first female Vice President.
In that role, Sklarek project managed and contributed design expertise to buildings like the Pacific Design Center, Fox Plaza, the San Bernardino City Hall, and the US Embassy in Tokyo.
Like many women architects of the time, her official role as a project manager often meant she did not receive design credit, and to this day the US Embassy in Tokyo (which she designed in partnership with César Pelli) remains one of the few major projects where she is credited as a design architect.
Many More "Firsts" to Come
Throughout Sklarek's hugely successful career, she continued to be "first." In 1980, she managed the project to complete the massive u-shaped Terminal One at LAX ahead of the 1984 Olympic games. Sklarek proudly noted later that her Olympics project was the only one that finished on schedule.
Also in 1980, Sklarek became the first woman to be elected a Fellow of the AIA. Five years later, Sklarek became the first Black woman to co-own an architectural practice, with the founding of her all-woman firm Siegal Sklarek Diamond.
Despite her decades of impactful work, Sklarek never forgot the challenges she faced. She once noted that "in architecture, I had absolutely no role model. I'm happy today to be a role model for others that follow," and she put her words into action by teaching and mentoring students at Howard University, Columbia University, and UCLA.
An Architectural Pioneer & Role Model for Women of Color
Before her death in 2012, Sklarek was awarded the Whitney M. Young Jr. prize, which recognizes an architect embodying the "profession's responsibility to address social issues." Posthumously, Sklarek was awarded the AIA|LA Gold Medal.
Norma Merrick Sklarek was an architectural pioneer, but her groundbreaking "firsts" served us all by making the way clearer for the diverse architects who are pushing the industry toward a responsible, innovative future. For that, we are all grateful.
Learn more about Norma Merrick Sklarek by watching an oral history interview with the architect here.