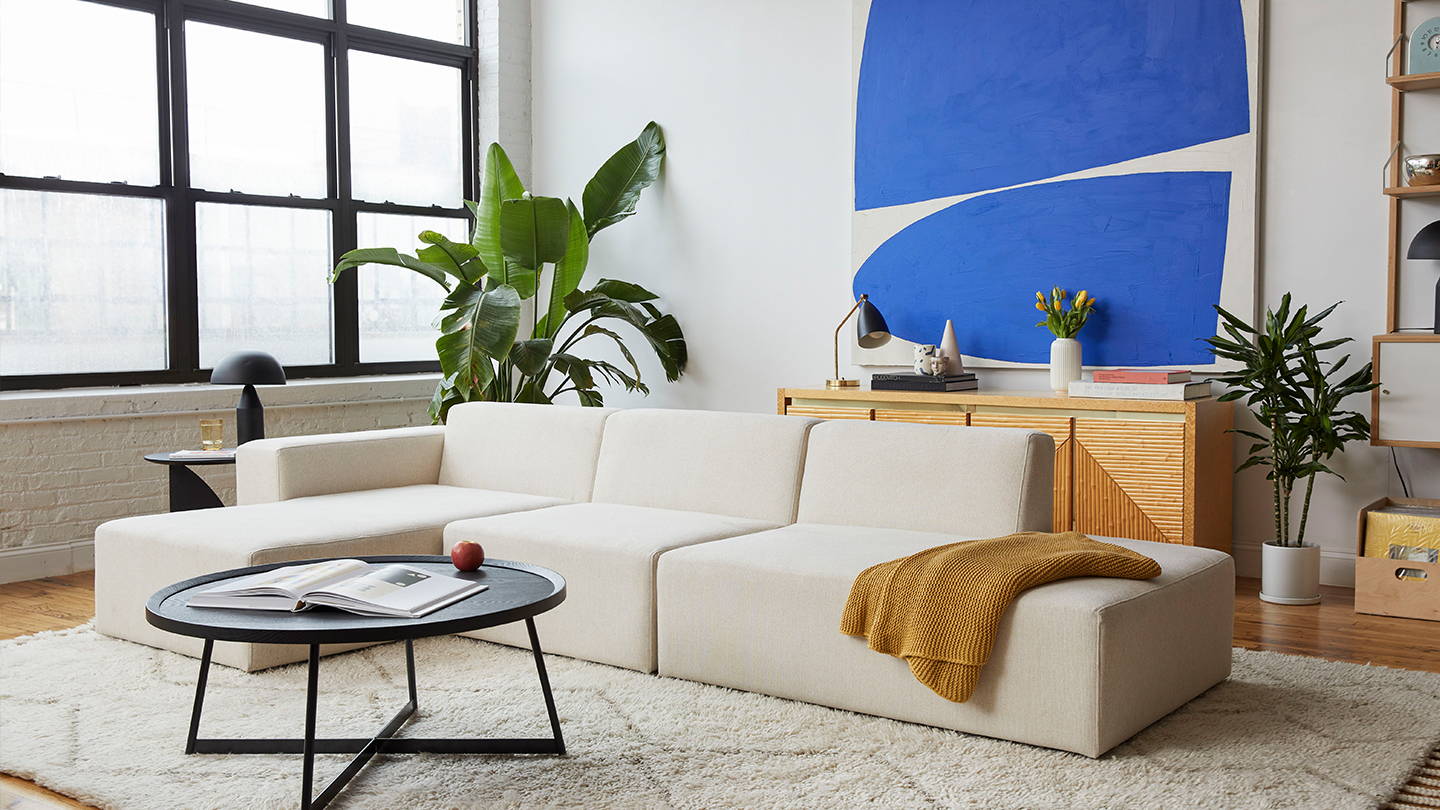 Three-Seater Sectional with Right Arm Chaise and Left Side Chaise in Off-White.
The centerpiece of the living room.
Whether you're binging the latest Netflix series, stretched out for a catnap, or hosting a game night with friends, no living room is complete without one. The Floyd Sofa and Sectional are designed for a lifetime of comfort and modularity.
The Sofa
A sofa that goes with anywhere, and fits through any doorway. Simple, clean lines that look great from any angle meet comfy cushions upholstered in durable, stain-resistant fabric (in colors you actually like). Built to assemble and disassemble with ease.

Shop Now