A Zaha Hadid design is distinct. Twists, curves, layers, dynamic. Each structure is a work of art; brought to life through physical materials, like steel, concrete, and glass. Each intended to break free from conventional architecture and push the boundaries of what's possible. The designs are among some of the best architectural feats in the world. And in the process, the late Dame Zaha Mohammad Hadid, who suddenly passed away in 2016 at the age of 65, became one of the greatest architects of the modern era.
---
Hadid was born in Baghdad, Iraq, to a wealthy and politically influential family. Her father, Muhammad al-Hajj Husayn Hadid, was an industrialist from Mosul who co-founded the National Democratic Party in Iraq and served as finance minister. Her mother, Wajiha al-Sabunji was an artist.
Hadid studied mathematics at the American University of Beirut in Lebanon. It was a subject she had always enjoyed. "We would play with math problems just as we would play with pens and paper to draw. Math was like sketching." And many of her buildings include elements that resemble mathematical aspects, like the fluidity of a graph.
Hadid later moved to London to study at the Architectural Association (AA) School of Architecture. She studied under Dutch architect Rem Koolhas and Greek architect Elia Zenghelis. Zenghelis described her as an outstanding pupil. "We called her the inventor of the 89 degrees. Nothing was ever at 90 degrees." Upon graduation in 1979, Hadid joined her former professors' Rotterdam, Netherlands-based studio, Office of Metropolitan Architecture (OMA), and she quickly ascended to partner.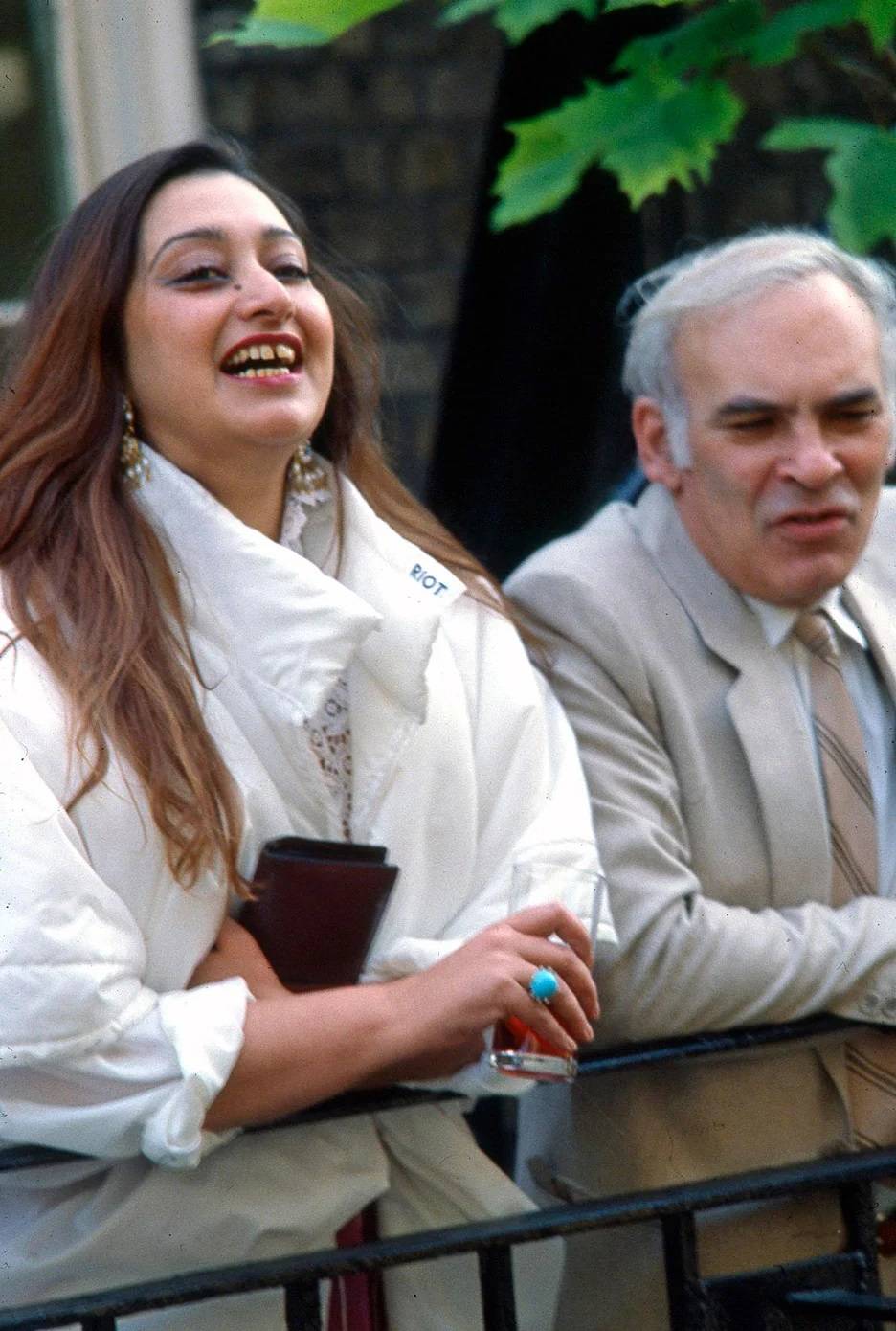 Hadid and Alvin Boyarsky, 1980
Soon after becoming a naturalized citizen of the United Kingdom, Hadid opened her own architectural firm, Zaha Hadid Architects, in London in 1979. She became known for her teaching appointments at various universities and her colorful project proposal paintings and drawings published in architectural journals (all were unbuilt).
These early years in architecture were not easy. Many of Hadid's ideas were unrealized in the 1980s and early 90s, including her competition-winning design for The Peak in Hong Kong, a private leisure and recreational club. Then, in 1988, her drawings and paintings were featured in the exhibition "Deconstructivism in Architecture" at New York's Museum of Modern Art. Her use of painting as a design tool — an alternative to the traditional drawings of the field — created unique perspectives on building shapes, something people had never experienced before.
Koolhaus told Deezeen magazine in 2016 that Hadid "... was somebody with rare kind of courage, she was just made that way. It was an almost physical thing. That was very important because, at the time, we were all exploring new ways in which you could be an architect."
Vitra Fire Station, Weil am Rhein, Germany.
It Just Takes One Building
Soon, the "paper architect" had her first completed building, and it was the defining moment of her career. The "Fire Station" at the Vitra Furniture Factory in Weil am Rhein, Germany, is unusual in design, made of concrete, angular, and void of color. But it was enough to make Hadid stand out and had clients from all over the world finally buying into her visions and futuristic concepts.
Acceptance was growing. Slowly. Because as an Iraqi-British woman, making a name for herself in a white male-dominated field wasn't easy. But her strong will, hard work, and one-of-a-kind designs eventually earned her a place as one of the greatest this field has seen.
"As a woman in architecture, you're always an outsider … It's OK, I like being on the edge."
By the end of the 1990s, her career had gathered momentum. She won the bid for the Contemporary Arts Center in Cincinnati, Ohio, in 1997, becoming the first woman to design an art museum in the United States.
In the following two decades, Hadid's list of work grew and earned her some of the highest accolades an architect can achieve. By 62, she had won all the most significant awards in architecture.
She received the 2004 Pritzker Architecture Prize — dubbed the Nobel Prize of architecture — the first time a woman was named for the award. Hadid only had a handful of completed projects, including the Vitra Firestation and Contemporary Arts Center in Cincinnati, to her name, which spoke volumes about the quality of her concepts and designs.
Hadid was honored twice with the Stirling Prize, Britain's most prestigious architecture award, in 2010 for the MAXXI Museum in Rome and 2011 for the Evelyn Grace Academy in London.
She's landed on notable lists such as Forbes' "100 Most Powerful Women" in 2008, TIME magazine's "100 Most Influential People in the World" in 2010, and Newsweek magazine's "150 Women Who Shake The World" in 2011. In addition, Hadid received honorary degrees and countless nominations and awards for her work. Google, in 2017, honored her with a Doodle on the 13th anniversary of her Pritzer Prize win.
In 2012, she was made a Dame Commander by the Order of the British Empire for services to architecture.
The Dame was the first woman to be individually awarded the prestigious Royal Gold Medal from the esteemed Royal Institute of British Architects in February 2016, since its founding in 1848.
"I am very proud to be awarded the Royal Gold Medal, in particular, to be the first woman to receive the honor in her own right. […] We now see more established female architects all the time. That doesn't mean it's easy. Sometimes the challenges are immense. There has been tremendous change over recent years, and we will continue this progress," Hadid said.
Hadid joined notable winners such as Frank Lloyd Wright (1941), Alvar Aalto (1959), Charles and Ray Eames (1979), Oscar Niemeyer (1998), and Frank Gehry (2000).

Sheikh Zayed Bridge, Abu Dhabi, UAE
"Queen of the Curve"
The Guardian described Hadid as the "Queen of the Curve" who "liberated architectural geometry, giving it a whole new expressive identity." Her designs make inanimate structures look as though they are fluid, full of movement.
"Part of architecture's job is to make people feel good in the spaces where we live, go to school, or where we work — so we must be committed to raising standards," said Hadid. "Housing, schools, and other vital public buildings have always been based on the concept of minimal existence — that shouldn't be the case today."
A Zaha Hadid creation is the opposite of convention. Each project tested her limits and tests our imaginations. Bringing the future, and its possibilities, to the present, while challenging the traditional landscape they arose in.
The Phaeno Science Center, Wolfsburg, Germany 2005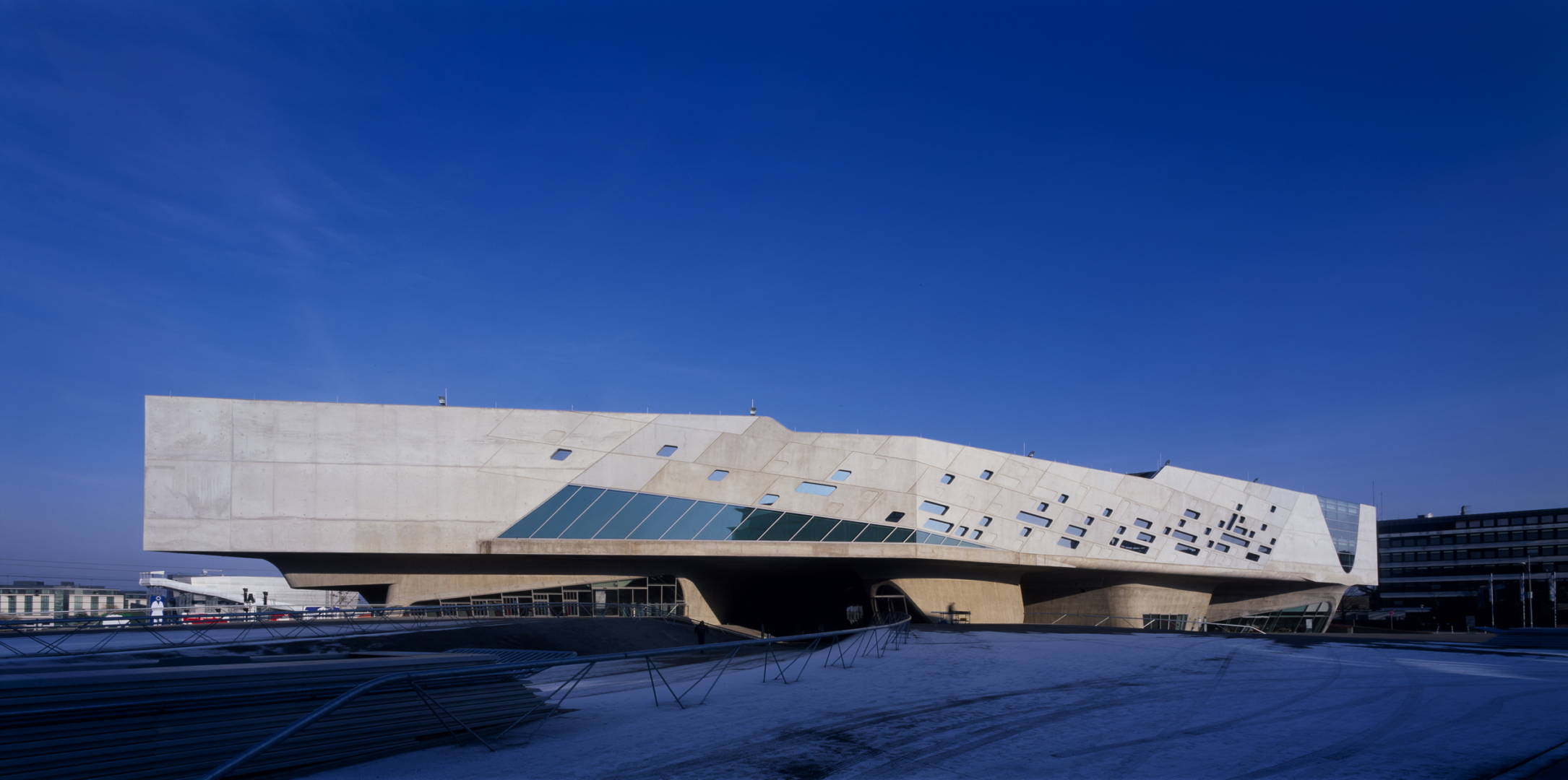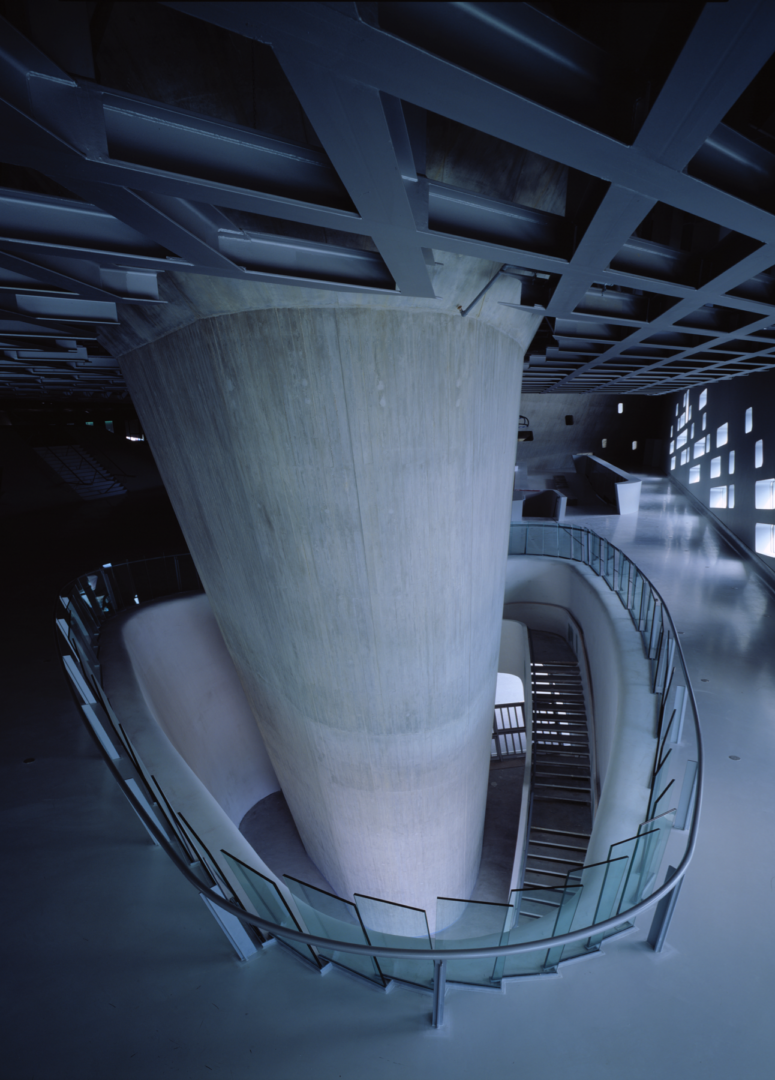 Described as an "architectural adventure playground," the structure sits on concrete cones that allow visitors to walk underneath and house cafes and shops inside.
"The Phaeno is the most ambitious and complete statement of our quest for complex, dynamic, and fluid spaces," said Hadid on the building's opening. "The visitor is faced with a degree of complexity of strangeness, ruled by a very specific system based on an unusual volumetric structural logic. The floors are neither piled above each other nor could they be seen as a single volume."
Guangzhou Opera House, Guangzhou, China, 2010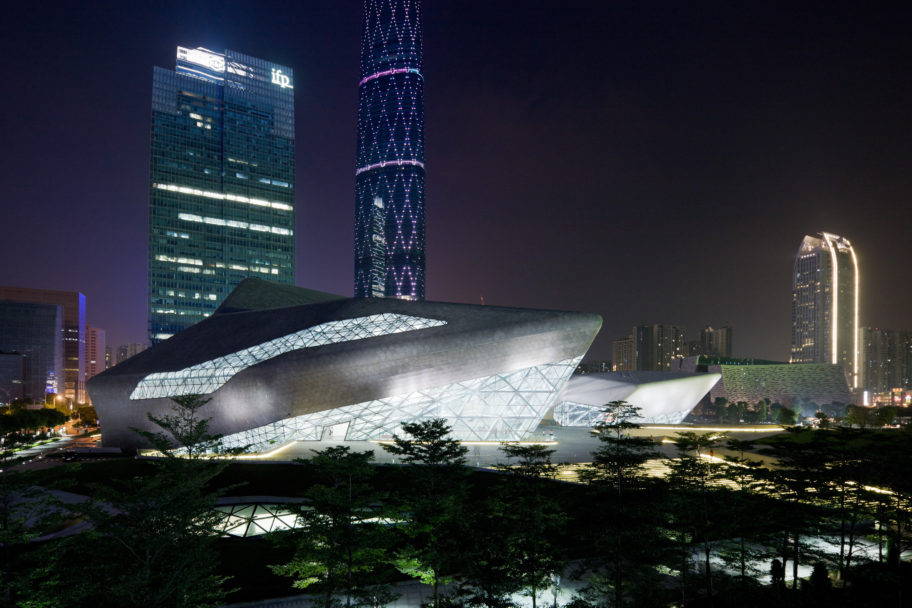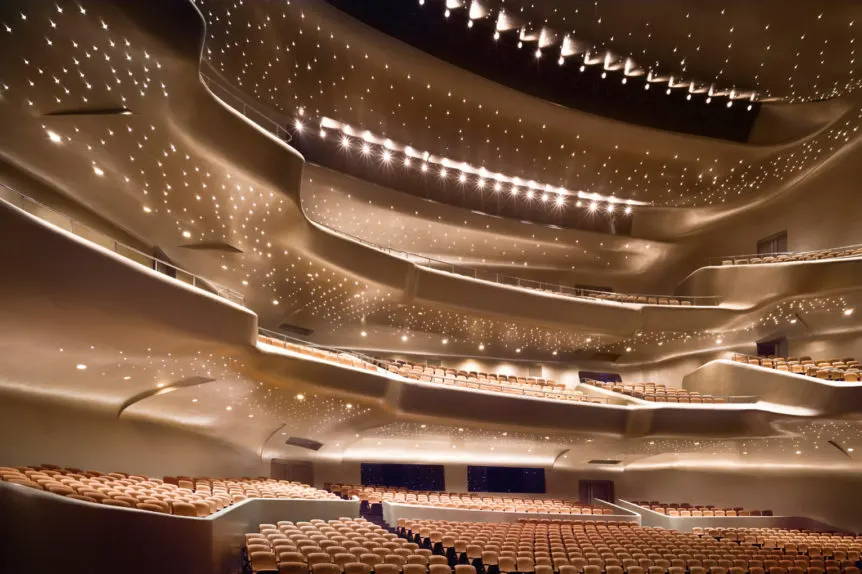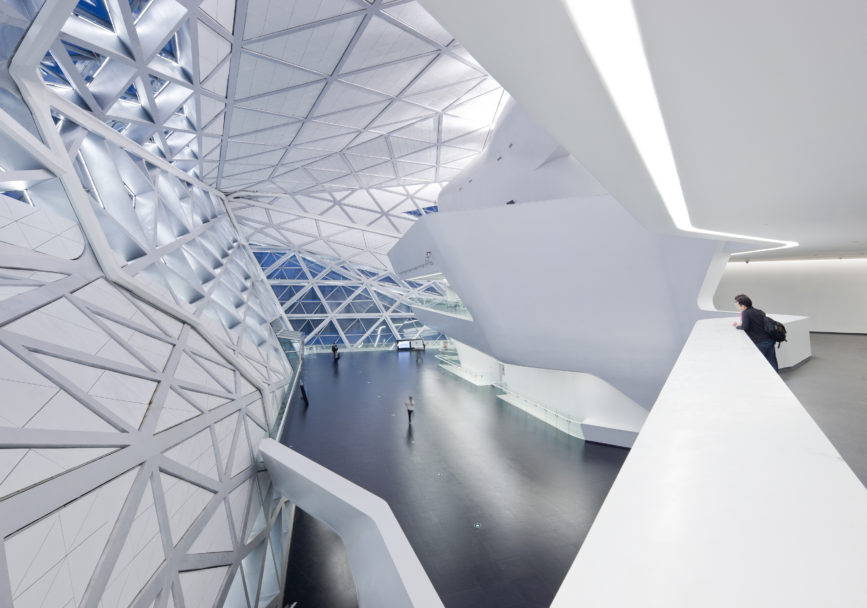 Inspired by "pebbles in a stream, smoothed by erosion," the Opera House design helps it blend with the surrounding riverside. The structure features exposed granite and a glass-clad steel frame. Folded glass mirrors the surrounding architecture and lets in light.
Riverside Museum, Glasgow, Scotland, 2011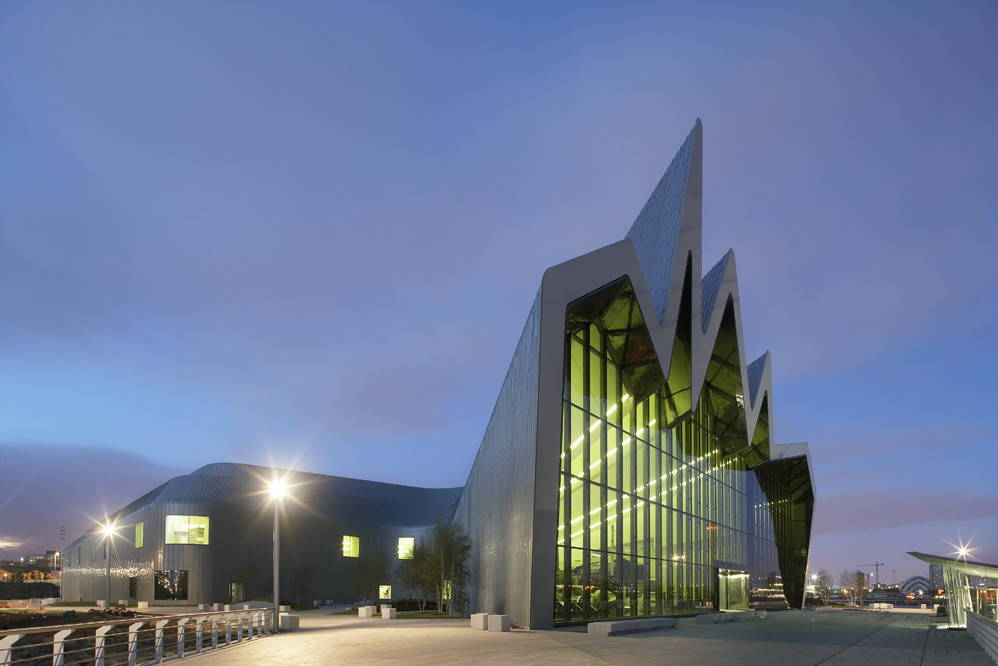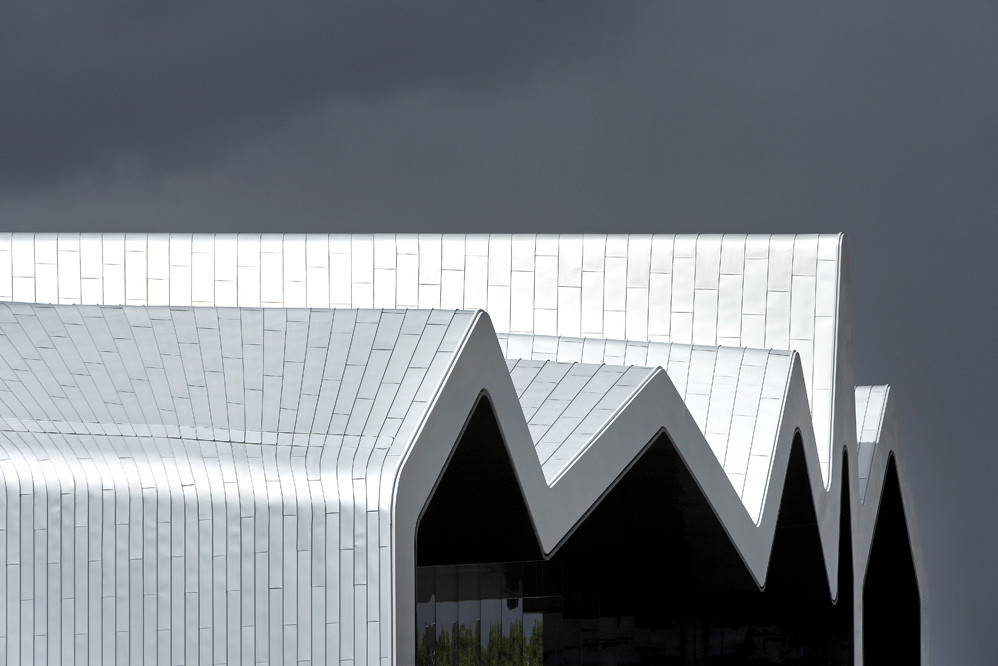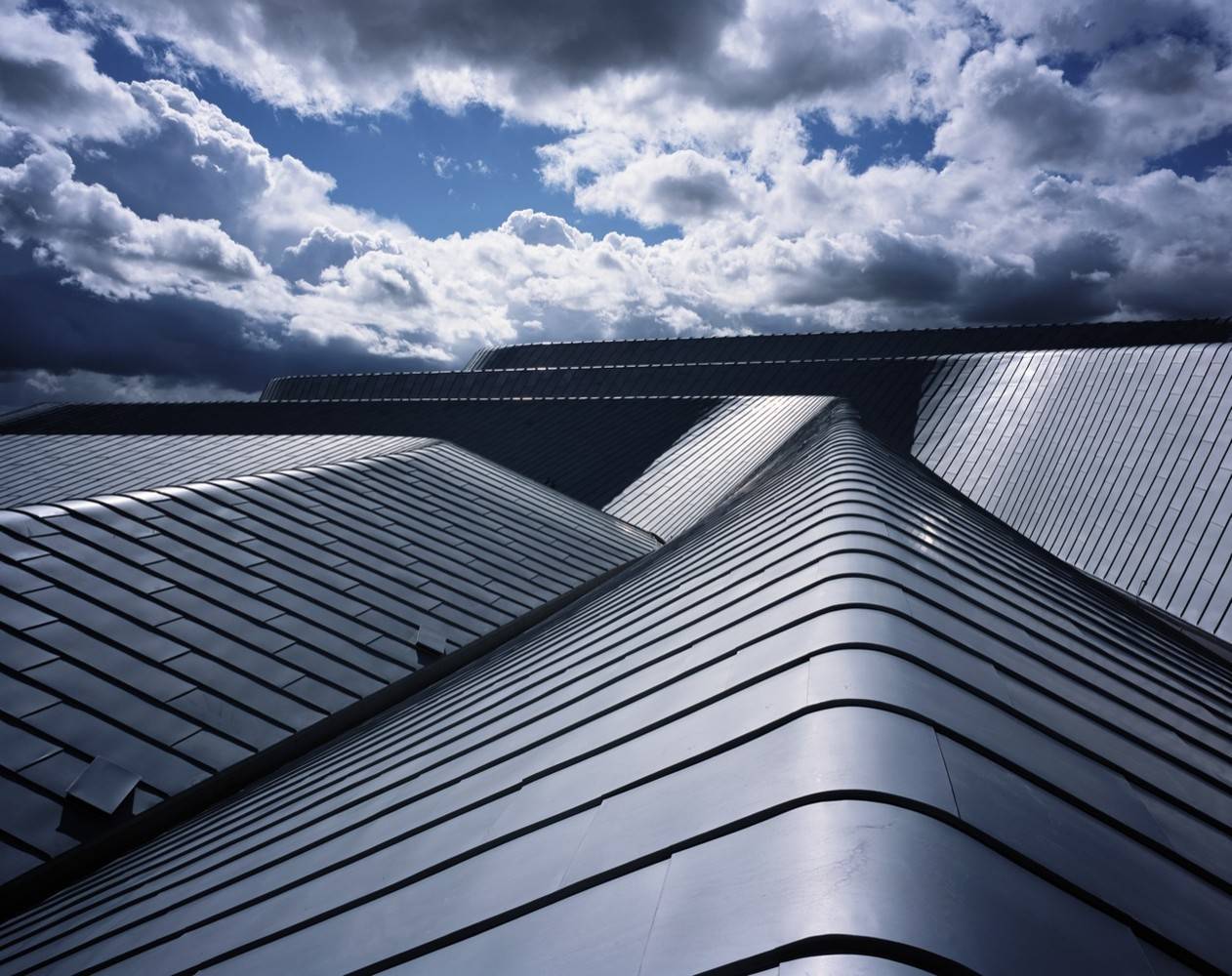 Described by Hadid as a "shed in the form of a tunnel, open at the extreme ends, one end toward the city, and the other facing Clyde." The roof — which resembles a graph — is zinc-clad with a zig-zagging roofline. The zinc plates are a nod to the location's history as a shipyard site.
Dongdaemun Design Plaza (DDP), Seoul, South Korea, 2014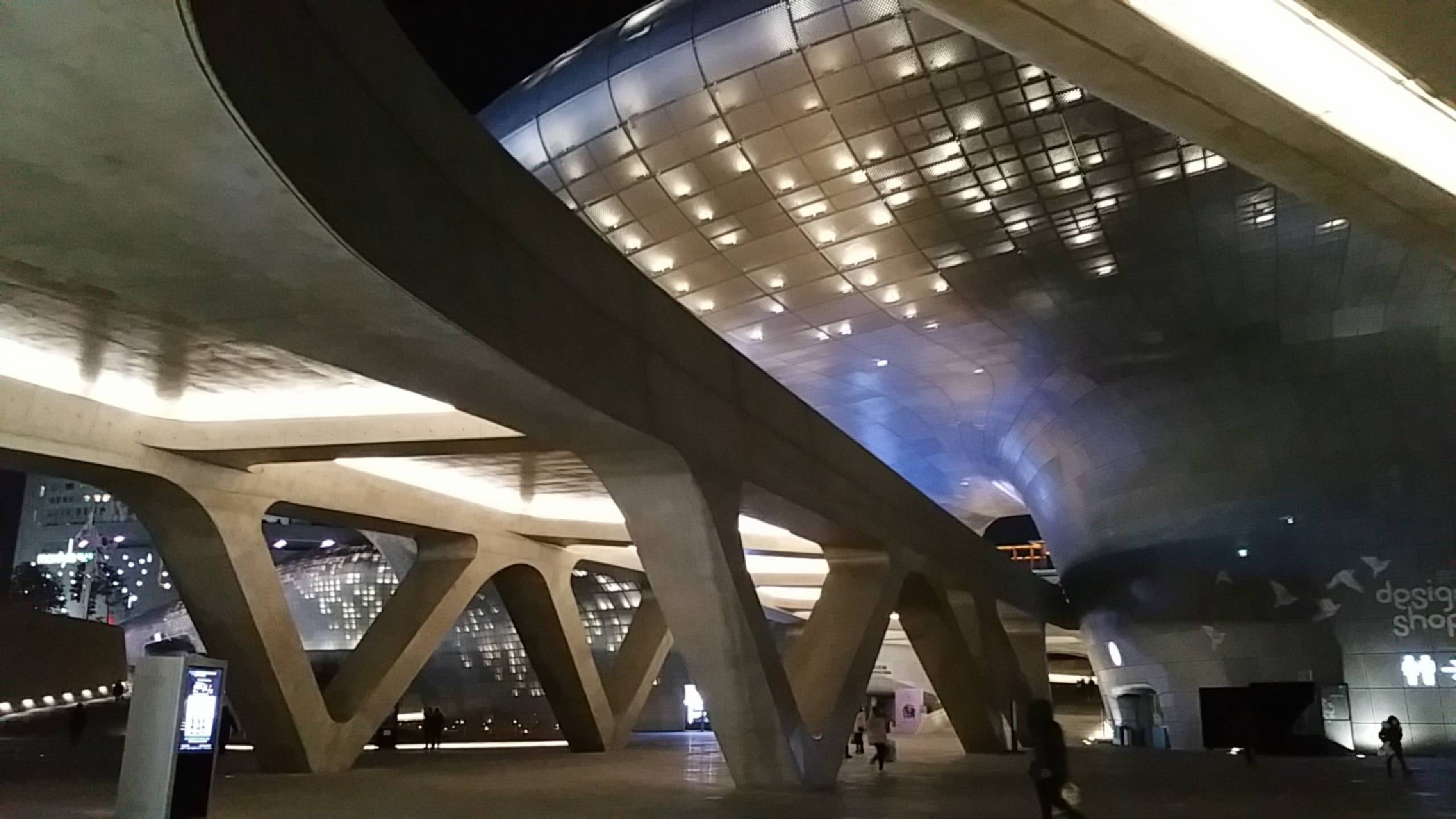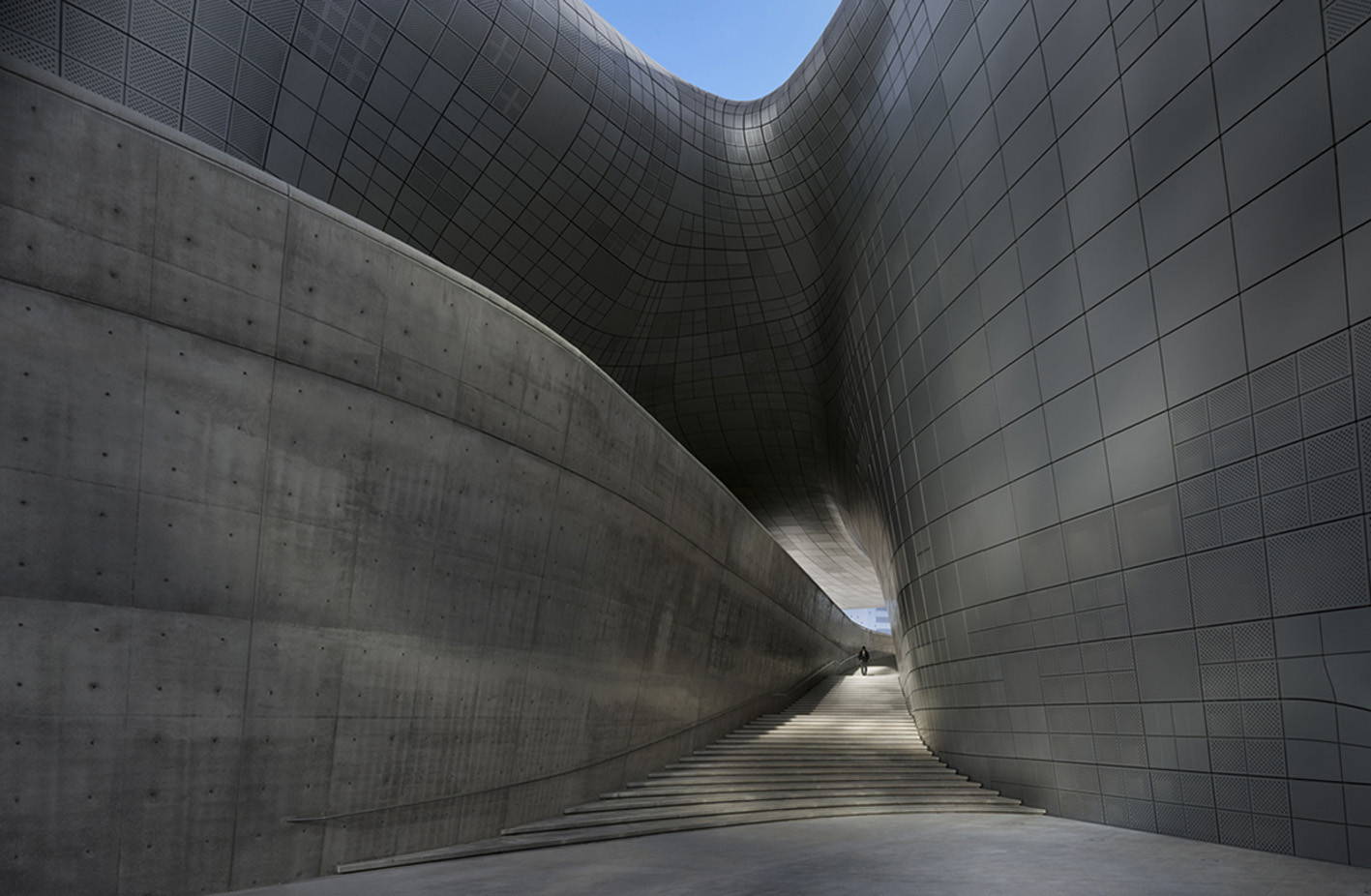 DDP is a cultural hub in the historic area Dongdaemun, nicknamed the "town that never sleeps," with 24-hour markets and cafes. The structure is full of twists and turns and exudes fluidity. Each building seems to flow into the other. The cladding system of the exterior consists of over 45,000 panels in various sizes and degrees of curvature..
Heydar Aliyev Center, Baku, Azerbaijan, 2012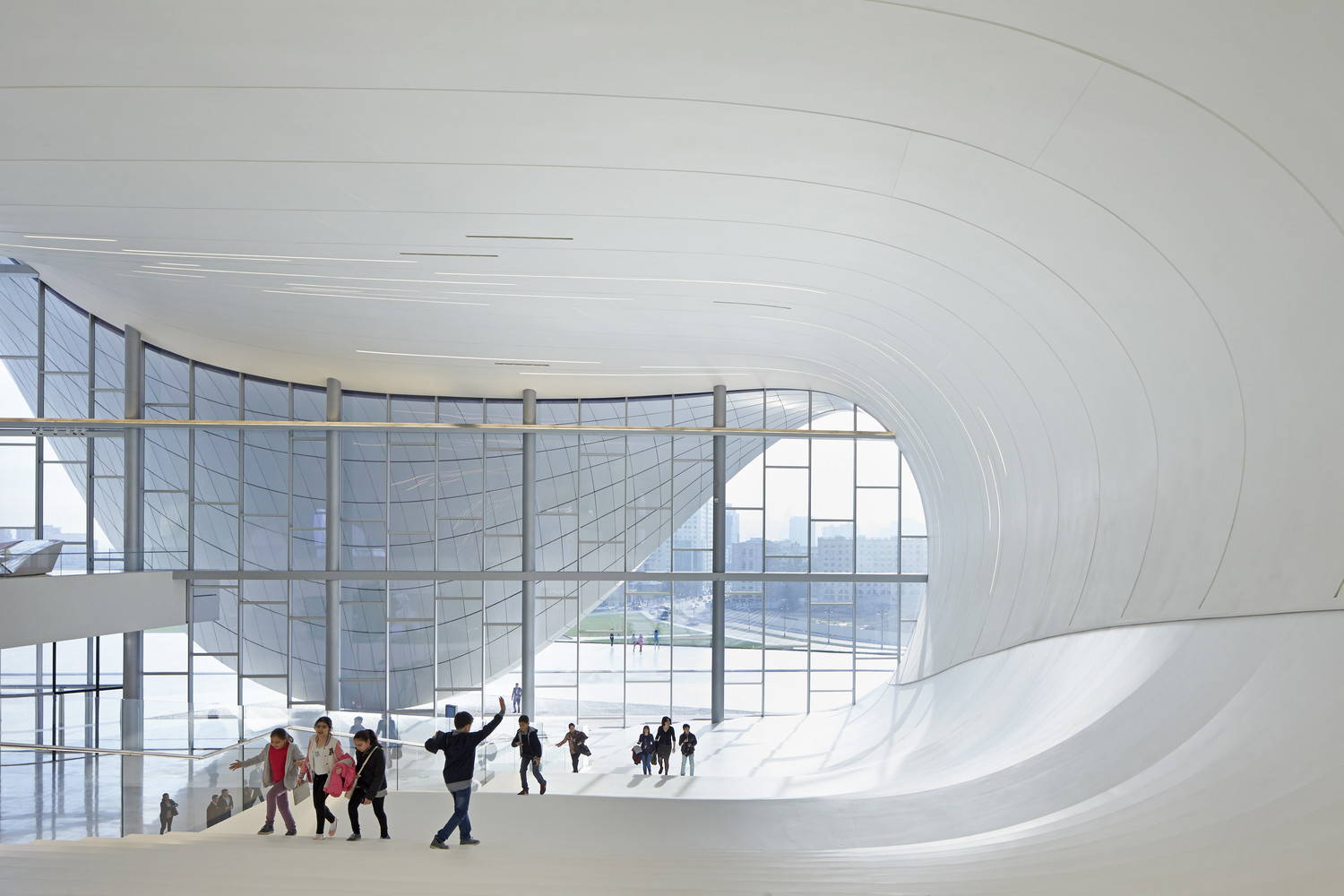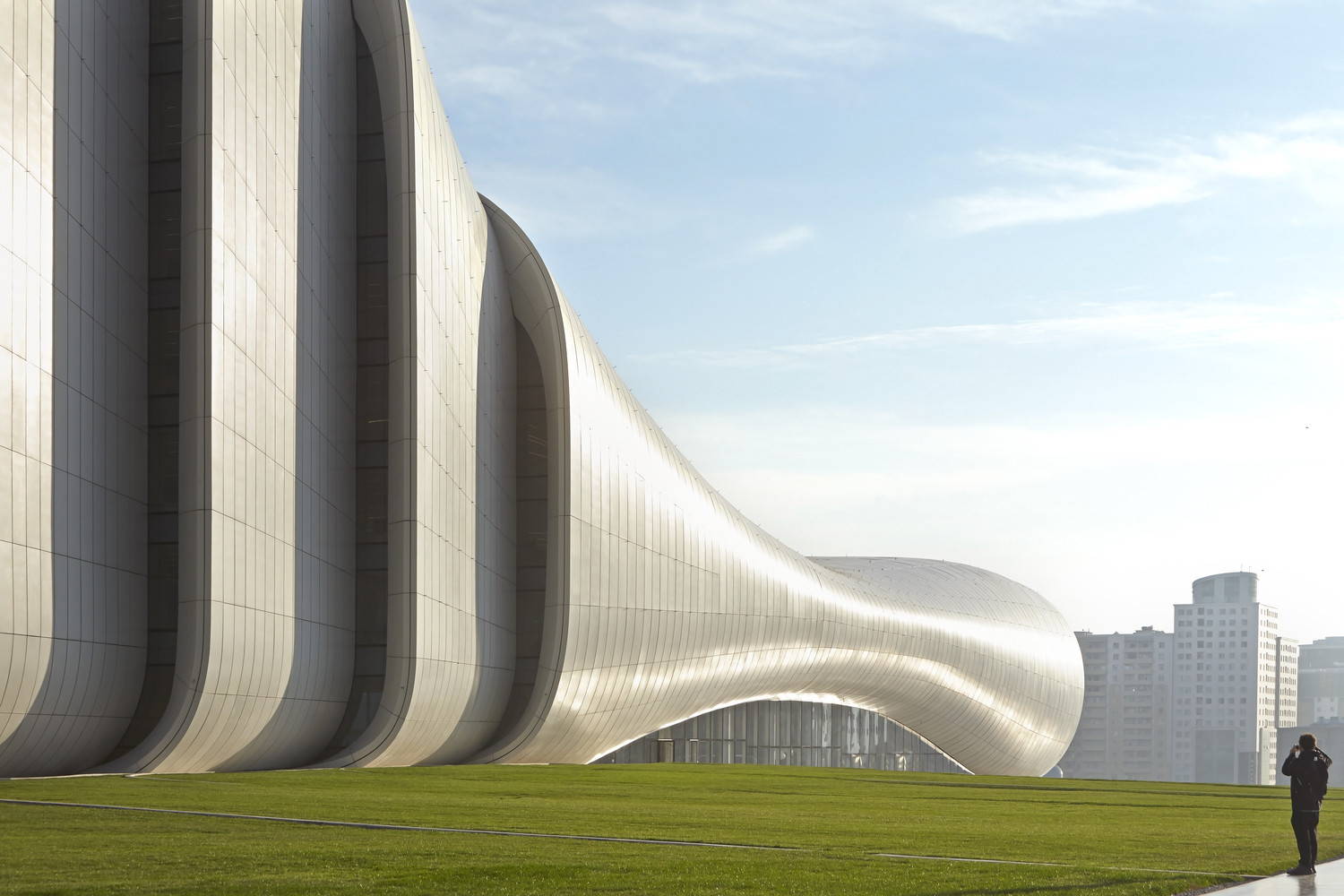 The design of the building was to express the optimism of a nation that looks to the future. The white structure, made of glass-fiber panels, seems like sheets of curved graph paper were gently draped, creating a fluid relationship with its interior. It was named Design of the Year by London's Design Museum in 2014.
"This was an incredibly ambitious project for me," said Hadid in 2014, speaking at the Design of the Year Award Ceremony. "It was always my dream to design and build the theoretical project, and that was the closest thing to achieving that."
The Eli and Edythe Broad Art Museum, East Lansing, Michigan, USA, 2012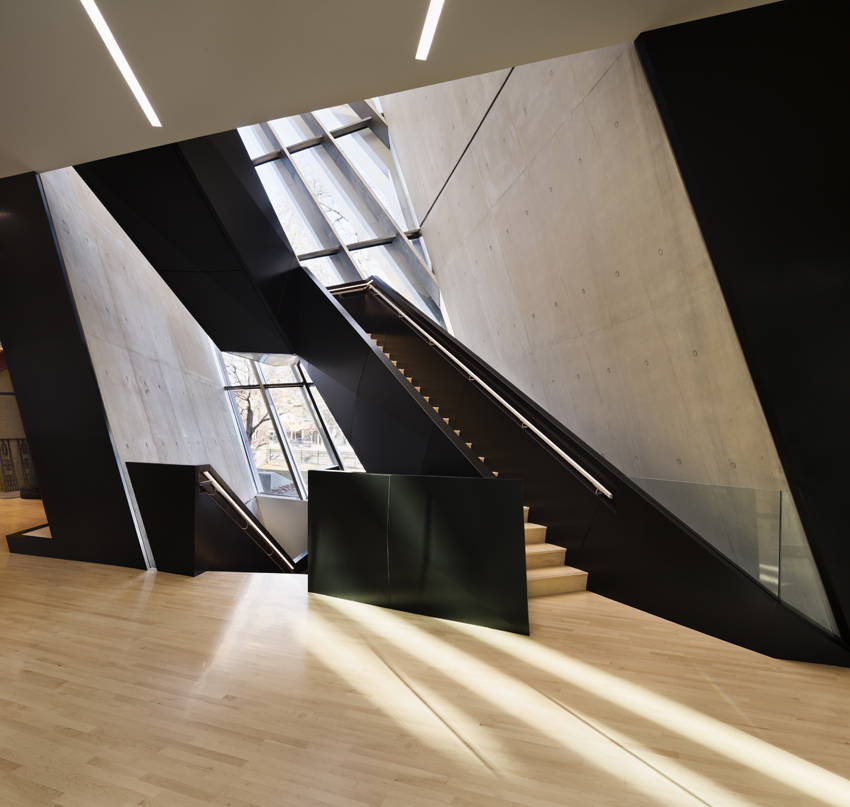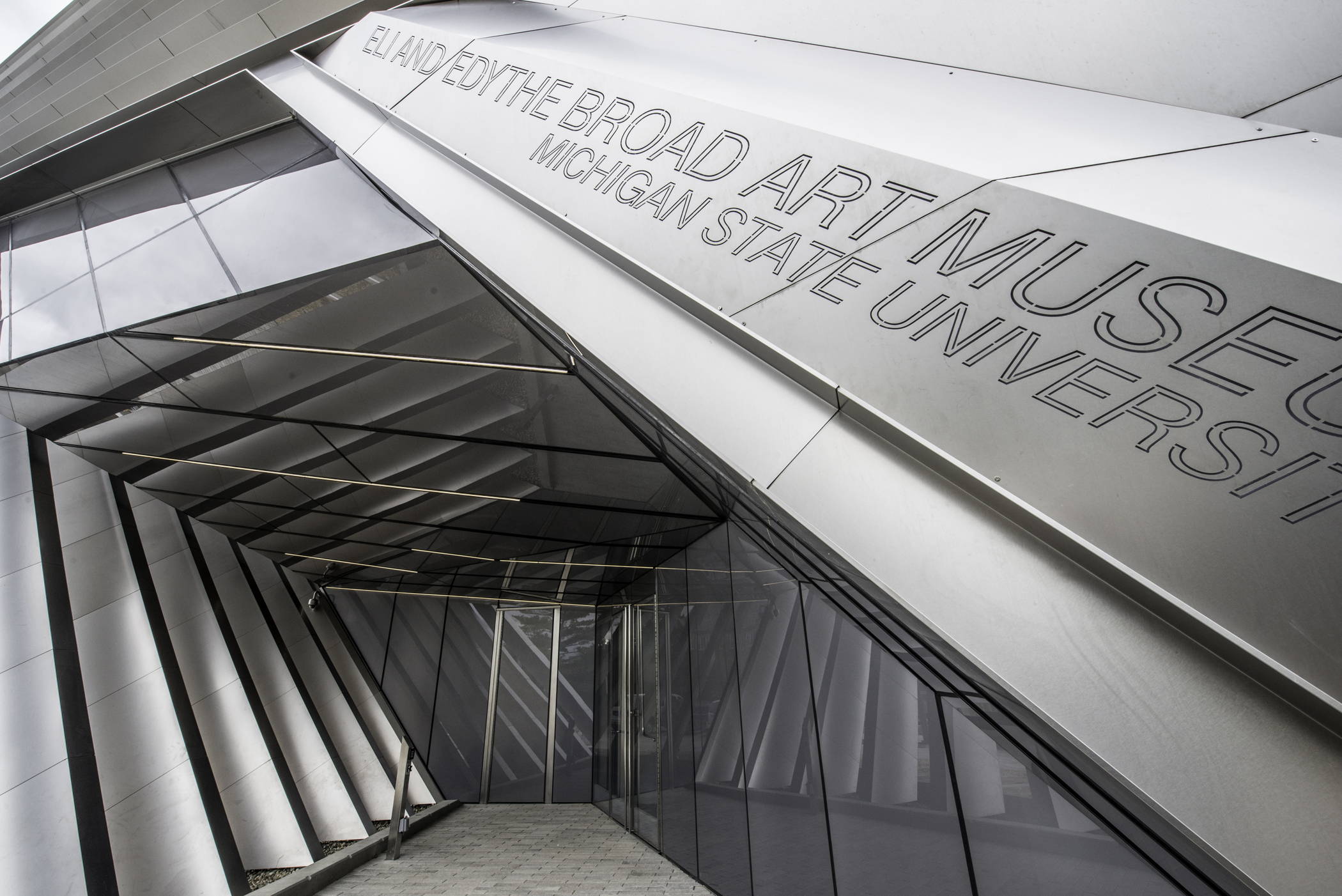 This contemporary art museum at Michigan State University has an angular facade composed of stainless steel and glass pleats. It contrasts the surrounding red brick of the university's campus. It gives the building "an ever-changing appearance that arouses curiosity yet never quite reveals its content."
A Woman. A Visionary.
Hadid "operated on the fringes of convention." And it would draw some concern from critics. Despite the criticism, her projects pushed us out of our comfort zone; forced us to think about what is possible for the future of our cities.
And paving the way for this vision wasn't easy. Here was a female, Iraqi-born architect with profound perspectives on building design, way beyond her time and architecture culture during the early years of her career. Yet, despite her successes, the media continued to focus on her appearance, attire, and manner.
Navigating what was mainly a male-dominated industry when she began her career was challenging. "She did the impossible as a female architect and designer navigating a predominantly white male world," said Shai Baitel, artistic director of the 2021 ZHA Close Up exhibition held at the MAM Shanghai. "And while doing so, she stayed true to her authentic voice.
"I never took no for an answer. I never sat back and said, 'walk all over me, it's OK,'" Hadid said about her headstrong approach.
"I used to not like being called a 'woman architect.' I'm an architect, not just a woman architect," she said to CNN in 2012. "The guys used to tap me on the head and say, 'you're OK for a girl.' But I see an incredible amount of need from other women for reassurance that it can be done, so I don't mind anymore."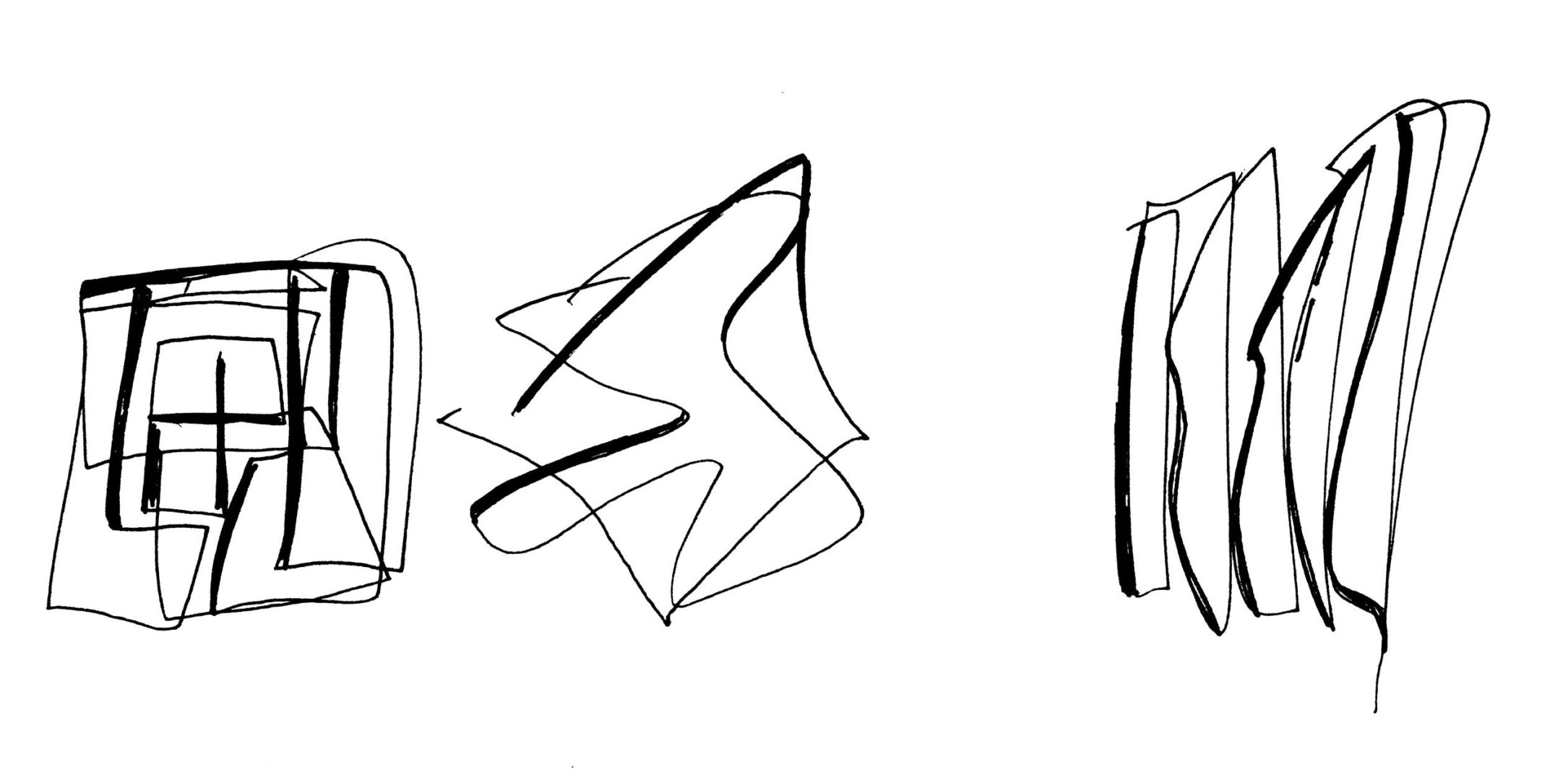 Sketch by Zaha Hadid for the Lois and Richard Rosenthal Contemporary Arts Center in Cincinnati, Ohio.
More Than Just Buildings
Perhaps as equally notable as her building designs is her love for fashion. An interest she carried since her younger days, Hadid sported bold outfits that matched her personality. While studying in London, she was known for stapling or pinning fabric together to create an outfit, often layering skirts or shirts to complete her look. She told Vogue in 2011, "In a sense, I'm into fashion because it contains the mood of the day, of the moment—like music, literature, and art. I am also very fascinated by the way one can transform cloth and make it do things that it doesn't always do. Architecture is how the person places herself in the space. Fashion is about how you place the object on the person." Hadid took this fascination for fashion into collaborations with designers like Melissa, Lacoste, and Louis Vuitton.
Her collaborations went as far as furniture, where she created various collections for David Gill, leaning on her love for fluid design.
Designing took other forms in her life. The Pet Shop Boys brought her on to create the stage set for their The Nightlife World Tour in 1999. She took on guest-editing for Wallpaper magazine in 2008. In addition, she was guest editor of the BBC's morning radio news program, Today, on January 2, 2009.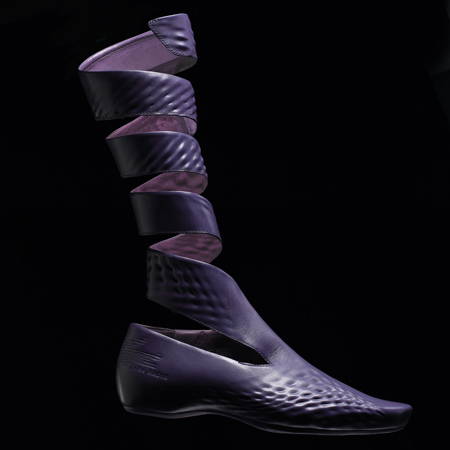 The Zaha Hadid for LACOSTE footwear collaboration, 2009.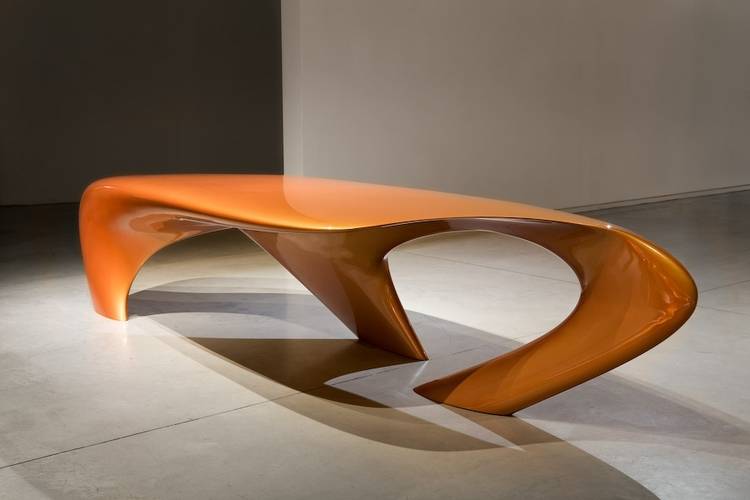 Zaha Hadid, Table 'Dune', 2007, David Gill Gallery.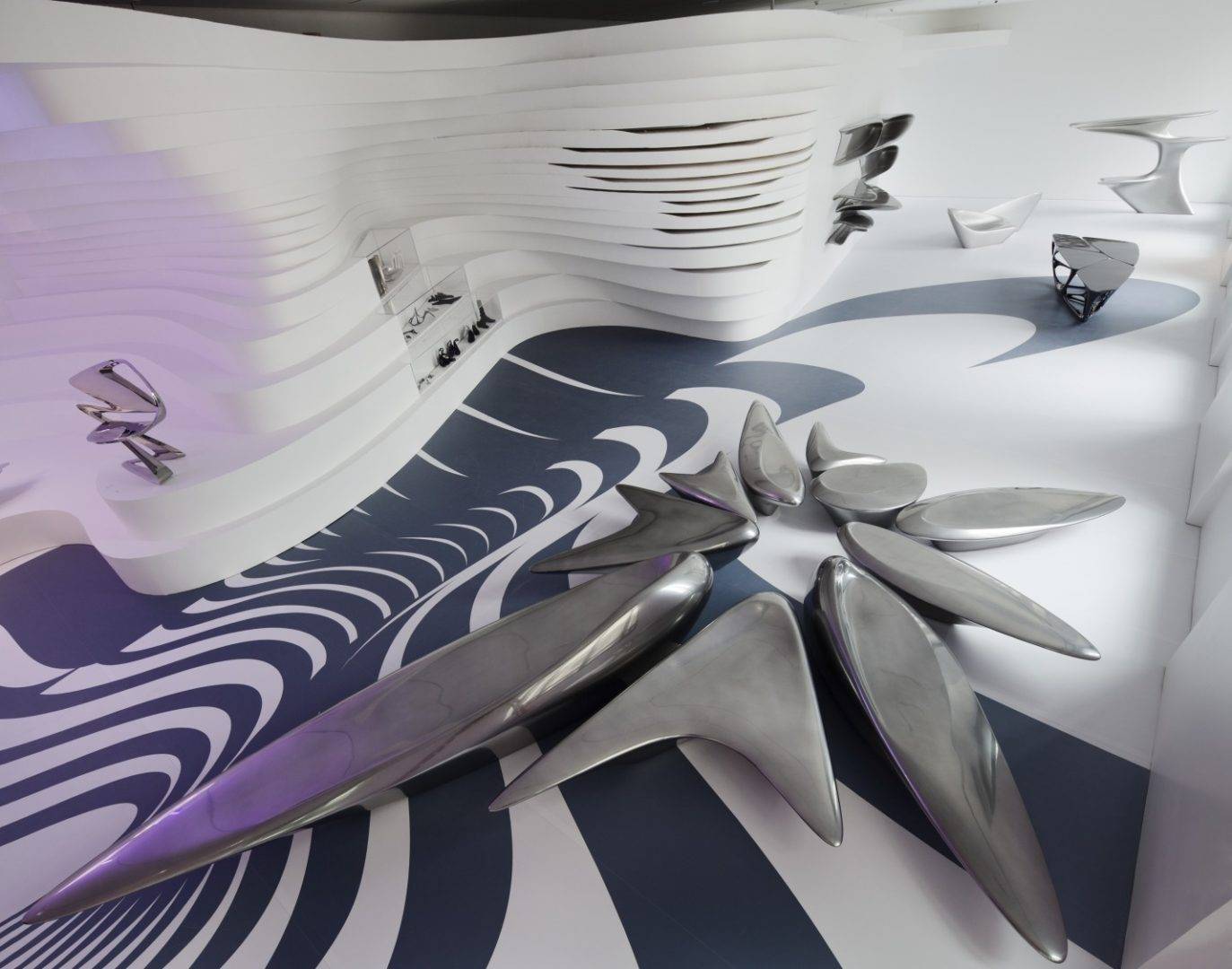 "Zaha Hadid: Form in Motion Exhibition," Philadelphia Museum of Art, 2011-12, was the first US exhibition to focus on Hadid's furniture and design obejectives as an immersive experience.
The Zaha Hadid Legacy
Hadid passed away in March 2016. The news was shocking and sudden to all who knew her, adored her, respected her. At just 65, she had broken stereotypes, inspired women, and showed a tenacity to take risks. Hadid made avant-garde inspired architecture popular. She was a celebrity, genius, hero, pioneer. Today, her firm continues on this legacy, pushing further in design with the passion and determination she brought to her work.
"You have to really believe not only in yourself; you have to believe that the world is actually worth your sacrifices."
Image Credits: 1. Virgile Simon Bertrand, 2. Andrew Higgott, 3. Christian Richters, 4. https://visitabudhabi.ae/, 5-6. Wener Huthmacher, 7. Hélène Binet, 8. Iwan Baan, 9. Virgile Simon Bertrand, 10. Iwan Baan, 11-12. Hufton & Crow, 13. Hélène Binet, 14. Salmiyeh Karamali , 15. Virgile Simon Bertrand, 16. Iwan Baas, 17. Hélène Binet, 18-19. Hufton & Crow, 20. Broad Museum, Michigan State University, 21. Paul Warchol, 22. Broad Museum, Michigan State University, 23. Zaha Hadid Architects, 24. Deezen.com, 25. David Gill Gallery, 26. Paul Warchol
This widget makes post narrow
This will be hidden in site