In the heart of Los Angeles Highland Park neighborhood, there's a secret garden, masked by the facade of an unassuming one story house with a big green Toyota pickup truck parked in front.
Make your way through the side gate, and therein you'll find fruit trees pregnant with clusters of swollen papayas and blue ice cream bananas, bees gorging themselves on a healthy mix of native flowering plants and edible annuals like chickpeas, fava beans, dinosaur kale and tomatoes.
There's a lime green cottage for the world's happiest chickens, and baskets filled with orange calendula blossoms drying in the sun. While this might appear to be a wild enclave of nature in the midst of the concrete city, this is the no doubt the product of the tireless, passionate work of two women named Nina. These two are on a mission to change the way we understand our food system, on the most intimate, local scale.  
This place is called Ziza Urban Farm, and it's one half of Ziza Foods, a collaboration between Nina Weithorn, an urban farmer, and Nina Anakar, the cook who turns these homegrown produce, hand-dried spices and medicinal herbs into Morrocan comfort food that you too can enjoy at their weekly Echo Park pop-ups (check their Instagram for ordering info, @zizafoods and for a constant feed of useful garden tips).
A visit with these two ambitious, mindful young women is an education in anything from how to feed a living vat of indigo dye, to the traditions of culinary apprenticeship in Morocco. I kept them company as they prepped for their next pop up, shelling furry fava beans (saving the pods for nitrogen rich mulch), pulling green garlic from the ground (planted as a crop, but also as a pest repellent), and dividing cardamom plants, used not only for their pods, but for their fresh, warm, aromatic leaves.
---
Nina Anakar – how did you get into food? What was your path to building your own catering company?
I work as a private chef and caterer in Los Angeles, cooking with flavors inspired by my Moroccan heritage and local California produce. I started my career working front of house in restaurants and was a part of Sweetgreen's original brand marketing and customer experience team for four years as the on the ground lead for the company's NYC and CA launches.
After that, I spent a few years learning to become a professional cook. I wanted to connect with my heritage, so I went to Morocco and learned to cook from local women. Then, I moved to California for cooking school, but decided instead to continue learning through apprenticeships and by working in restaurants that served the kind of food I wanted to be making.
Now I cook full time for private clients, brands, and cater events in Los Angeles.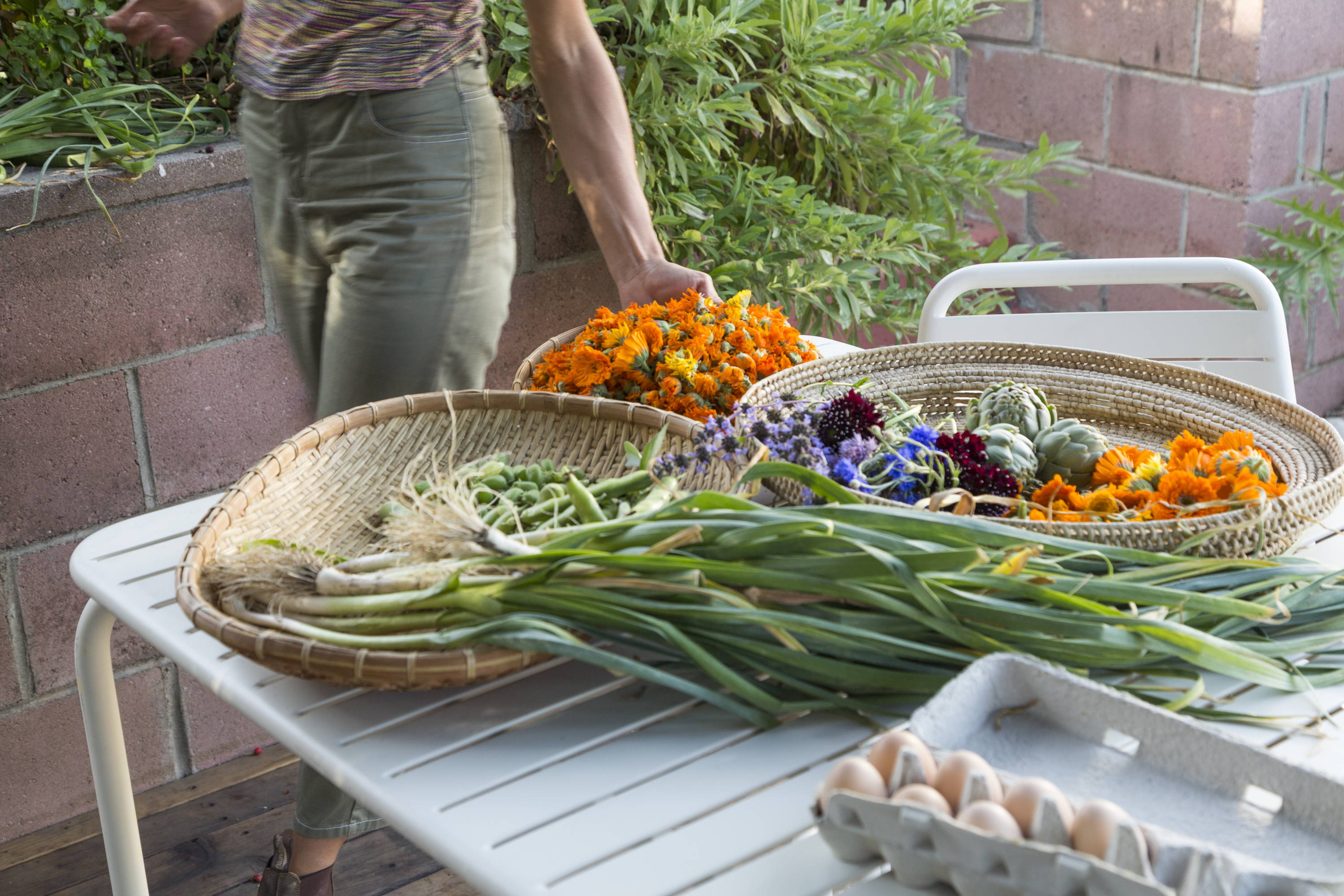 Wow! Tell me more about learning to cook in Morocco. That must have been fascinating.
Much of my family lives there and my dad still works in the hotel industry and visits often. I spent time cooking with my grandmother in Tangier in addition to taking classes and apprenticing in Marrakech at an institution called Maison Arabe, among others.
Apprenticeships are the "formal" culinary training in Morocco, at least for people who want to learn Moroccan cuisine. "Dadas" are women who teach cooking classes throughout the country in various forms; they are considered the highest experts in the field, and people can learn under them. Many of them own restaurants, hotels, and schools where they also teach young cooks.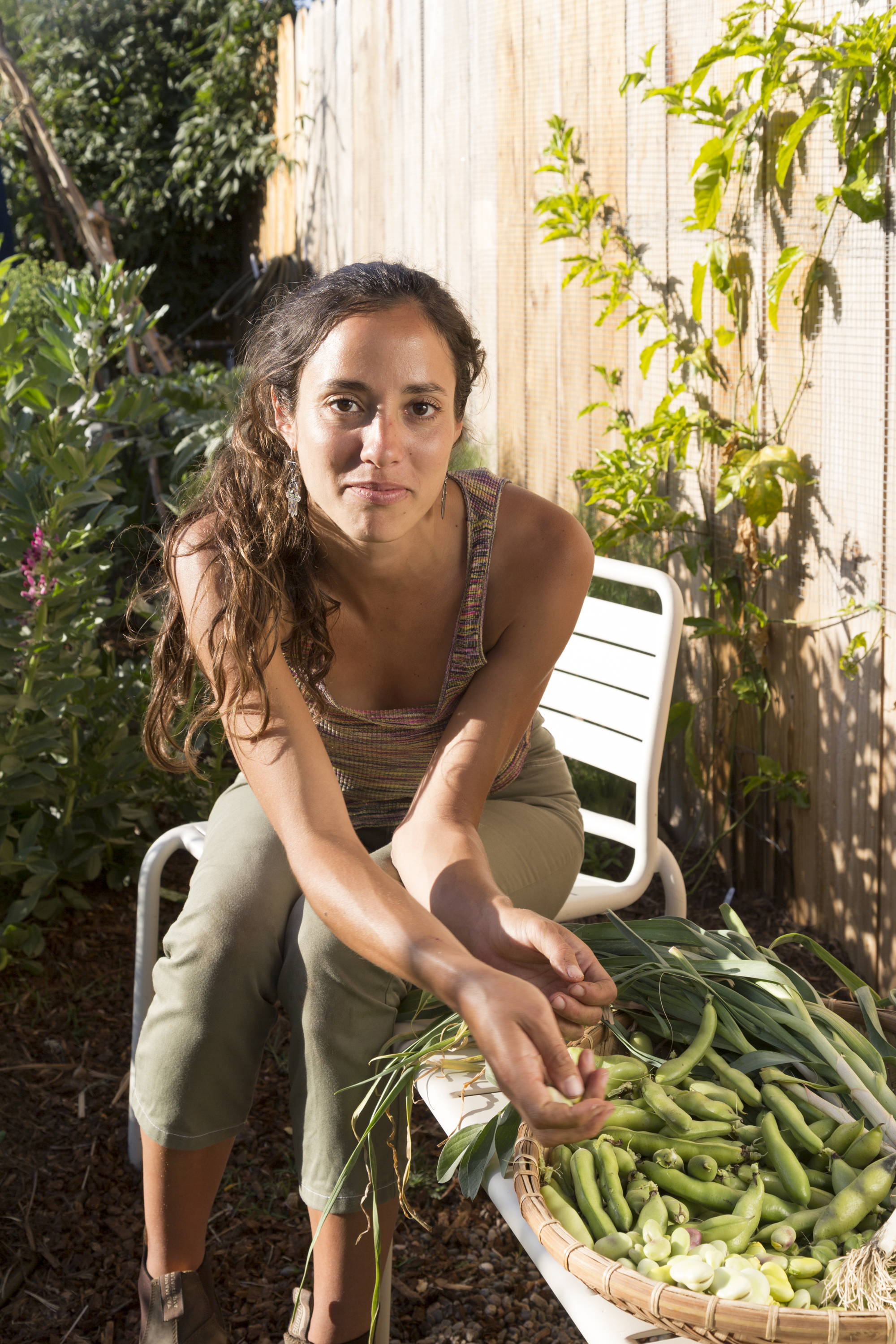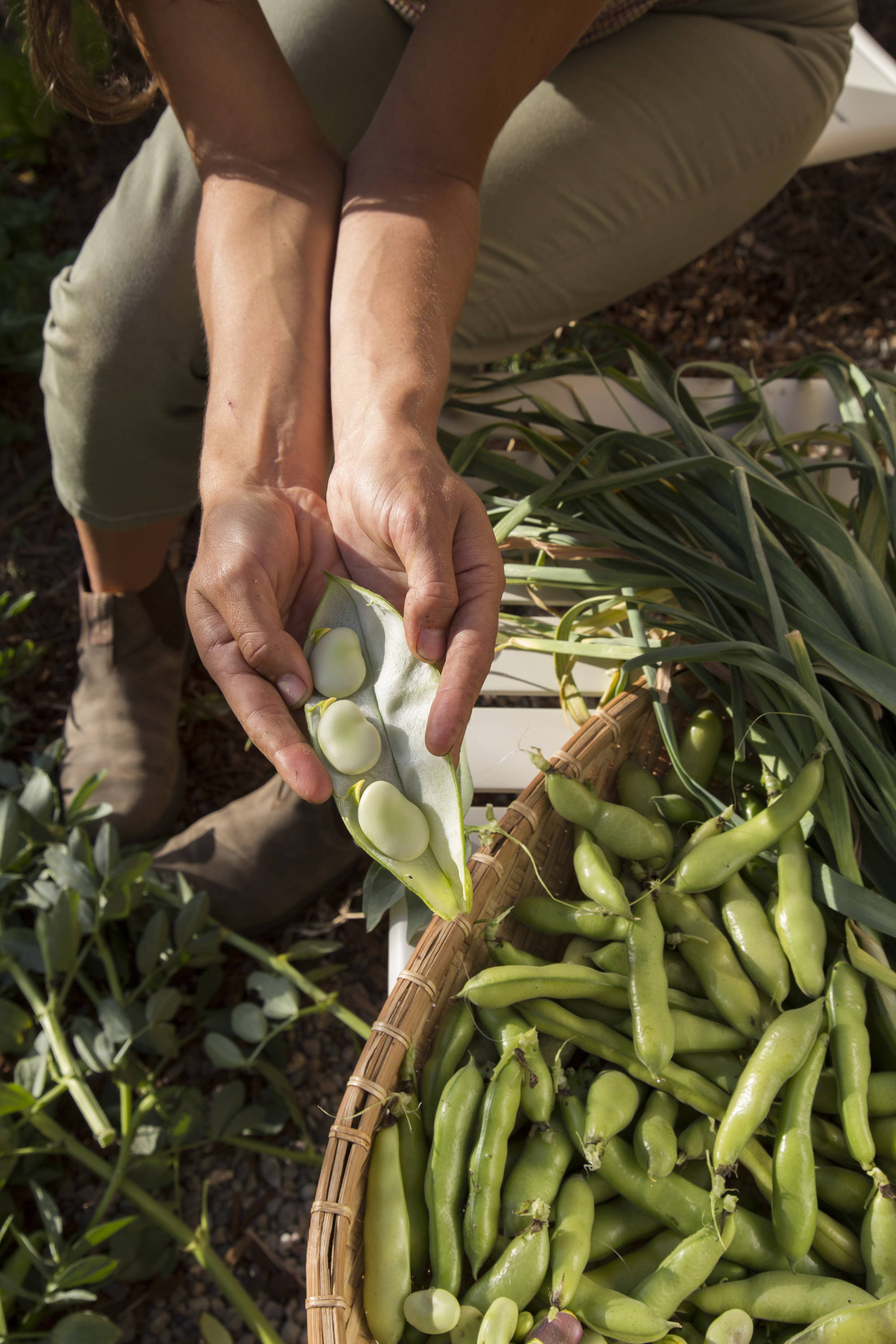 Nina W, tell me a little bit about how you came to be my garden guru, the person I turn to when I have questions about composting, natural dye, what to do with calendula, and how to fix a bust in my irrigation system?
I have been doing urban agricultural work for about seven years now. I grew up in Los Angeles going to farmer's markets and cooking with my mother, so I've always had an appreciation for fresh, local produce. Then I went to college at New York University and during that time I worked at a couple different urban farms and organizations, and by the time I graduated, I knew that growing food was something that I wanted to pursue.
I have done so many different things under the urban agriculture umbrella! I worked as a garden teacher in Hawai'i, and for Fruitstitute here in Los Angeles, doing holistic fruit tree care. During that same time I also completed an Herbalism Apprenticeship through Green Wisdom Herbal Studies in Long Beach, CA, learning about medicinal herbs, how they grow, and how they benefit the human body. For the past two years I've been working part-time for Urban Farms LA, installing and maintaining residential edible gardens around the city.
So, how did all of this knowledge lead you to the making of Ziza Urban Farm in your backyard in Highland Park?
When I started growing in the space that is now Ziza Urban Farm, it felt like a culmination of all of the knowledge I had gained from my past experiences. I use layouts of raised beds that I learned at rooftop farms in New York, methods of growing tropical plants from my time in Hawai'i, and fruit tree pruning techniques from Fruitsitute.
Since Nina A. and I partnered over a year ago, I've been cultivating Ziza Urban Farm and growing produce for Ziza Foods and our local community.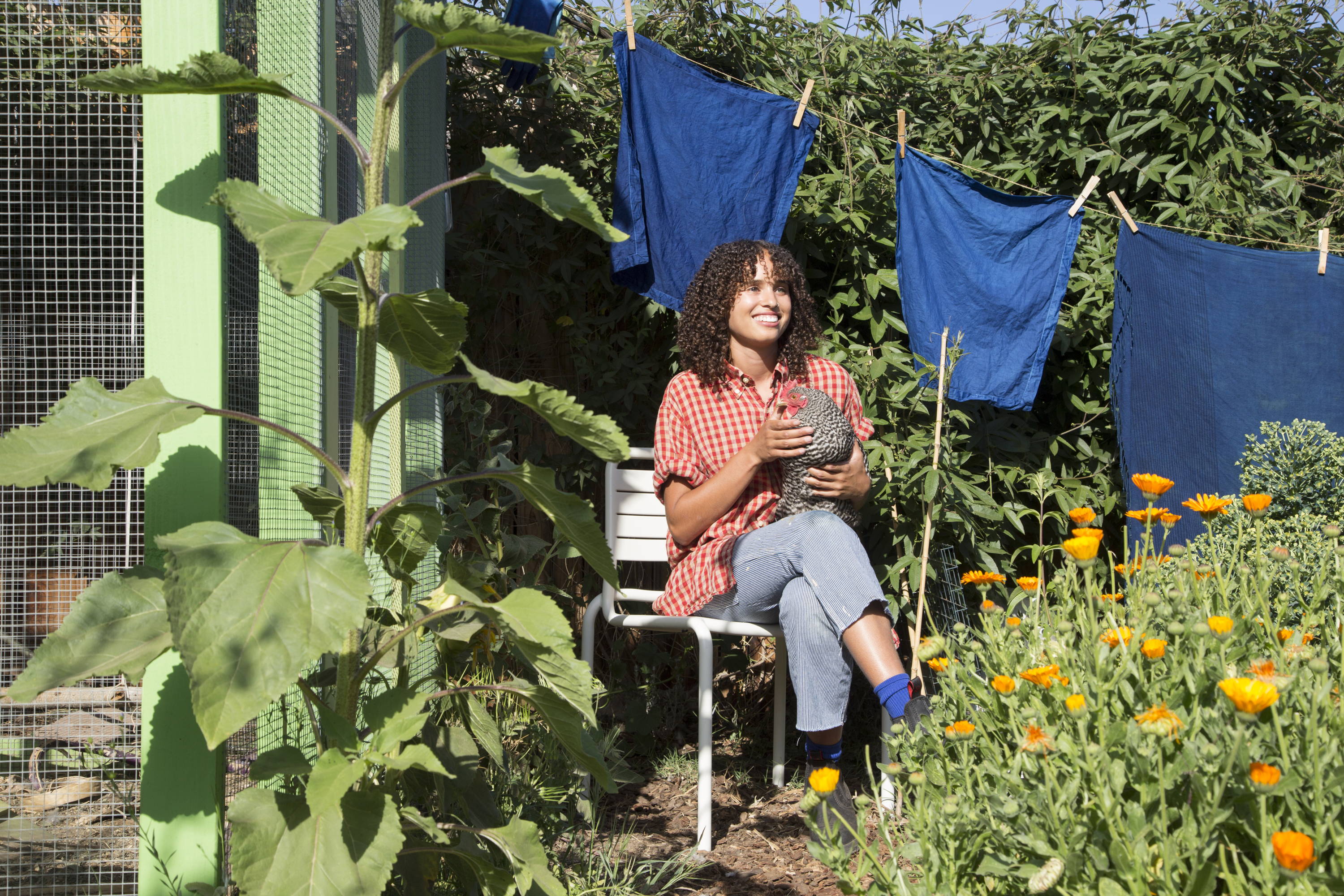 What was the space like before you started to transform it? How did you tackle it?
When I first got here, there was essentially nothing but one very sad looking succulent and a whole lot of depleted, compacted soil. Restoring the soil was clearly the first step.
We sheet-mulched the entire backyard by layering cardboard, compost, and wood chips. This method of sheet mulching is one of my favorite ways to quickly build soil. The cardboard smothers weeds, the compost adds beneficial soil organisms and nitrogen, and the wood chips hold in moisture and support the growth of fungi, which are vital to soil health.
The fruit trees came next. At that time I was still working for Fruitstitute, so we had a big volunteer day with the entire team where we planted fruit trees. Now there are around 30 in the space!
We filled in the area around the fruit trees with edible and medicinal perennial plants, planted passion fruit and grapes on all the fences, built two different systems for composting, a chicken coop, a shed, and a couple of raised beds dedicated to annual veggies, herbs, and flowers. I am really lucky that my boyfriend and two of my best friends all happen to be really talented woodworkers, so most of these larger construction projects were completed by them.
How did you two meet, and ultimately decide to start working together?
[Nina A] We met in 2019 when I was cooking for the Fruitstitute fundraiser (Nina W's employer at that time). We instantly connected. I started hiring Nina W to help with cooking and sourcing local produce for catering gigs, and we worked really well together.
Given the fact that both of us were open to experimentation, and how well our skills complement each other (me the cook, she the grower of all things), I invited Nina W to join Ziza as a co-founder and partner.
Where does the name Ziza come from?
[Nina A] Ziza is my Moroccan grandmother's family nickname (her full name is Khadijah). "Ziza," or "Aziza," is often used as a term of endearment for respected matriarchs in Moroccan culture. It also happens to be the name "Nina" with the "N's" flipped sideways.
A lot of our work in both the garden and kitchen is inspired by what has been passed down from generations before us. The reference to the Moroccan matriarchs is really central to the concept. In Morocco, matriarchs and home cooks are more revered than chefs, which is a sentiment that we hold at the core of our project. They also almost never write or publish recipes. Instead, they're passed down through family lore, apprenticeship, and through hands-on learning.
What is the mission of Ziza?
On the urban farming and sourcing side, we do our best to set an example for how one can incorporate restorative methods of home gardening and urban farming into one's everyday life.
Underutilized land with depleted soil can be transformed into an urban ecosystem capable of supporting wildlife and producing food and medicine. There are so many vacant lots in LA and there's so much opportunity to grow food hyper-locally in ways that are community-based and restorative to the planet, so this is something we advocate for.
This is also a moment, post pandemic, to really rethink how the food service industry can be re-built and reimagined in ways that aren't as environmentally harmful and extractive as the current systems that are in place. We try to keep that front of mind with everything we do.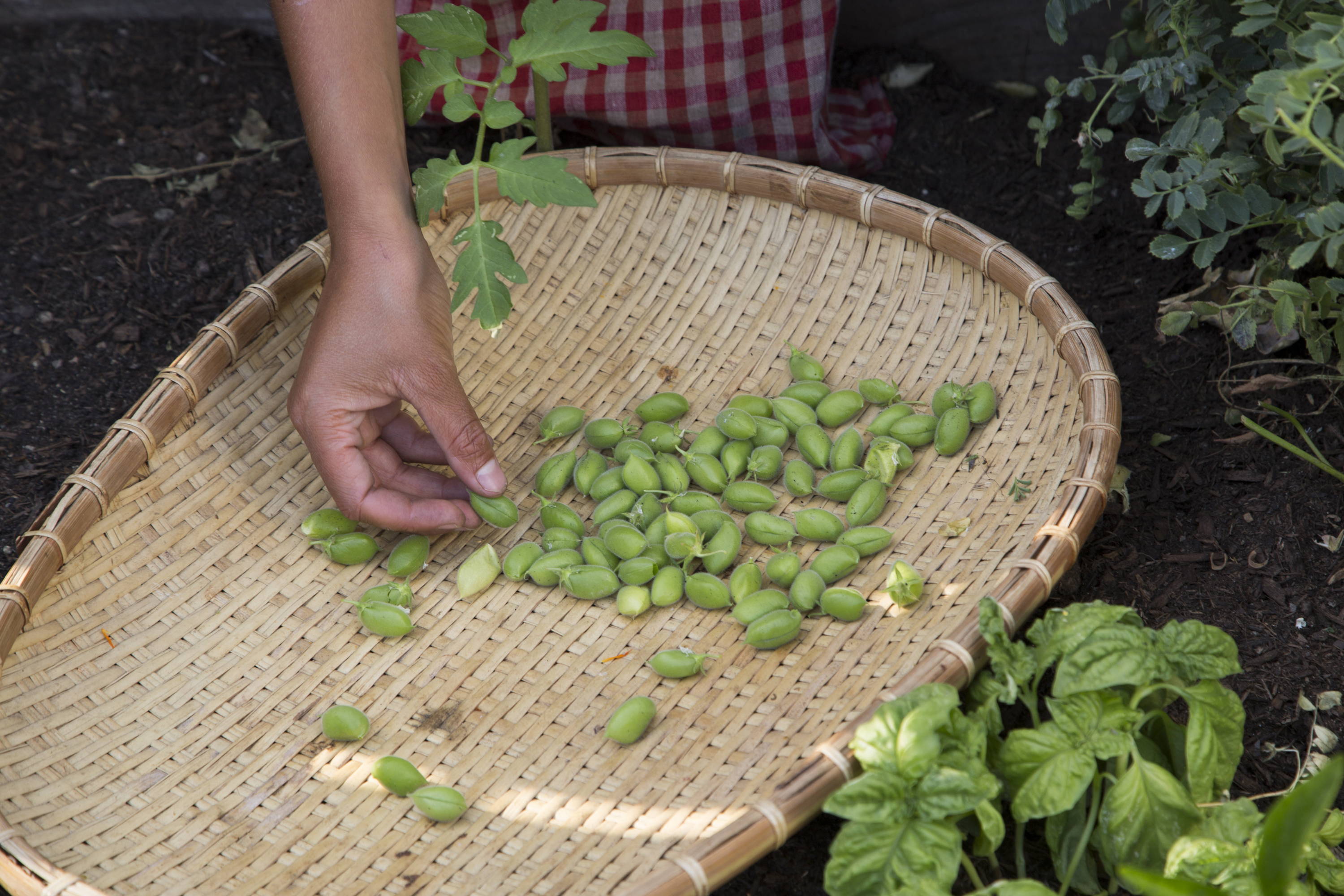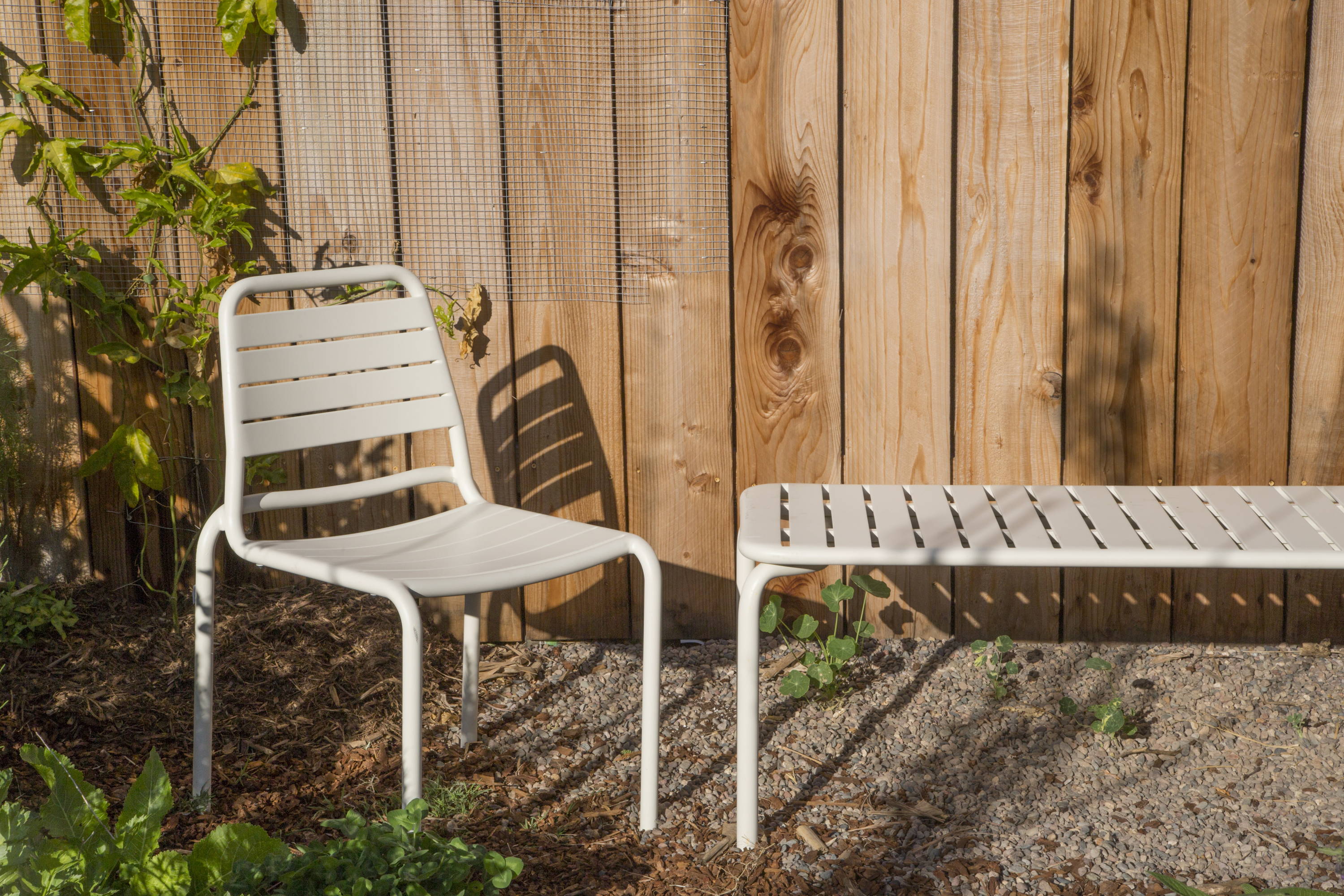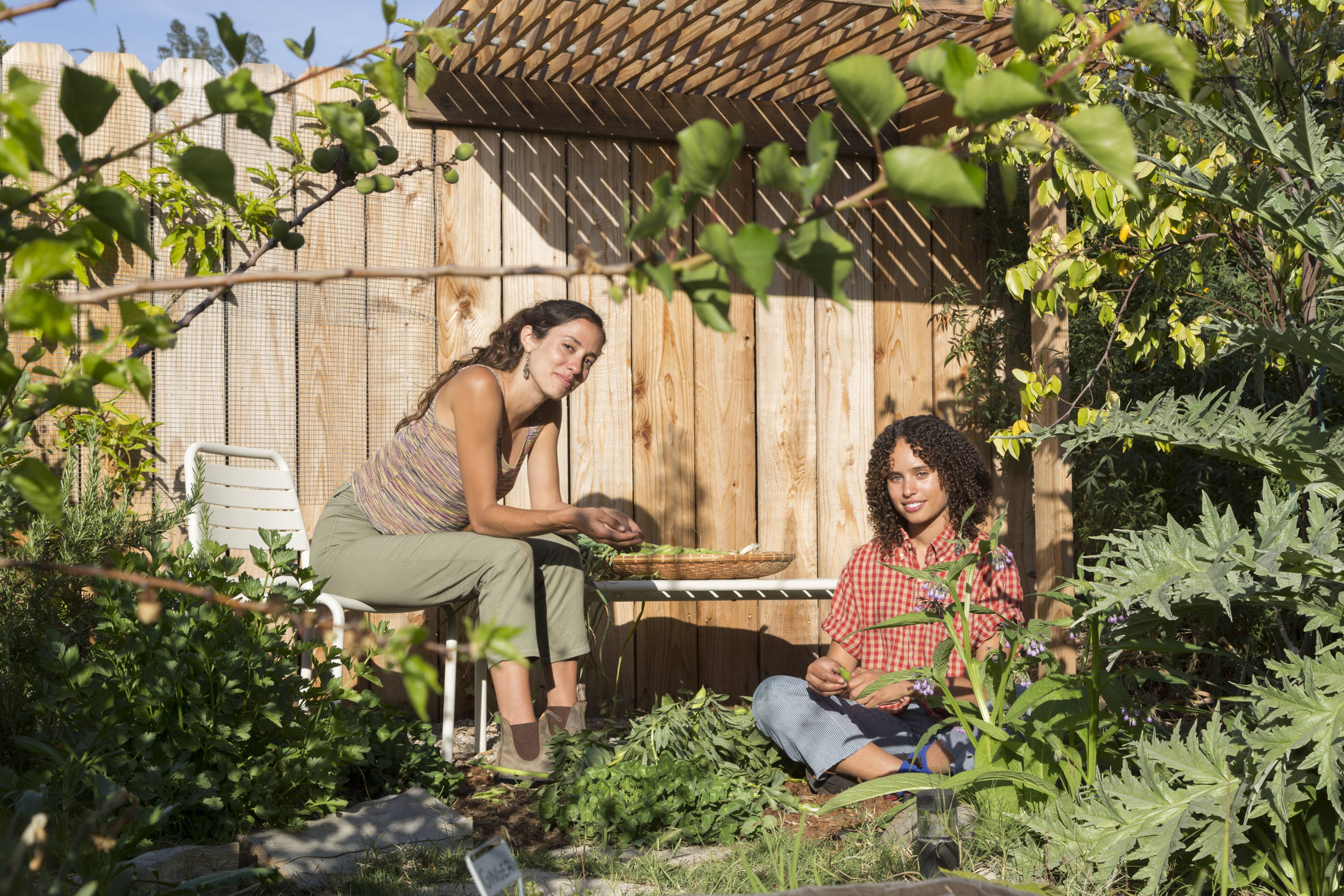 What do you see missing from the Los Angeles food and urban farming landscape?
It's great to see environmental awareness and acknowledgement of the climate crisis becoming more mainstream over the last year. Food and urban farming are a really important part of this movement. However, we see that many of the individuals and organizations that have the largest platforms to speak out about these issues are doing so from positions of great privilege and continuously fail to give credit to historically marginalized people working within extractive food and agricultural systems.
We hope to see more leadership granted to Black people, Indigenous people and people of color who have always had the answers for how we can use this work to heal both ourselves and the land we live on.
I was lucky enough to place a big order for your first pop-up. It was so refreshing to me because it felt like home cooked food rather than take-out. How would you describe your food?
That's the idea! I cook with Moroccan flavors and seasonal California produce, and I try to make my food feel warm and nourishing in a way that I think you can only feel from a home cooked meal. There is lots of olive oil, spices, citrus, and herbs, with a focus on vegetables, fruits, and local meat (especially lamb).
I also cook a broad range of Moroccan food, which means you'll sometimes catch the flavors of the people who have colonized or immigrated to Morocco over the years, like Spanish and Arab, to name a few.
Alright, I know this has nothing to do with Ziza per se, but I am so fascinated by your indigo dye vat. Nina W. -- Can you tell me a bit about it? How did you start the culture? What is required to keep it alive, and how is it different from other dyes?
Indigo is one of the most beautiful and satisfying natural dyes to work with! It has been used as a dye for thousands of years across Asia, Africa and Central America. The species that I grow is called Persicaria tinctoria or Japanese Indigo. It's an annual plant (completes its entire life cycle in 1-2 growing seasons) that prefers warmer temperatures, so I grow it in the spring and summer.
You can make dye with the fresh leaves, which produces a really amazing aqua color, but to get the deeper blue that is usually associated with indigo, I make a concentrated form of the indigo pigment: indigo pigment, fructose, calcium hydroxide (pickling lime), and distilled water. In order to sustain the vat you have to "feed" it with fructose every couple of weeks or after extensive use.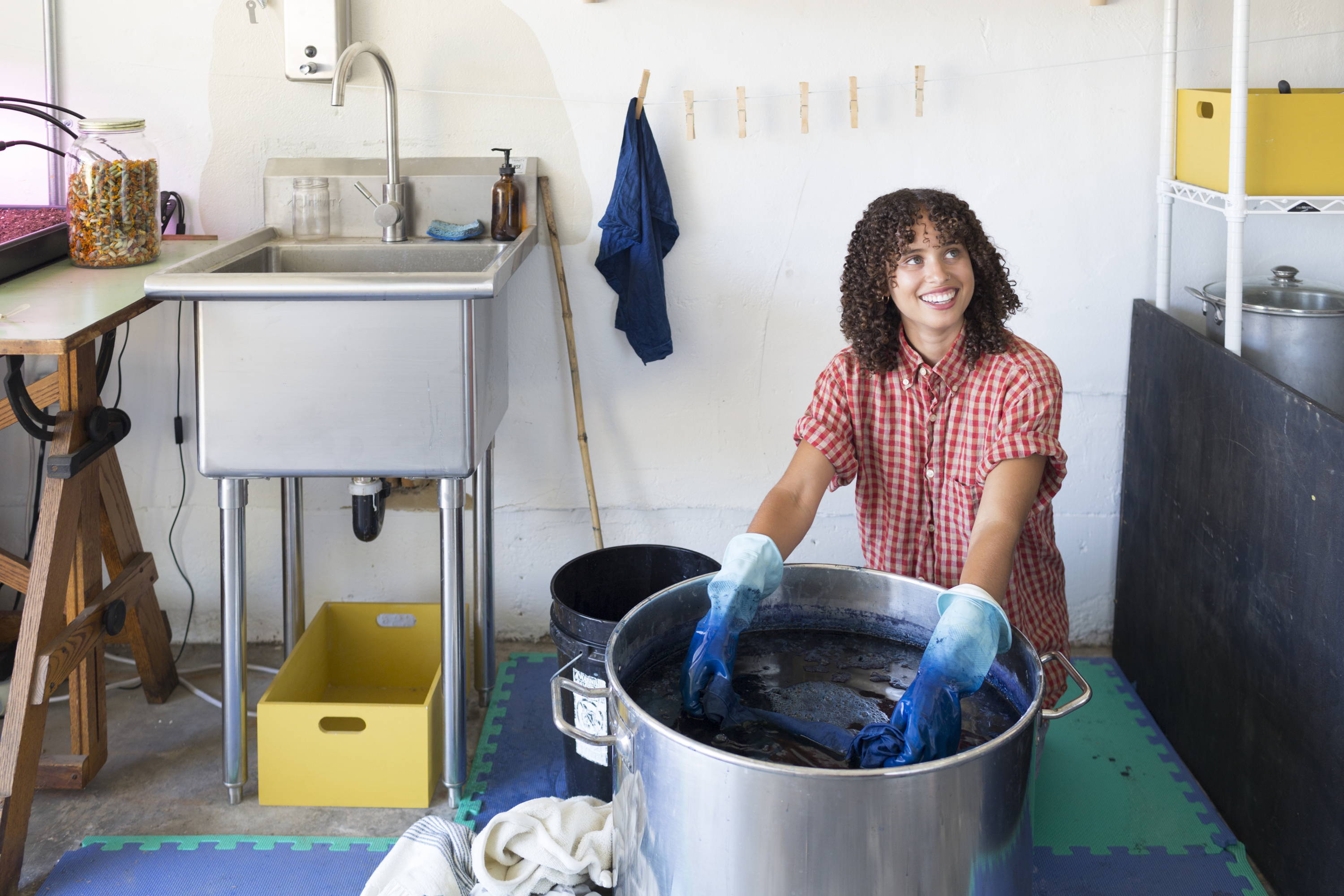 What advice do you have for people looking to get their hands dirty and start gardening, but who feel overwhelmed and intimidated?
Gardening is an exercise in patience. A huge part of gardening is just waiting - waiting for the seeds to germinate, waiting for the flowers to bloom, waiting for the fruit to ripen. Of course, in the interim there are lots of things to be done like watering, weeding, fertilizing, or checking for pests. But, new gardeners get really frustrated with the amount of time it takes for some plants to grow, and there's really nothing you can do about that timeline.
Another tip is to start small and easy. Start with herbs like thyme, rosemary, or sage. They are low maintenance and easy to use in the kitchen. Some other good beginner plants are radishes, beans, peas, green onions, and mustard greens. Slowly add more plants as you gauge how much time your garden requires and how much time you are willing and able to give to it.
So, how does one best experience Ziza at this moment in time?
For now you can experience what we do through our regular pop-ups, by ordering through our Instagram and picking up meals in Echo Park.
We will also be offering more educational programming. We always are excited to inspire people to grow their own gardens.
This widget makes post narrow
This will be hidden in site