Tommy Lei's Eclectic & Modern Alhambra Home

How the creative curates a welcoming space.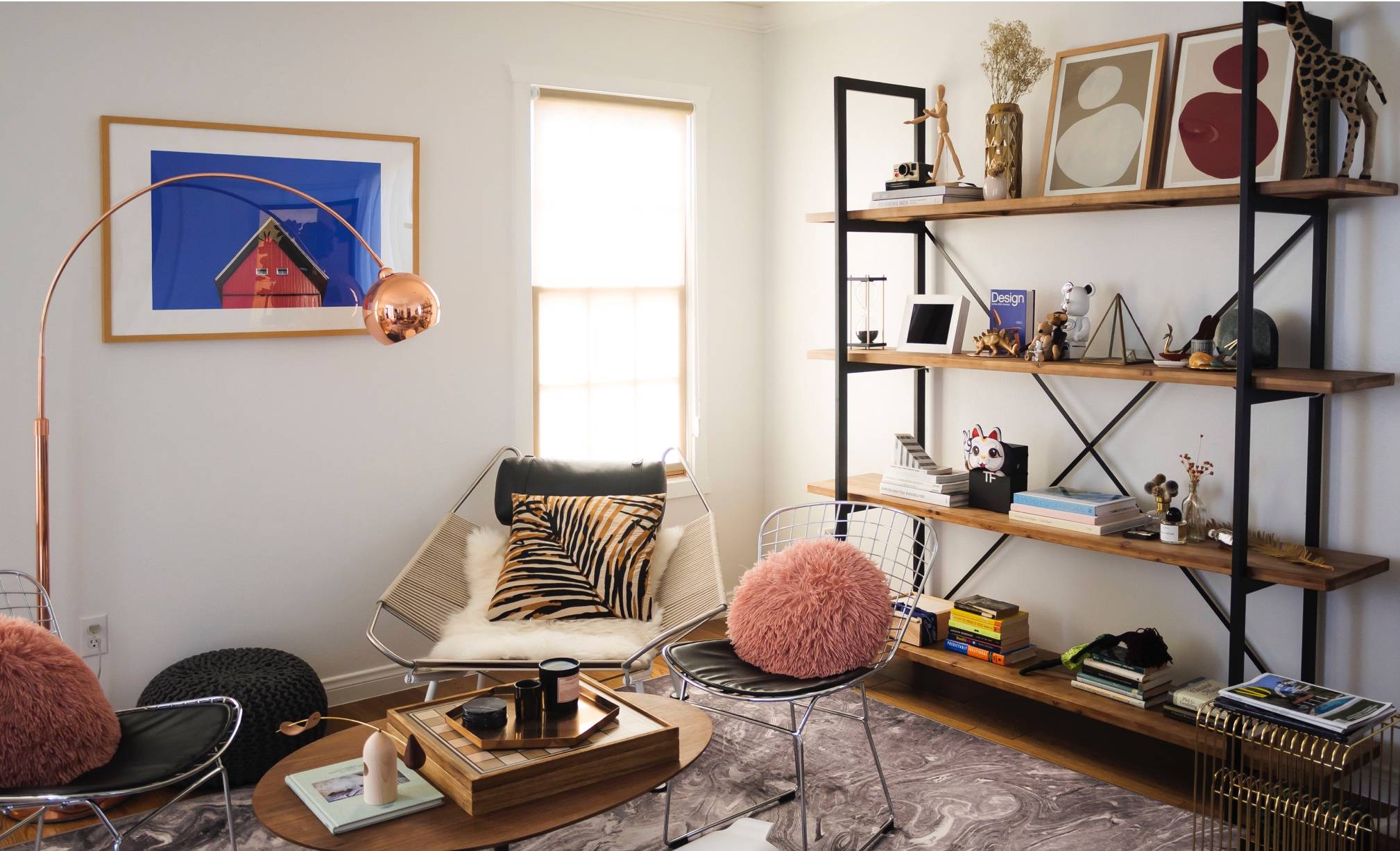 ---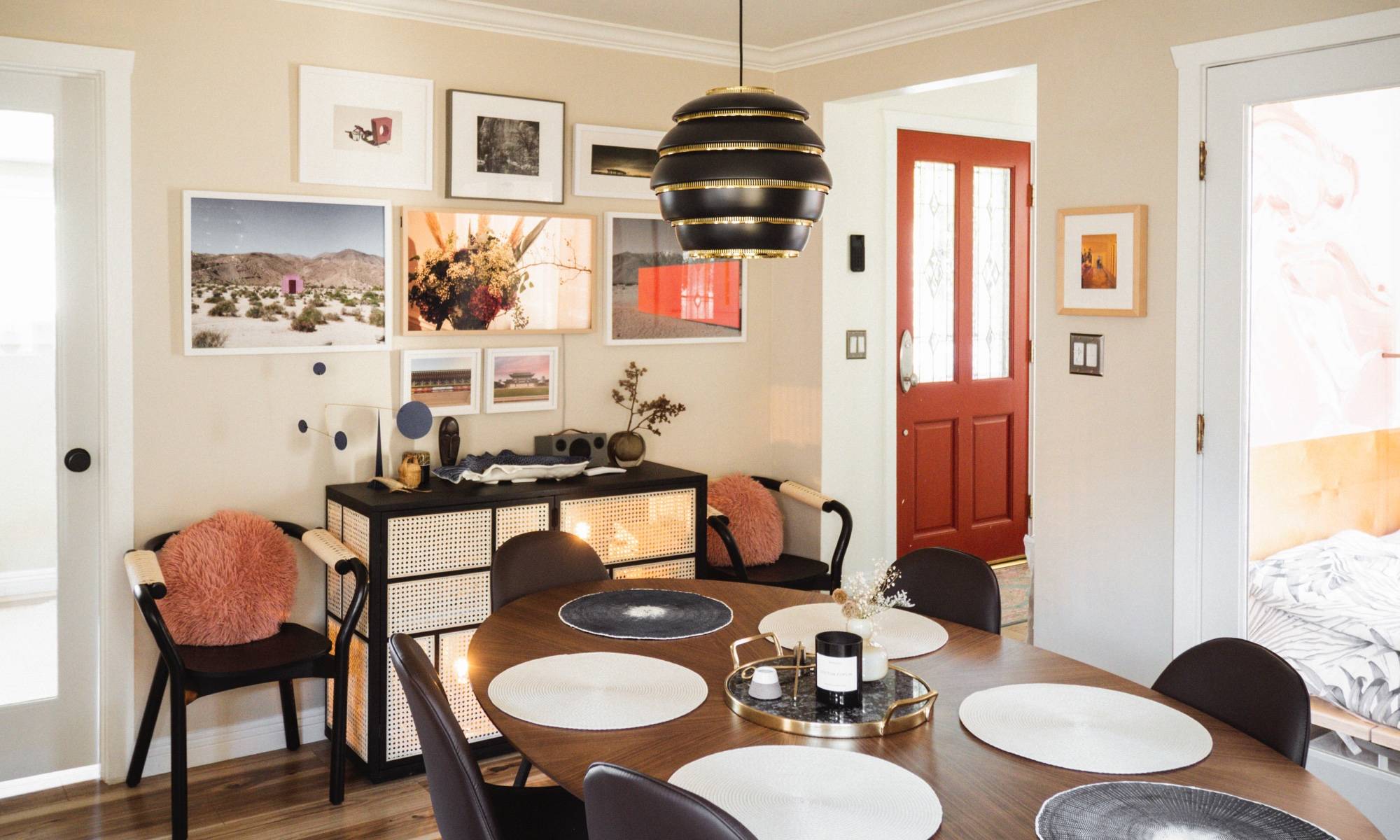 ---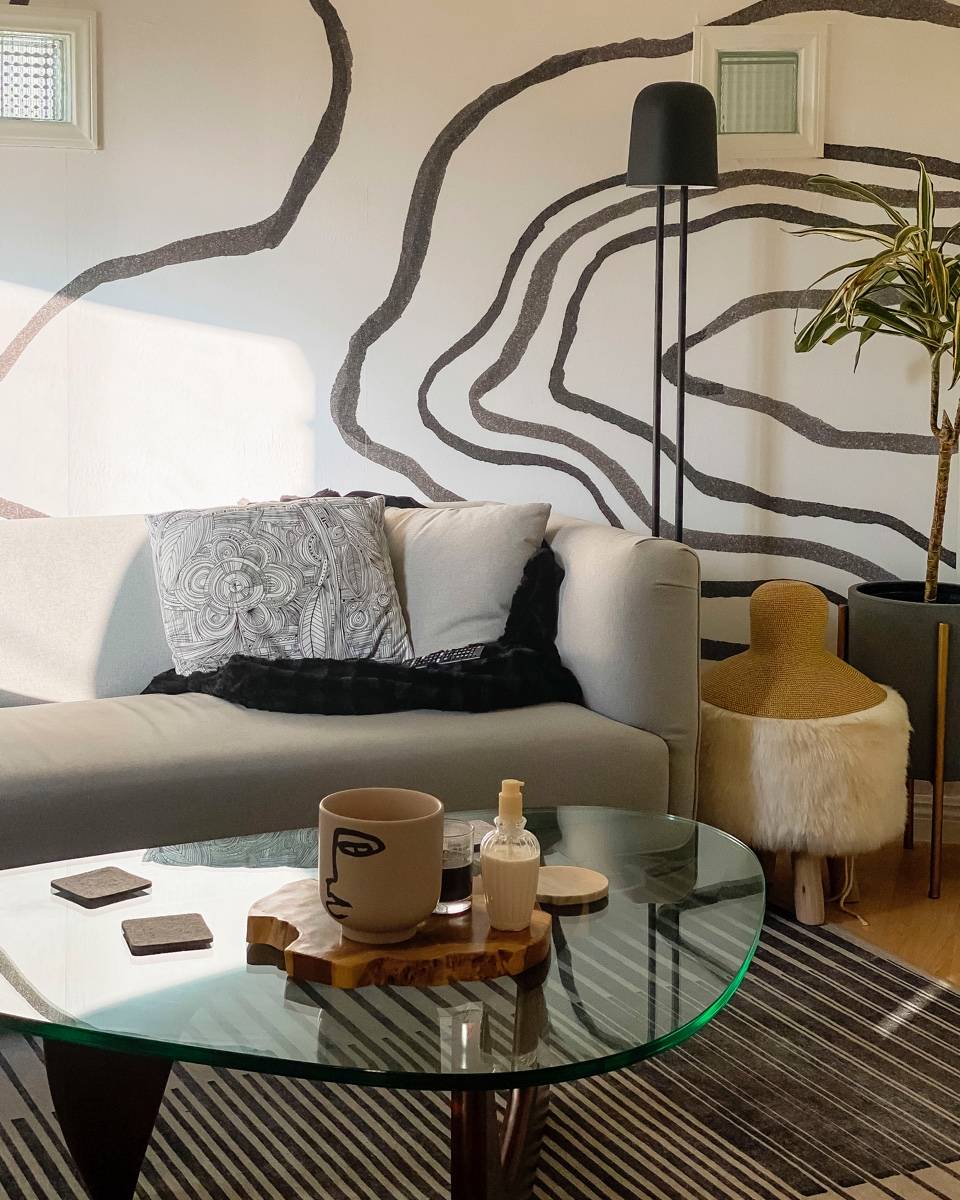 ---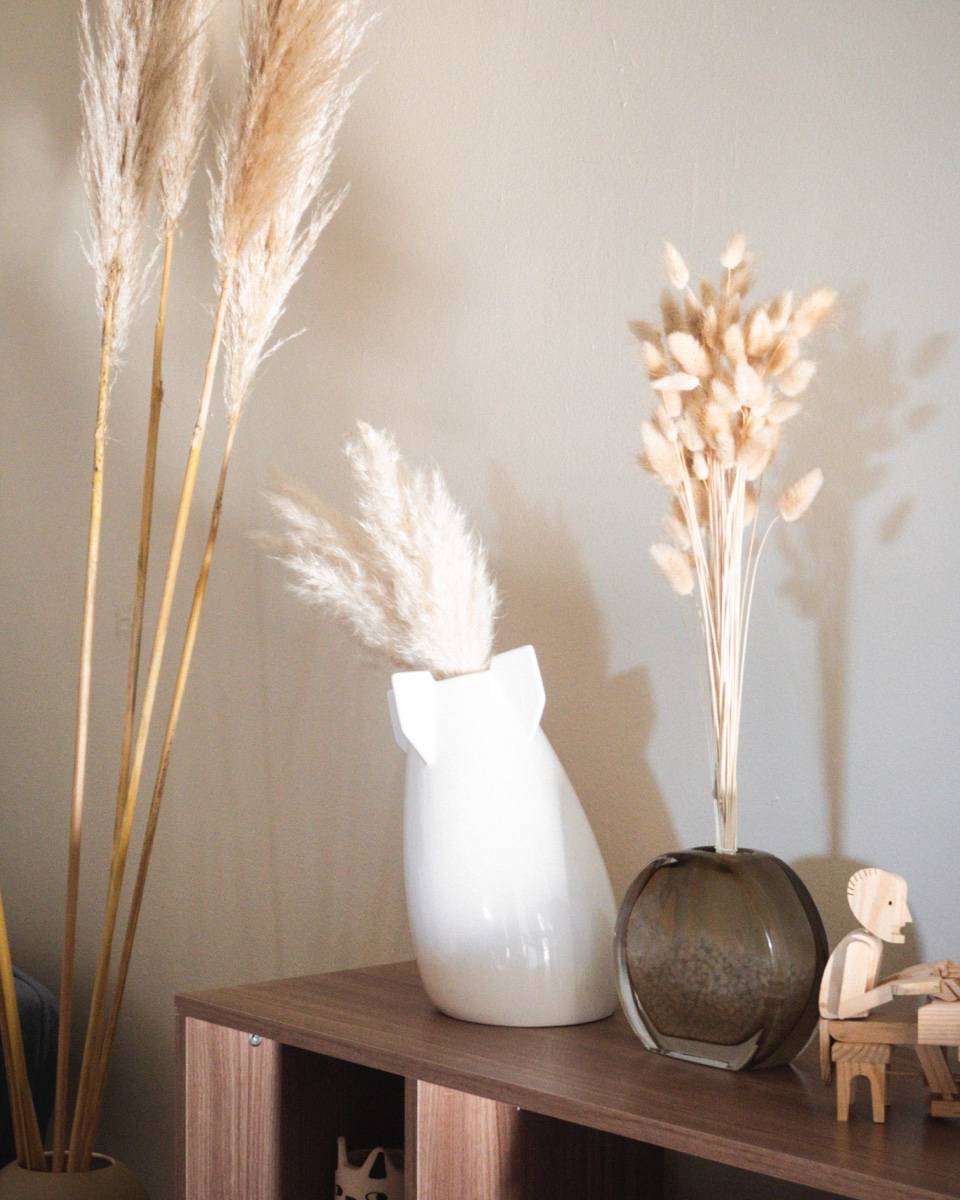 ---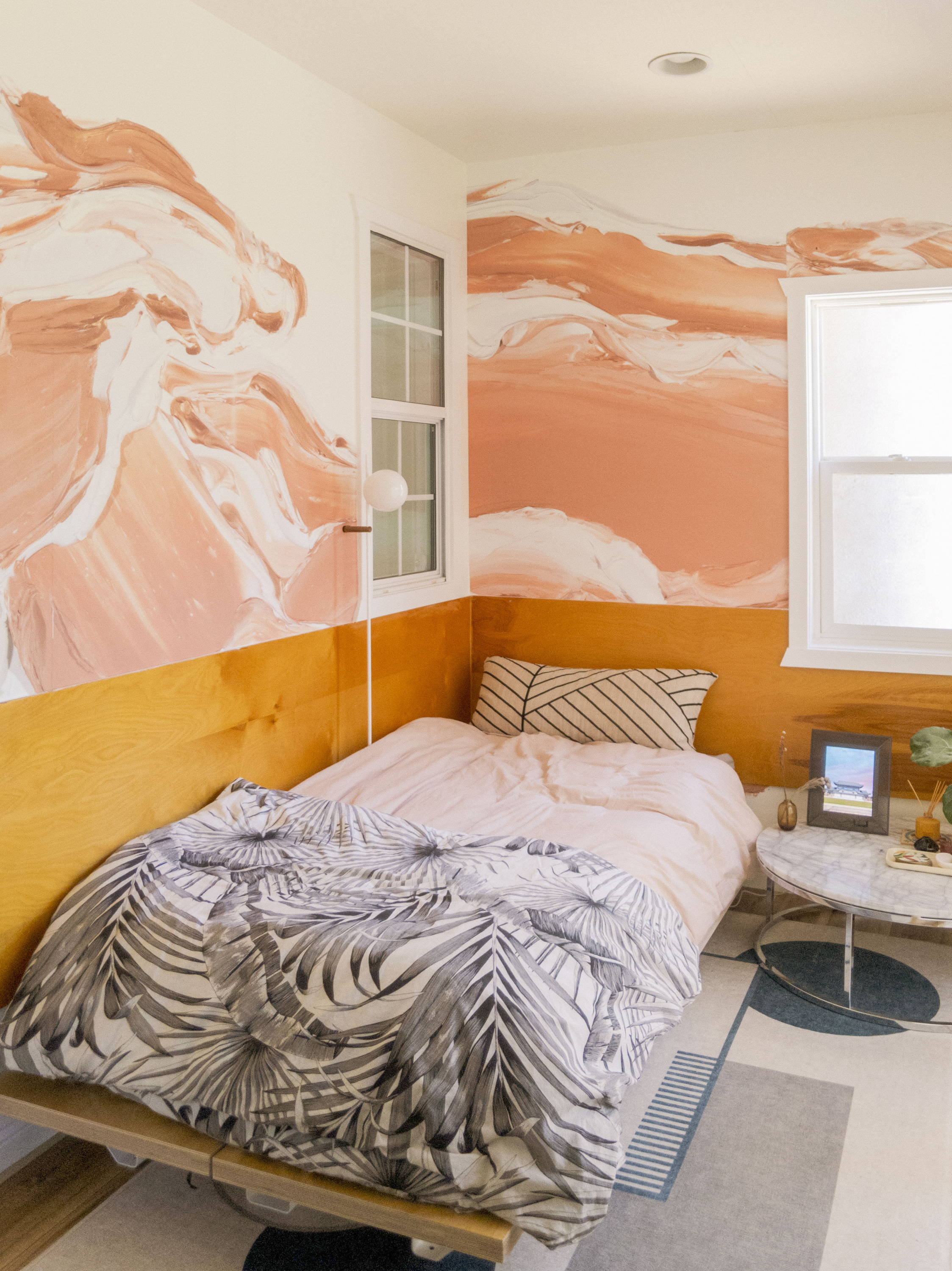 Creatively curated style comes naturally to Tommy Lei. The photographer, writer, and occasional interior designer is known for his coverage of modern design & fashion on his website MyBelonging, as well as his incredible documentation of his personal style via Instagram.
We spoke with Tommy about his interior obsessions, some favorite modernist finds, and why he's never afraid to switch up his space when the inspiration hits.
Introduce yourself!
My name is Tommy Lei. Currently (because who knows where or who we'll be after this quarantine), I am a modern lifestyle creator and poet-photographer based in Alhambra, CA (part of the Greater Los Angeles area). I lived alone, until my boyfriend moved in with me during the quarantine!
Most people know me as a former fashion person, who was up in the air or on the road roughly 60-70% of the year. That particular lifestyle was simultaneously exciting and exhausting; it wore me down to say the least. In some ways, this quarantine was the pause I really needed in my life. I took this opportunity to redirect my focus to modern lifestyle content creation, interior design and fine art photography.
Tell us a bit about your home — what drew you to the space?
I bought my house last year here in Alhambra; it's located in the San Gabriel Valley, where I grew up, and a destination for a plethora of Chinese regional cuisines and dim sum.
It's a modestly sized, cottage home (just about 1200 sq feet) built back in the 1920s and later expanded in the 50s; there's plenty of charming details, reminiscent of Craftsman homes in the area. And for a small home, there are a plethora of windows that draw in a ton of natural light!
Did you fall in love with your home the first time you saw it?
I was certainly on the fence at first, because I wasn't looking for a single family home. I didn't think I was meant for that life just yet, being very single and all at the time of the search. I was rather set on living in a Downtown LA loft, in fact, saw plenty of lofts and even put in a few offers!
After a tireless search for the right place, my realtor and I went to an open house for my current house on whim. I saw so much potential upon entry; it was instantly welcoming and cozy. There was a lot of potential. The more I envisioned myself in the space and the more I thought about the cost per square footage, the more this house started to make sense.
Did you look for anything in particular when you were searching for your home?
Yes, I wanted a lot of natural light and windows. Good bones to work with and an interesting layout that feels open yet intimate at the same time. I definitely got those with this house!
How would you describe your interior style? Has it evolved over the years?
The core mantra of my interior style has been rather consistent: I am a modernist through and through. I love mid-century and, selectively, postmodern elements of design. Form follows function, always.
Over the years, I've begun to fuse my decor style with varying aspects of my identity and culture. This makes my design approach more emotional and personal.
When it comes to design, do you approach your whole home as a cohesive unit?
I actually don't! I would hate to see a home that adheres to one monotonous theme. There should be an overall story arc, but no room should look too much of the same. I let each individual room speak to me to ensure that the design reflects the soul and essence of the space.
---
Did you furnish the home from scratch, or did you bring in pieces you loved from previous spaces?
I did a combination of both. Because this is my first home, I have and will be investing in some key pieces that will last for years to come.
I am a firm believer of investing in timeless, modern icons — not only does it possess generational longevity, it is far more sustainable than simply buying on the basis of trends. This is something I picked up from my own family growing up and reinforced through my travels in Scandinavia, particularly Stockholm and Helsinki, where I discovered that many people own iconic, modern furniture pieces that lasts within their families for decades.
Does your space reflect any of your favorite hobbies/loves/vocations? How so?
My space is a reflection of my identity, profession and travels. Some of the oldest furniture I own are directly from my own family — a vintage silkscreen divider — has been with me for the past decade.
I also incorporate my own photography into the decor, whether it is the gallery wall in the dining room or in the entryways; the subject matter usually contains special or interesting moments that have happened on my travels.
What's the story of some of your favorite pieces?
I have too many to name, but the pièce de résistance that stands out to me is my Isamu Noguchi table that I rehomed through Facebook marketplace. The previous owners, who made the purchase at Design Within Reach, were in the process of a cross-country move. Their treasure became mine.
Then there is my natural cane console made by Design House Stockholm in the dining room. I am obsessed with media consoles, because they are so versatile as storage and display shelf for everyday items. Last but certainly not least, I love my new Floyd daybed in my office that doubles as a guest bed when I can start having friends and family over again.
Is there anything you think the space needs that you haven't yet added?
I try to make this process as gradual and natural as possible. I hate forcing anything just to fill in the void, so to speak. This is wisdom I'd like to impart onto my clients as they go through their interior design journey.
What are some of your favorite sources of inspiration for your space?
There's too many to name - but recently it's an awesome book called Interior Portraits by Leslie Williamson. It's pretty much a love letter to great interior design personalities here in California.
What makes you feel most at home when you walk in the door?
It's that immediate feeling of warmth and coziness that emanates from the kitchen - we've been cooking up a storm since my boyfriend moved in. We love to cook!
What's a favorite memory you have in your home?
Spontaneous date nights during quarantine and karaoke sessions inside our garage turned music studio - my boyfriend Braden is a music and film composer. We can't wait to create many more with friends and family as we continue to grow in this house.