If you dig our recycled boucle fabric, Elise is the one to thank for that. As VP of Marketing for Michigan-based textile manufacturer Crypton, she brings out the story of innovative and high quality fabrics that we're lucky to incorporate across the Floyd line.
Elise lives in the Detroit area with her partner Eric McClellan, a creative director, and their cat and dog, Sugar and Anne. We spent an afternoon with them, and learned a little more about their home, and their favorite Floyd picks.
"The Floyd Sectional was the first purchase we made for our home after we got it. The boucle we chose is also one of the first fabrics produced out of our Crypton mill in North Carolina. I love the boucle and the fact that it's the perfect light neutral. The darker warp of the fabric really adds contrast to the lightness of the fluffy boucle."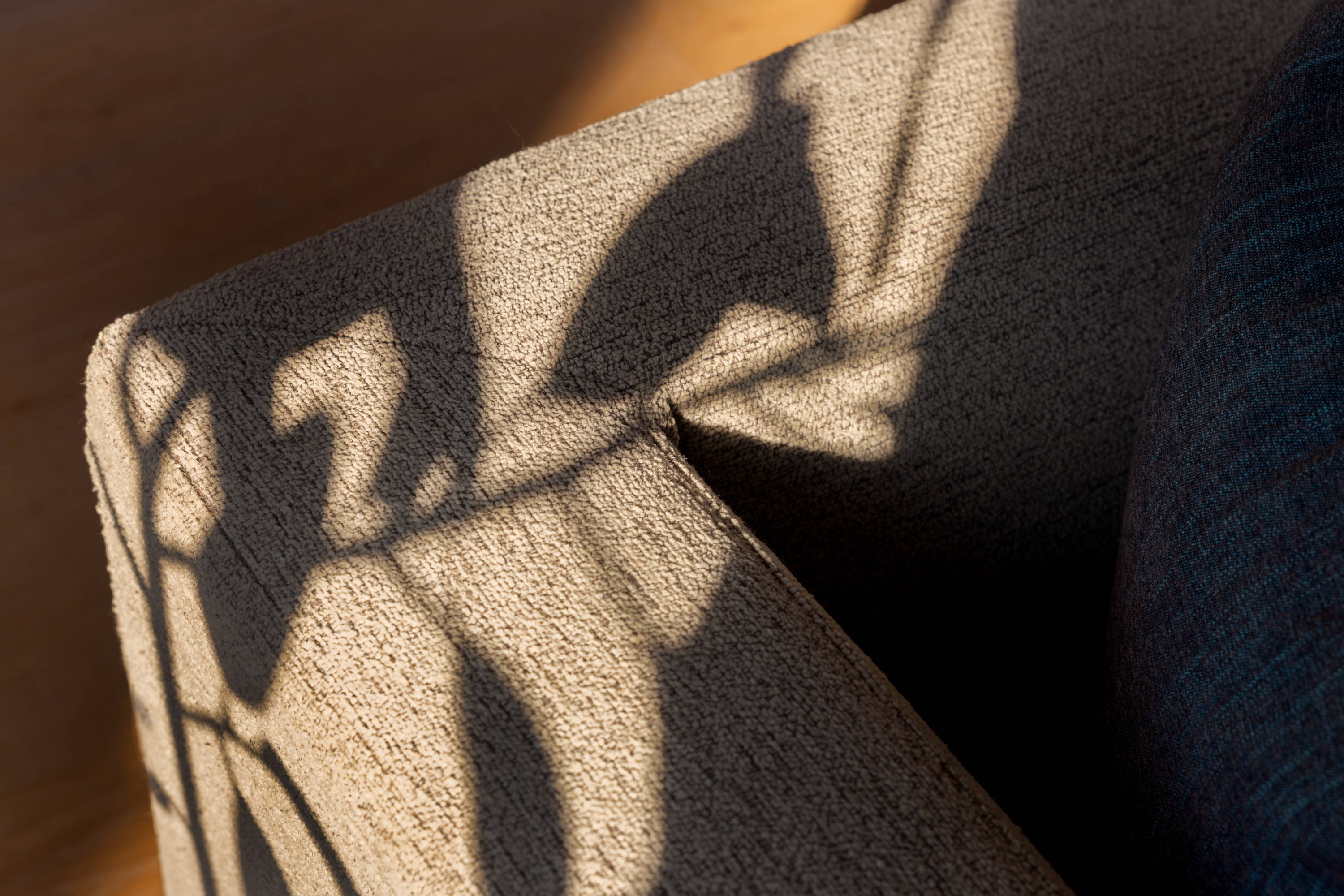 "We call our house our mid-century modern chalet in the woods. The natural light that pours in every morning in the front windows, the way the house is built into a hill, and the way the architect positioned the windows upstairs to feel like we're in a tree house—the place is magic and I feel lucky to call it home. I travel a lot for work which I love but I always look forward to being in our home. It's my favorite place to be."