Maly Mann's Vintage Infused LA Hideaway

The photographer and model has a home full of low-key cool.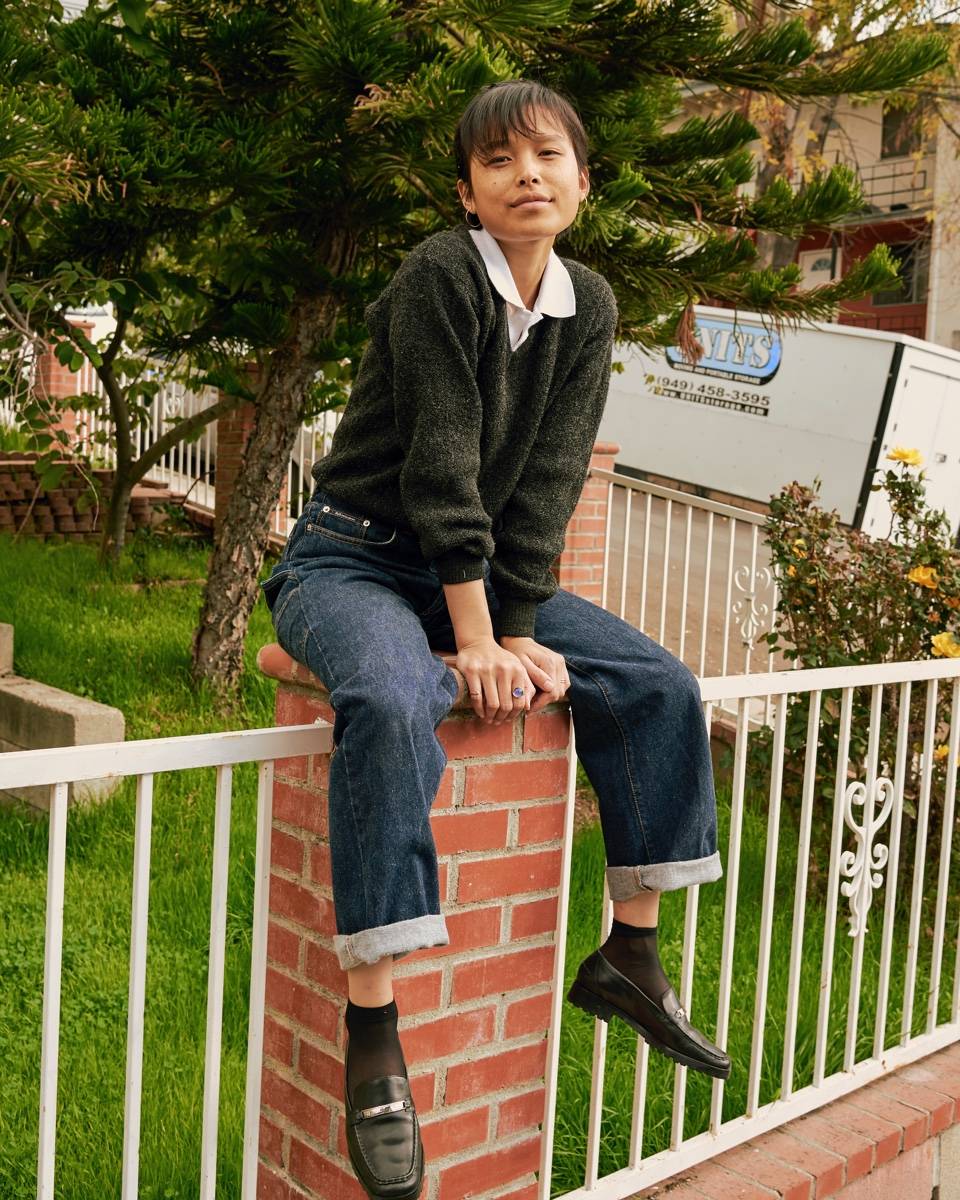 ---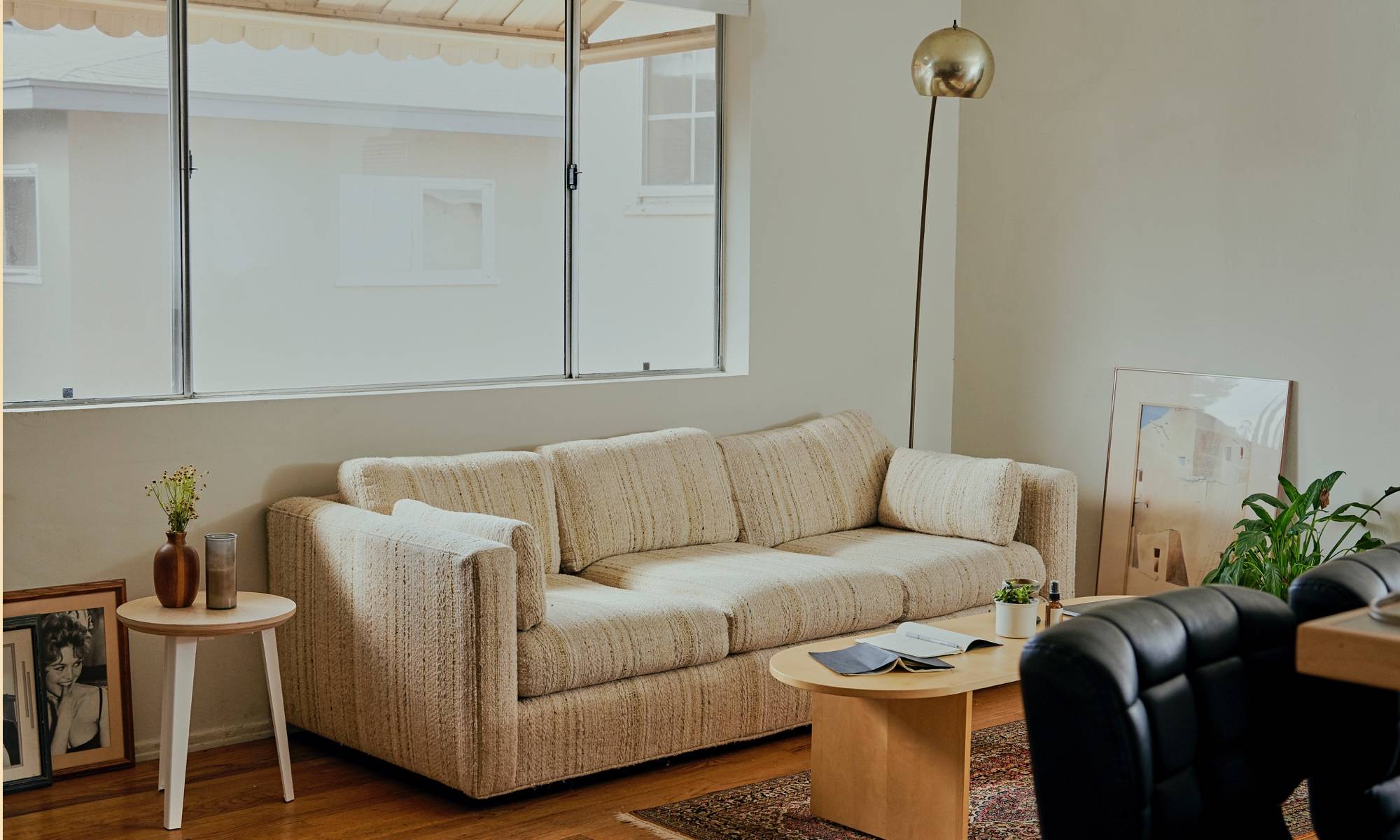 ---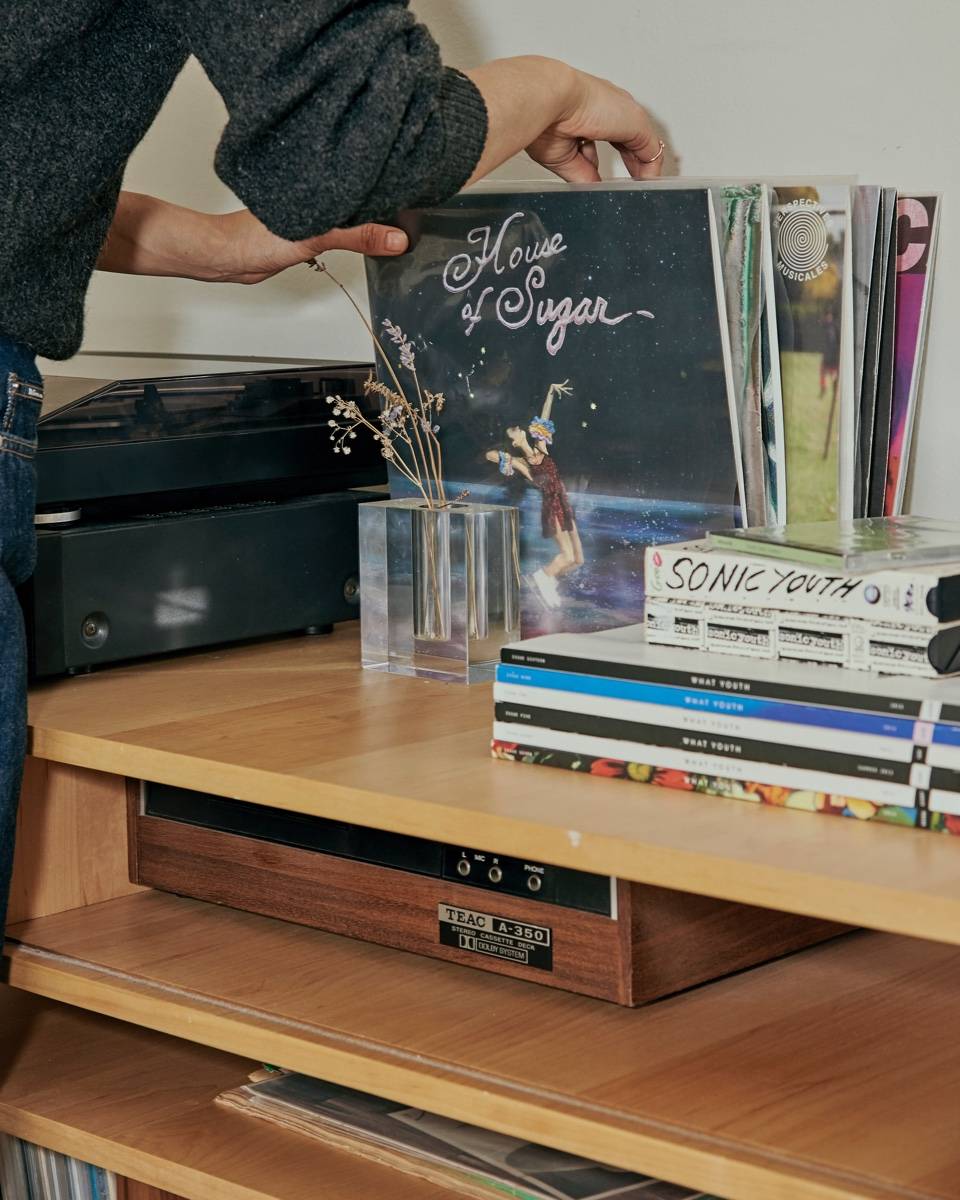 ---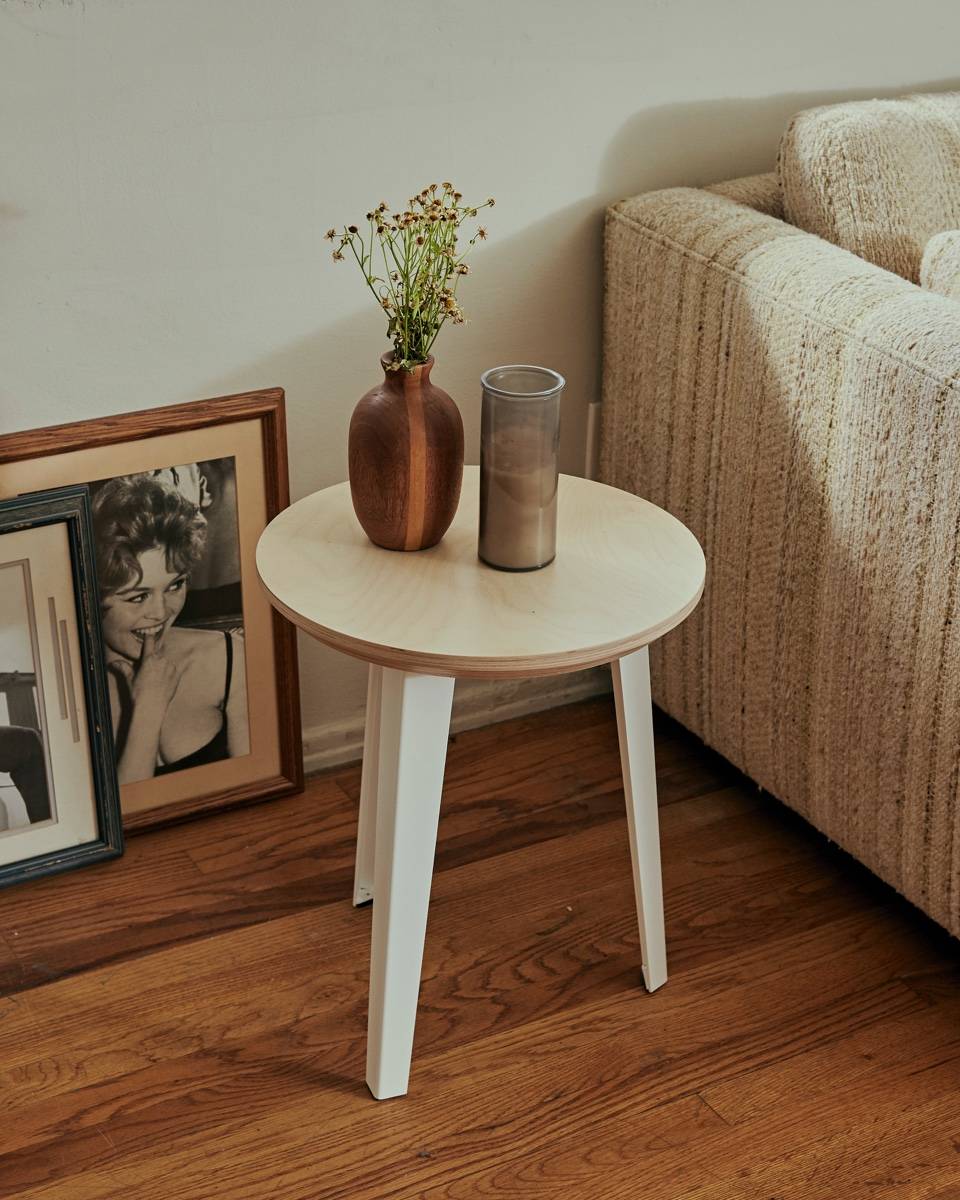 ---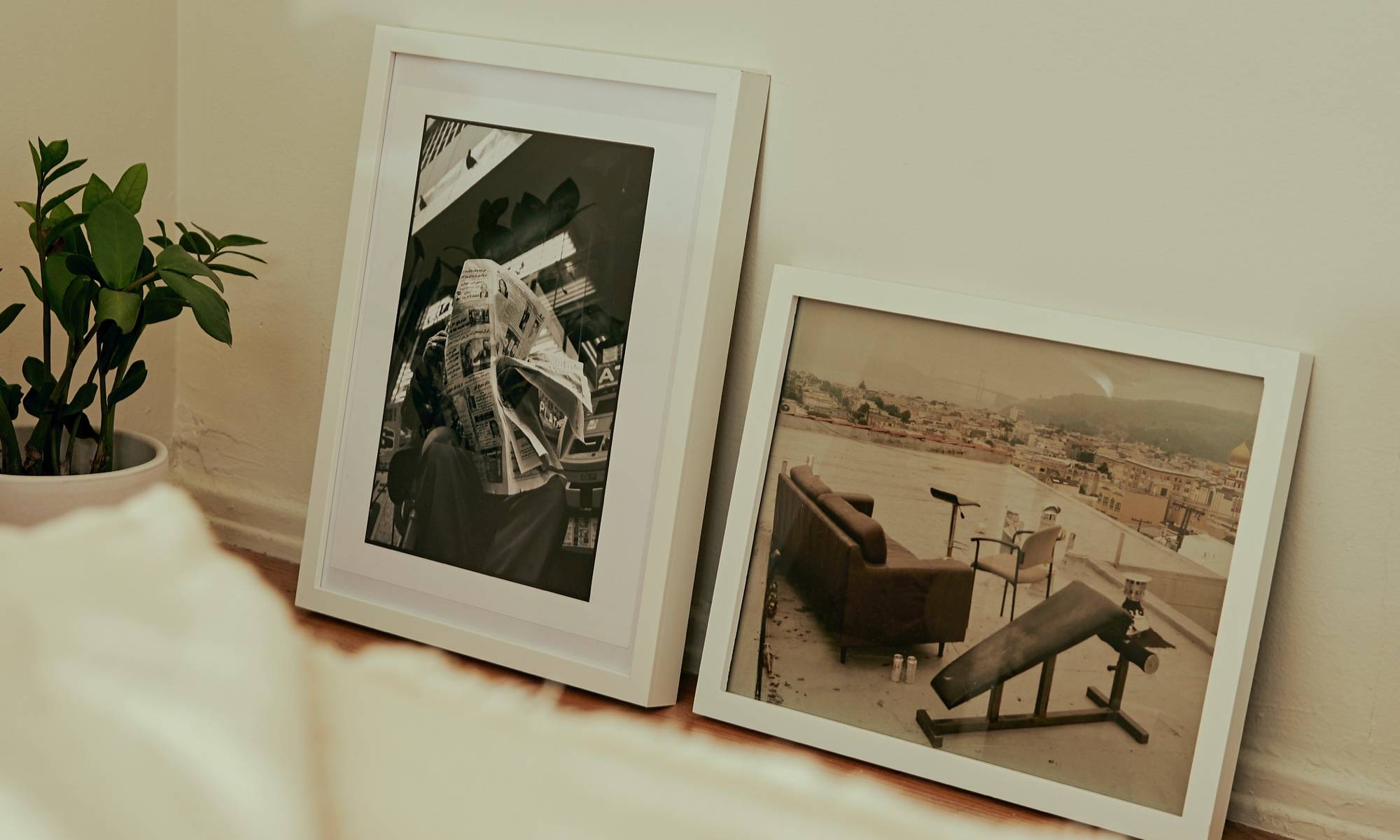 You might recognize Maly Mann. Over the years, she's become a frequent face at Floyd photoshoots, and we've always loved her relaxed, low-key style. So it was no surprise to find that her Los Angeles apartment reflects the same approach.
Inside, a limited color palette unites her collection of furniture that spans vintage and modern. The neutral elements let her collection of art, records, and books become the center of attention.
We spoke with Maly about her home, the never-ending way she likes to add to her space, and the importance of a few favorite pieces.
Could you introduce yourself?
My name is Maly Mann, I am a photographer and model based in Los Angeles, CA and currently, I live solo in a 2 bedroom apartment.
Tell us a bit about your home!
My home is located just below the hillsides of Mount Washington in an area called Glassell Park. The apartment complex is quite hidden behind many others similar to it. I remember quickly being enamored by it because of its charming neighborhood. There is a sense of family and connection there and that strikes a chord in me always.
Did you fall in love with your home the first time you saw it?
I did! LA being the way it's built makes it extremely hard to find a decent sized apartment that's not giving you a run for your money. The space is full of light and airy space, which quickly made me feel at home.
Did you look for anything in particular when you were house-hunting?
My top essentials when looking for a home are excess light and some type of outdoor space to relax.
How would you describe your interior style? Has it evolved over the years?
It has gone from a ton of wicker and teak to a more simple, refined, and bare look. My antiquated knick knacks overstayed their welcome!
When it comes to design, do you approach your whole home as a cohesive unit or do you work on each room separately?
I feel I tend to look at it as a whole. There is a certain flow that occurs when walking through a home and that flow is essential to feeling relaxed in your space, in my opinion.
Do you tend to change and experiment with your interiors or do you stop once you consider a space "done"?
I tend to change almost every half-year or so. I always find a piece I adore and have to then change up parts of the home to make it all feel cohesive, it's a never-ending process.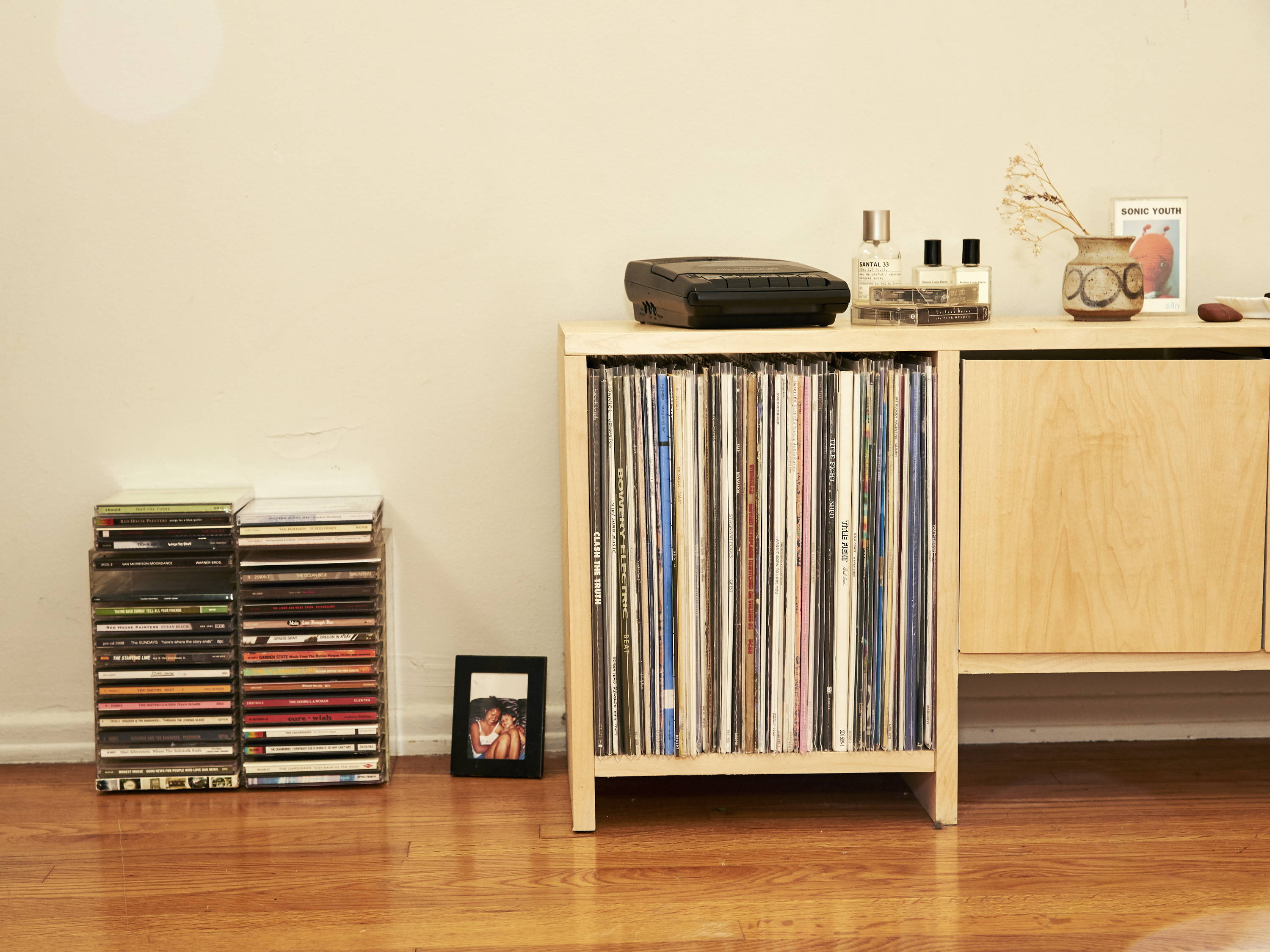 ---
Did you furnish the home from scratch, or did you bring in pieces you loved from previous spaces?
I began this space from scratch and am still working my way up! I have had a few pieces here and there, mainly art and lighting but still trophy pieces nonetheless.
Does your space reflect any of your favorite hobbies? How so?
Definitely! There lay plenty of photo books, musical instruments, and plenty of records - it almost screams at you when you walk into the door.
What's the story of a favorite piece?
I have a beautiful brass lamp I received from a friend that owns 6th and Detroit - it's a piece from the 70's and adore it deeply. As much as it's got its dents and scratches, it still has so much charm to it.
What's the one thing you'd rescue in a fire? (Other than family & pets, of course).
All of my music!
Is there anything you think the space needs that you haven't yet added?
It definitely need more plants to filter out the LA air.
What are some of your favorite elements of your space?
The dining table by the window. In the morning, I have my coffee and read with the light coming through - it's a tender spot to say the least.
What makes you feel most at home when you walk in the door?
The smell of sage or hinoki.
What's a favorite memory you have in your home?
Endless conversations with my closest friends over a drink or two and some dinner.