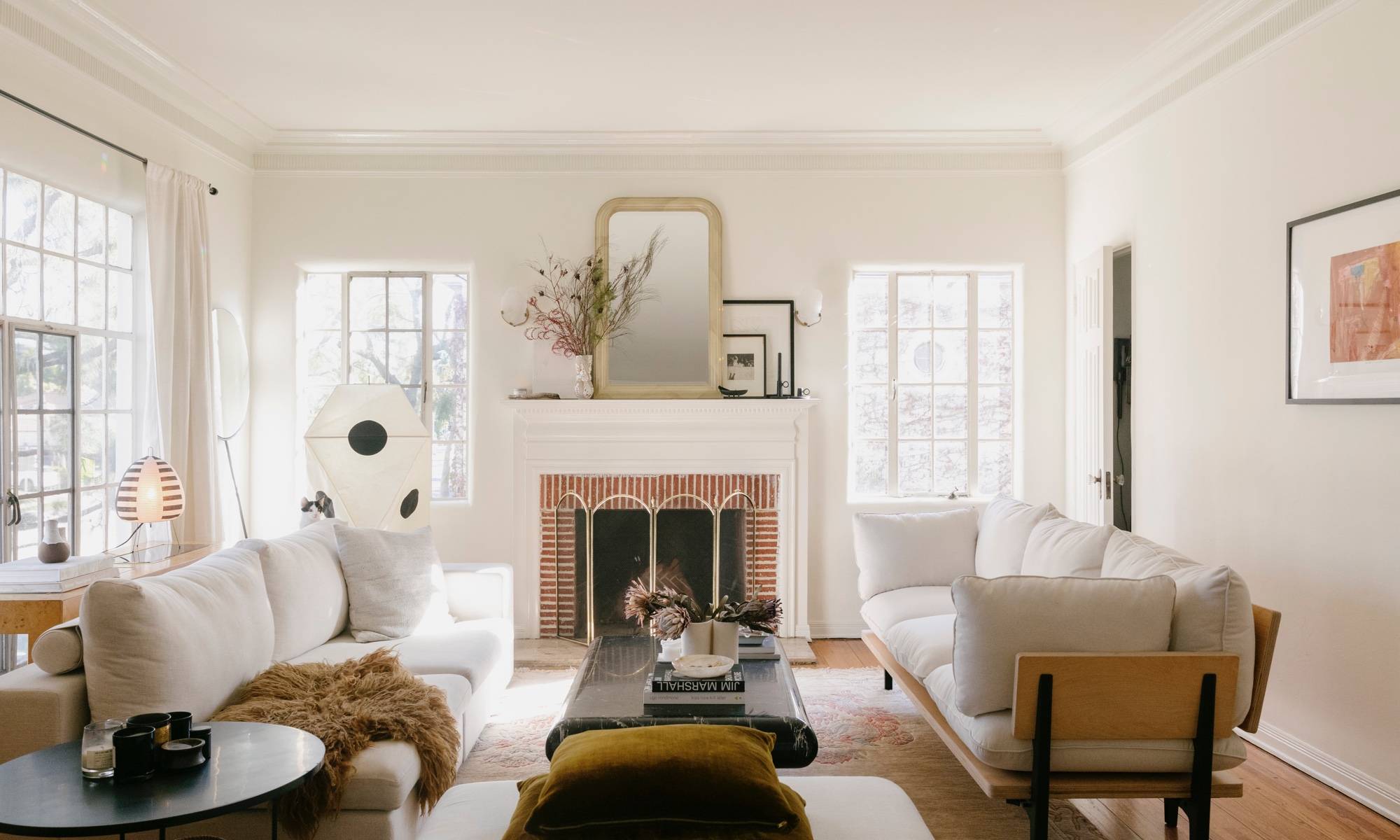 Madelynn Furlong's Editorial Apartment

The space hinges on carefully curated texture.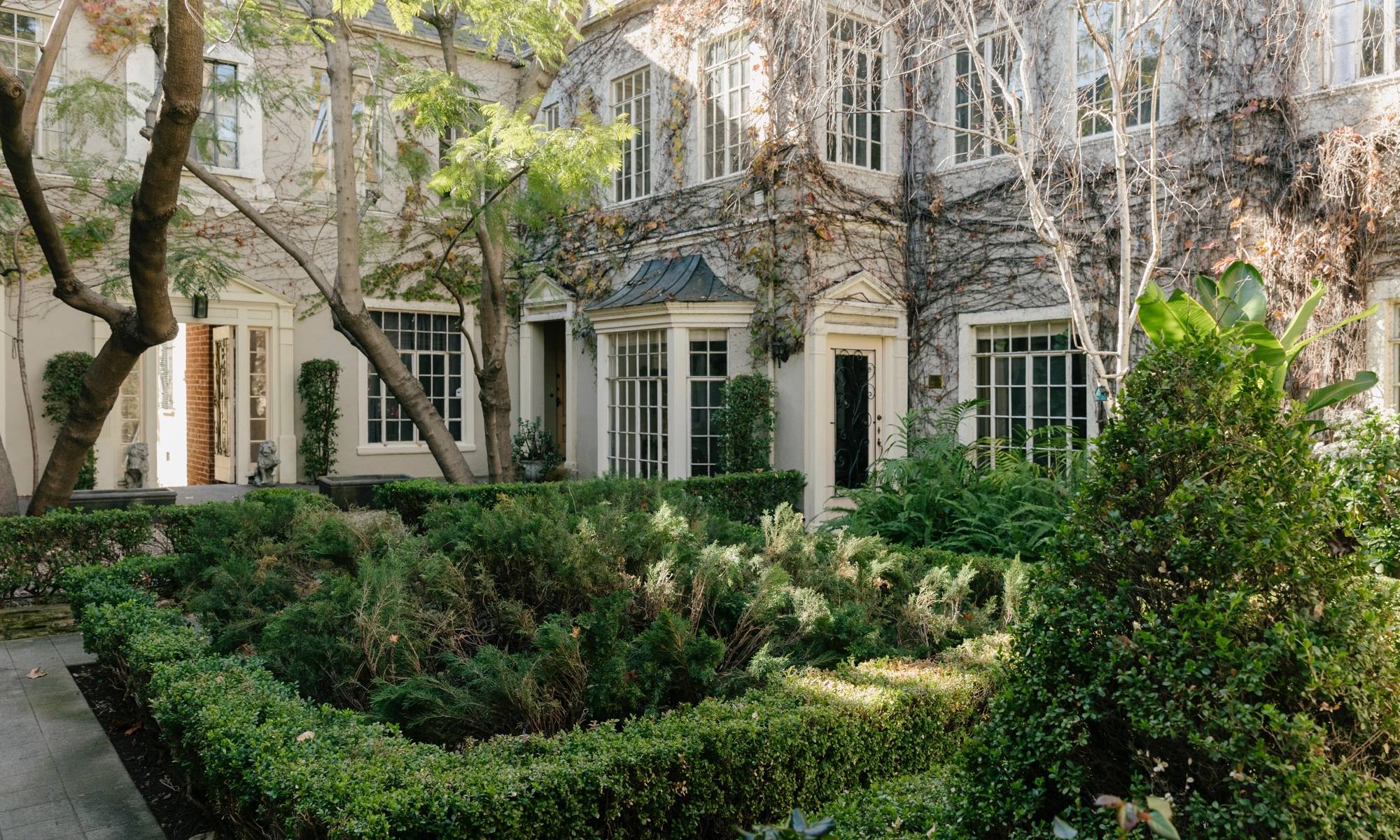 ---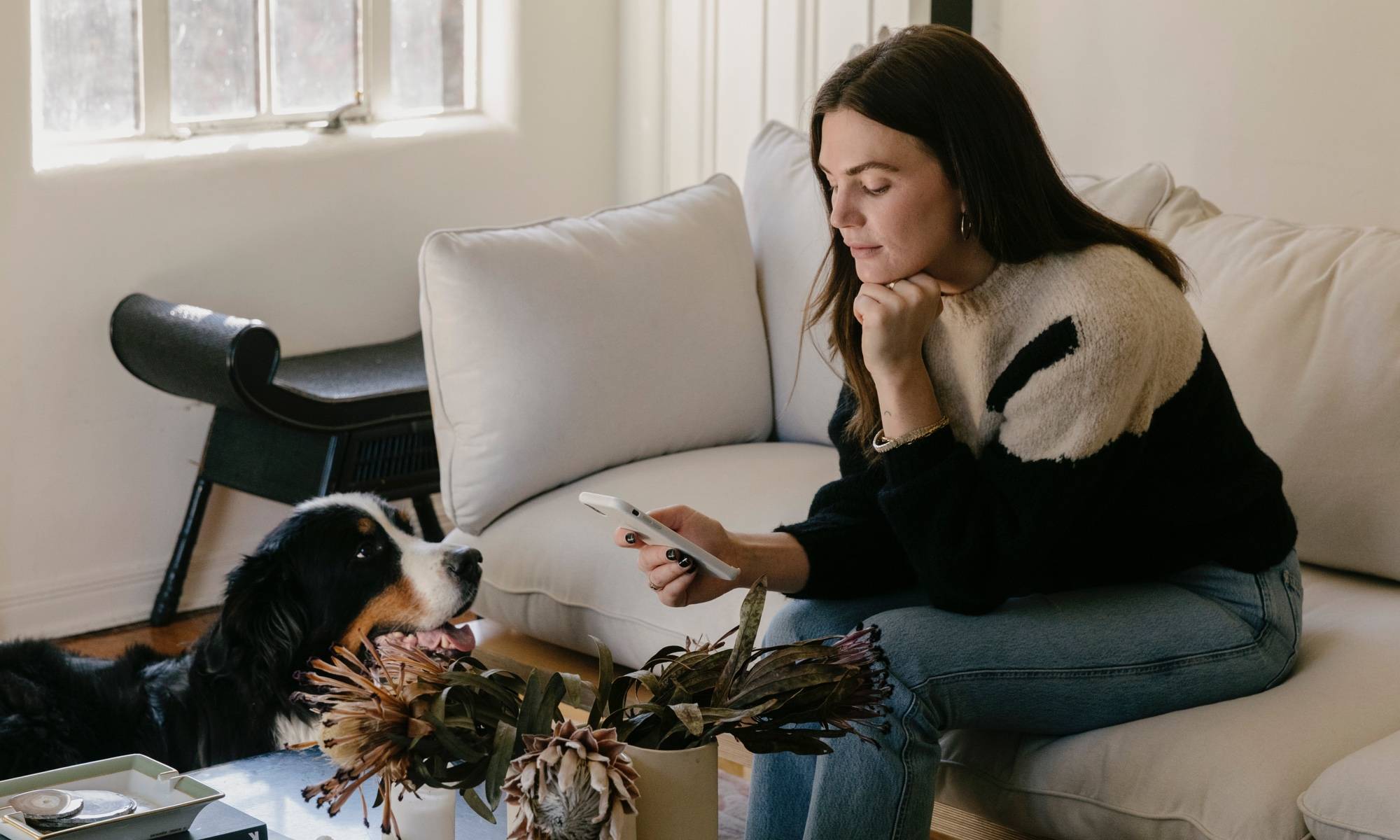 ---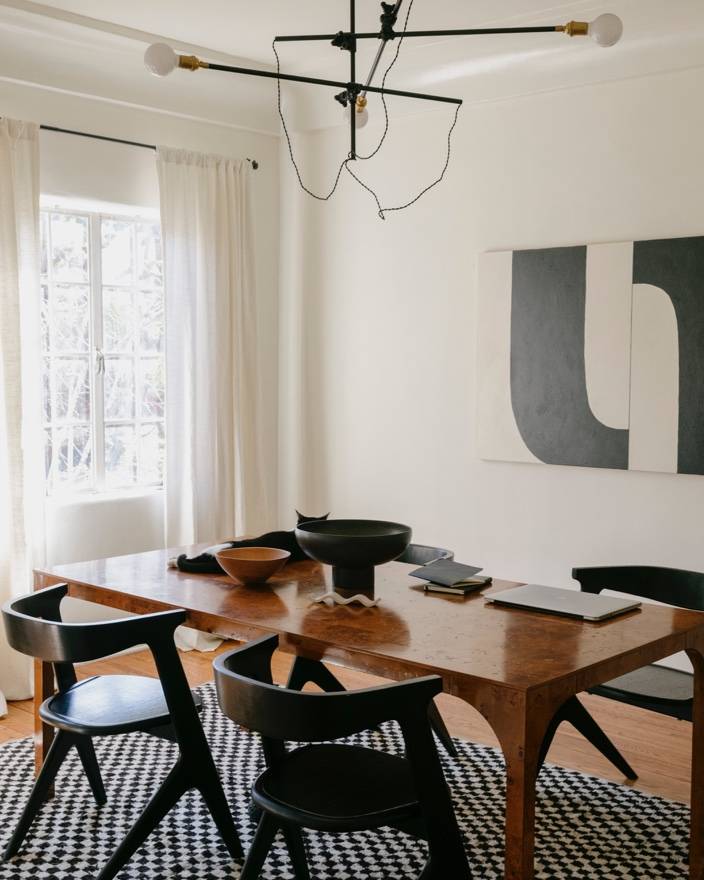 Madelynn Furlong knows how to put together an inventive outfit. And after a glance at her apartment, it's clear that talent extends to interiors. The stylist and creative director from Los Angeles has transformed her pre-war apartment into a sophisticated, layered space that doesn't fall into the typical California style vernacular. Yes, the white sofas and breezy touches are present. But, the home references design history and an eclectic array of influences from Madelynn's world travels. Sharp furniture silhouettes meet fluffy upholstery, and cool stone pairs beautifully with plush rugs & accessories. Throughout, Madelynn plays with contrast to create a rich, personal space. When she graciously gave us a peek at her home, we spoke with Madelynn about the way she's created a space that's totally her own.
Give us an intro!
I'm Madelynn Furlong and I live in Los Angeles with my pup Benny and two cats (Gemini and Sid)
Could you tell us about your home?
I've lived in this apartment (and Los Angeles) for 2 years. It's a 1930s french chateau vibe in Beverly Hills.
---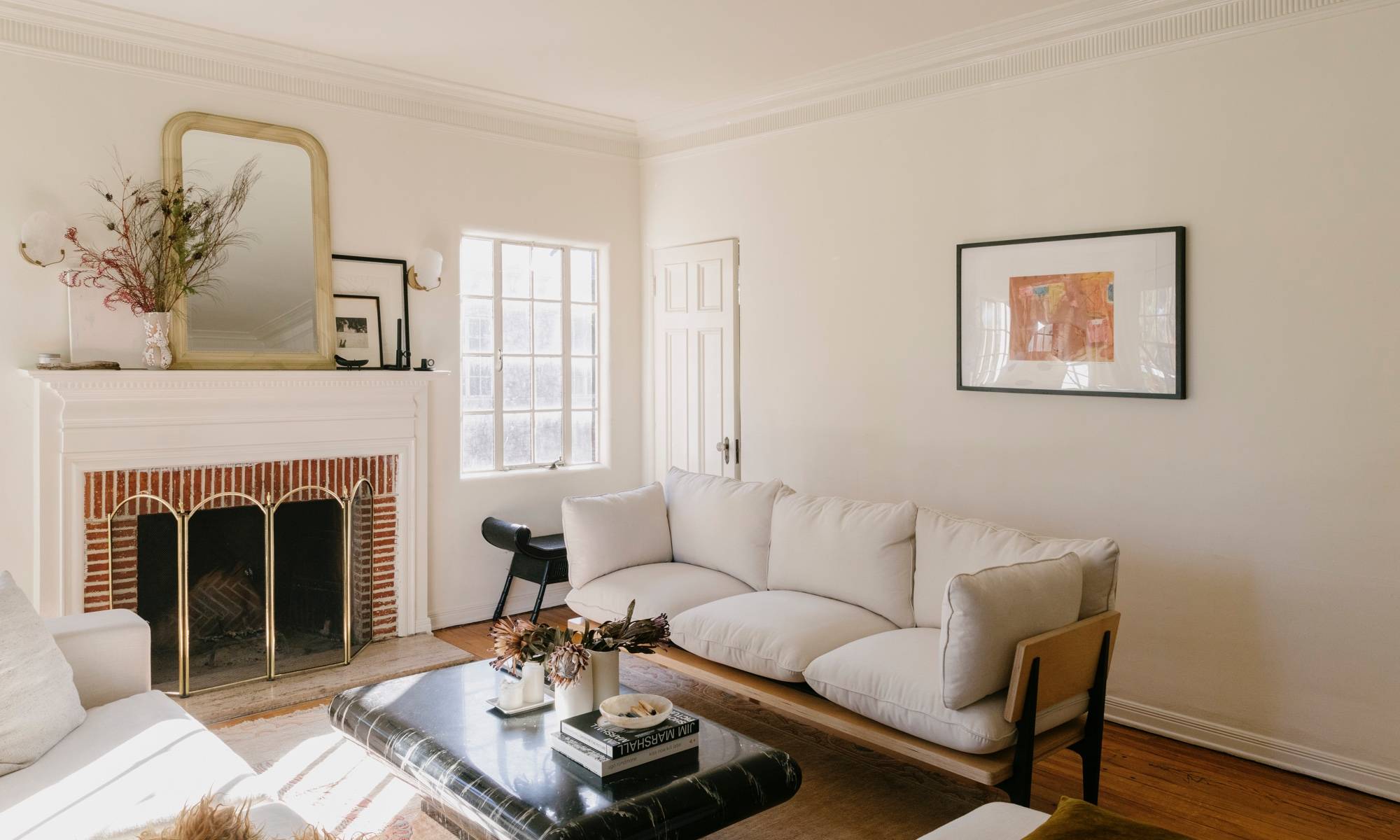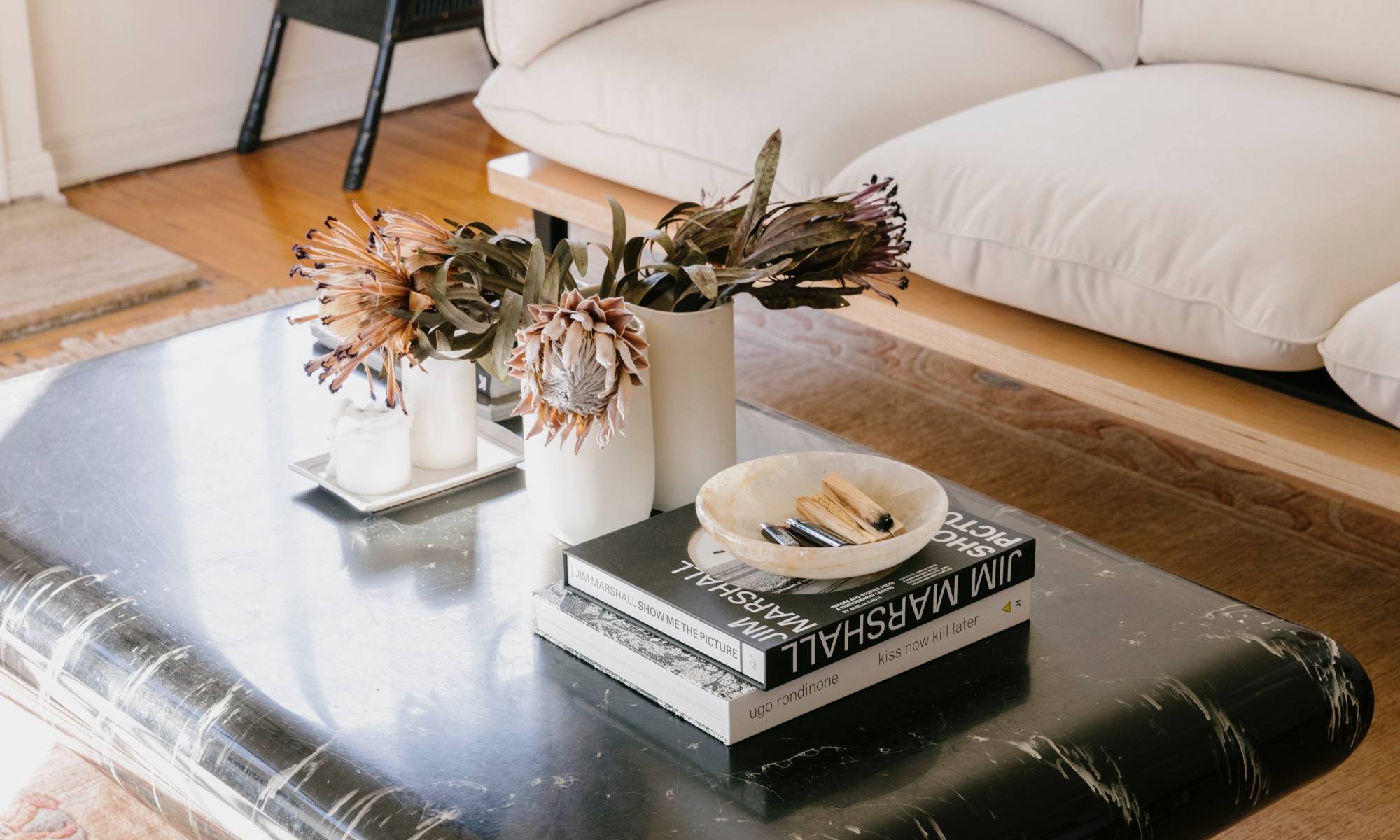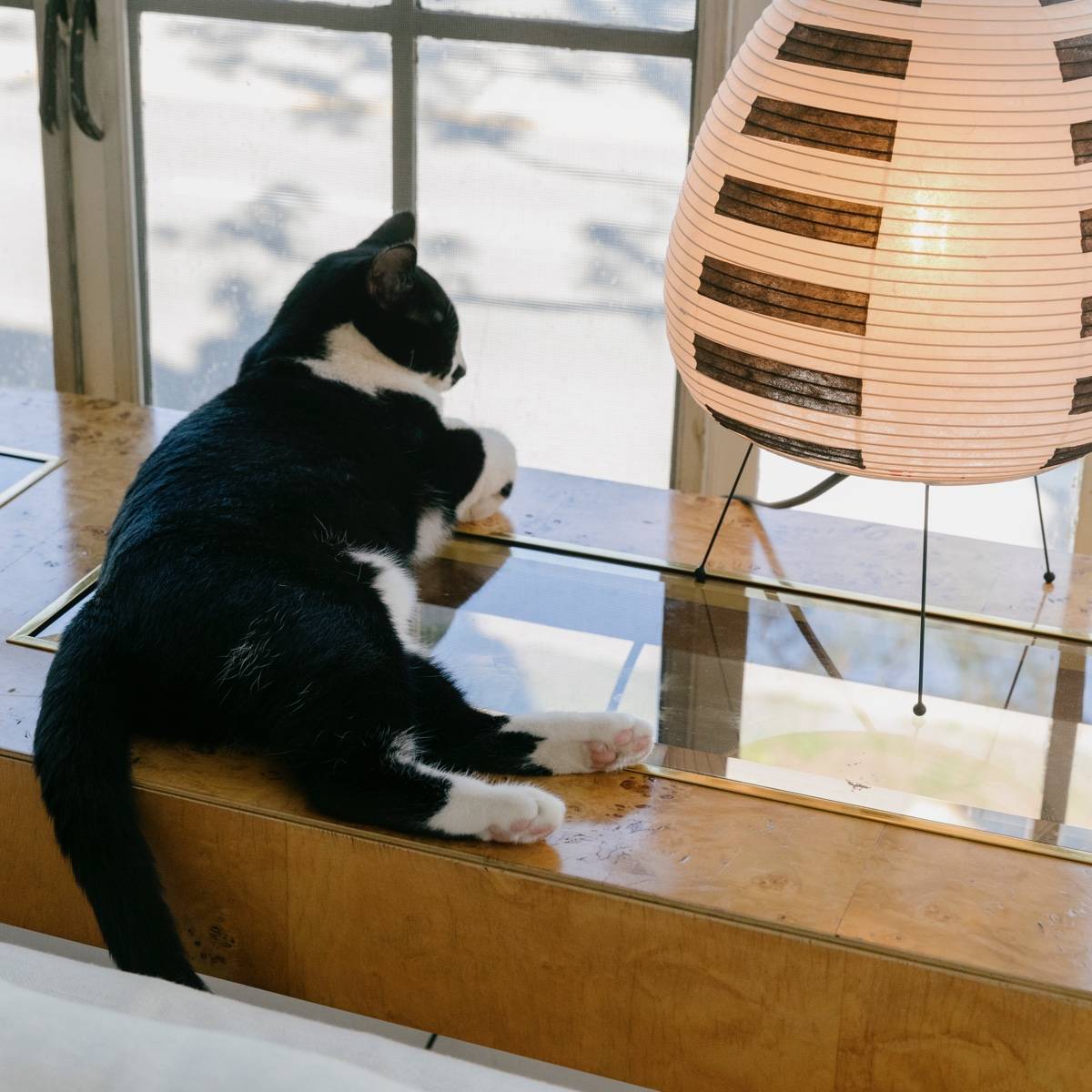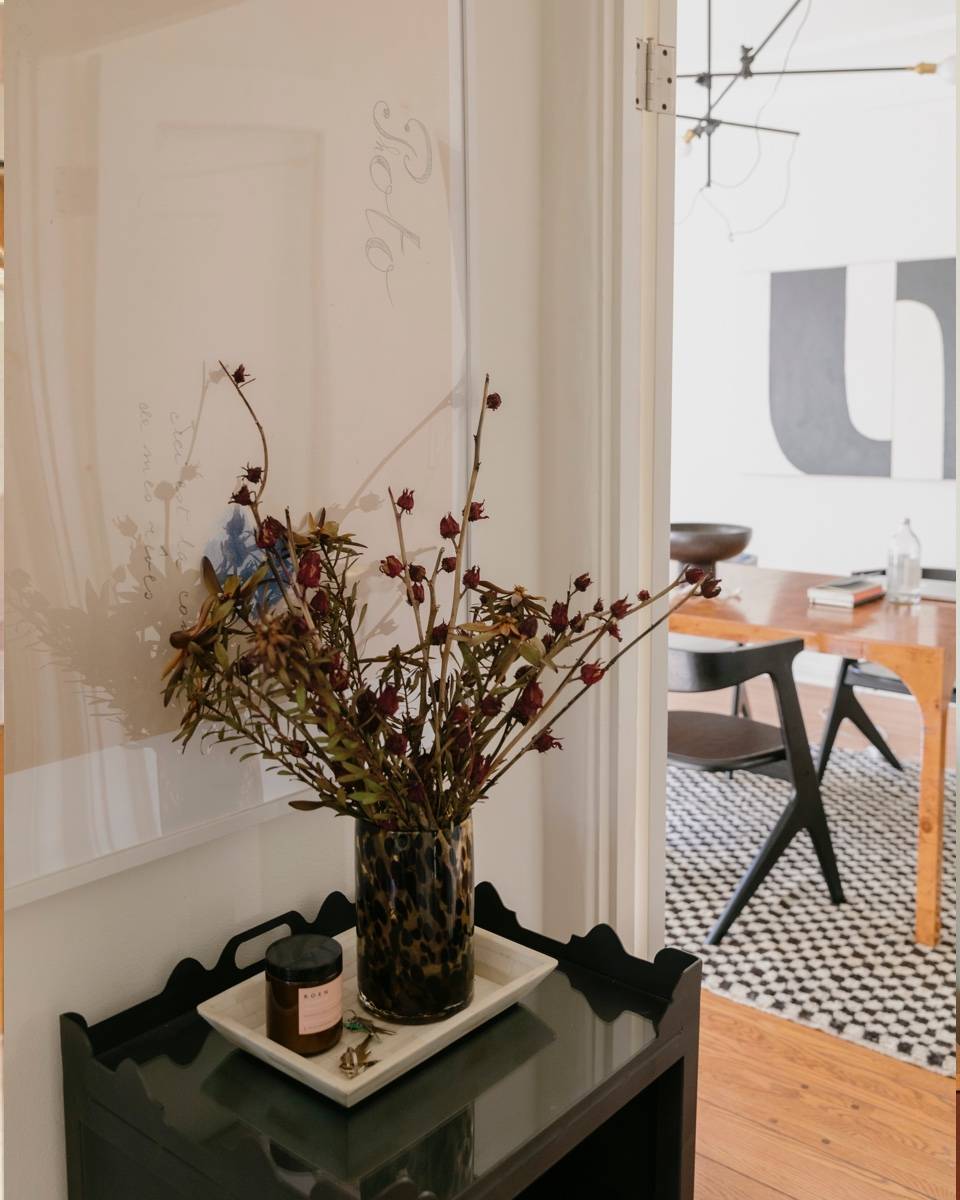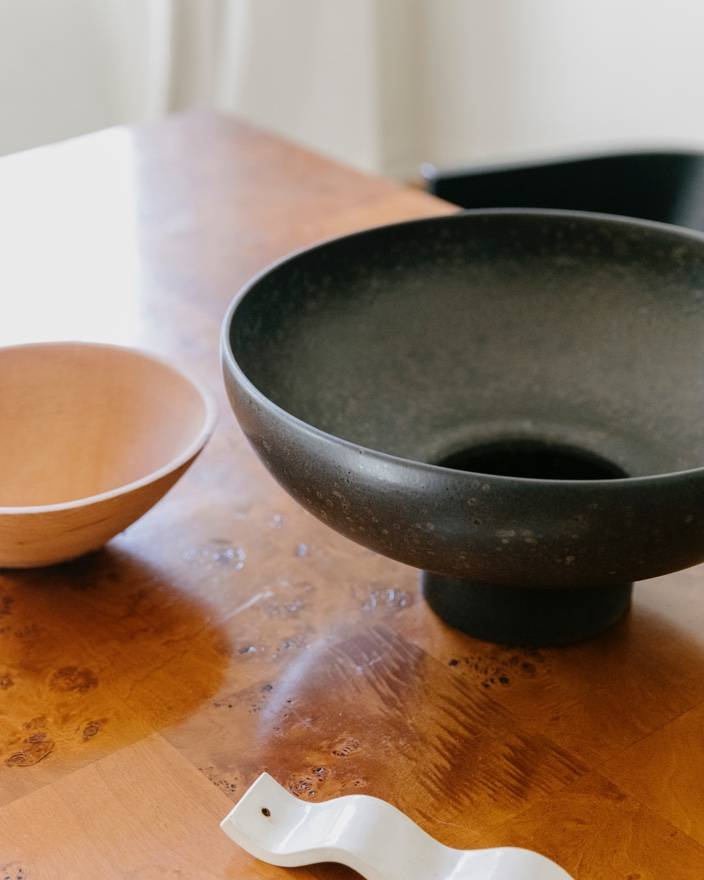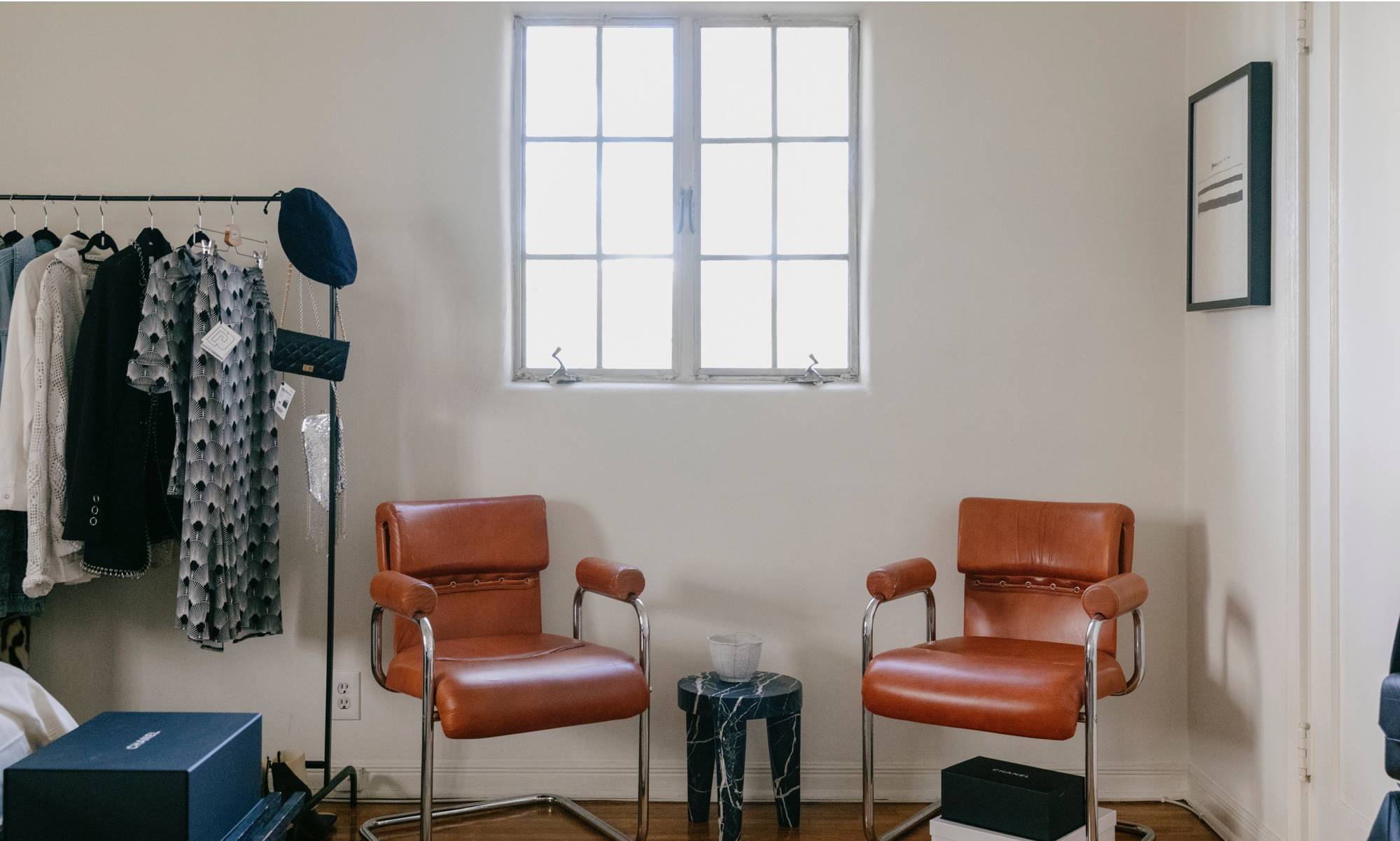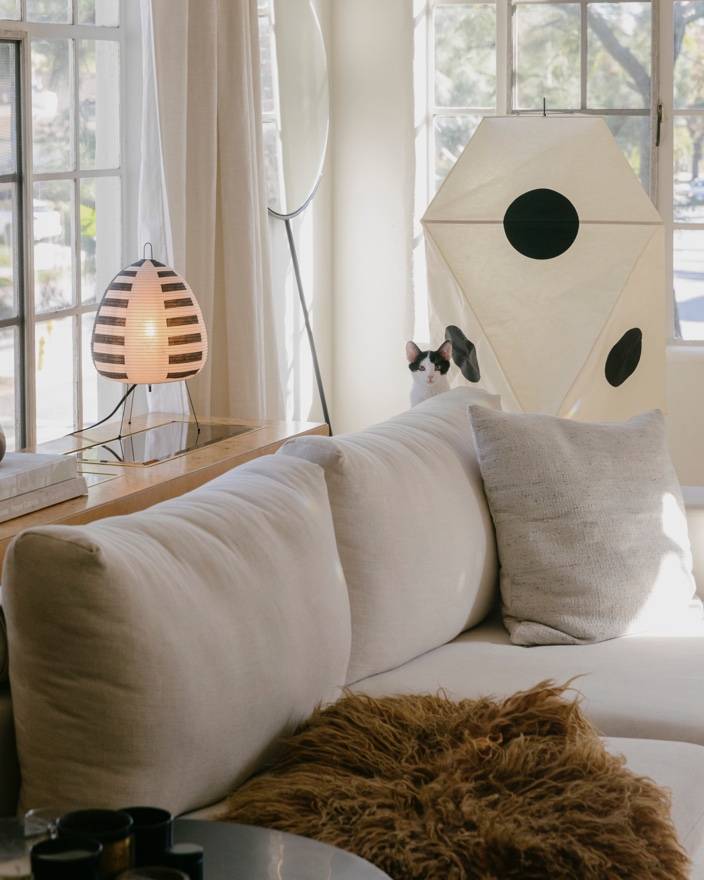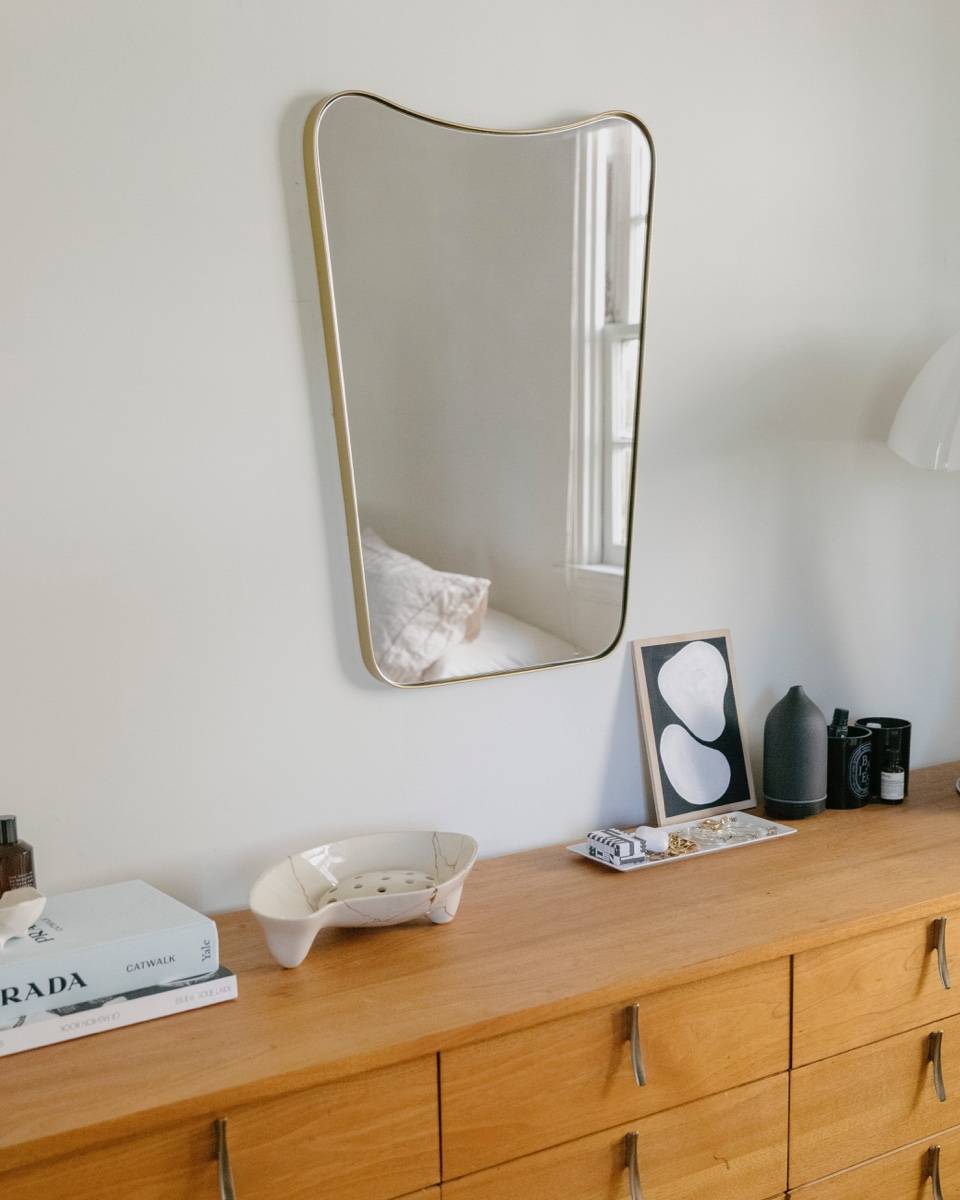 ---
Did you fall in love with the apartment the first time you saw it?
Totally. I loved the original architecture and charm, and it just had this amazing energy even when I first walked in!
Did you have a strong vision for the space before you moved in?
I didn't really. I just knew it was the perfect place to spend this next chapter of my life in.
Did you furnish the home from scratch, or did you bring in pieces you loved from previous spaces?
A bit of both! I moved a few things from Minneapolis, but loads of the current design I collected while living here.
What room do you use the most?
My living room. It's my favorite space in the apartment — it has the best light, and loads of seating.
How would you describe your interior style generally? Has it evolved over the years? Does it echo your taste in fashion?
It's evolved so much. Especially in this space. It is my first solo apartment, so I really got to explore both my fashion taste and interior style in this space. I'd say my style is paired back, yet elevated and eclectic. I love mixing loads of styles!
Where do you find inspiration for your space? Do those sources change?
Mostly in the furniture I find. I love dreaming about designs and what a finished room could look like.
Do you have any favorite places to shop for unique pieces?
I love Chairish, and loads of local stores here in LA.
Your home sticks to a neutral color scheme. How did amp up the visual interest within that simple palette?
Pattern! Even if it's subtle.
Do any of your favorite pieces have a story?
Most of them do! Ever since I started traveling I collect loads of things while on my travels. I love that they remind me where I've been and how far I've come.
What's the one thing you'd rescue in a fire? (Other than family & pets, of course).
My Pipistrello lamps!
What makes you feel most at home when you walk in the door?
Incense. Smell is so important!
What's a favorite memory you have in your home?
Ah so many! In general I would say growing up. Going from 28 to 30 in this apartment has really been so meaningful and monumental.