Jereme and Shelby Mendez are a multi-faceted creative couple based in Oakland, California. Jereme dabbles in several genres, from painting, and interior design, to creative consulting, to name a few. In addition to their ongoing projects, Shelby also styles and manages a well-known womenswear brand. Jereme and Shelby are avid vintage collectors. Their loft, filled with a collection of pieces they acquired over the years, reflects their love for well-crafted, timeless pieces.
---
What attracts you to vintage design?
Quality, personality, and beauty. We like to think of vintage design as art. It can be subjective because not everyone will like it, and it's based on feeling. We find it fascinating that the spirit of each piece we've collected lives on and comes with history. You can't find that often with newer pieces designed today. The sustainability behind owning secondhand makes our space feel confident. Every vintage piece we've acquired is viewed as a sculpture, and we like the energy they each create in our home. We also like the charm and characteristics of a well-loved piece.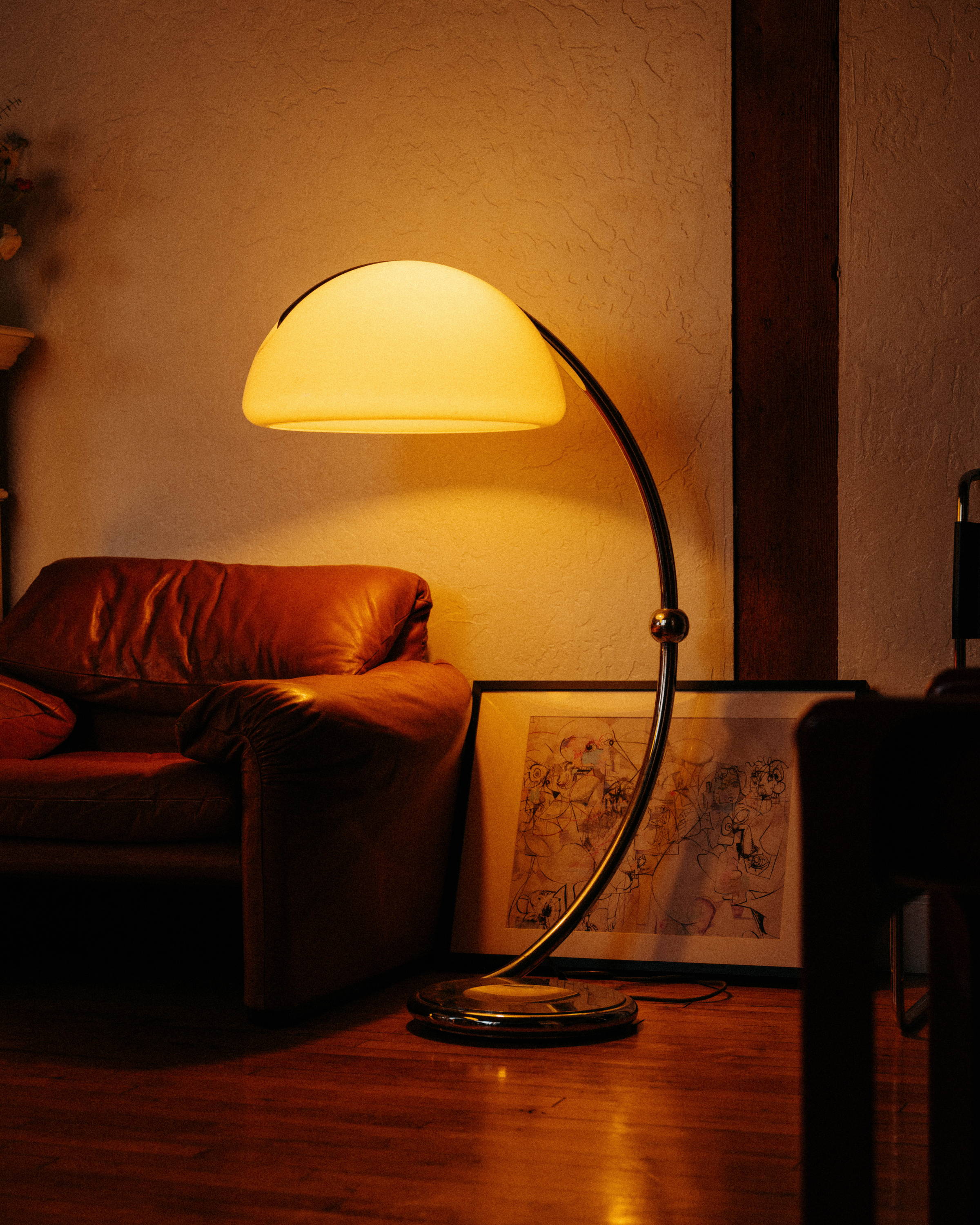 How did you start collecting? Was there a pivotal moment when you went from thrifting to seeking out and collecting specific pieces?
There wasn't necessarily a pivotal moment or thrifting per se. However, for us, living with beautiful things such as art, objects, and pieces that feel timeless and universal have always been important. We think as you get older, you start to understand why these things matter. We felt this way while living in our previous space, which was 3 times less square footage than we have now. The difference currently is that we're fortunate enough to have much more room to create our oasis. We've always focused on creating our own world that is special to us and what we like.
Why do you choose to buy vintage/used more often than new?
There's specific craftsmanship and beauty that is hard to find in modern design for furniture. The fact that we have chairs from the 1960s in our house amazes us, and that they can still be sat in, all while managing to look cool, relevant, and timeless after all these years, is what does it for us. Today, most objects seem to be produced fast with not much life to live. In contrast, most pieces from the 20th century are intended to age well; they're made from good materials, are well constructed, and have a timeless appearance.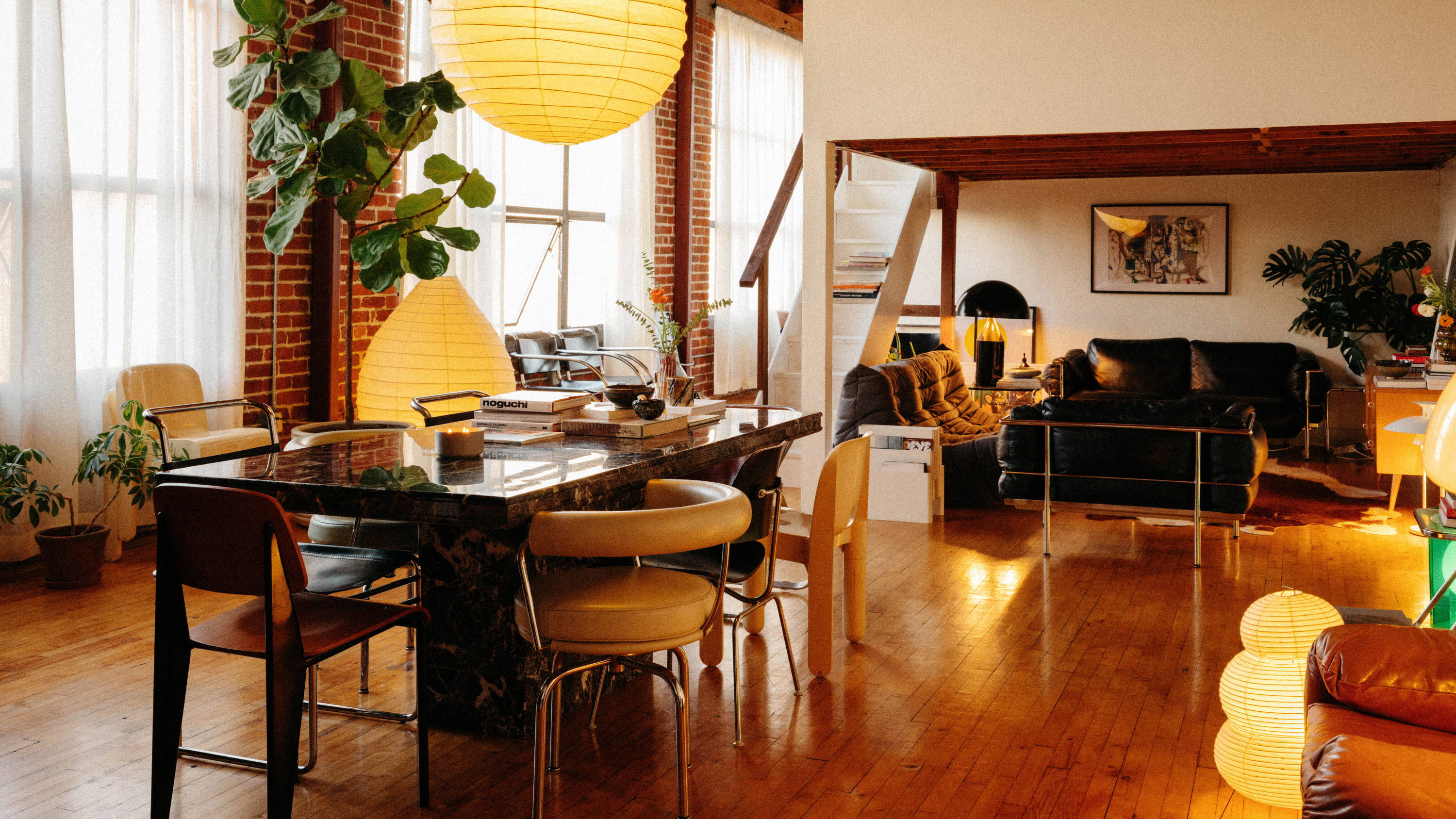 What are some of your favorite pieces in your collection?
This is very hard to choose — we love them all for various reasons as they complete our space and define different meanings. When guests come over, we love that they find that each piece has a story. Although our general interior style represents eclecticism, it somehow all works well together as each design, color, and material play off each other.
Do any have an interesting story behind any of them?
Each one comes with a special story, but there is one that particularly comes to mind. About a year ago, we purchased a Le Corbusier lounge set from this very kind woman whose late husband — a well-known architect — had these chairs since the early 1980s. She invited us into her home filled with incredible taste and works of art. She showed us where they once lived, and you could tell she had a hard time parting with the pieces. Still, it made it easier knowing they were going to a good home with a true appreciation and knowledge of the design.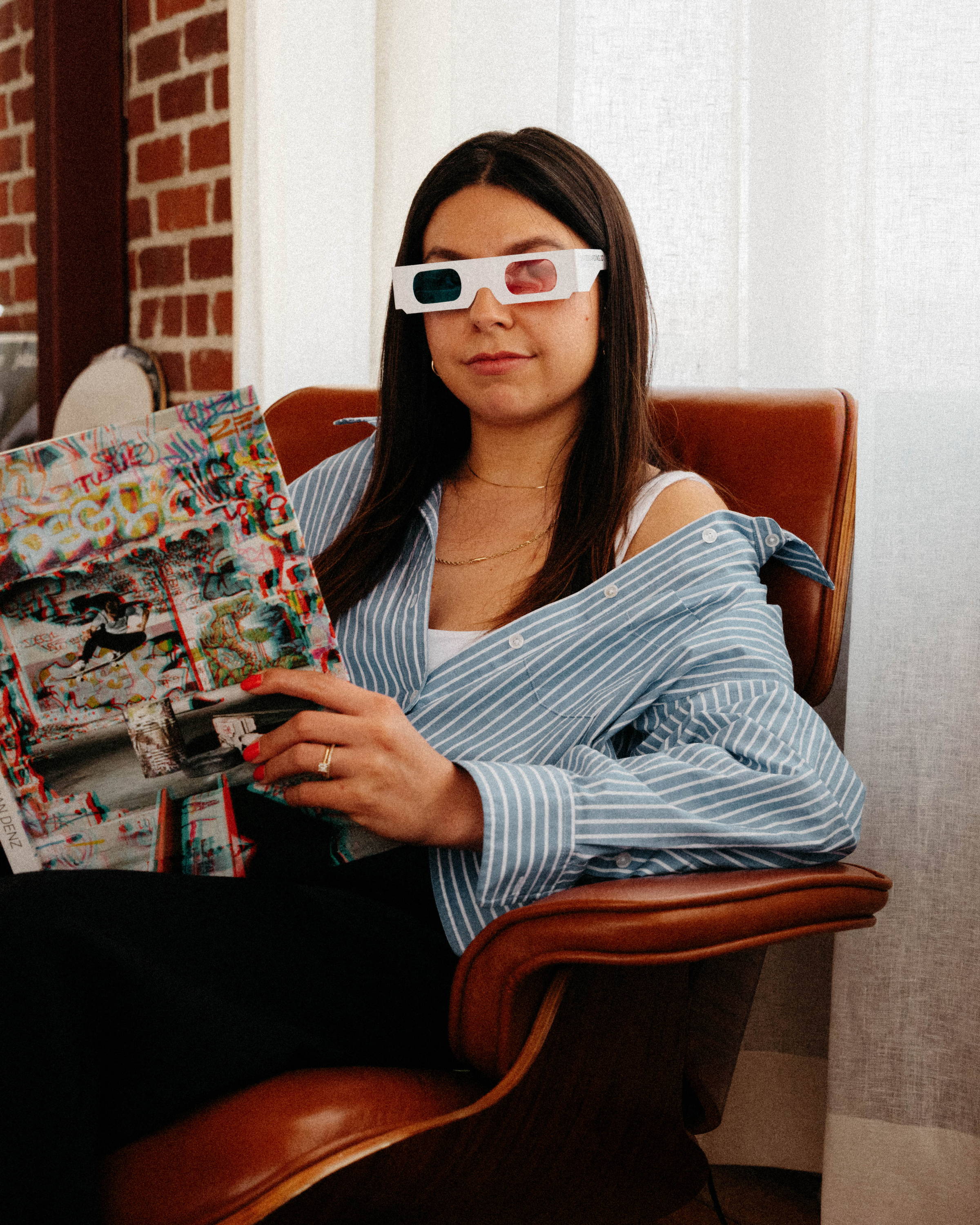 How do you go about sourcing your furniture and accessories? And what advice do you have for those looking to bring more vintage furniture into their homes?
We find that the best taste in curation comes from those who have been collecting for years and know a thing or two about good design. Fortunately, we've befriended a few individuals who acquire gorgeous vintage pieces and reach out to us when they find something suitable for our space and general taste. When it comes to bringing vintage into your home, it's important to feel connected with the piece, especially if it's not cheap. The worst is when you purchase something and don't absolutely love it when you get it home. It's equivalent, if not equal, to buying art. Go based on feeling and what you like. The nice part about collecting vintage is depending on the designer, most have a good resale value, so think of it as an investment.
Have you always been influenced by design?
Definitely, we often talk about how it has always been a part of our lives. For us, design is a lifestyle. Sometimes we feel like the term "design" is boxed in, but ideally, it can mean much more. Beyond subjects like fashion, interiors, and architecture, design can embody how you speak to others or the color of the coffee cup you choose to drink out of in the morning. We believe that design can be anything depending on how you view it. Sometimes, it may be overlooked in even the simplicity of everyday acts. Everything we have taken the time to appreciate in the smallest of formats contributes to what our home represents. Anything from a chair to a piece of art or something as simple as what toaster we use. Design can be everywhere if you take the time to stop and smell the roses.
Which design movement do you gravitate towards?
We'd probably have to go with the Bauhaus Design Movement. So many of our pieces come from this era, ranging from Le Corbusier, Marcel Breuer, and Mies van der Rohe. They are all favorite designers of ours amongst several others of this time period.
Although it is a new piece, why did you buy The Floyd Bed?
We were looking for something lower to the ground, clean and minimal, and, overall, a beautiful, functional piece that would stand the test of time. All these requirements checked out while deciding on our purchase.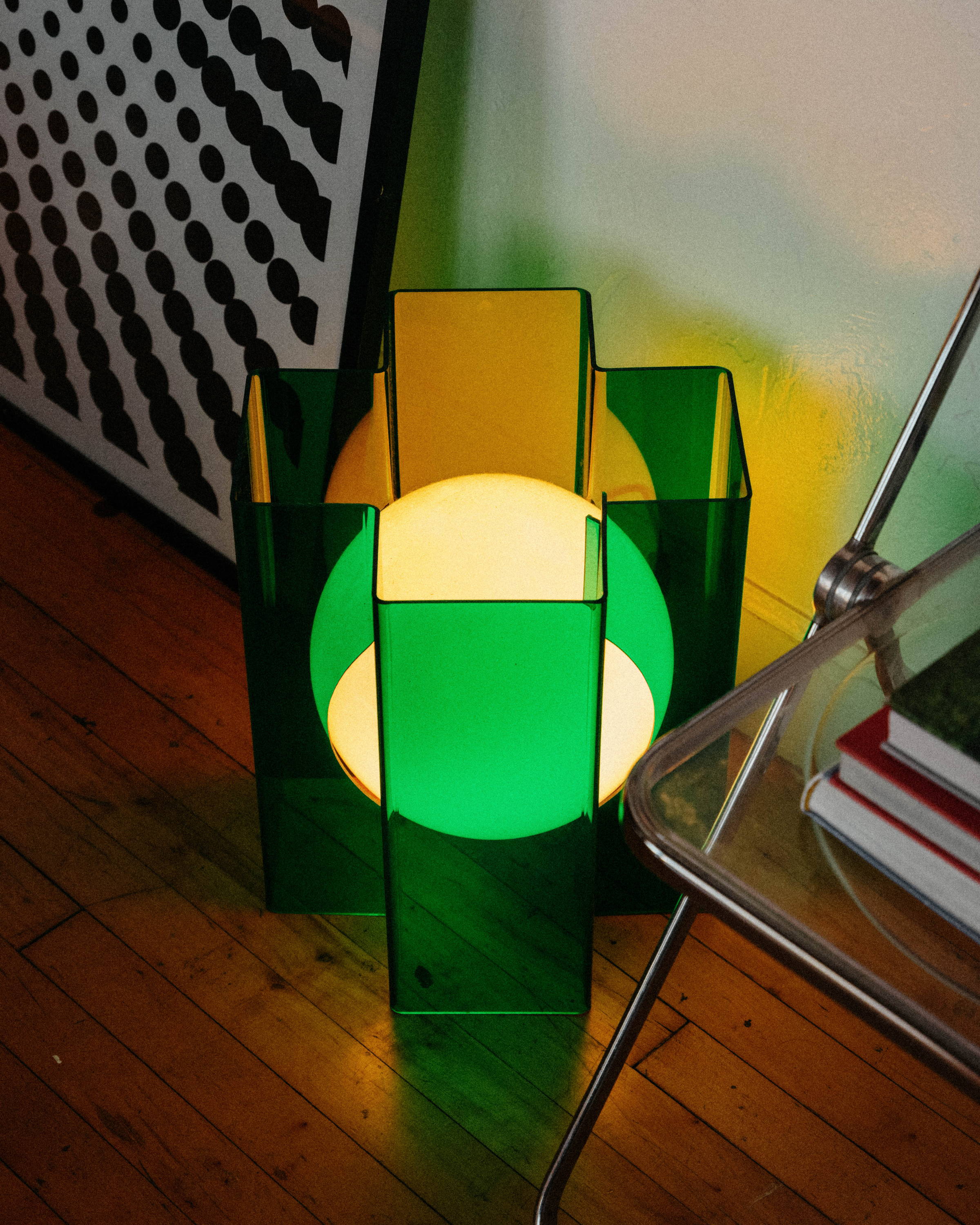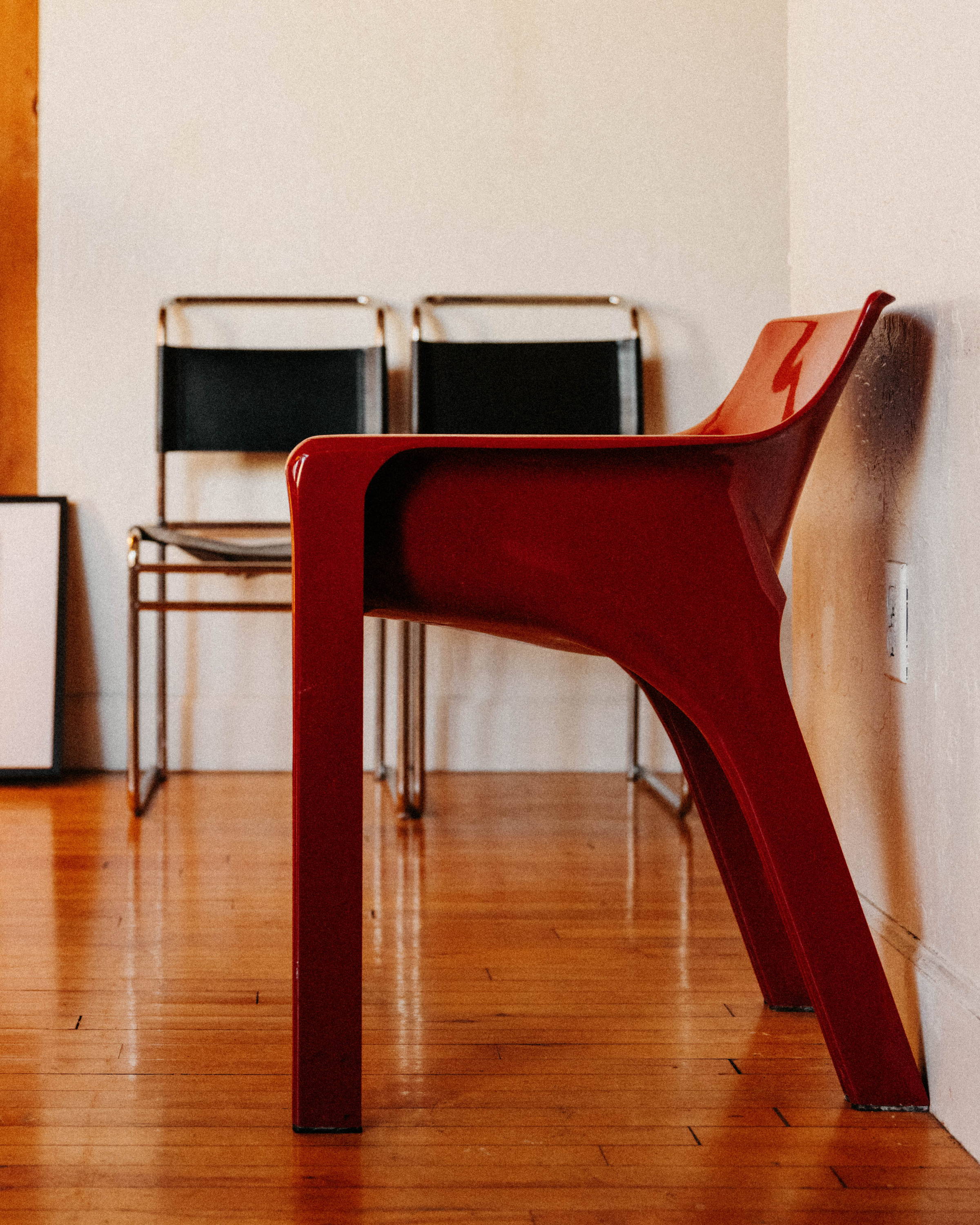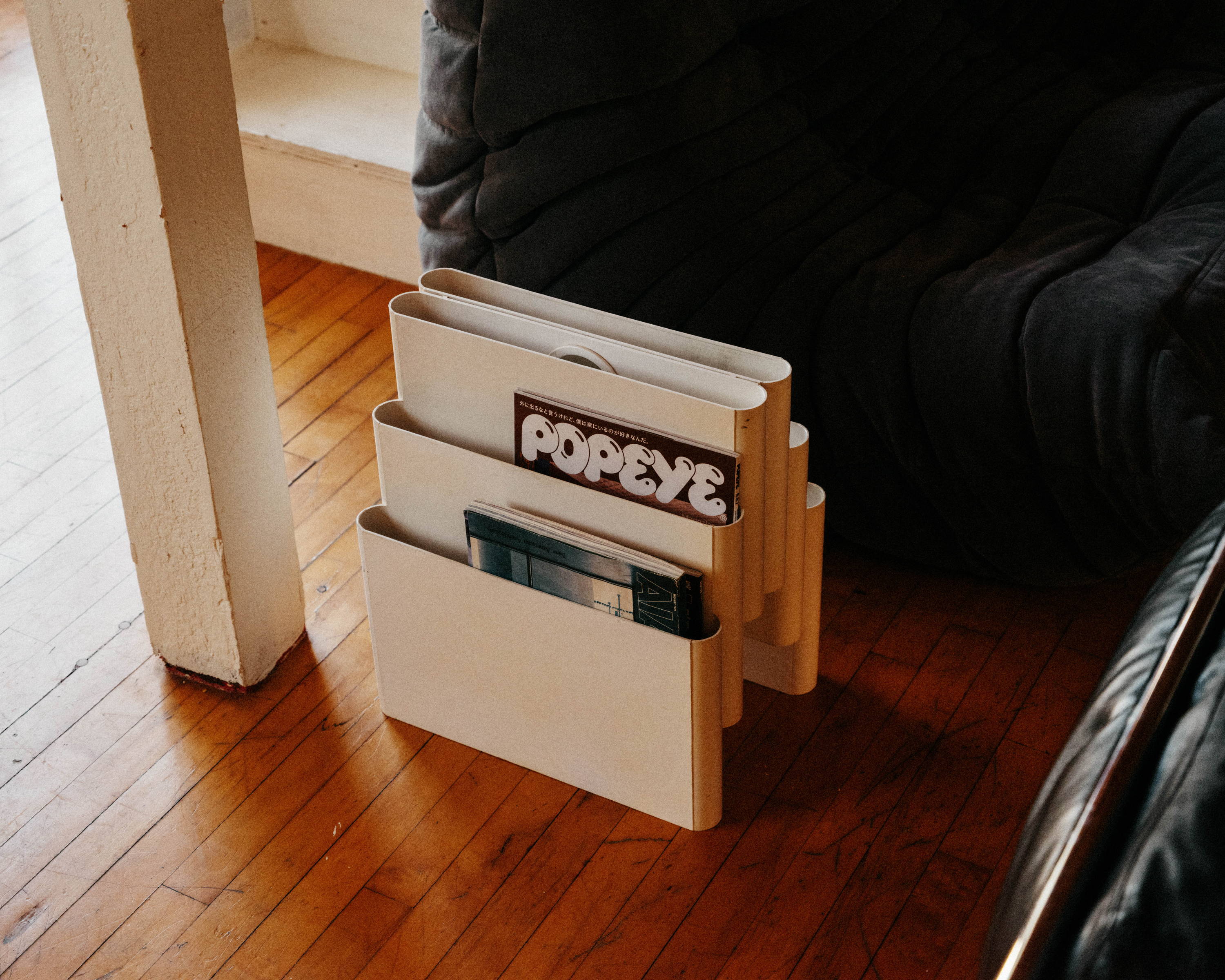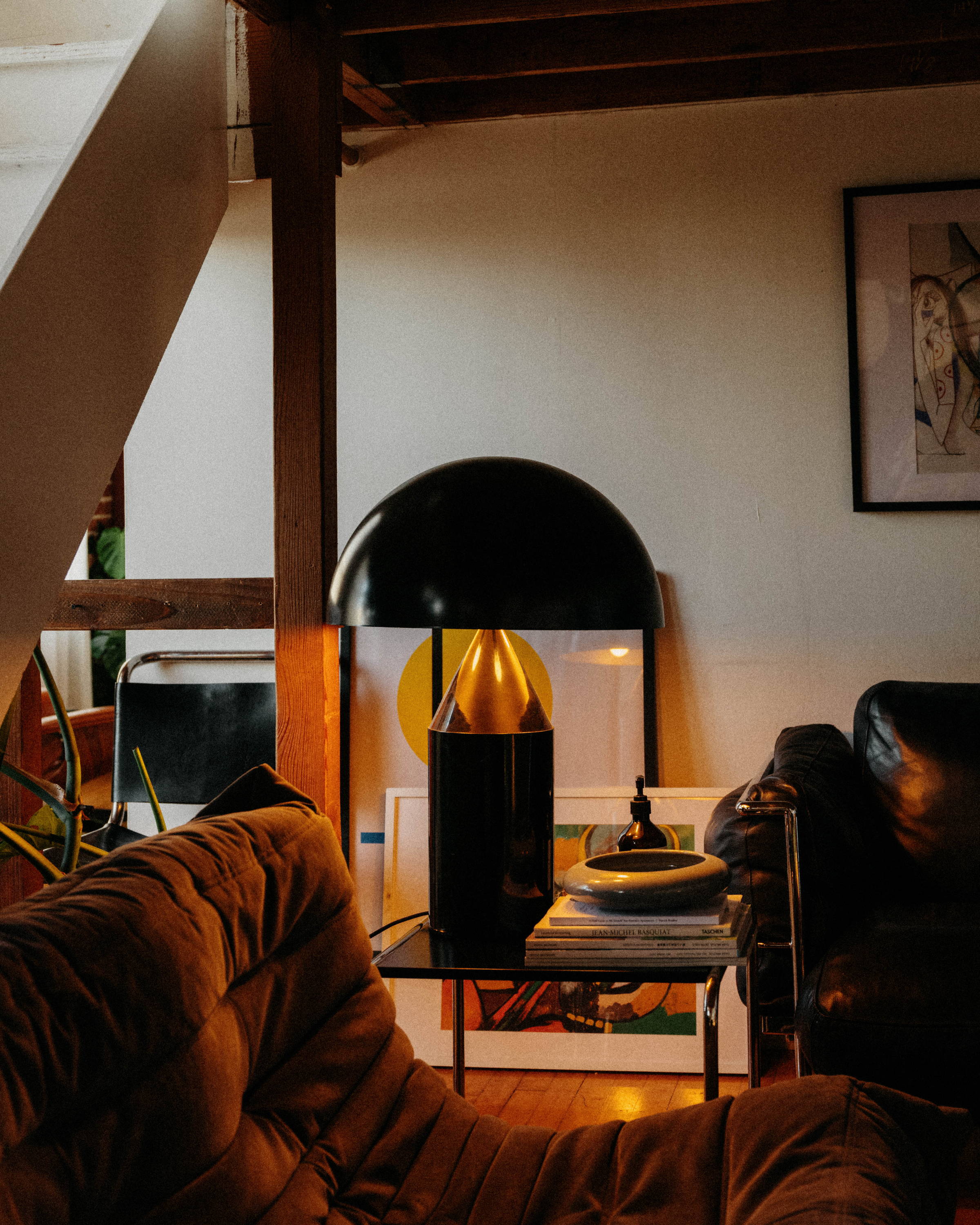 Describe your space in three words.
Harmonious, eclectic, individualized.
What is your favorite thing about your current space?
We love that we've created our own sanctuary. Personally, I feel blessed that it also functions as my studio workspace. It makes it hard to leave at times because it truly brings us peace, especially providing us with tranquility when coming home. We love the obvious bits about it: the brick, hardwood floor, and bright light, but it's also the sense of community that we have here in the building. The building houses many other creatives, ranging from a barbershop, photographers, designers, chefs, etc. We collectively support each other where possible utilizing each other's resources and talents. It's a beautiful thing.
For more about Jereme and Shelby please check out:
Photography by Jake Stangel.
This widget makes post narrow
This will be hidden in site