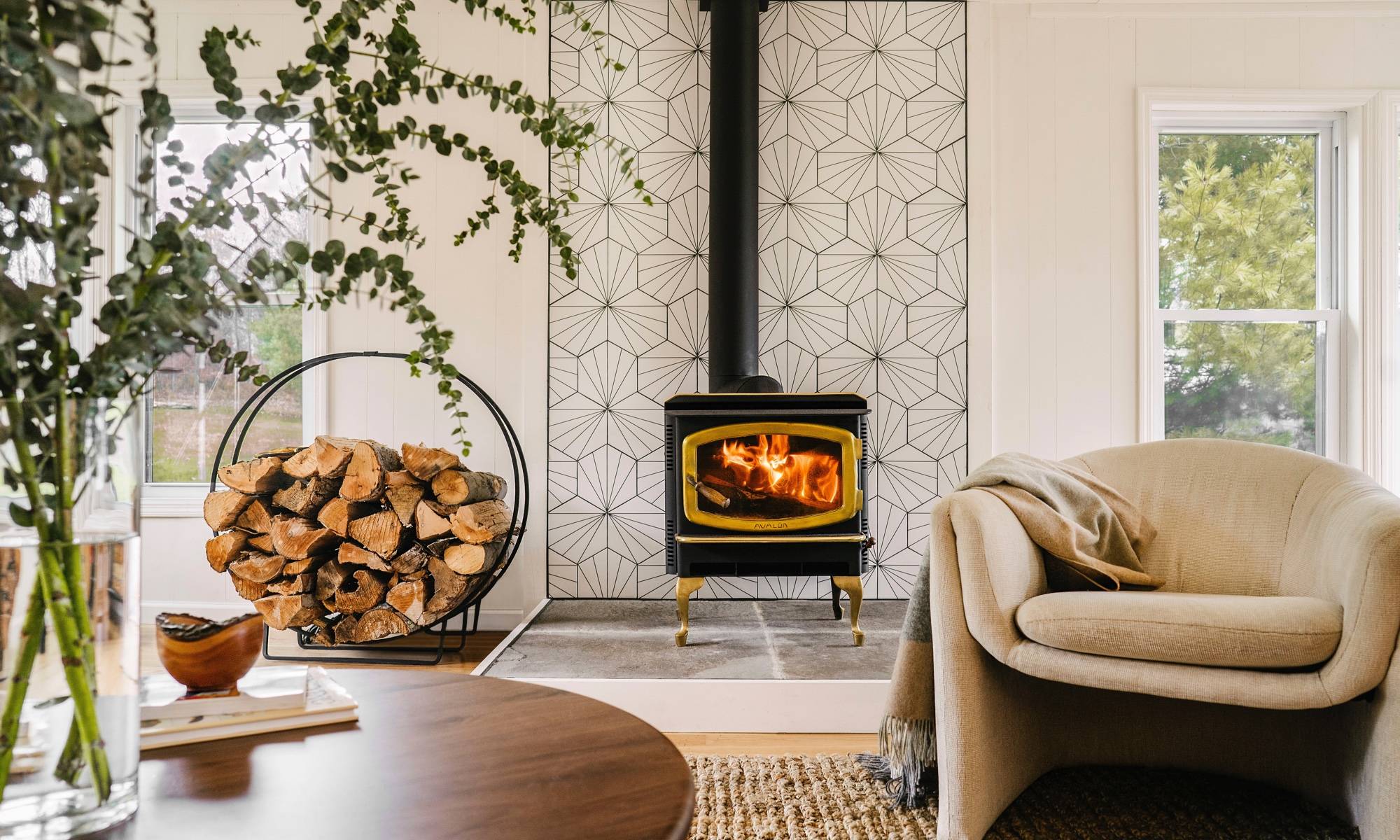 ---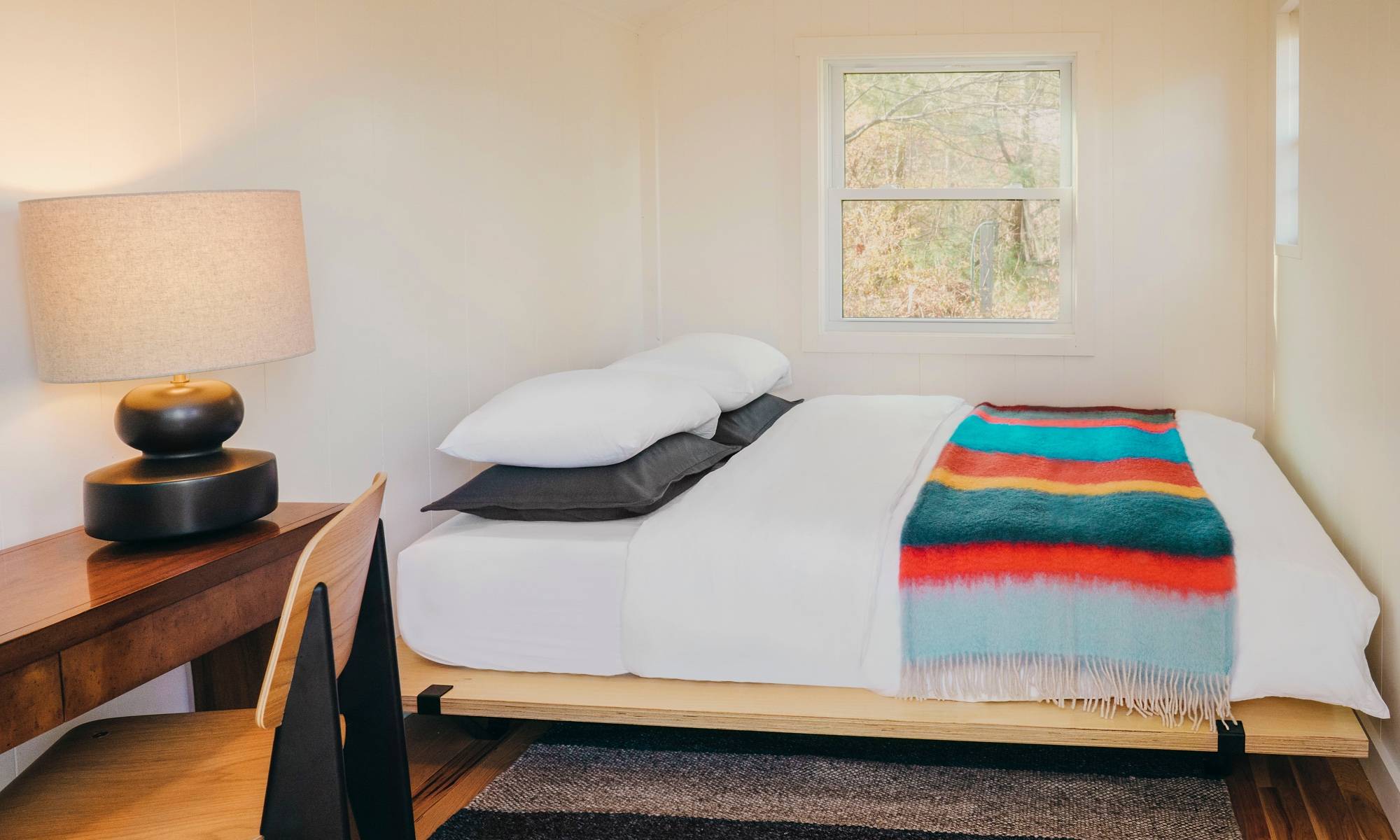 ---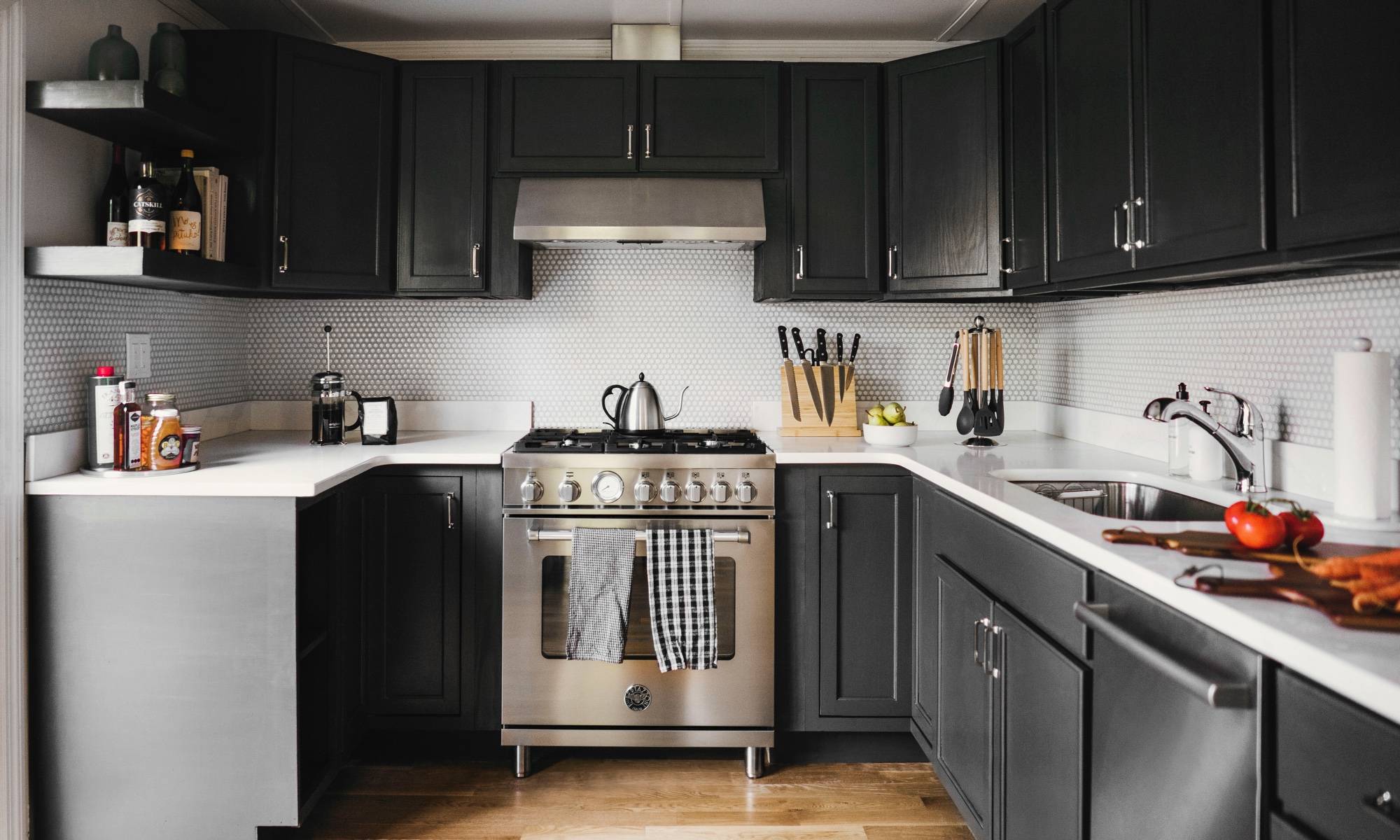 ---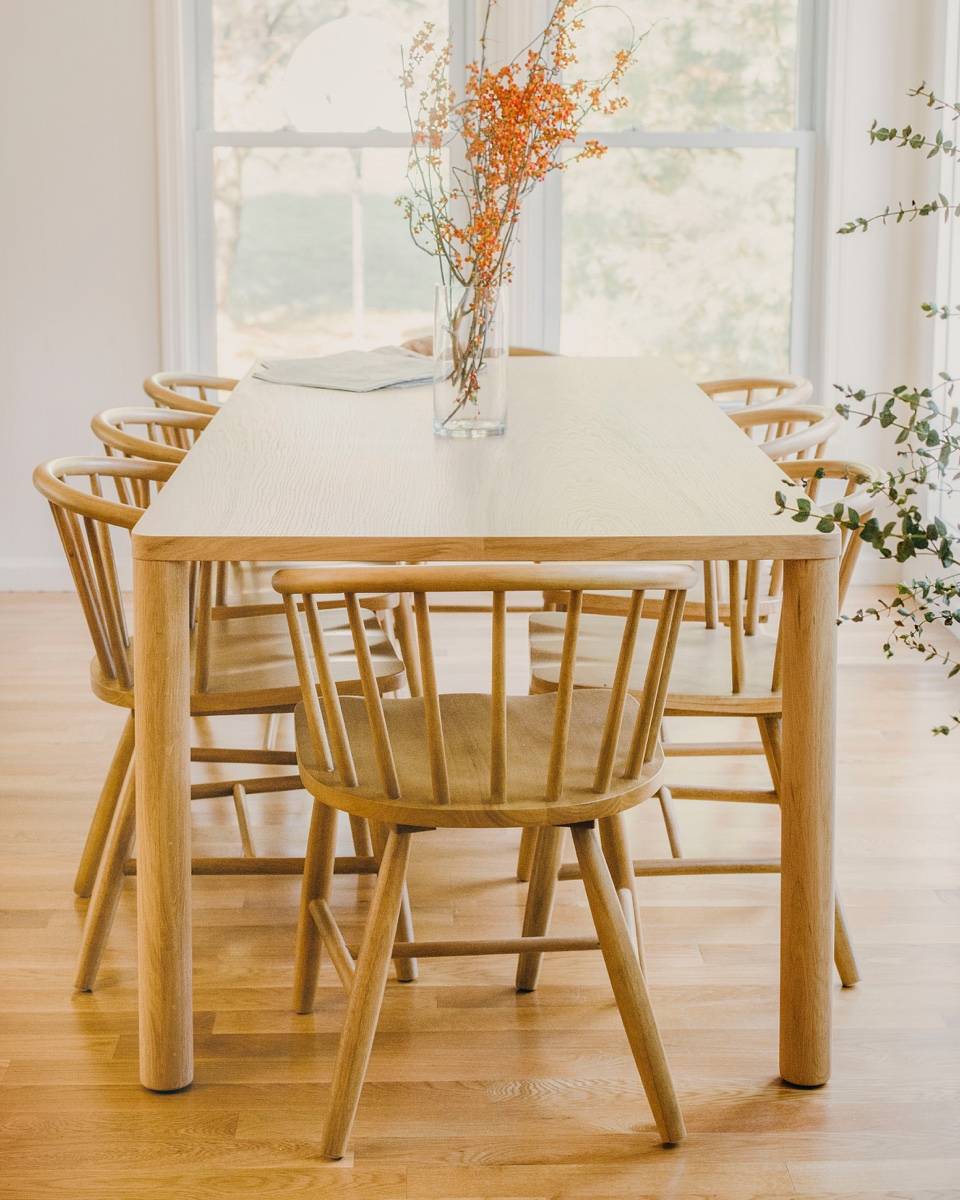 ---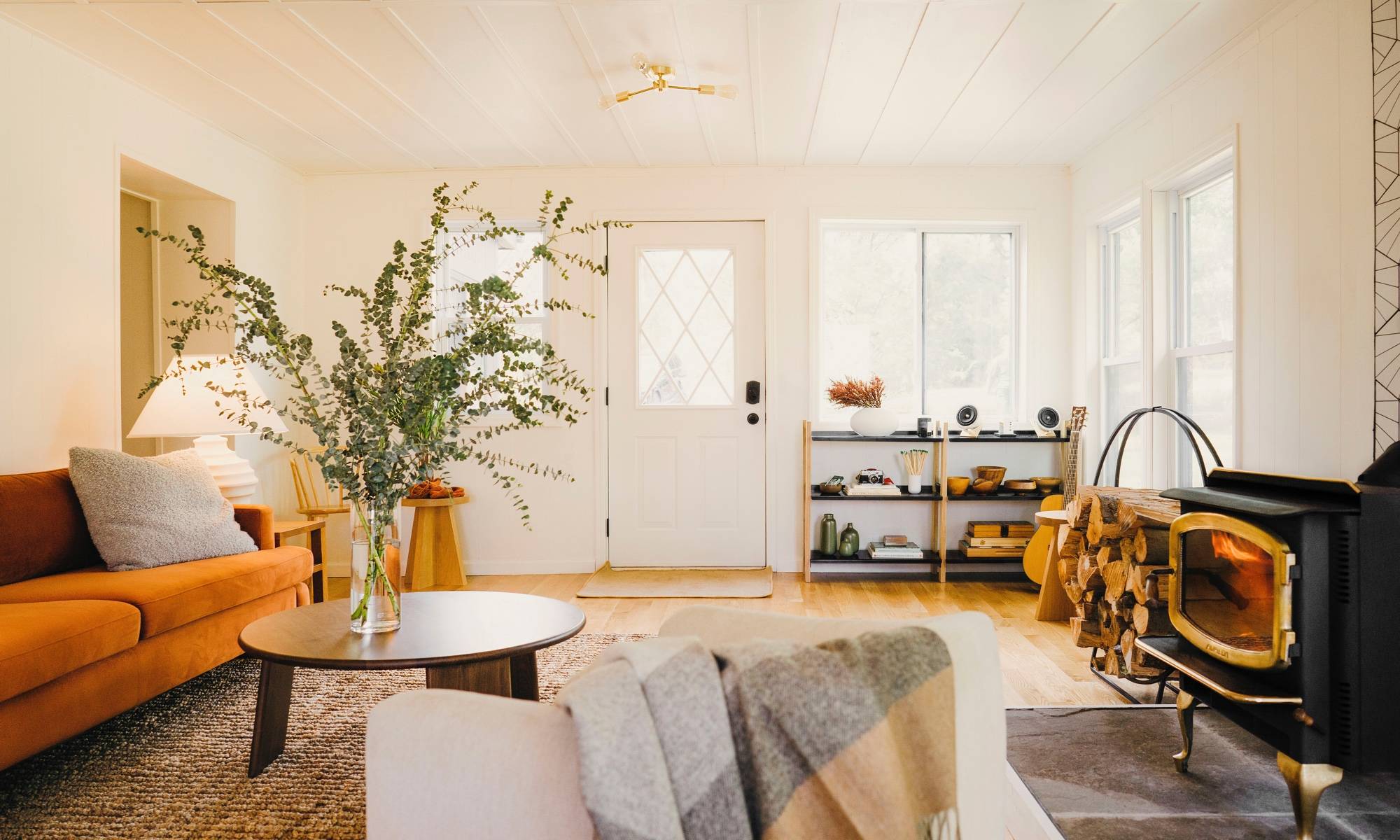 For Samantha Orley, the designer behind the Cranberry Pond House, it was important to create a space ideal for relaxation and connection. Inside the home, she's created a warm, luxurious take on a classic "camp" cabin that works perfectly in a setting that encourages outdoor exploration and quiet time.
We spoke with Samantha about the process of designing an ideal environment for her family and visitors, and what an ideal day upstate would look like.
Could you tell us a bit about yourself, and how the idea for the house came about?
I grew up in Toronto, Canada and spent a lot of time going "up north" to cottages - there are so many amazing lakes in Northern Ontario - and spent my summers going to camp in Algonquin Park, which is where I met my husband Matthew.
Growing up in Canada, there is such a culture of loving and exploring the outdoors. Having somewhere we could escape from the city and have our kids be outside all the time was always something we had thought about, and over the years we've spent numerous weekends renting various houses all over upstate New York.
We always knew we would want to share those values with a community and love being able to provide others with the experience we enjoy so much. We've loved designing and renting Cranberry Pond!
What's special about the house and the property?
The light-filled home has windows in every room, which really brings the beauty of the outdoors in. The living area has a vintage wood-burning fireplace for chilly nights, and a large dining table for entertaining guests, with sliding glass doors that lead to the expansive outdoor deck. The newly remodeled kitchen has its own views and access to the deck and is stocked with everything a modern chef could need.
The house is located on ten private acres, with rolling open meadows surrounded by wildflowers and gorgeous views of Cranberry Pond. You can meander down the quiet private roads or explore nearby hikes, roast marshmallows around the cast iron fire pit, gaze at the star filled sky, and just enjoy the fresh air.
Is there a certain feeling you were hoping to create as you worked on the design and renovation?
We wanted the home to feel cozy with a modern feel but still really livable. I wanted to include a lot of natural materials, with different types of woods like oak, walnut, and burlwood, along with jute and wool rugs, ceramic lamps, and complemented that with softer textures like comfortable boucle chairs and a burnt orange sofa.
We added color with custom textiles from Maharam that have a bit of a camp vibe but feel a little more luxurious.
Are there any details about the home that you put an extra level of care into?
In a pre-Covid world, we were frequent travelers and spent a lot of time staying in both hotels and rental homes so wanted to create a place with all the amenities we would want for ourselves. That includes a well-stocked kitchen with great cookware, condiments, and spices; toiletries from Public Goods; and luxury bedding and towels from Italic. We also have some down outdoor blankets for chilly nights!
Having two kids, we also know just how much "stuff" you usually need to travel with for kids so we try to make it easier on families by providing all the essentials. And while we purposely don't have a TV, we do have Bluetooth speakers, plenty of board games like backgammon, chess, Scrabble and Monopoly, and Balsam Fir incense.
The Catskills are such a beautiful place. What are some of your favorite hidden gems that visitors to Cranberry Pond could look forward to?
Livingston Manor is about 10 min away and a super cute walkable town with lots of explore-worthy stores and restaurants.
We love going to Main Street Farm to pick up sandwiches and local-made goodies, the Kaatskeller for pizza, Meg at Upstream Wine has an amazing selection (we leave a bottle of our favorite wine from there for every guest), Van Smokey for meat and jerky, Morgan Outfitters for gear rentals and other outdoorsy items, and Homestedt is small but has a great little assortment of Catskills goods. We also created a nearby hiking guide on Alltrails.
Which season is your favorite to visit?
Now that it's winter, it's been a lot of fun to be up there in the snow - we'll take our kids sledding, go ice skating on the pond, and we constantly have a fire going so it is super cozy.
We plan on building a dock in the spring to access the pond for swimming, paddleboarding, and canoeing, so we're really looking forward to enjoying that!
Do you have any packing recommendations for future visitors?
We love to unplug and spend time outdoors while at Cranberry Pond and we definitely recommend bringing a good book (or two), sweatpants and sweaters, hiking boots in the warmer months and snow boots and gear in the winter. And so that we don't have to leave once we arrive unless we want to, we'll usually plan our meals and do a big grocery shop before we leave the city.
What does your ideal day at Cranberry Pond look like?
Our days are always relaxed and slow. We're usually up early with the kids and will start the day by making a fire in the wood burning stove, we cook a big breakfast before letting the kids run around outside for a bit, then if we're up for venturing out we might head into town to pick up some lunch, then we all have "quiet time" before our next venture outside, whether that's a hike or just meandering around the property. After a big dinner and once the kids are bathed and in bed, we'll usually sit by the fire with a glass of wine and a good book.
Is there anything else we should know about the home, property, or area?
There are so many ] things to do at Cranberry Pond and in the Catskills — hiking, fly fishing, horseback riding, snowshoeing, golfing, and tennis — or just stay put at the house and enjoy!