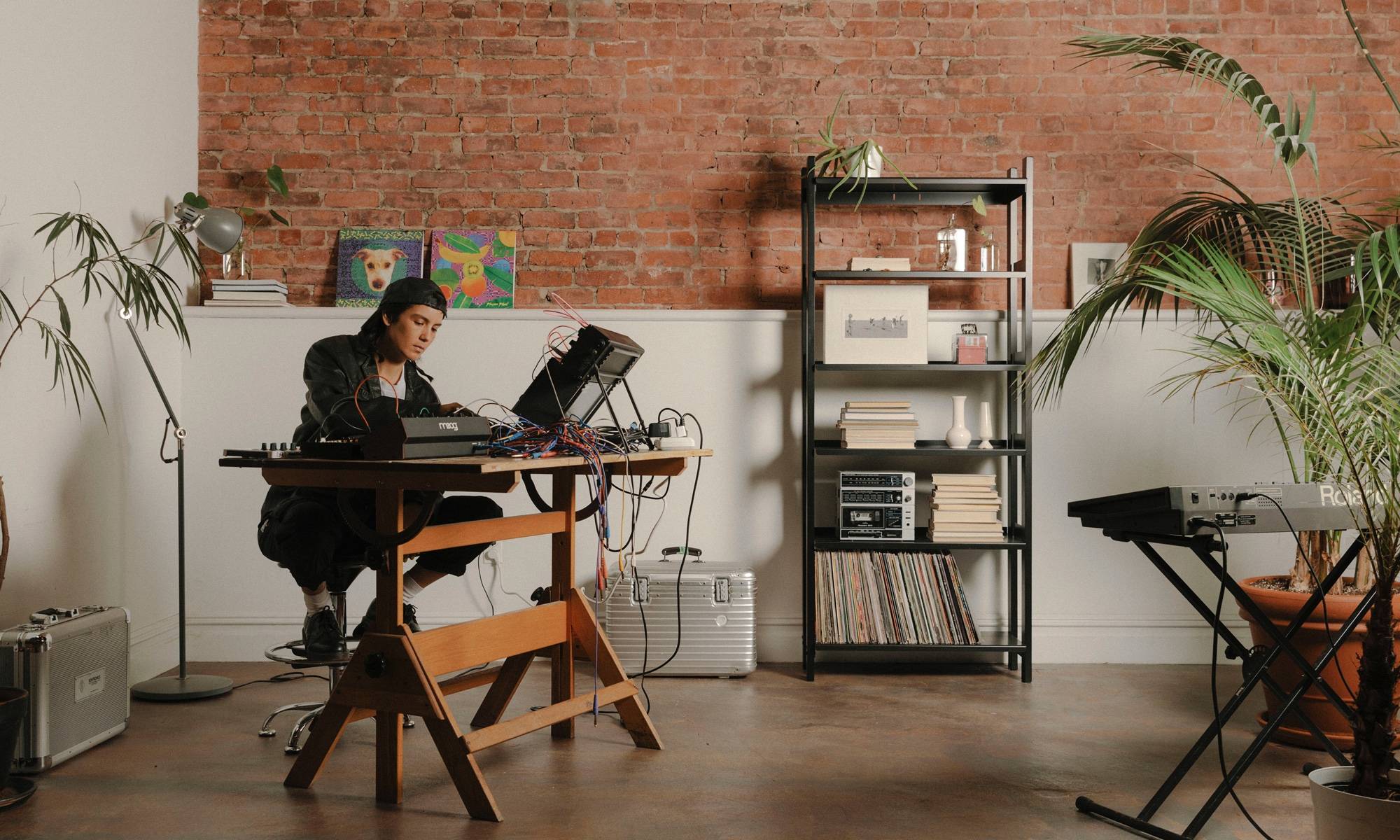 In the Studio with Kim Ann Foxman

The DJ is building an empire of sound.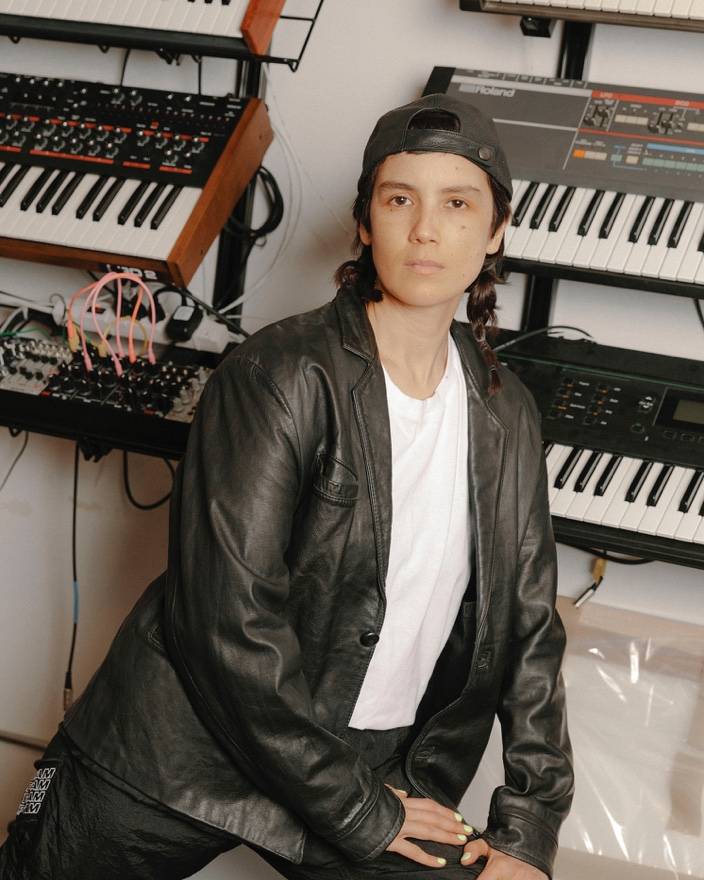 ---
1. Header Image: Kim Ann Foxman works from a converted firehouse in Brooklyn. / 2. The collection of keyboards.
Kim Ann Foxman brings her appreciation for the weird wherever she goes, from clubs in Berlin and London to intimate sets in New York. Now based in Brooklyn, Kim Ann DJs and produces music under her own imprint, based in an old firehouse that has become a creative hub for her like-minded friends.
She's known for her distinctive record collection and a refusal to be anything but genuine. With her typical generosity, Kim Ann let us take a peek inside her studio and find out which records she can't live without.
Could you tell us a little bit about how you got started as a DJ?
I started collecting records during my golden era of rave days when I lived in SF in 1995. I moved to NY in 2002, and I started playing out at parties friends were throwing. Eventually I also had my own party at the Hole. Later my involvement with Hercules & Love Affair gave me a platform to DJ more internationally.
Your sound has been described as "inimitable" and "confident." Has that been a consistent element of your work or did it take you time to arrive there?
I think as an artist, I've grown into myself a lot, and with that comes confidence, but I'll never stop growing and evolving and learning.
You have your own imprint, Firehouse, which is named for the old firehouse that houses your studio space (and your home!). Does living and working there provide a lot of inspiration for your creative work?
It's great to have a spot which I can work and live in the same building. The space does inspire me a lot, I have nice sunlight, big windows, lots of plants at home. I really like living and working on music in the same building. It's nice to feel free to work anytime.
Can you tell us about your collection of keyboards? We love how they're displayed like art.
I share my studio with my good friend Andrew Potter, who is one of the members I collaborate with on a project called Pleasure Planet. We also run [SELF:TIMER] together. It's nice to share a studio because we pool all our gear. We have a a lot of fun hardware including some nice analog & digital synths on wall racks because it looks really good, and it also saves floor space.
You draw on a huge range of sounds in your work. What records are absolutely essential in your catalogue? Like 'save in a fire' essential.
Too many to name! But here are a few off the top of my head for all time faves:
You're known for working with incredible fashion brands. Does fashion (and aesthetics in general) play into your work at all? What are you drawn to visually?
I have a lot of talented friends in fashion. so naturally my worlds crossover. Visually I like nice things with an edge, outside the box thinking.
Your latest release came out this fall. What's next for you?
I have a couple of solo releases coming out soon. One on Firehouse, with a nice remix by Luca Lozano , and another coming out on Emotional Especial, with remixes by Roza Terenzi, Dawl & Sween, & Violet!