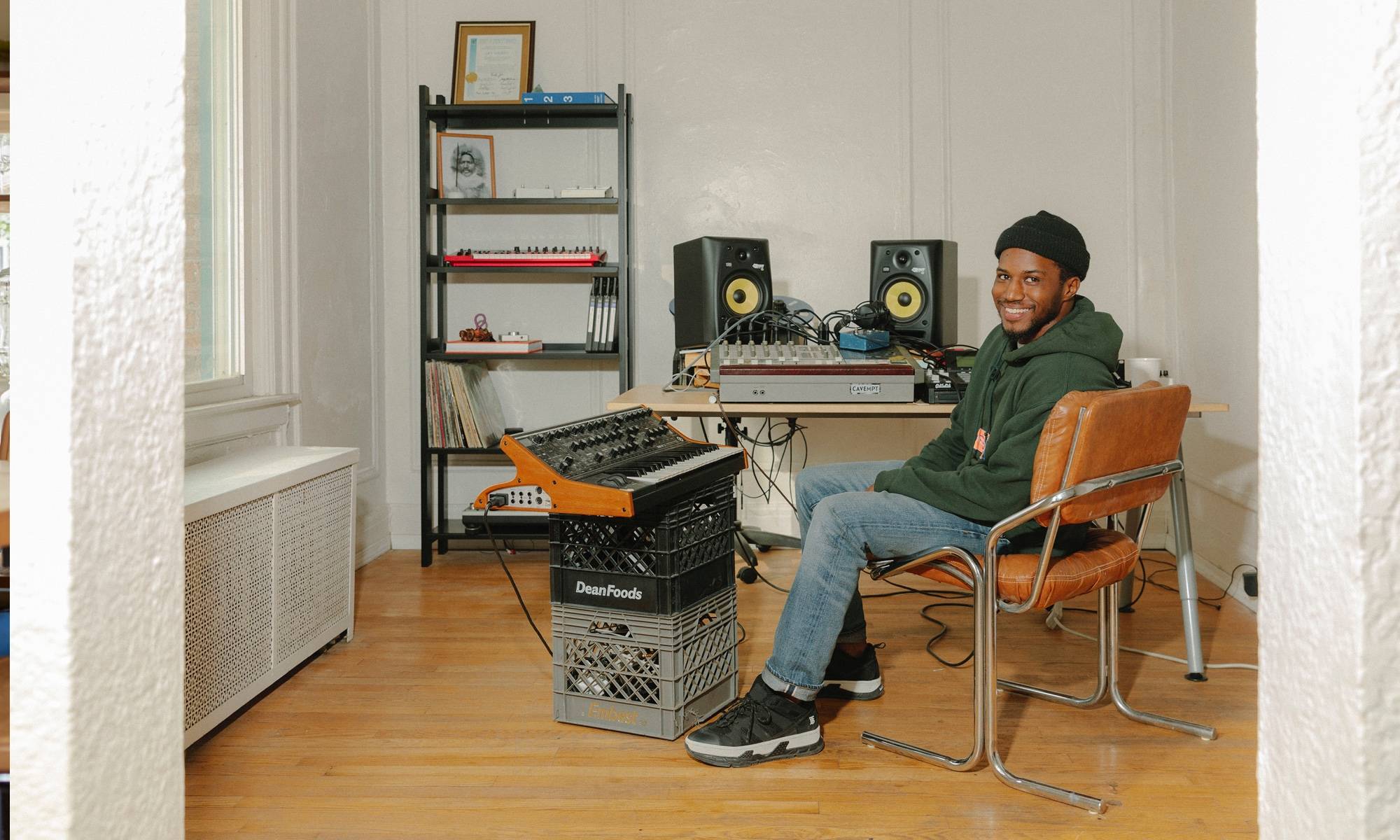 In the Studio with Jay Daniel

The artist is at the forefront of the new Detroit sound.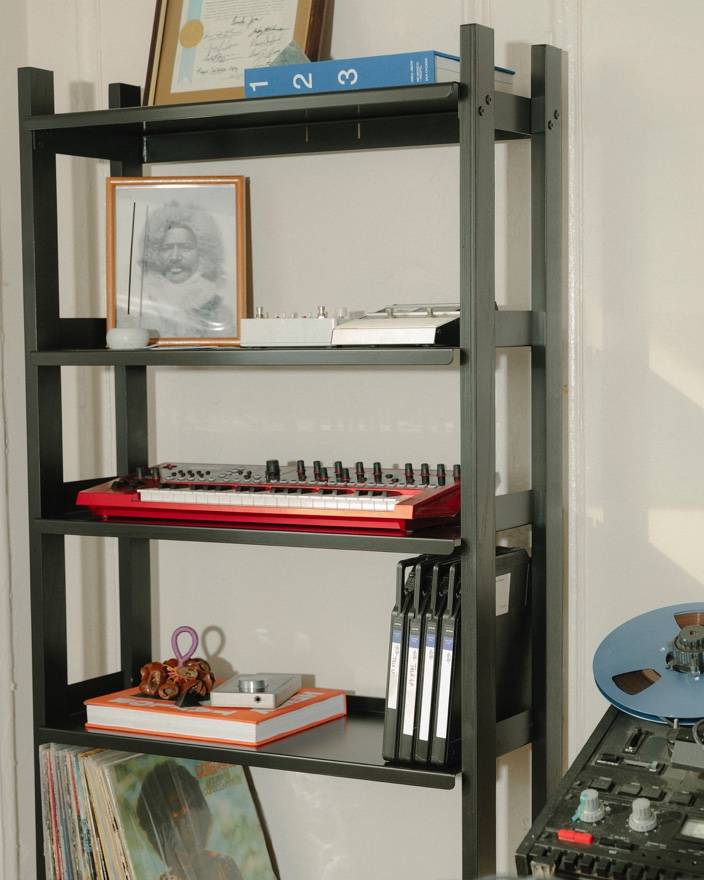 ---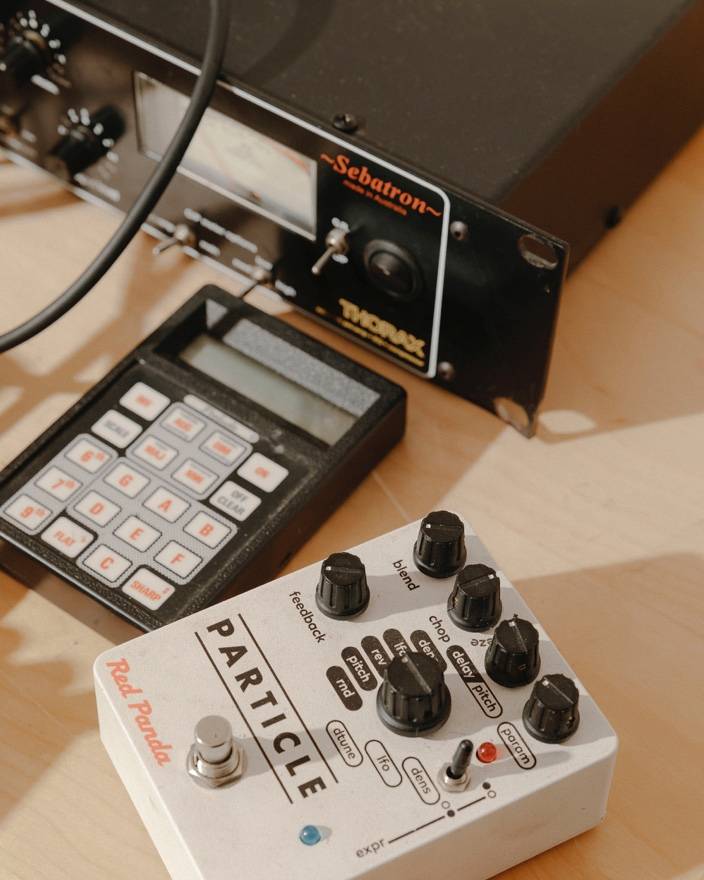 1. Header image: Jay Daniel works from his studio in Highland Park. / 2. A portrait of Matthew Henson, an arctic explorer and Jay's great great grand uncle. / 3. Analog production equipment.
Jay Daniel is one of the most shapeshifting electronic musicians working today. From his minimal studio in Highland Park spring lush, atmospheric sounds with a driving percussive heart. Notes and beats drawn from a wide array of influences interweave in Daniel's music, referencing his own musical forebears and the history of the city he calls home.
In a string of singles on major dance labels and in his three LPs, Jay Daniel is making a new Detroit sound. For our collaboration with Ghostly, we stopped by Jay's studio to get a glimpse of his process.
You've been described as part of the "next gen of detroit hi-tech soul", but clearly your work draws on a huge breadth of influences. How do you describe the music that you make?
I'd say that the music I make is pretty intersectional. I draw influences from different genres, I feel like that reflects how I was raised. I'd call my music lifestyle music
Listen to TALA, Daniel's latest LP.
You've been in Detroit for a while, but you spent parts of your childhood in other places. Does that play into your music?
Yeah definitely. I've lived in Detroit most of my life, but I was born in Maryland & spent some of my formative years there. I listened to gogo a lot as a kid & in high school. I think the percussive element that's so prevalent in gogo definitely carried over into my own music. Growing up between Detroit & Maryland I got the best of both worlds musically.
You use a ton of analog equipment to create your immersive, percussive sound. What drew you to that process? How has your process changed?
My process really just came from me wanting to find the most efficient way to make music. I don't use daws or anything because I like to be hands on. That comes from me being a drummer. My process has changed, but most recently I've gotten back onto the idea of taking my time when producing.
Does the environment you've created in your studio affect your work? How have you shaped the space toward your own creativity?
For one thing I get a lot of sunlight in my apartment, that definitely helps. I don't really let anybody in my home, & I think that same mentality can be attributed to my studio & my music. It's my safe space.
Tell us about that portrait of Matthew Henson on your shelf.
Matthew Henson is my great great grand uncle. He was the first person to reach the North Pole. I keep his picture & a few of my ancestors' pictures up just out of reverence.
You released your latest album, TALA, in 2018. What's next for you?
I will be dropping an ep very soon. It's called "SSD." I made a lot of music the last quarter of 2019 & these tracks were some that I felt were the most cohesive.