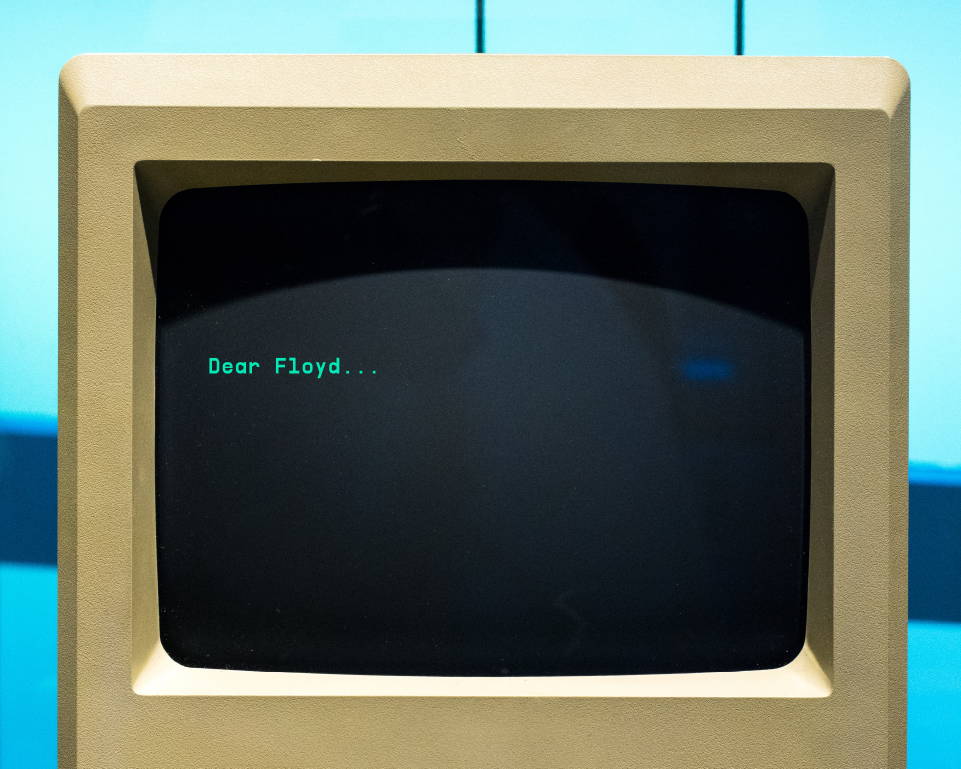 Floyd Helps you Hide Your TV

Dear Floyd solves a common problem — unsightly electronics.
Dear Floyd is back for April! This month, Floyd tackles the classic unsightly television. Don't forget that Dear Floyd is here to answer your questions about life, home, and all the complicated stuff in between. Send your pressing questions to dearfloyd@floydhome.com, and check back every month to see whether you made it into the latest column.
Q: Like many people, I'm working from home for the foreseeable future, which has me experiencing the failures of my current furniture arrangement. Including the sad fact that I rely way too much on my TV for entertainment. When I want to keep it off, it still feels like such a presence in my space. I'm in the mood to switch things up but I don't know where to start. How do I arrange my living room to look nice and still have a tv without it being the focal point of the entire room?
An age-old question. Since the days of vacuum tubes, we've been wondering how to distract the eye from an unsightly television. And certainly, no one would begrudge you some TV entertainment during this period of social distancing. Don't beat yourself up about wanting to distract yourself with a little Netflix. We can hardly blame you.
But, it makes sense that you're tired of staring at that big black screen. It can sort of suck the eye away from all of your actually-attractive attractive living room art and furniture. It's difficult to completely hide a flat-screen without an MTV cribs style custom cabinet (preferably with a motorized lift for the TV), but we've come up with a few strategies to minimize its presence in your space.
Find "Indoor" Storage Space
First, assess your storage options. Do you have an armoire or bookshelf that could potentially house a TV? We find that a TV becomes less unsightly when it is neatly encased rather than displayed like art on a wall.
This, of course, depends on the size of your TV. If you have a relatively small screen, try putting it inside a cabinet with doors. That may sound like a throwback to the 90s when entertainment cabinets loomed large over cramped living rooms like huge pine-wood sentinels. But the ability to close your cabinet doors over that gaping black screen is underrated.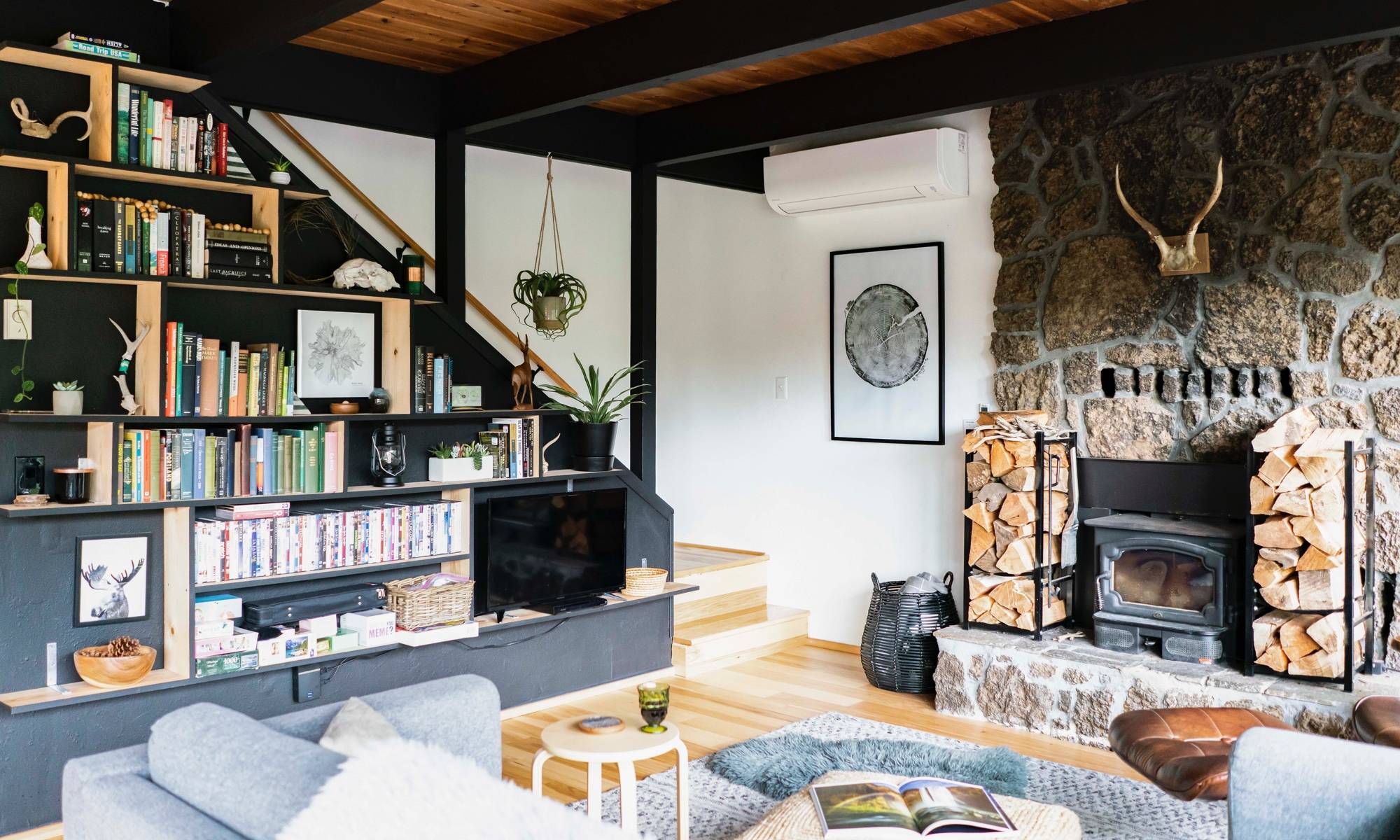 Create a Gallery Wall and Blend In the TV
If your TV is permanently affixed to your wall (or, like many, you have misplaced the feet you took off to hang it there in the first place), it can be useful to distract the eye from the TV rather than remove it completely. There is likely plenty of wall space around your television, so use that real estate to create a gallery wall of some of your favorite pieces.
If you arrange your art carefully, you can create a pleasing vignette. The inherent busy-ness of a gallery wall is the camouflage magic here. It works particularly well if you can keep your TV out of the center of the arrangement — try moving it a little to the left or the right.
Off-Center Placement Helps A Lot
That off-center trick also works without a gallery wall. It's just the truth that your TV will be the focal point of your room if you hang it over your fireplace or arrange all of your seating to face it directly.
Try switching that up: either relocate your screen to a corner (that's still visible from the sofa). A smaller table or bookshelf can work well as a media stand in this instance. Or switch up your seating arrangement. Remember that you probably don't sit upright, face forward, on your sofa watching TV anyways — try rearranging to place the TV at the end of the sofa, where you can see it and also be fully horizontal. You might surprise yourself with how comfy your new arrangement is. No more straining your neck to see your over-the-fireplace television.
With a little ingenuity, your living room will no longer feel like a multiplex. Give it a try and see how small changes can totally transform your space!
This widget makes post narrow
This will be hidden in site