How to Design with Versatility in Mind

We spoke with interior designer Noz Nozawa about the best ways to make forward-thinking design choices.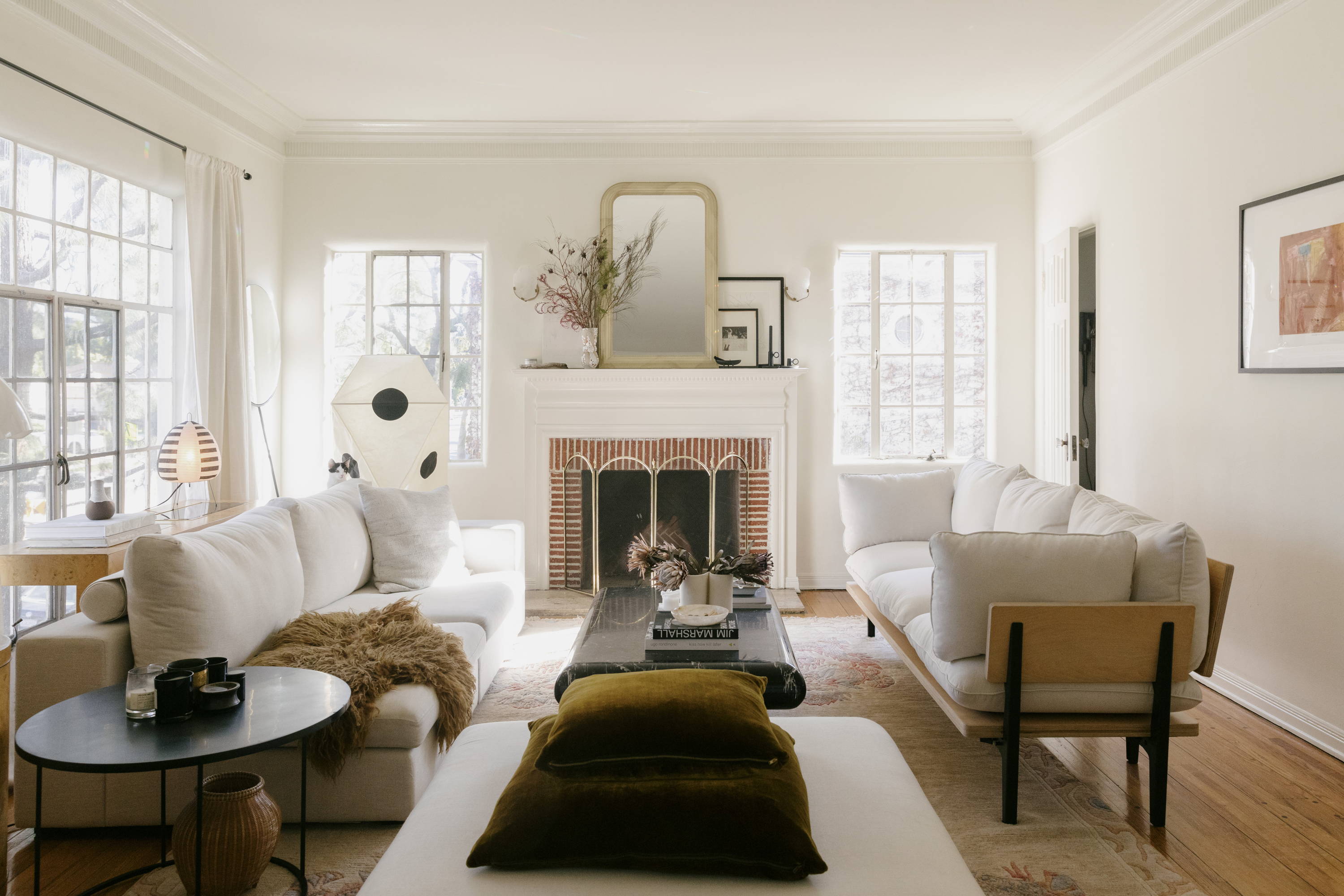 ---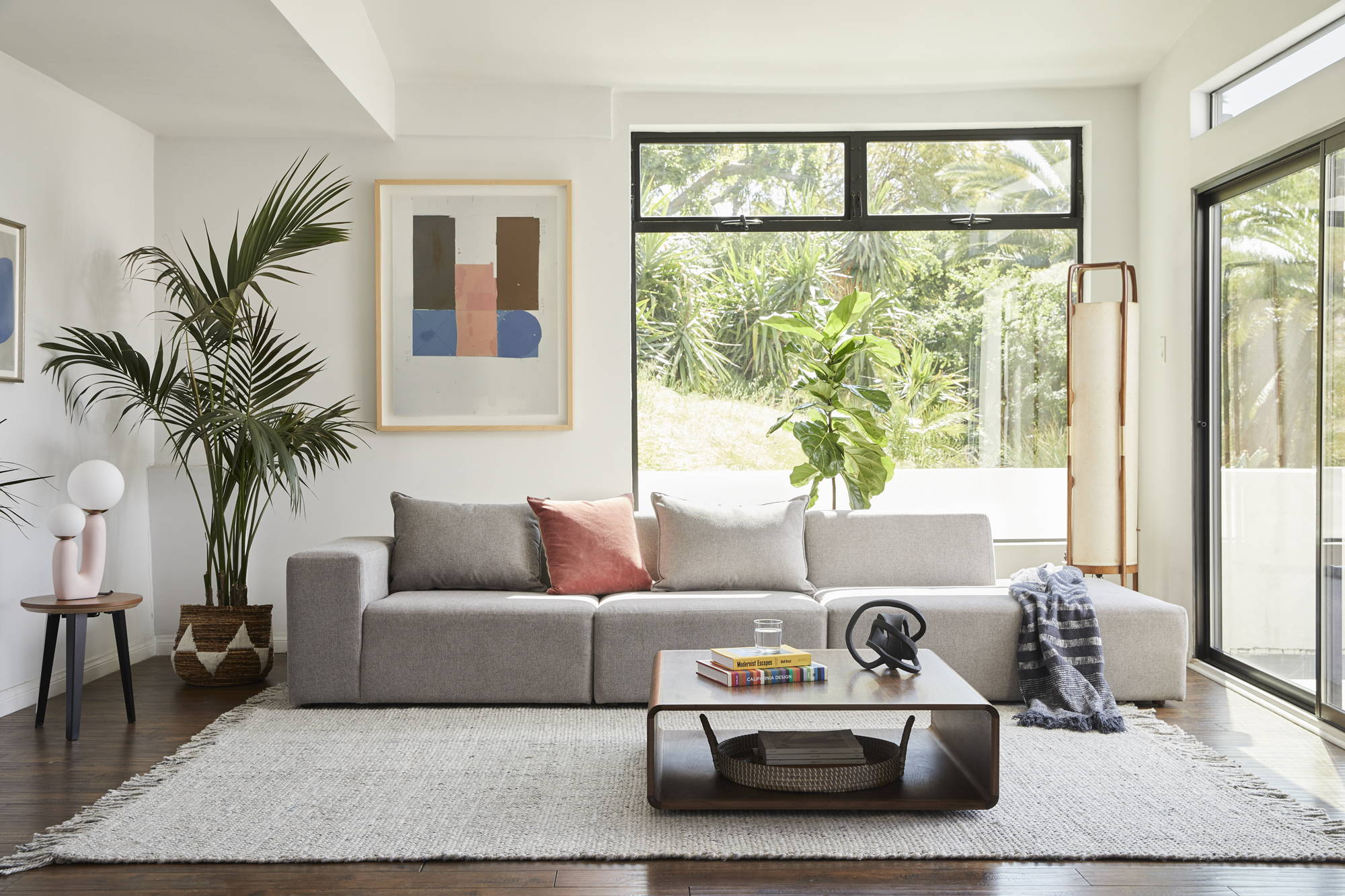 ---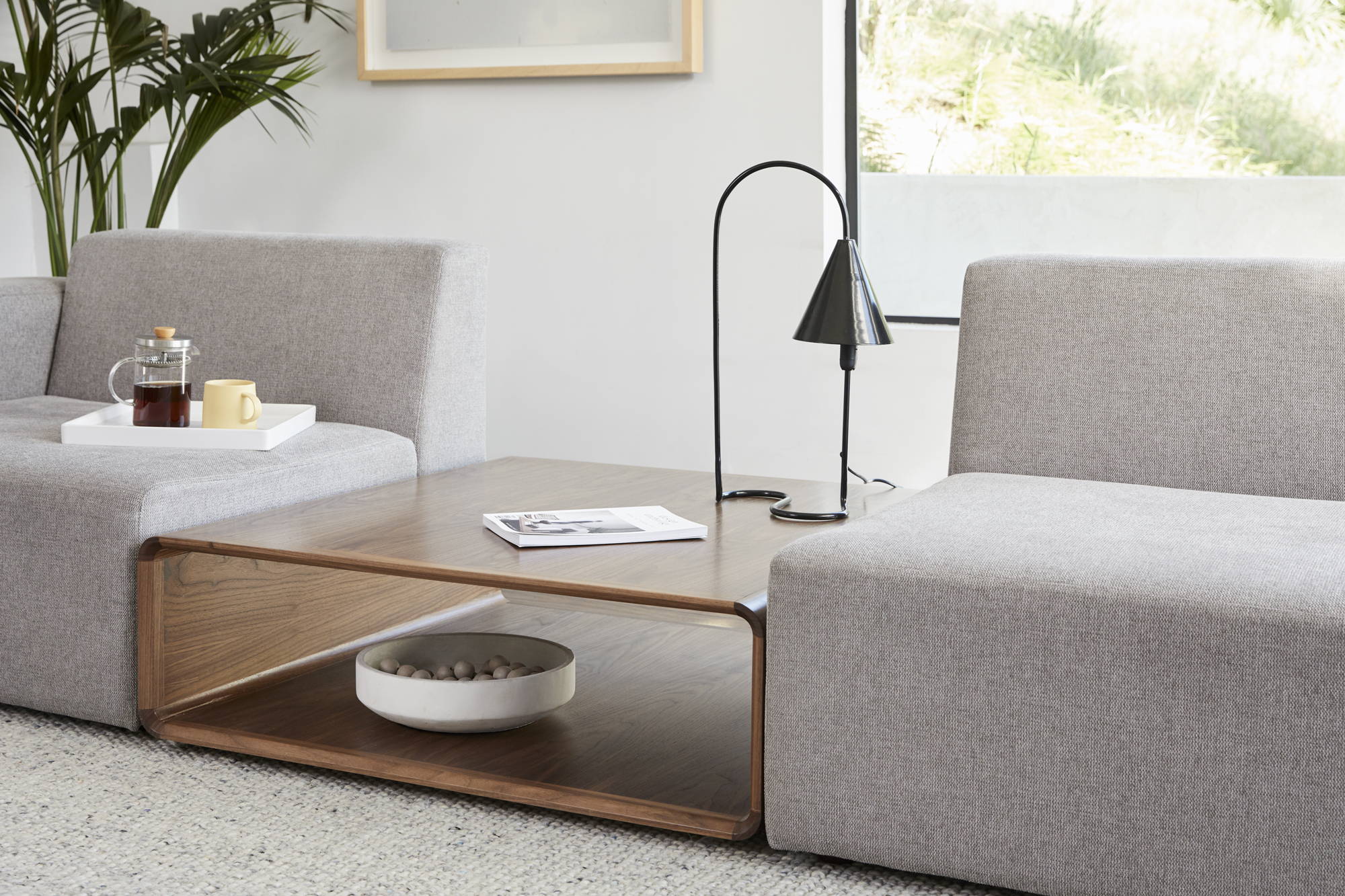 ---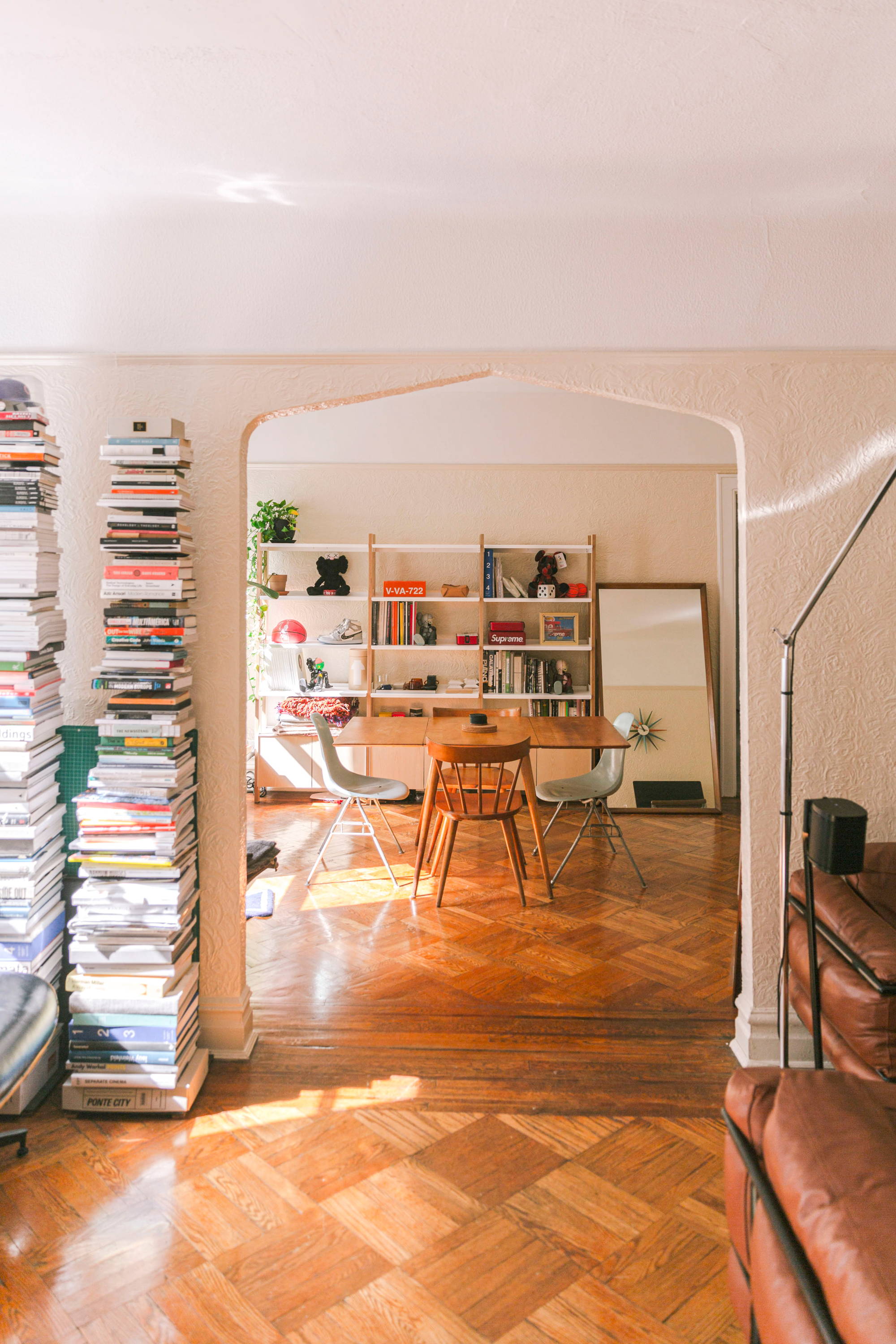 1. Madelynn Furlong's living room is laid out to host her friends and family. / 2. A modular Sectional can be a single large piece./ 3. Or you can separate your Sectional components if your needs change. / 4. Creative director Justin Ryan Kim's home is full of treasured objects, and they've traveled with him through several apartments.
The average American moves more than 11 times in their lifetime. That's a lot of moves — and it's easy to see how even the abstract knowledge of a future change could make it difficult to make permanent-feeling design choices in your current space.
It can be hard to commit to a forever design, especially after a year spent at home, when a lot of us have rearranged our living space at least once. Yet, it's so important to create space for yourself, particularly if you're starting with a blank slate.
But how can you create a beautiful space that feels "complete", while still making smart, eco-friendly purchasing decisions and avoiding waste?
We spoke with San Francisco based designer Noz Nozawa about how she approaches these issues with her clients and in her own life. Noz is known for her collected, colorful designs that are beautiful and personal, yet always functional.
We wanted to understand how a design professional starts with a 'blank slate' space, and how she approaches choosing pieces that will stay with the owner for years (and moves!) to come.
---
Interior designer Noz Nozawa in her San Francisco home.
---
Start with Space Planning
According to Noz, the first step is thinking functionally: "I always say, I can make anything beautiful, but if it doesn't actually work, it's not a good design. So I always start by trying to understand how the space is going to be used, and what can we do to make that come to life in a way that adds a lot of joy and a lot of seamless happiness to that client's life."
Understanding how the room is used comes down to the most basic elements of your daily routine. Do you always start your morning with yoga? Then you'll want to lay out your space so you don't have to rearrange heavy furniture to roll out your mat.
If you like entertaining at home with friends & family over, you'll want to make sure you have lots of flexible seating. Noz suggests using these considerations to create a small-scale model of the space and play with layouts. It can even be as simple as a rough drawing in a notebook.
"Get out that tape measure and get out a piece of graph paper and literally draw different size couches and different size dining tables, based on the number of squares, and just move them around. It's really like making a dollhouse out of paper." By playing with these roughly to-scale components in your space, you can begin to see what you'll need in your space to create a comfortable home.
Invest in Modular Pieces
Noz firmly believes that it can be worth it to make an investment in a piece that you'll be able to take with you when you move apartments or buy a home. She's a big fan of modular pieces for her clients who know they'll be changing up their space.
In a recent project, she knew her client (and friend) hoped to move to a larger apartment in the next few years. Although his current space was smaller, she chose a large sectional in multiple pieces that when arranged together was almost too big for the space. But, her plan took that into account: "It's a huge sectional, but we turned one of the end pieces into more of an ottoman. We created a separate chaise lounge so the arrangement in the space is not the full 11 feet long."
Noz emphasizes that the beauty with modular furniture like the Sectional is that you have the ability to create many different seating arrangements. "That total length of couch is going to potentially be 11 feet in another apartment. Or it might become a sofa and another sofa, where we break up the four or five chunks into two different pieces that face each other."
Rearrange Intentionally
But what about rearranging in a space you already live in? Beyond breaking up your sectional into different seating arrangements, Noz advocates for frequently trying out new things in your space.
She loves to use what she already has to create a fresh feel in her space, without buying a bunch of new pieces: "I'm a huge proponent of trying not to buy anything new when I rearrange, not just from a sustainability standpoint, but also just because learning to accept and love things that may not be perfect, but are a part of your story, is really cool, and that adds to the texture of a space."
When she approaches rearranging, she starts by thinking about what she hasn't been able to look at or enjoy lately. Then she'll play Tetris with her furniture to try highlighting those windows or art pieces. And, she reassures, "If it's terrible, you can always move it back!"
Buy What you Love
Noz's most important advice? Buy the pieces you fall in love with, and you'll be able to find a use for them in the future.
She knows that favorite pieces can create big emotions, and recommends following that feeling: "If you know in your heart that this is giving you big feelings and you're feeling a major connection to that piece, allow yourself to have it, allow yourself to treat yourself to it. And if it's upholstered and it gets a little messed up, you can always reupholster it someday in the future."
In short, instead of trying to fill up your space all at once, take the time to find the couches, end and coffee tables, rugs, shelving, and other core pieces you love. In the long run, you'll prioritize using them no matter how your space changes.