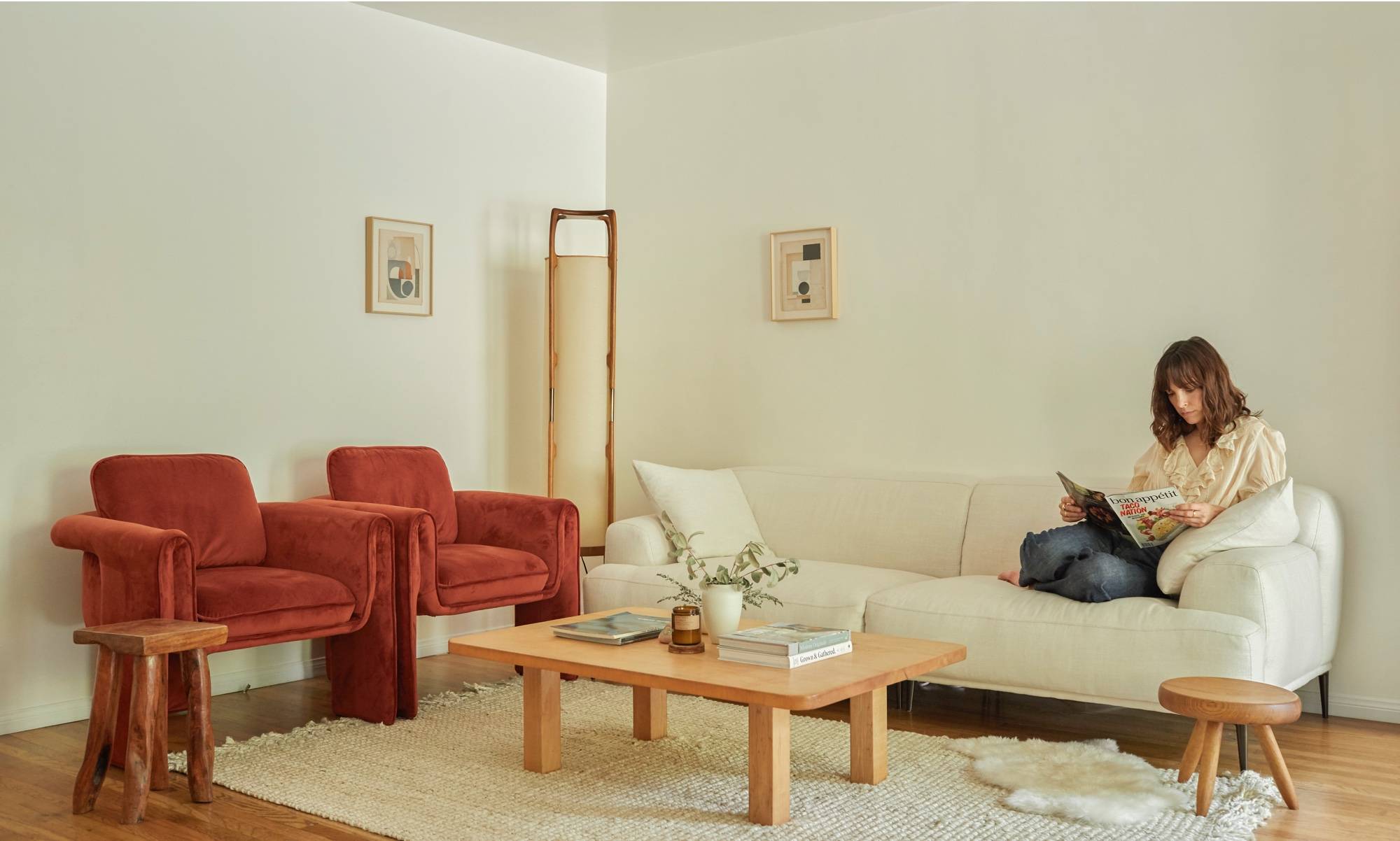 Jodi Balfour's Welcoming Echo Park Bungalow

A space designed to embrace friends and family.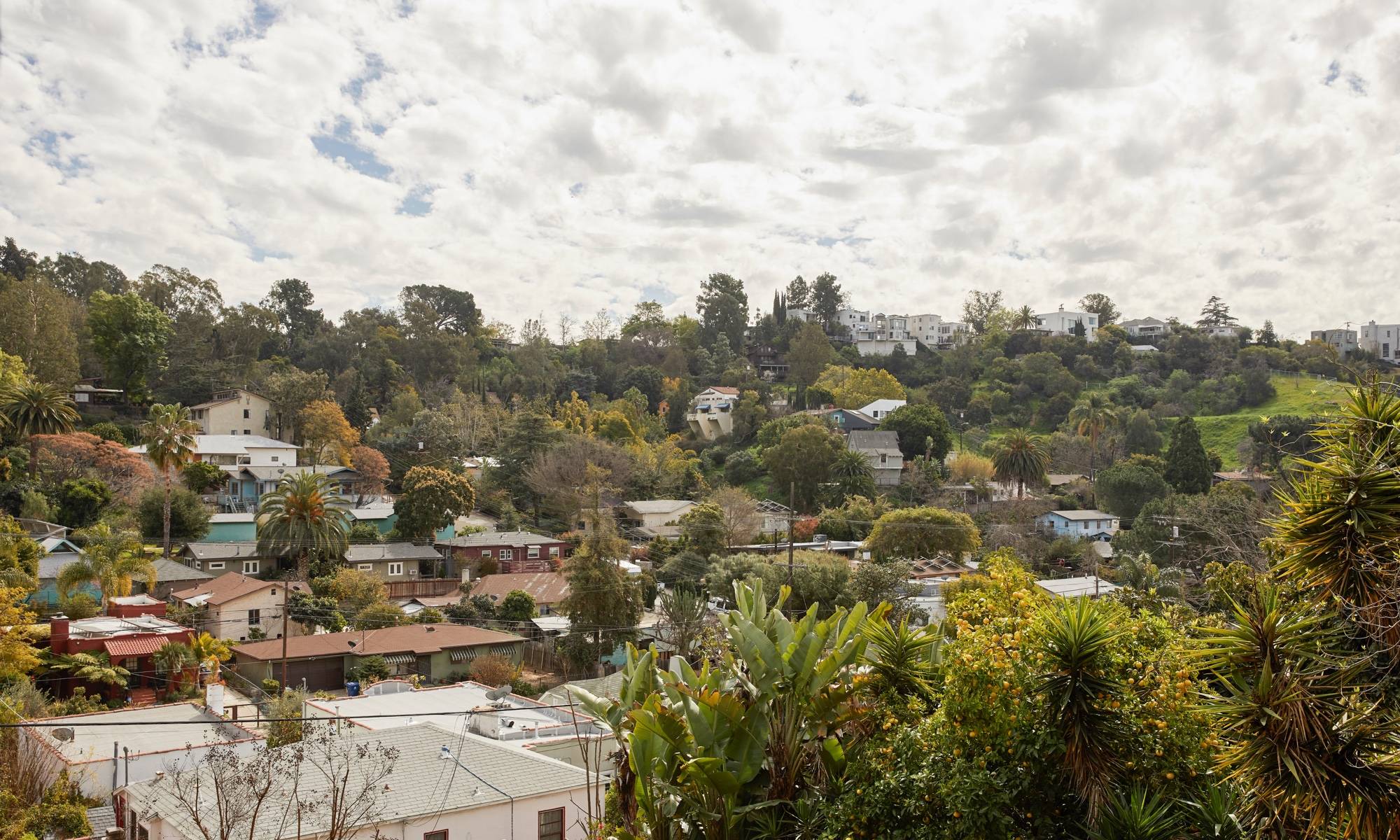 ---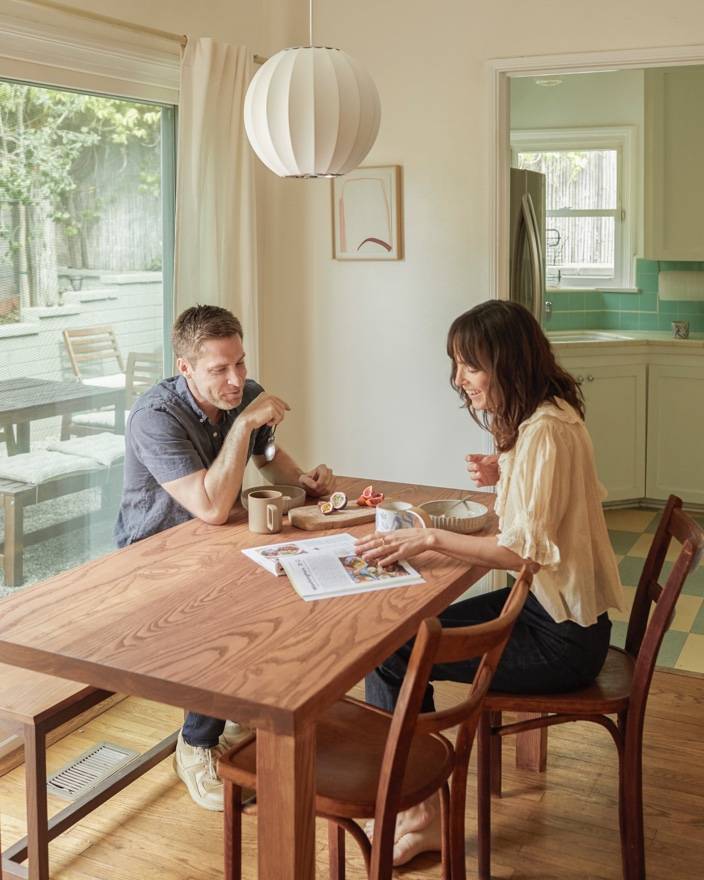 ---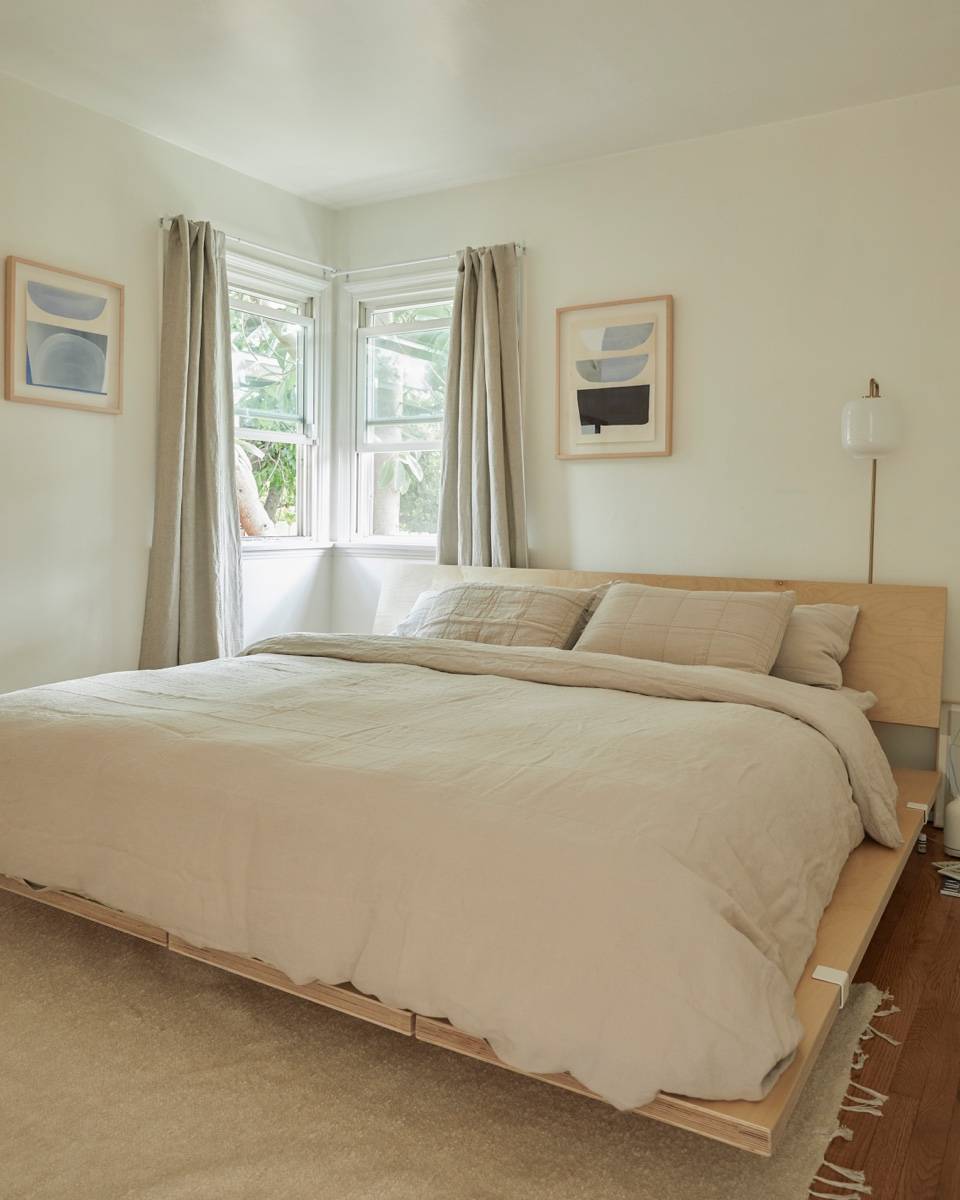 Jodi Balfour loves to be a generous host. For the actress (you've seen her in The Crown and For All Mankind), home is meant to be shared with friends and family.
Her breezy, neutral space is full of carefully-chosen pieces that let the eye flow from room to room. Each space has its own point of interest — pops of color in the living room give way to arresting, shapely pieces in the dining area and bedroom. It was important to Balfour to create flow throughout the home, allowing guests to enjoy the outdoor and indoor spaces equally.
While hosting is on pause for the moment, Jodi spoke to us about her sources of inspiration, the guiding philosophy behind her decorating decisions, and some of her very favorite pieces. Keep reading to peek into her warm, inviting home!
Hello! Could you introduce yourself?
My name's Jodi. I'm an actress and I live with my boyfriend, Alex.
Tell us about your home!
I live in Echo Park in LA, up in the hilly part right on the cusp of Elysian Park. Our home is a small, simple bungalow with sweet, old touches and ample outdoor space. We're walking distance to a few of our dearest friends and also my favorite wine bar. It's a great situation.
When you saw your house for the first time, did you fall in love?
Not necessarily. But it solved a very specific problem for us and that was really exciting and affirming. We needed space. And private space to do our work from home when needed. Since moving in, the house has felt more and more dreamy.
Did you look for anything in particular when you were house-hunting?
Space; doors that closed and offered solitude; outdoor space and good natural light, always.
How would you describe your style?
Eclectic, leaning minimalist but tempted by collectables, keepsakes and the odd trend. Oh, it's definitely evolved. I'm very, very influenceable.
When it comes to design, do you approach your whole home as a cohesive unit?
A bit of both. The entire space informs a lot of the initial ideas and then those ideas get refined in each room where I get a little more specific. Mostly, I worked with what we already had from previous homes and tried to find simple but inspiring ways to update the environment we live in.
---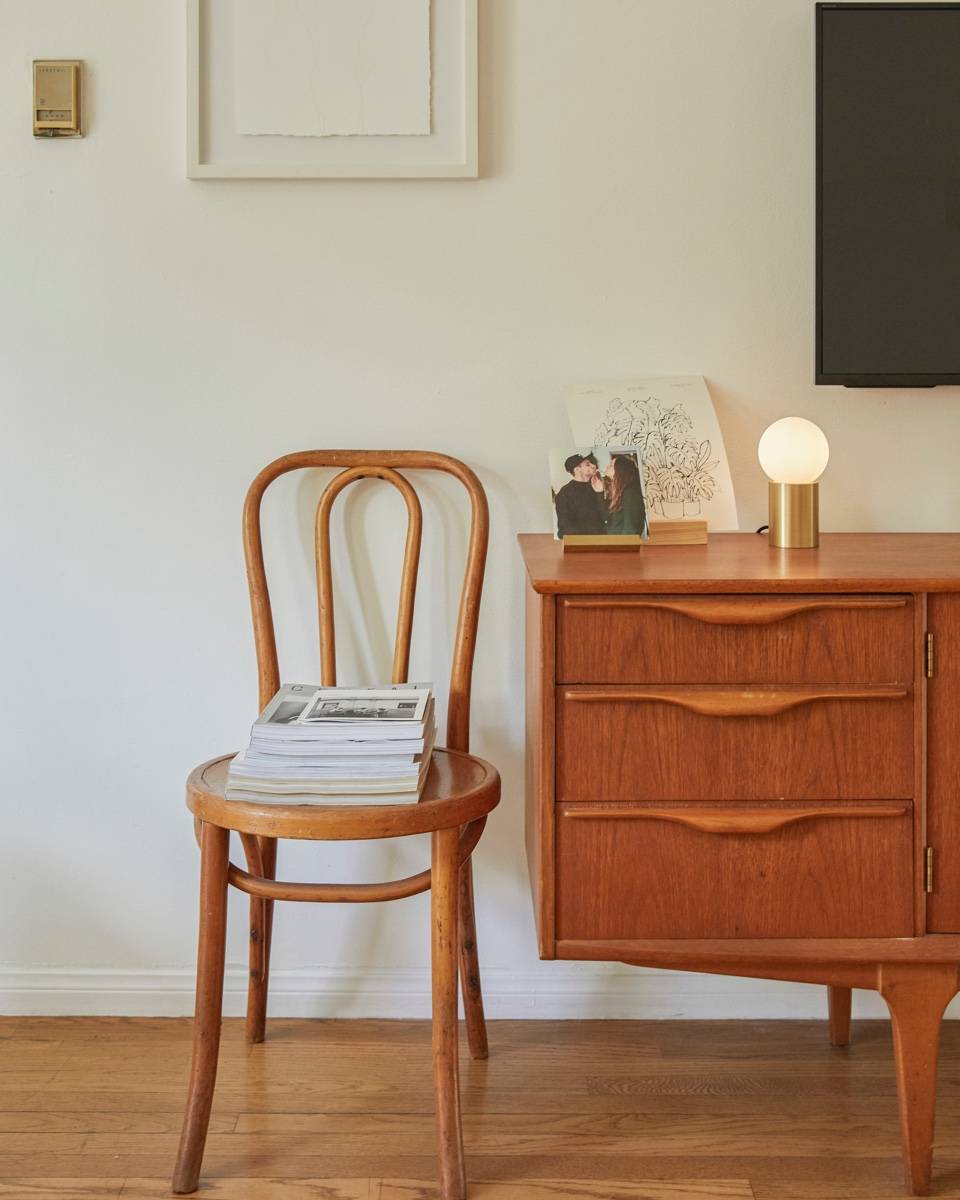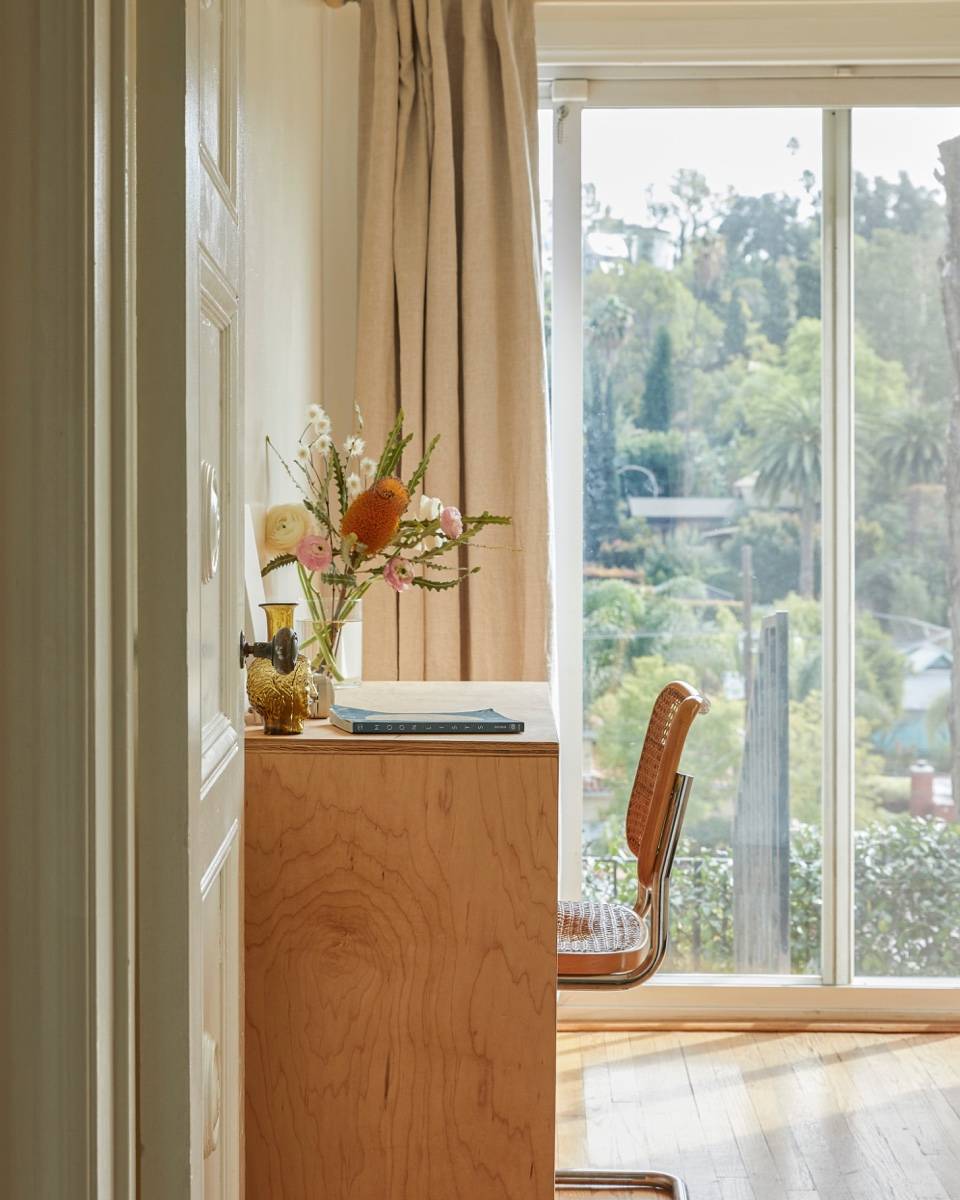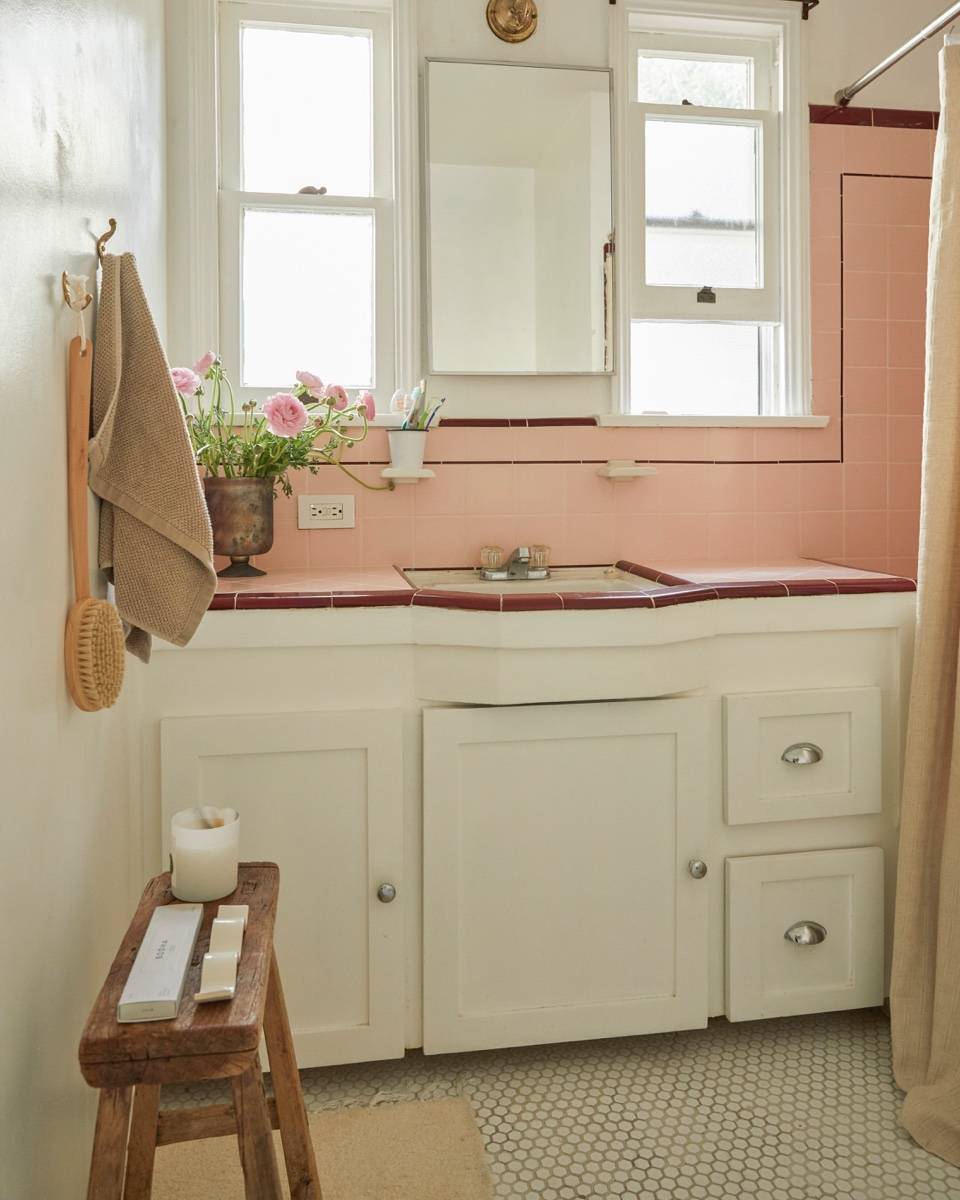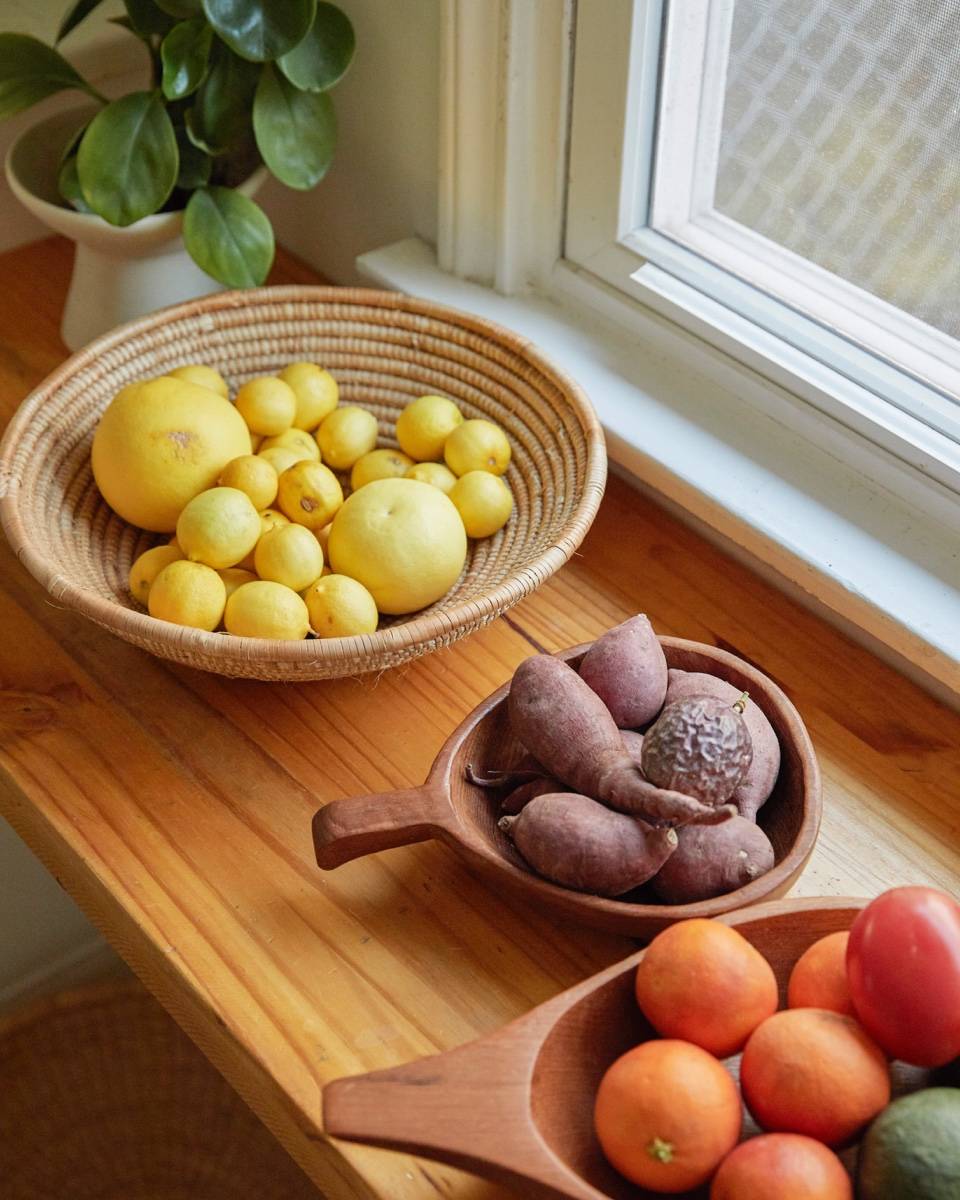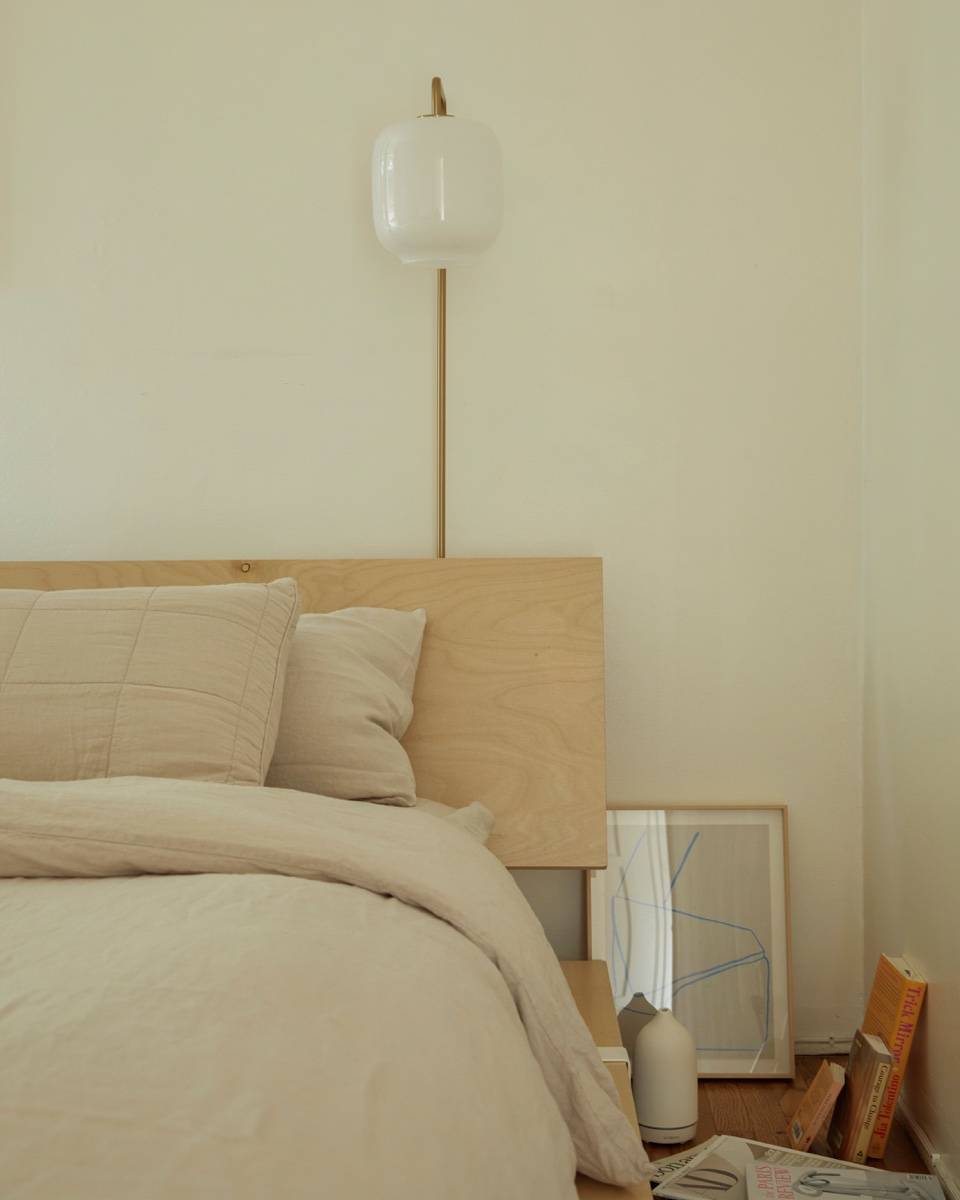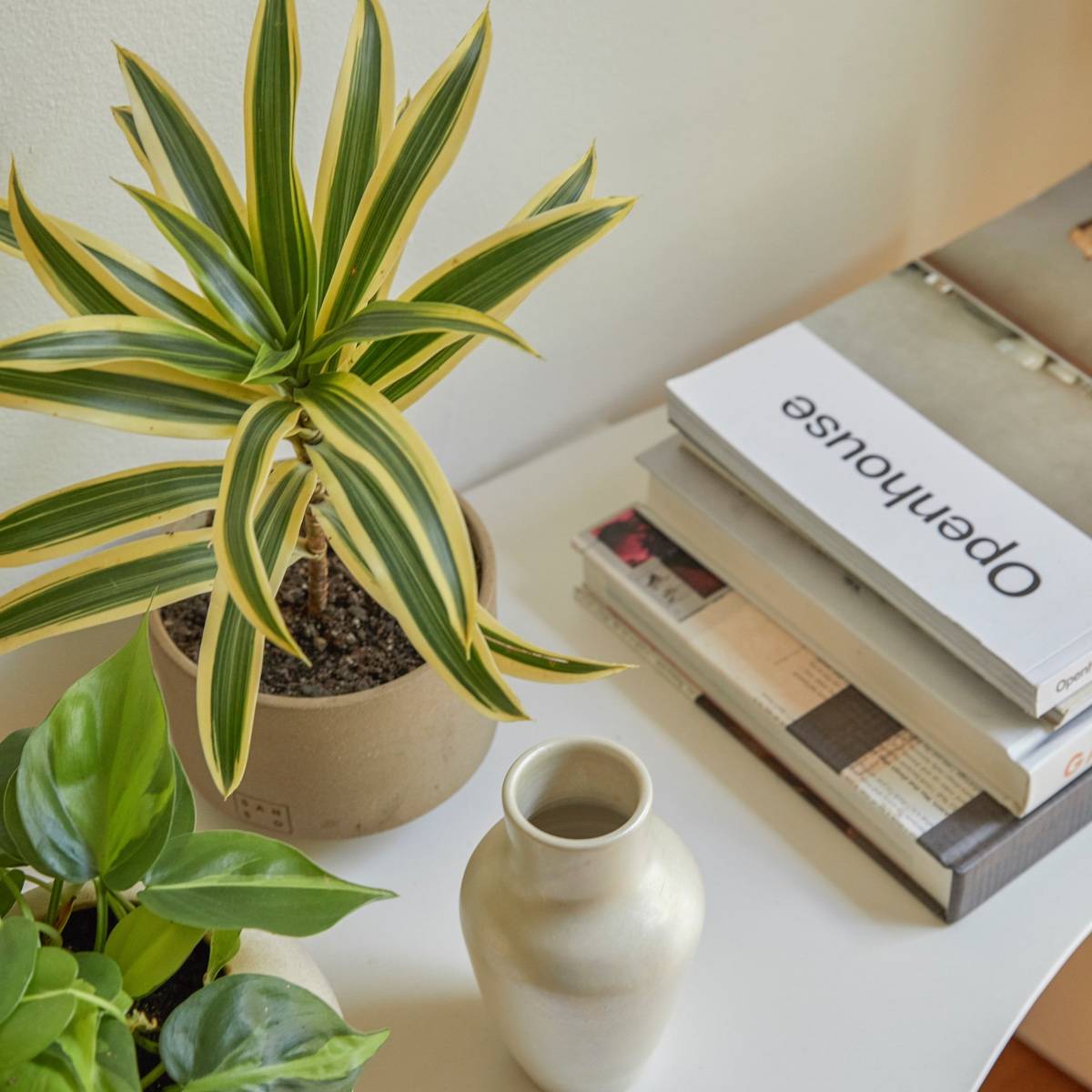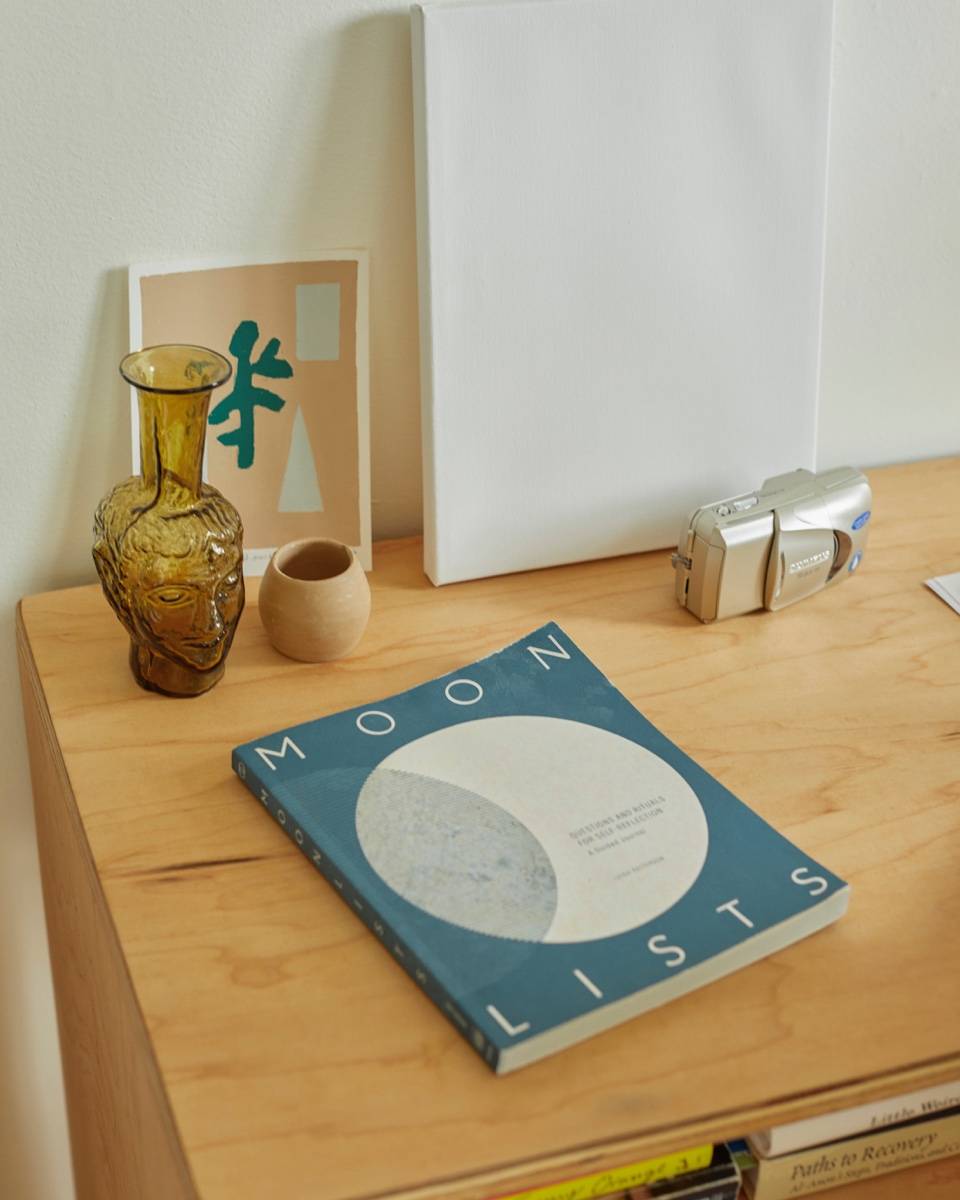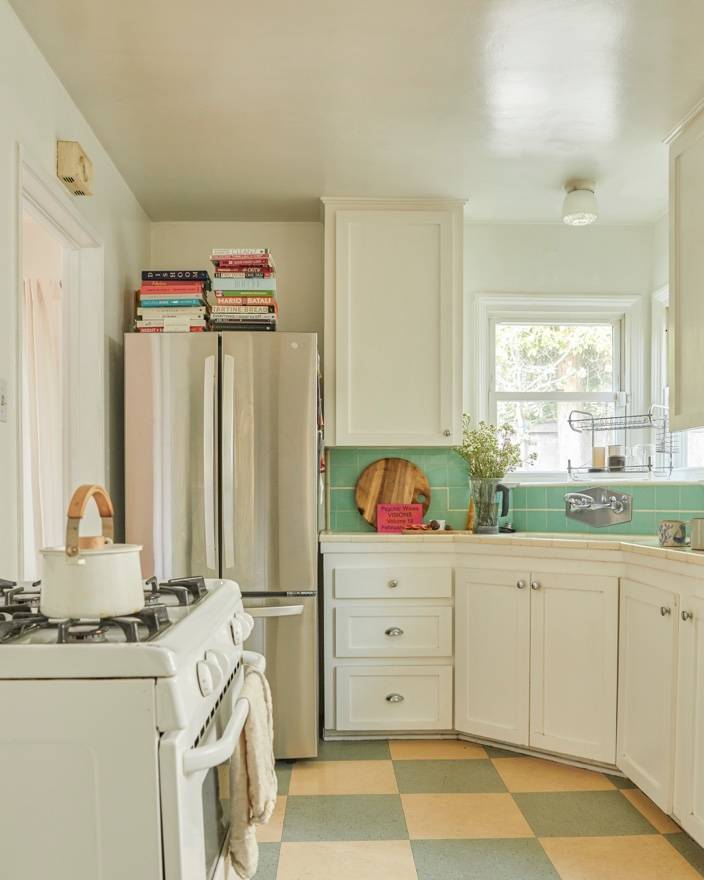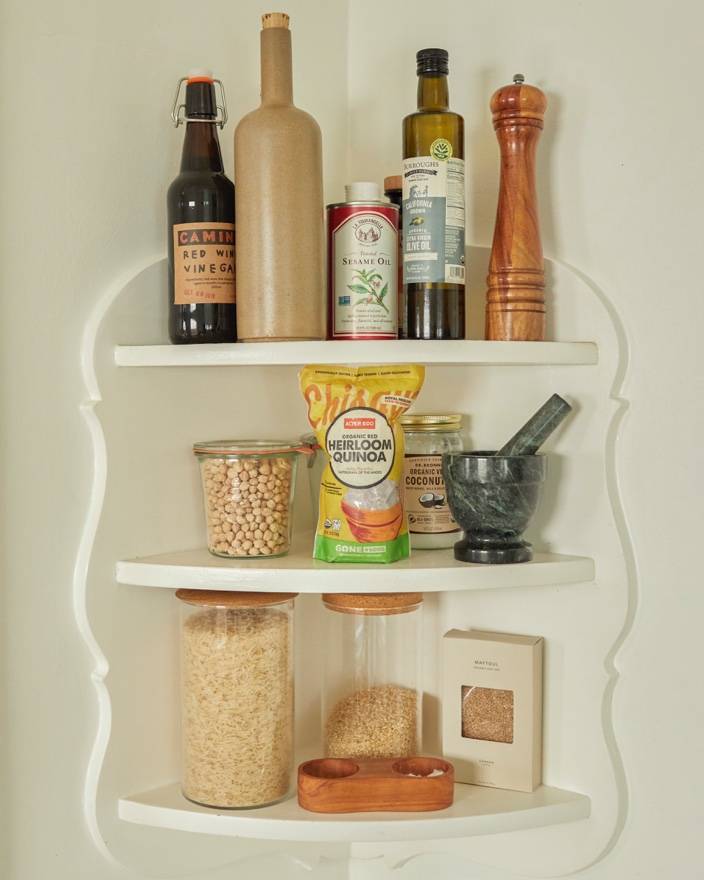 ---
Do you tend to change and experiment with your furniture & decor or do you stop once you consider a space "done"?
I stop for the most part, but it takes a while to get to that point. I struggle with making choices on things a lot, so I take my time. I keep adding art and textiles though, but to a point. In my own space, clutter gives me anxiety and often serves as an obstacle to creativity or clear thinking, so I tend towards less-is-more.
Does your space reflect any of your favorite pastimes?
It reflects our love of dinner parties! I love having people over and cooking for people. That's always a big focus for me when organizing space. I want our house to feel open and welcoming and elastic. In this house that meant keeping the living/dining/kitchen and outdoor seating/BBQ area all open and with a sense of flow.
I suppose the interior architecture of the house did most of the work for us, but then making sure to keep the lounge open and oriented toward the dining area and kitchen; designing and building a dining table from scratch because we couldn't find one that fit the small-ish space; creating overflow seating outside because we live in LA and the weather is almost always nice enough to eat outdoors.
What's the story of some of your favorite pieces?
I'm really in love with the pair of rusty-red velvet chairs we have in the lounge. I was nervous about them at first because I had fallen into a neutrals-only zone with color for a minute. But when I spotted them (they were so affordable!) I had a gut response and I felt excited. They're soft and luxurious and I love their shape.
My other favourites are my collection of little antique wooden stools and my Thonet and Breuer chairs. They might be my desert-island possessions.
What's the one thing you'd rescue in a fire? (Other than family & pets, of course).
The antique French milking stool from Counter Space in LA. One member of above said collection.
Is there anything you think the space needs that you haven't yet added?
More art. More textiles. Bedside tables and a lamp or two.
What are some of your favorite sources of inspiration?
Travel; other people's homes; the great Los Angeles architects; magazines (Open House; Cereal; Architectural Digest; Apartamento; Dwell ); Pinterest and Instagram.
What makes you feel most at home when you walk in the door?
My dog coming to say hello, wagging her tail so hard it makes her whole little body dance!
What's a favorite memory you have in your home?
Friends all gathered together in our yard, in our lounge, in our kitchen with glasses of wine in their hands, and the smell of food in the oven.