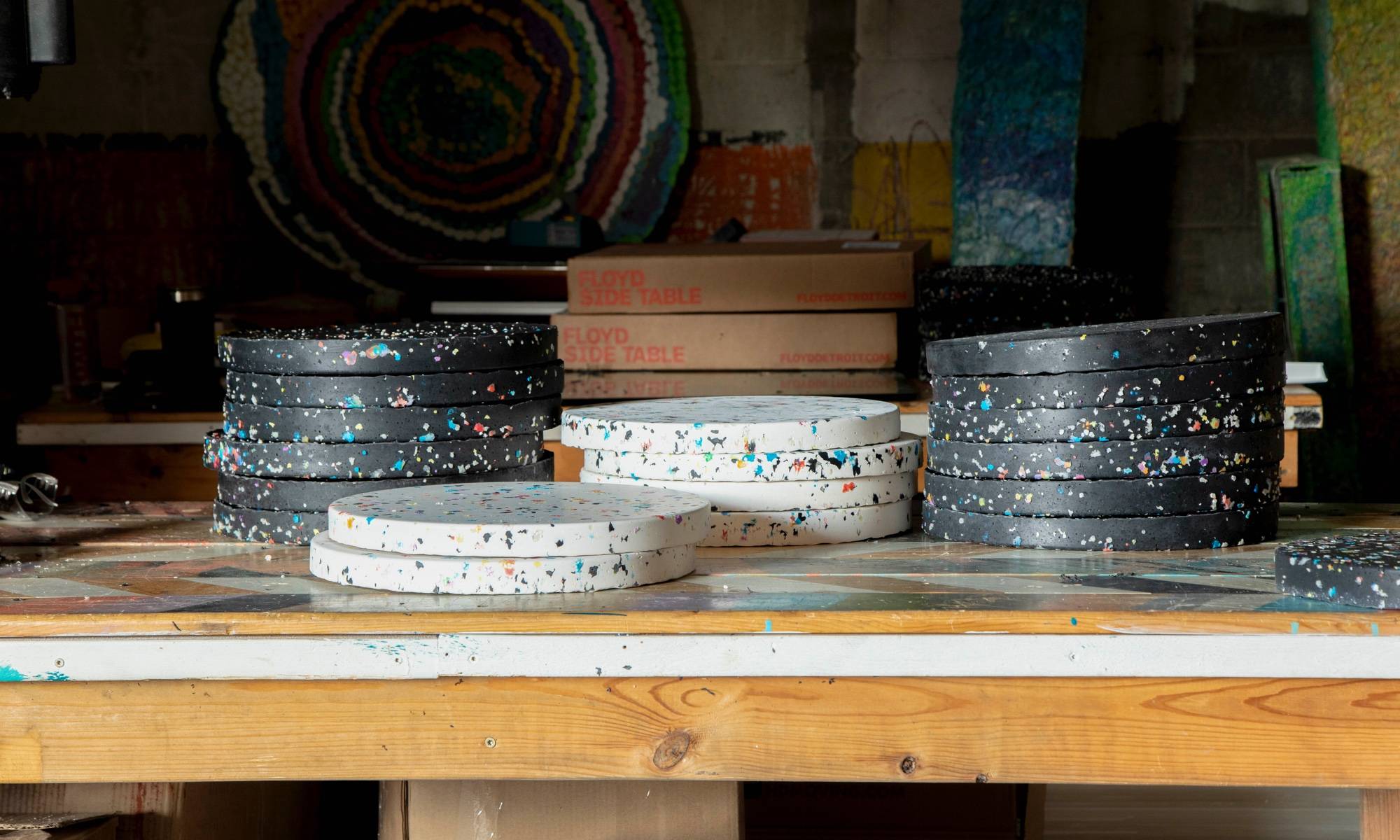 Two Detroit Brands, A Second Life for Plastic

Behind the Floyd x Thing Thing collaboration.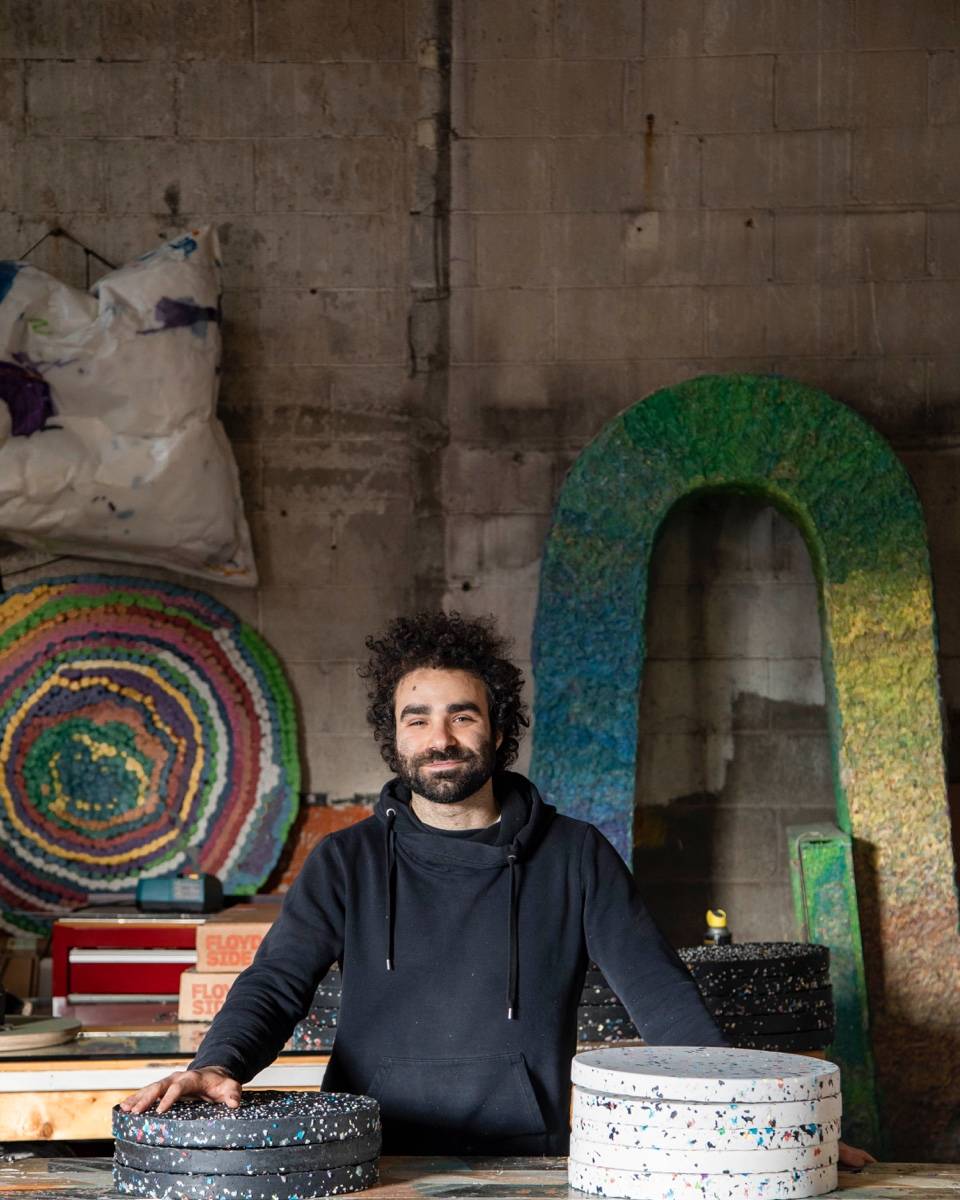 ---
---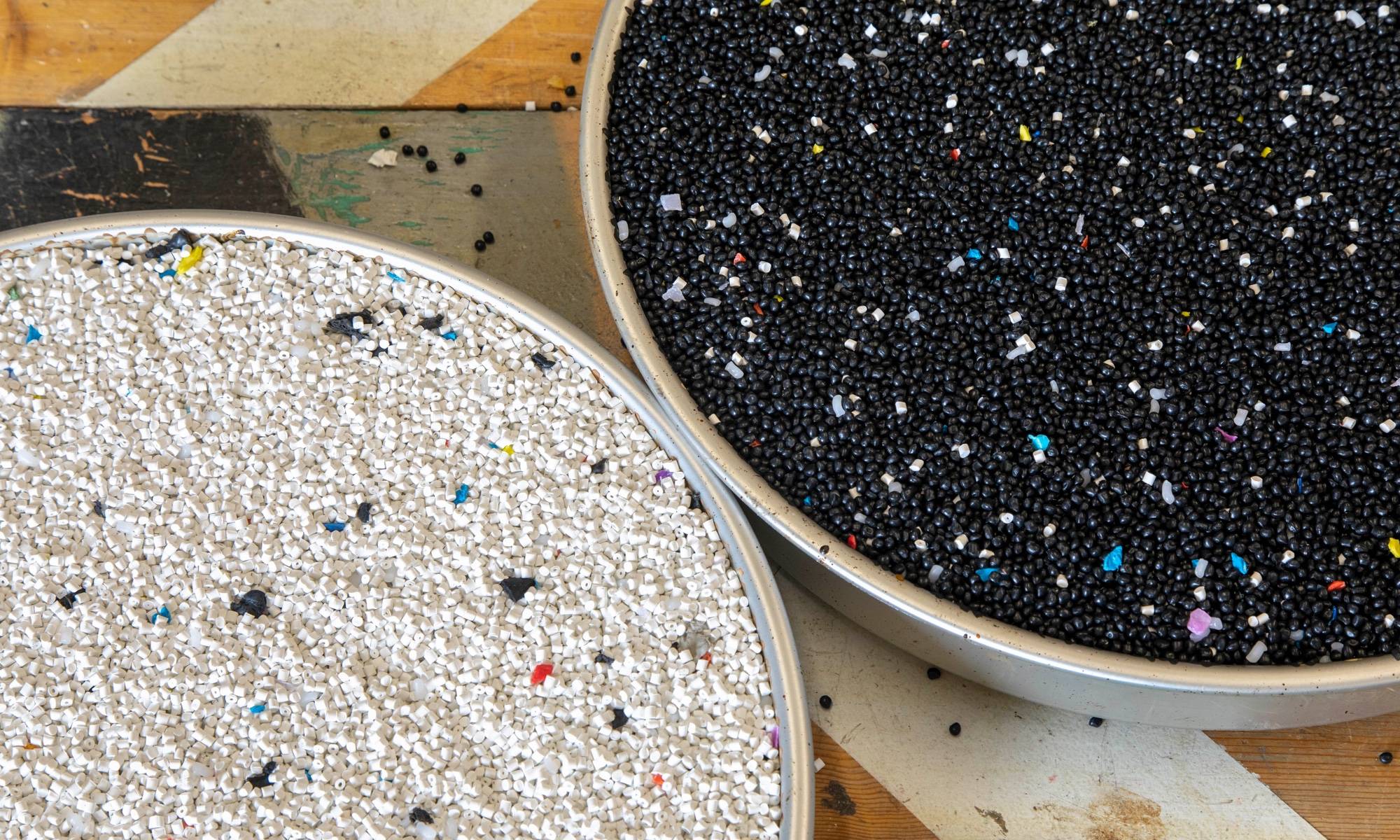 ---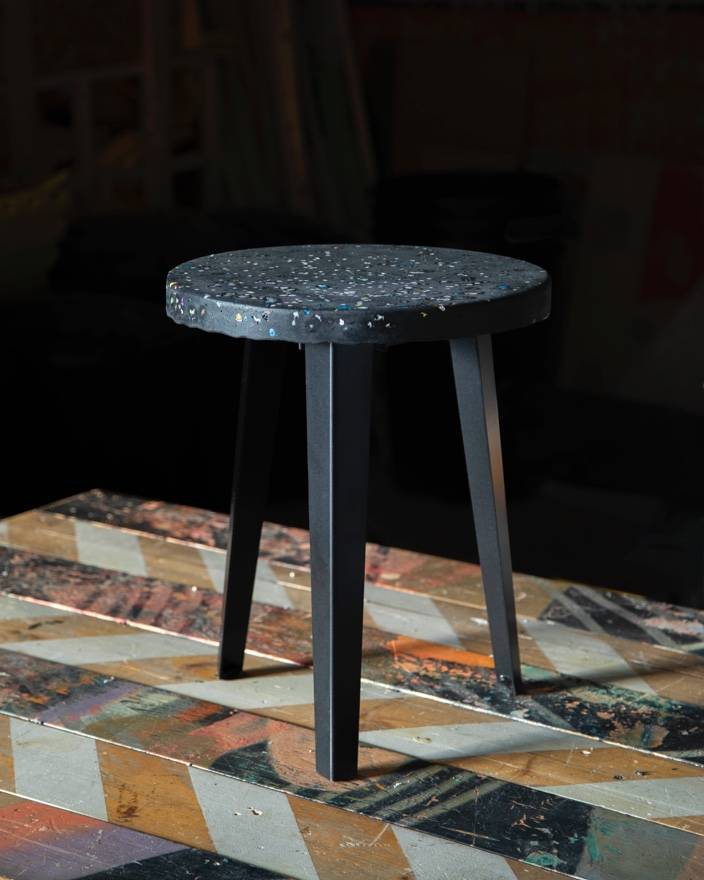 1. Header Image: Floyd x Thing Thing Side Tables in the Thing Thing workshop. / 2. Simon Anton in Thing Thing's Detroit studio./ 3. Thing Thing is known for experimental upcycling, fantastical shapes, and intriguing color palettes. / 4. Each table surface is a blend of auto-industry scraps & colorful remnants from toy manufacturing. / 5. The Floyd x Thing Thing Side Table in Galaxy.
We've always been interested in new approaches to sustainable product design. With the climate crisis deepening, and our own commitment to new sustainability goals, we sought answers to a big question: how can we begin to reimagine landfill waste as furniture?
We know that it is more urgent than ever to re-think the materials we use, and to minimize the environmental impact of the products we consume. So, we started in our own backyard.
Founded in Detroit in 2012 by Thom Moran, Rachel Mulder, Eiji Jimbo and Simon Anton, Thing Thing is a manufacturing studio at the cutting edge of sustainable re-use. According to Simon, their focus is "on an experimental approach to object design.
The work started with the goal of finding a way to make things out of post-consumer hdpe plastic (think laundry detergent containers and milk jugs.) This simple goal has grown and transformed over the years, but we have stuck with that initial interest in reimagining unexpected waste materials."
In collaboration with Thing Thing, we've re-conceptualized The Floyd Side Table as a second life for plastic. It's a small exercise in sustainable design combining the experimental materials and processes of Thing Thing with the refined Floyd look you know and love. Here's what the process looked like:
---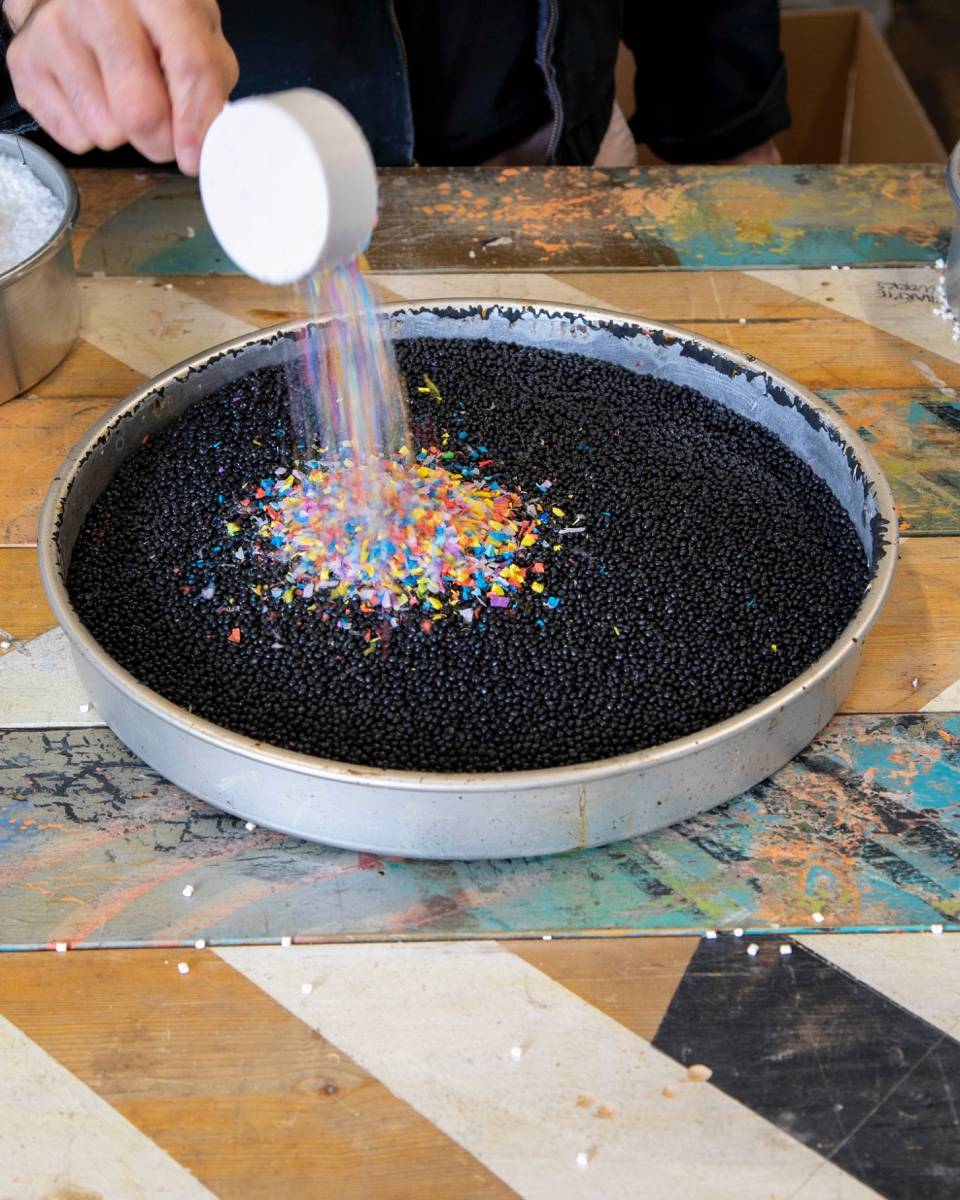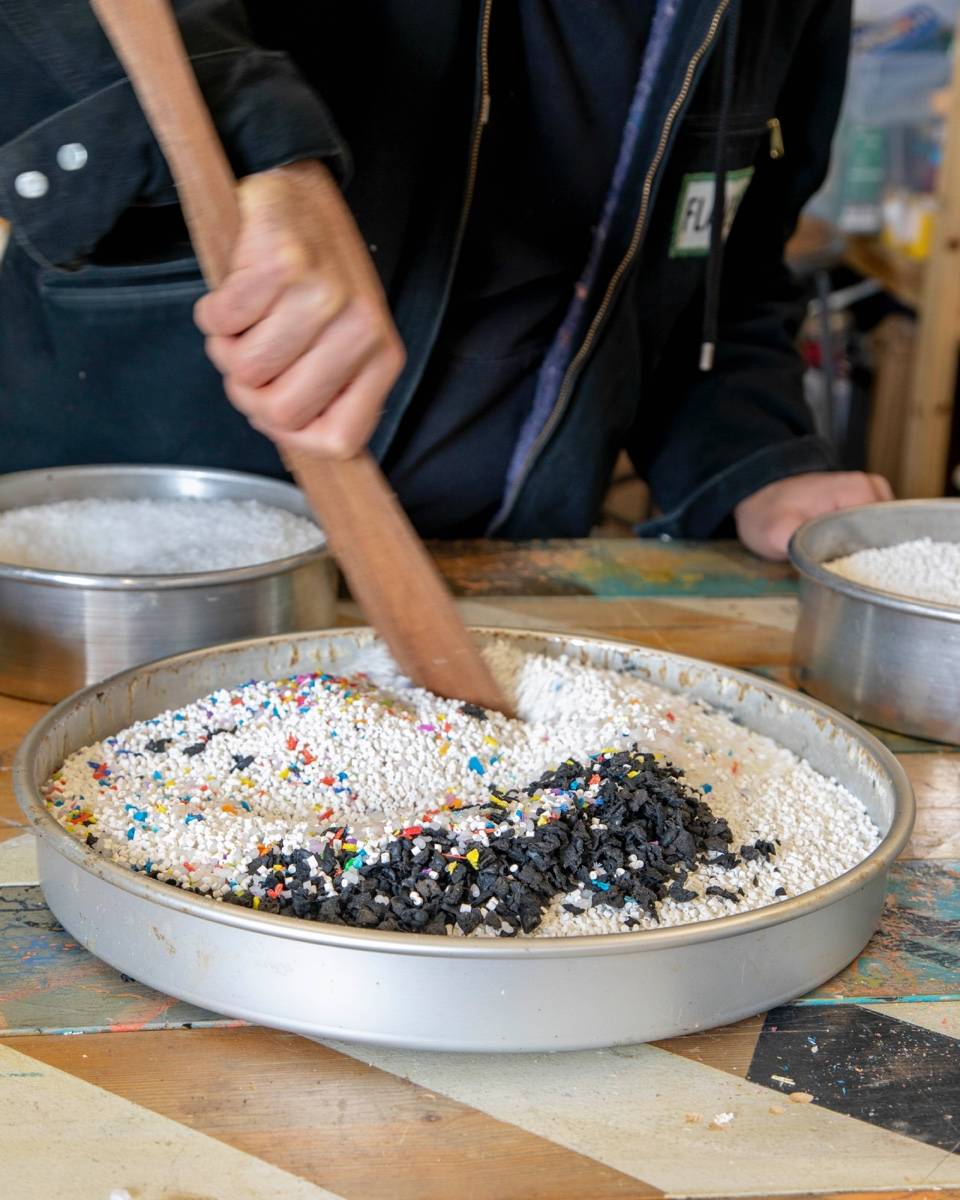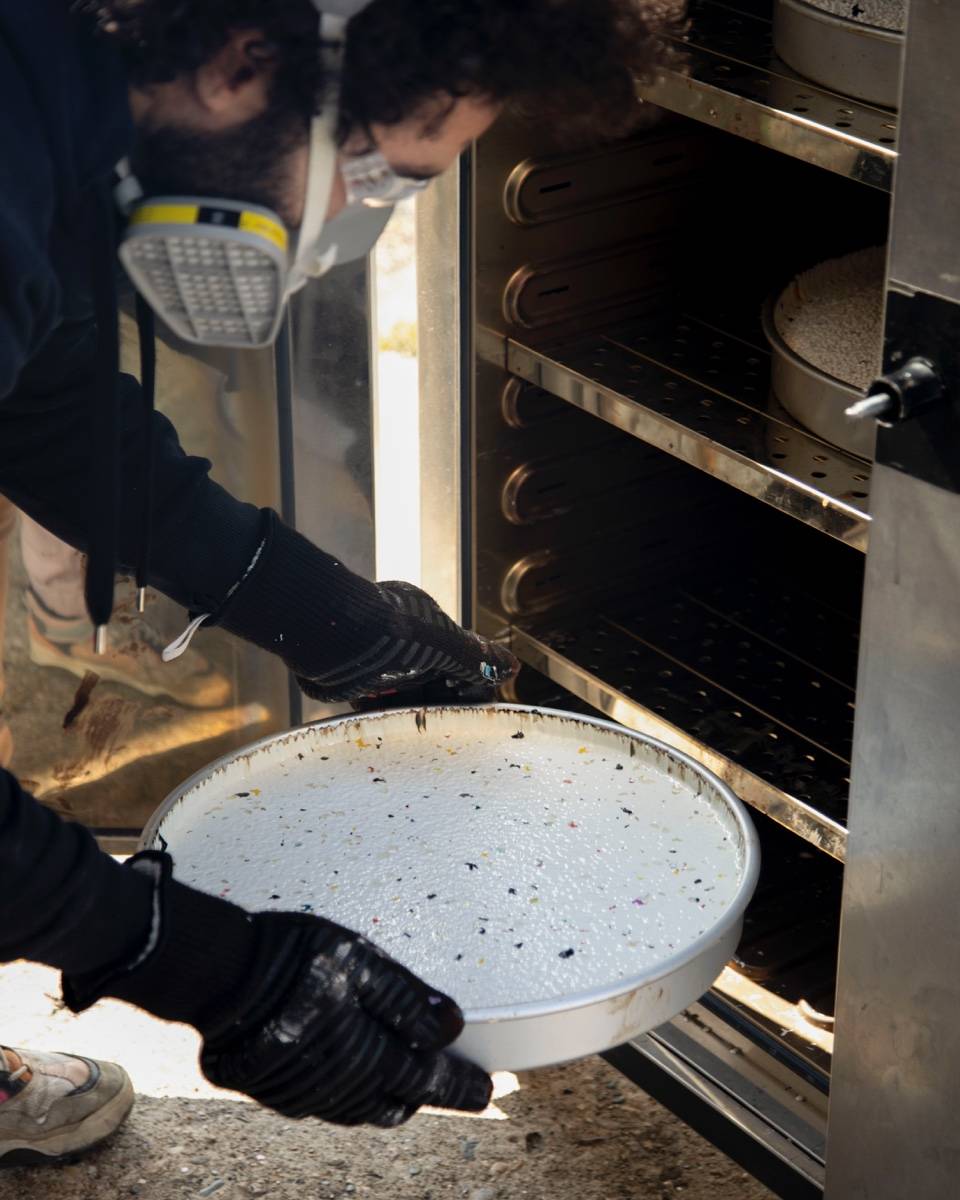 1. Measured. / 2. Blended. / 3. Fired. / 4. Polished.
---
Thing Thing's signature materials vary — anything from "gooey molten plastic" melted down from toy company scraps to hand-gathered litter "from the great garbage patches of the pacific gyre." But for this project, it was important to create a product from the waste around us.
Using post-industrial plastics feels particularly relevant in Detroit, the city that invented the assembly line. For the Floyd x Thing Thing table, we were able to intercept plastic waste from the automotive industry before it reached the landfill.
These black and white plastic scraps form the basis of the table's structure, while remnants from toy manufacturing add color throughout. The nature of the material allows us to highlight Thing Thing's particular magic.
Despite the work that went into creating the perfect color scheme (Simon describes it as like "creating the recipe for a special cake") the unpredictability of the material is paramount. Sometimes you have no idea what the piece will look like until it's finished.
Every table in the limited edition run is unique, but after trial & error, the team was able to standardize a manufacturing process. Typical recycled plastic products involve mixing plastic waste together to create a tough, grey, industrial-grade material. But by hand-sorting and blending each surface, the resulting material becomes a much-more-interesting composite of color and texture.
For a smooth, polished finish, we hand-sanded and buffed the top & edges of the table. The underside we left with the textured, natural finish that is a hallmark of Thing Thing's work. It's married to the classic steel Floyd legs you know and love, with the same easy-to-assemble knobs.
Ultimately, the Floyd X Thing Thing collaboration is an experiment in sustainable design at the local level. In Simon's words, his work at Thing Thing results in "artifacts that contain a special narrative about humanity's relationship with our planet."
And that is true. It's a small-scale project, transforming some of the waste that would otherwise end up in our local landfills, but it matters because together with Thing Thing we can begin to imagine a future for consumer products that incorporates better materials and innovative techniques.