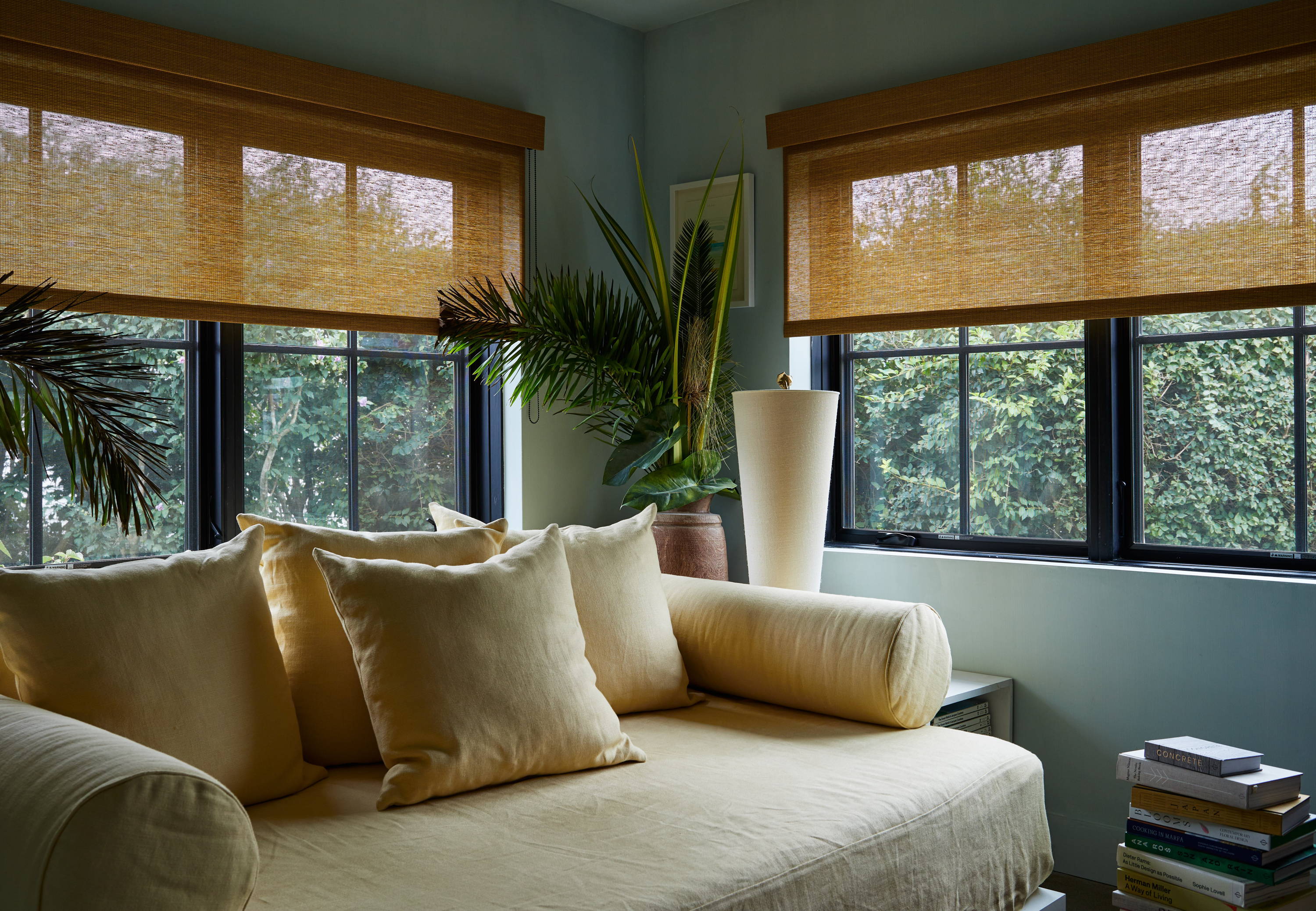 ---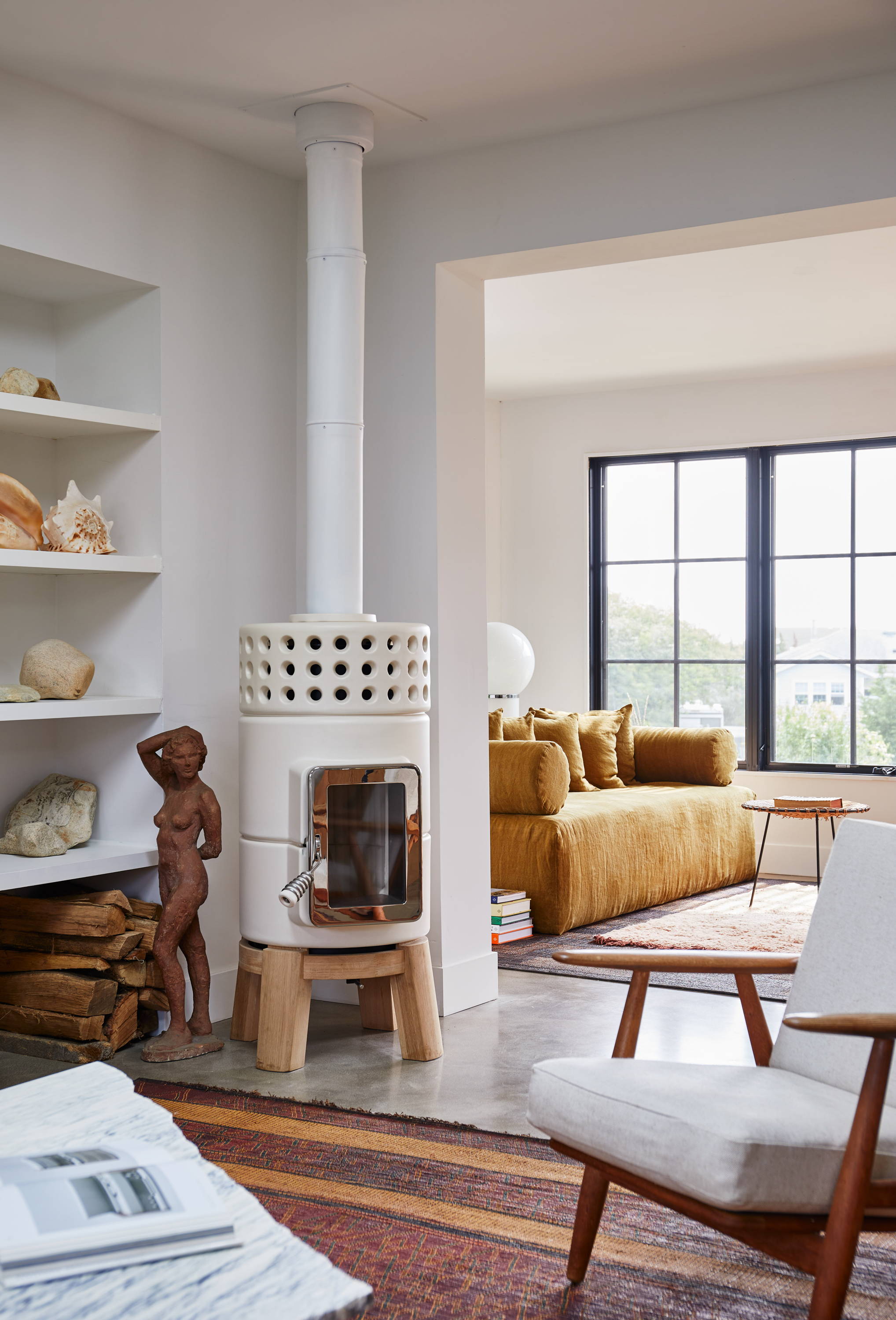 ---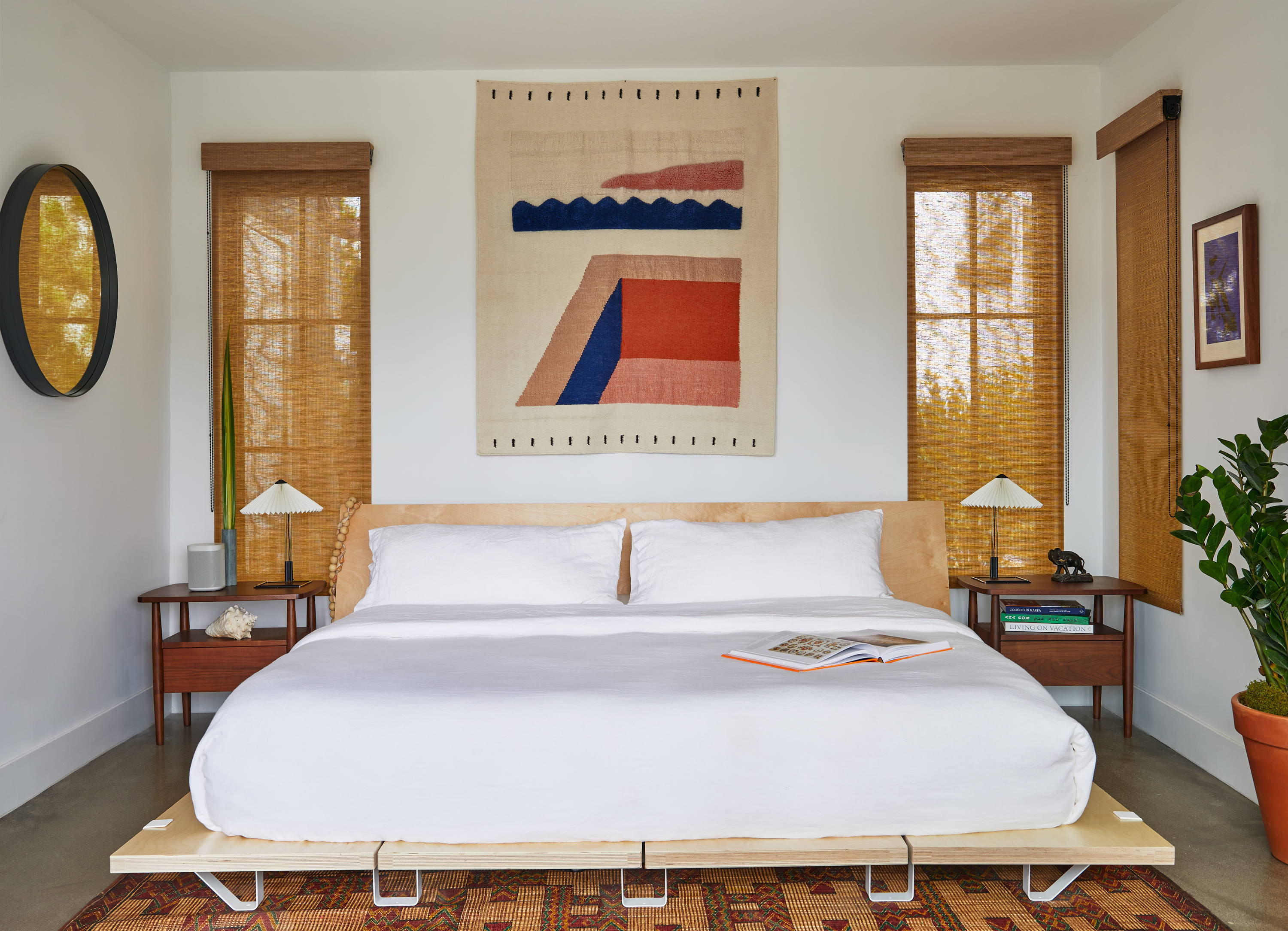 ---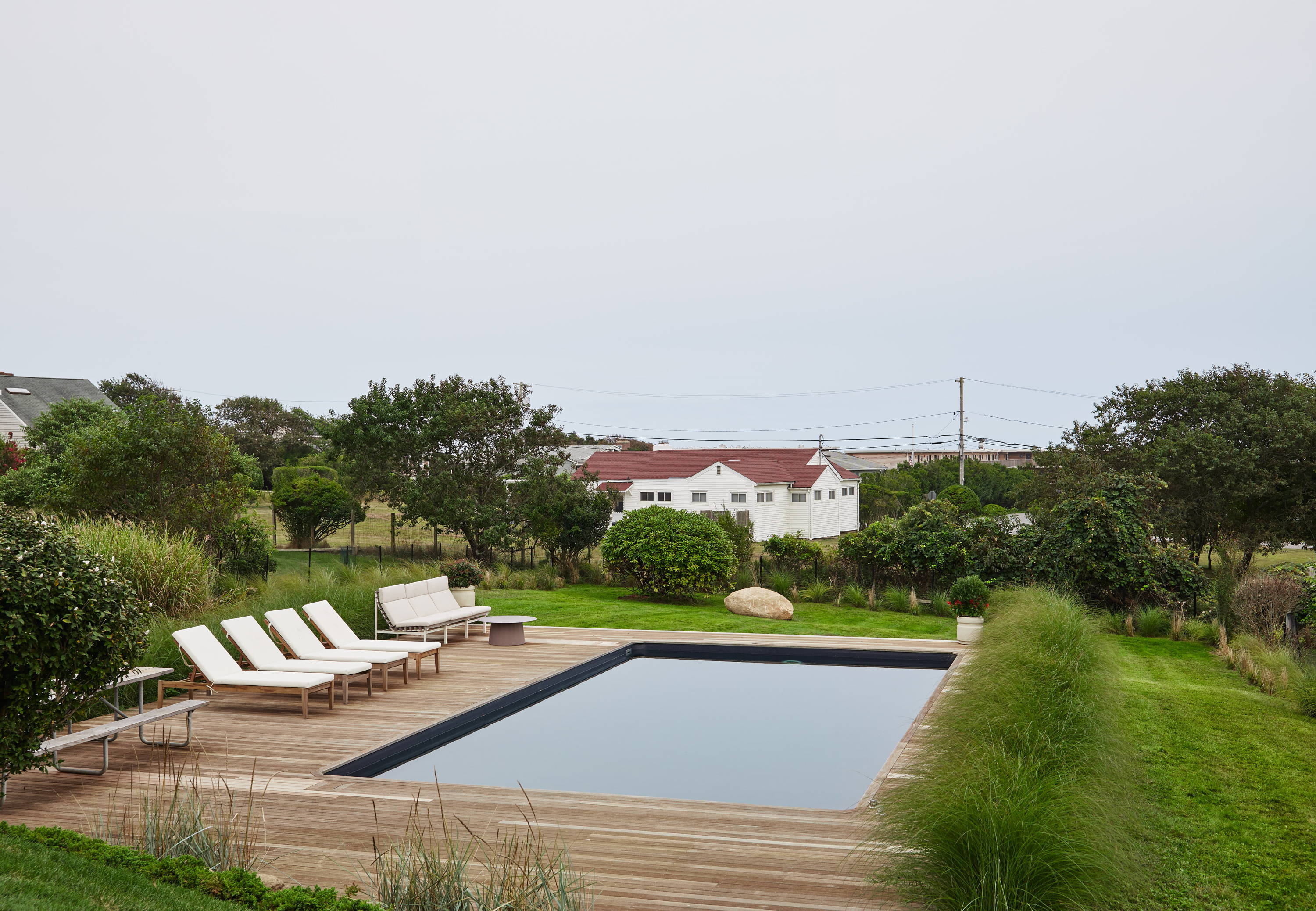 ---
1. The latest McKinley Bungalow has been transformed from 1970s ranch to modern vacation destination. / 2. McKinley's spaces are characterized by an eclectic approach to color and texture. / 3. The bungalows are a chance for Robert & Katie to design a space for their own taste. / 4. Floyd beds anchor the bedrooms. / 5. Low-key outdoor spaces contribute to the relaxed vibe.
When it comes to designing residences and hospitality, interior designer Robert McKinley is a rising star, becoming known for coastal boutique hotels that mix low-key beach-chic with comfy vibes of the distant past. One such is Hotel Joaquin, the laid-back Cape Cod-style seaside retreat in Laguna Beach, which combines the elegant style of St. Barth's with the 1950s SoCal beach culture. Another is The Surf Lodge, a Montauk see-and-be-seen destination known for live music performances and celebrity sightings.
"We take a more holistic approach to our hospitality projects compared to traditional hotels," says Robert McKinley. "Any space, whether a hotel, restaurant, or home, should convey a humanity driven by design details that people can touch and relate to in order to feel comfortable." It's a formula which sets his projects apart from others. For the lobby of Hotel Joaquin, as an example, McKinley wanted to make it feel like someone's living room, and by adding a record player, with locally sourced objects and furniture from local craftspeople, it really created a sense of "home."
Robert & Kate McKinley at their Montauk home.
---
For the past four years, the New York-based interior designer and his wife, Kate, have been transforming "very basic" Montauk properties into rentable bungalows that not only truly feel like relaxed beach getaways, but offer pieces in each property for sale, making each stay into a fun, shoppable experience. They wanted to create a space where they could really let their design ideas run wild. "Since we are acting as our own client, we wanted to bring in elements of our home into a semi-hospitality space and create a truly relaxing oasis for guests," he says. "It also offered an opportunity to work with our favorite brands, and with the shoppable aspect of the Bungalows, guests can take a 'piece' of their stay home with them." For each home, the studio collaborated with their favorite artists, makers, and manufacturers and brought together their favorite products: furniture, lines, housewares, finishes and even books from brands like Floyd, Hay, Design Within Reach, and Phaidon, among others.
McKinley wanted to partner with brands that aligned with their ethos and design aesthetic. "We approach all of our collaborators personally, and they're usually brands we have used in the past–both in past Bungalow projects and personally," he says. "We love what they do."
For example, McKinley decided to include Floyd beds in the bungalows because of Floyd's philosophy of good design at an approachable price point, "There aren't many brands that are able to create a beautifully designed piece at that level," he says. "They are truly incredible in quality, and have anchored the bedrooms in the past three Bungalow projects. I also love that they are American-made. The fact that it only takes 15-minutes from unboxing to a finished project is also a bonus."
McKinley has also received inquiries on where to obtain items and an overall feedback that guests feel the design is elevated, but still attainable in their own homes. "You never really think about putting a furniture item from a hotel lobby, for example, into your own home, but with the Bungalows, we wanted to provide a chance to bring high-level design at an attainable level," he says. And if you can't make it to Montauk for a stay, you can still shop for every piece of the home on the Mckinley Bungalow website, and find out where to buy everything from the door handles and appliances to the bedsheets and bathroom tiles for each property.

Feedback from guests has been great: "We've heard so many stories from guests about how staying at the Bungalows provided a place to disconnect from their iPhones, work computers, and really enjoy each other's company - which is at the heart of why we create these places.," says McKinley. Since launching the shoppable bungalow venture, their McKinley Bungalow Fairview is available for rent. Their Federal Bungalow sold at the end of the season after it was booked all summer. And their latest one, the McKinley Bungalow Etna, sold soon after it was completed, having received numerous inquiries on the property while it was still in construction.
And with the success of the McKinley Bungalow project, what's next in store for the studio? McKinley is kicking off multiple hospitality projects across the U.S., and the designer is very excited about working on a furniture collection which launches later this year: "At the moment, we're also in the middle of renovating our next Bungalow, opening early this summer, ​which will be our biggest one yet!"
Images by Read Mckendree and Nicole Franzen, courtesy of Studio Robert McKinley.
Paul Makovsky (@paulmakovsky) is a Brooklyn-based writer, curator and brand strategist, specializing in design and architecture. In his spare time, he's working on a biography of Florence Knoll Bassett.